82mm MC UV Protection Filter Slim Frame with Multi-Resistant Coating for Camera Lens
To
Australia
Expedited Free Shipping
3-5
business days
Buy K&F Concept 82mm mc uv protection filter slim frame with multi-resistant coating for camera lens online, A$26.99 free shipping to Australia.

KF01.K82

SKU:

KF01.K82

26.99

https://au.kentfaith.com/KF.K82_82mm-mc-uv-protection-filter-slim-frame-with-multi-resistant-coating-for-camera-lens
Features
* UV filters is made of Japan imported glass, Protects your lens from dirt, scratches, fingerprints, and accidental damage.
* Super slim and lightweight aluminum frame, maximum reduce impact on light and effectively avoid dark corner for wide-angle shooting.
* This UV filter reduce haze and improve contrast to your video and digital images by minimizing the amount of ultraviolet (UV) light and helps eliminate bluish cast in images.
* The Filter kit is compatible with all 86mm lenses. Please verify your camera's lens thread size(usually marked somewhere on the lens barrel or printed underneath the lens cap) before ordering.The number is always preceded by a "ø" (diameter) symbol.
Shipping
To
Australia
Expedited Free Shipping
3-5
business days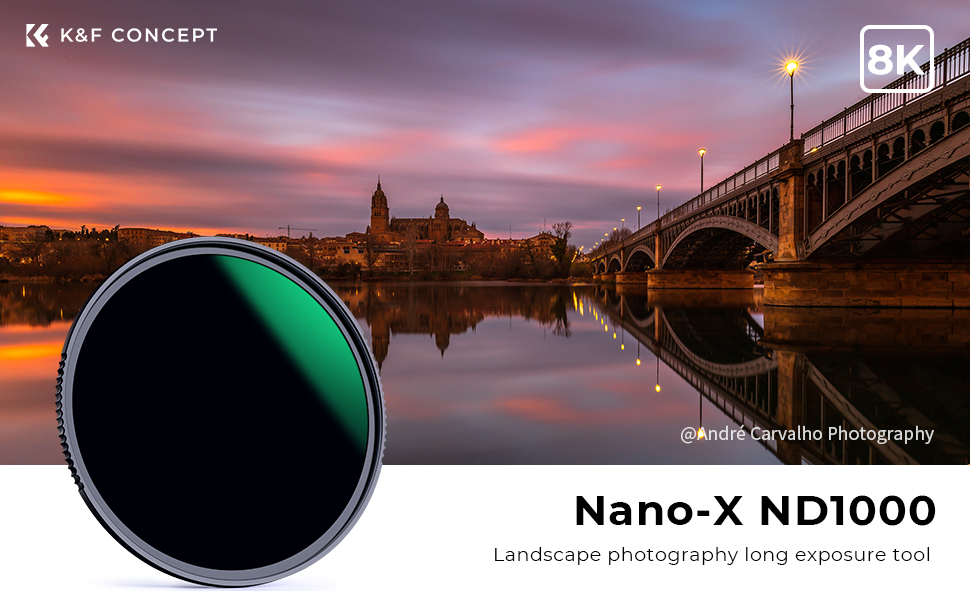 K&F Concept ND1000 Filter (10 stops) Fixed Neutral Density Filter with 28-layer Coating Waterproof and Scratch Resistant
• K&F Concept professional fixed 10 stops Nano-X neutral density ND1000 filter helps you get better shots in bright light as well as assists you with some special effect images.
• The fixed ND1000 neutral density filter enables the shooter to provide 10 stops of exposure light reduction without affecting color balance.
• Recommend using it in extreme sun days when recording the water movement on a slow shutter.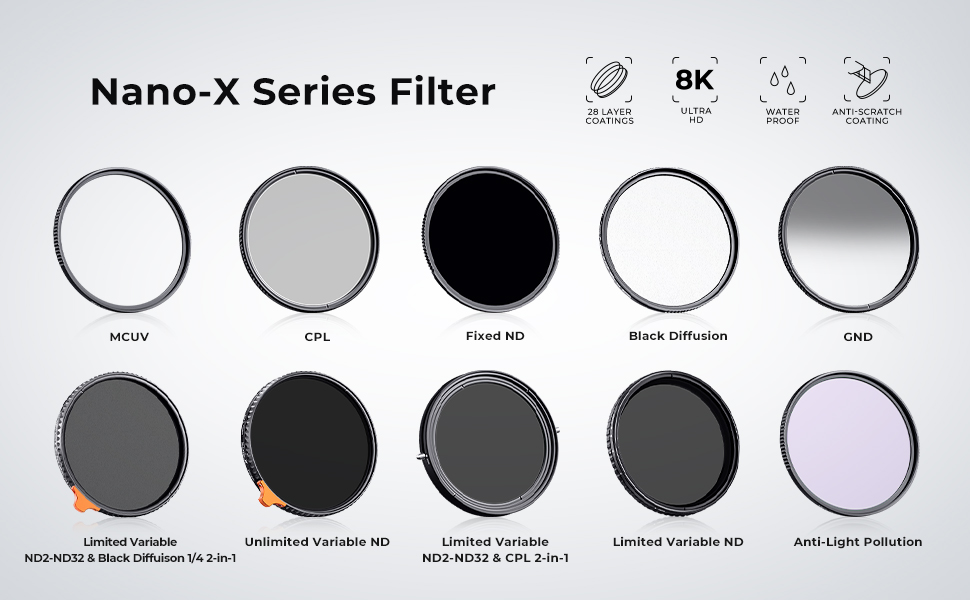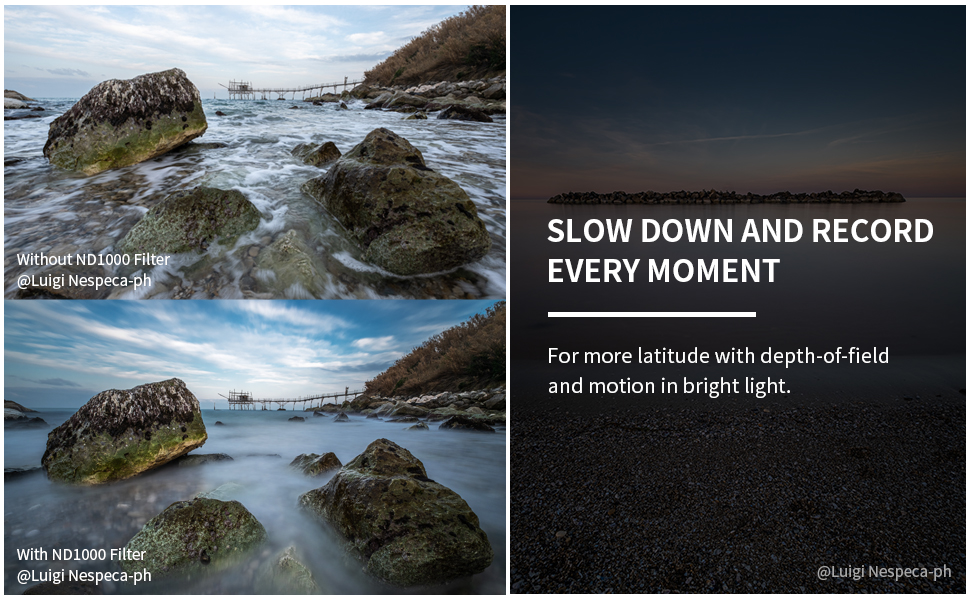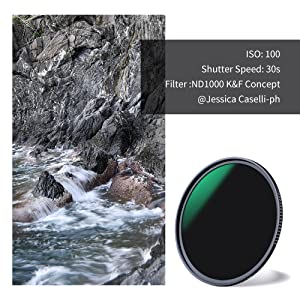 Main Benefits
Slower shutter, better exposure ND filter K&F Concept fixed ND1000 for long exposure landscape photography and motion blur effects without overexposure of the image in bright light.
A fixed 10 f-stop light reduction allows you to use wider apertures for a shallower depth of field or slower shutter speeds for blur, or a combination in high light conditions.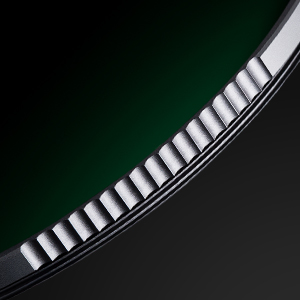 3.3mm Ultra-Slim Frame
• Aviation aluminum alloy frame, ultra-thin and lightweight enough, suitable for wide-angle telephoto without vignetting
• Note: This K&F Concept neutral density filter is only compatible with the same size lens. This number is always preceded by a "Ø" (diameter) symbol. For example. Ø77mm = 77mm thread size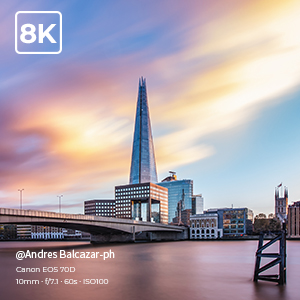 Import Japanese AGC Glass
• Made by import Japanese optical glass with 28-layer coatings offers the excellent anti-reflective ability, is scratch-resistant, waterproof, high definition, and outstanding protection.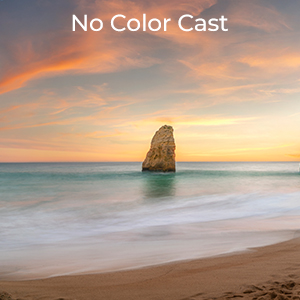 Better Control, Wider Aperture
• Get the stunning depth of field with wider apertures even in bright light with the K&F Concept ND1000 neutral density filter.
• For best results use a tripod, as long exposures are enhanced by the contrast between the silky blur and the sharpness of still objects.

Rating

14 reviews.

0 reviews.

22 reviews.

5 reviews.

2 reviews.
Price

A$79.67

A$26.99

A$55.99

A$35.99

A$54.99

A$34.99

A$46.99

A$32.99

A$60.99

A$40.99

Model
KF01.K82
KF01.1780
KF01.970
KF01.1318
SKU.1614

Filter Material

Japanese AGC Glass
Optical glass
Japanese AGC Glass
Japanese AGC Glass

Multi-Coating

18
√
28
18
18

waterproof

/
√
√
/
/

scratch-resistant

/
√
/
/

HD

/
√
√
/
/

Transmittance

0.983
0.995
∕

Antireflection

√
√

Filter Thickness

3.3mm
3.3mm
5.5mm

Shape

Circle
Circle
Circle

Ring Material

Optical glass
Aviation aluminum alloy
Aviation aluminum alloy

size

82mm
82mm

Screen

Nano-K series
Nano-X series
Nano-K series
Nano-K series

zoom range

All Scenes
All Scenes
Landscape Photography
All Scenes

Resolution

Protect Lens
Protect Lens/Obsord UV Ray
Remove Glare/Enhance Color & Contrast
Protect Lens/Enhance Color & Contrast/Light Re
Great!!
Great purchase.. highly recommend..
14/01/2021
UV Lens
Ordered wrong size Cant use
26/12/2020
Quality
Good to general use
20/06/2020
Surprisingly good
Bought this as optional protection for my tilt shift lens. Surprisingly this has had no negative effect on pictures, except in situations where any filter would impeded photo quality. I was planning on only using it when shooting in situations where the lens could get scratched but it as proven itself and has stayed on.
30/05/2020
Seems well made. I don't see an optical degradation
The filter seems well made and appears multi coated at a low price. Photo quality doesn't seem to be impacted.
18/04/2020
There are no faqs for this product.
Filter
Filter Material
Japanese AGC Glass
Multi-Coating
18
waterproof
/
scratch-resistant
/
HD
/
Microscope
Screen
Nano-K series
zoom range
All Scenes
Resolution
Protect Lens