Ultra-thin portable mini two-color LED fill light, 3000K-6500K adjustable brightness, built-in 3000mah battery, can be used for mobile phones, cameras, camcorders to fill light
Out Of Stock
Product Unavailable
No Cancellation Fee
&FREE Shipping to Australia
Brand:

K&F Concept

Buy K&F Concept ultra-thin portable mini two-color led fill light, 3000k-6500k adjustable brightness, built-in 3000mah battery, can be used for mobile phones, cameras, camcorders to fill light online, A$152.99 free shipping to Australia.

GW51.0063

SKU:

GW51.0063

152.99

https://au.kentfaith.com/GW01.0262_ultra-thin-portable-mini-two-color-led-fill-light-3000k-6500k-adjustable-brightness-built-in-3000mah-battery-can-be-used-for-mobile-phones-cameras-camcorders-to-fill-light
Features
* [Hue, saturation, brightness, color temperature adjustable] Hue can be adjusted within the range of 0 degrees -359 degrees; color saturation can be adjusted between 0%-100%; brightness can be adjusted from 0%-100%; color temperature Dimmable from 3000K (warm color) to 6500K (cool color), LED display, power, color temperature, brightness at a glance, simple and easy to adjust, one-key operation.
* Stepless dimming, dual color temperature, display index as high as 95%, restore the true colors of the characters, and make the shooting pictures more vivid. CRI≥97, TLCI≥97, built-in 7.4V 3000mAh rechargeable battery, USB Type-C charging port, and provides 110 minutes of working time under 100% brightness. It can be used while charging, and it can work indefinitely with an external charging head or mobile power supply (due to battery charging protection, the maximum brightness available under charging is 70%)
* The bottom and sides adopt 1/4 standard screw design: it can be connected with extended accessories such as tripod, pan/tilt, stabilizer, rabbit cage, etc. There are extended decorative slots on both sides of the product, you can use hooks, lanyards, locks, etc.
* Excellent lightweight design, as thin as 1cm, net weight 146g, 18*8cm portable size, easy to carry when traveling.
Shipping
&FREE Shipping to Australia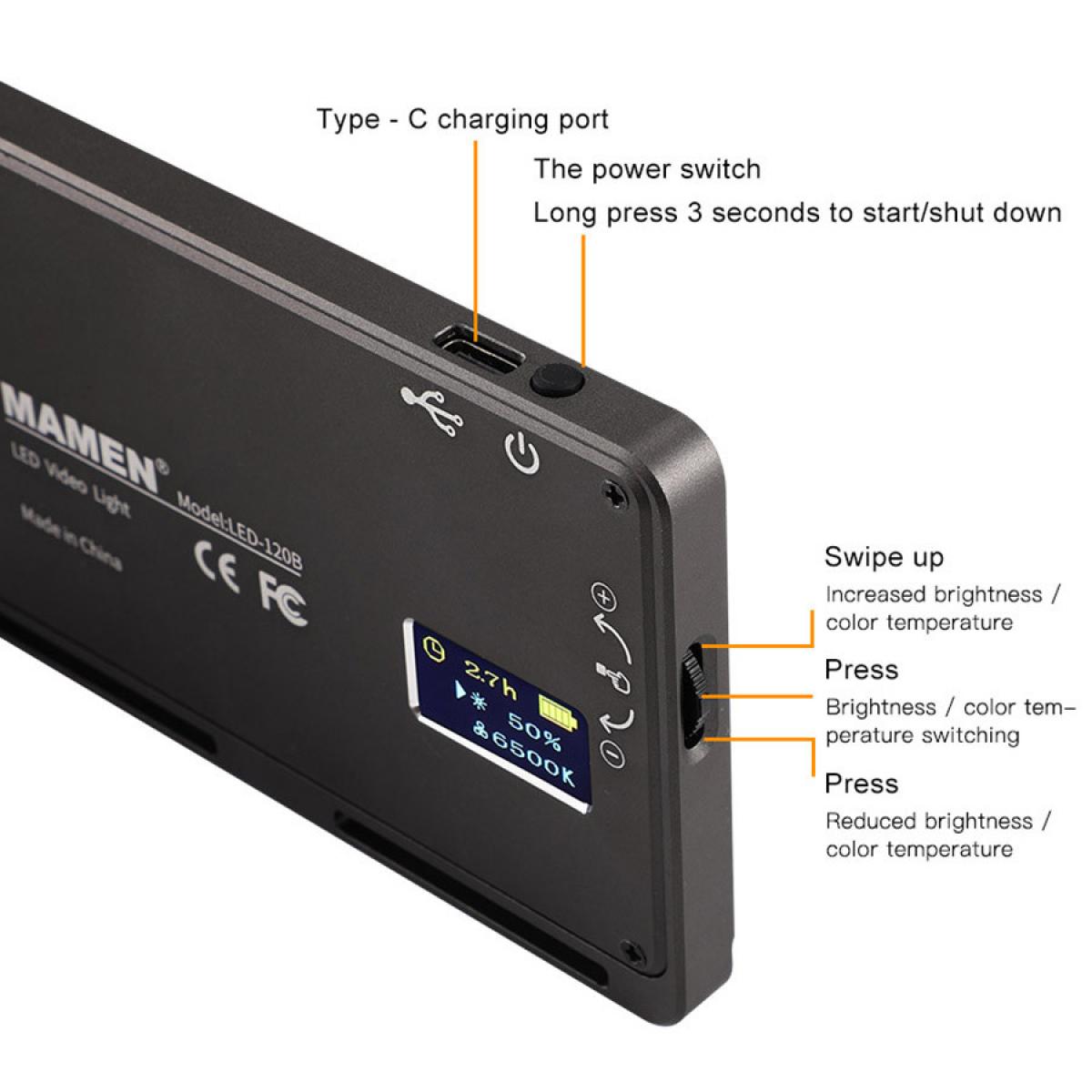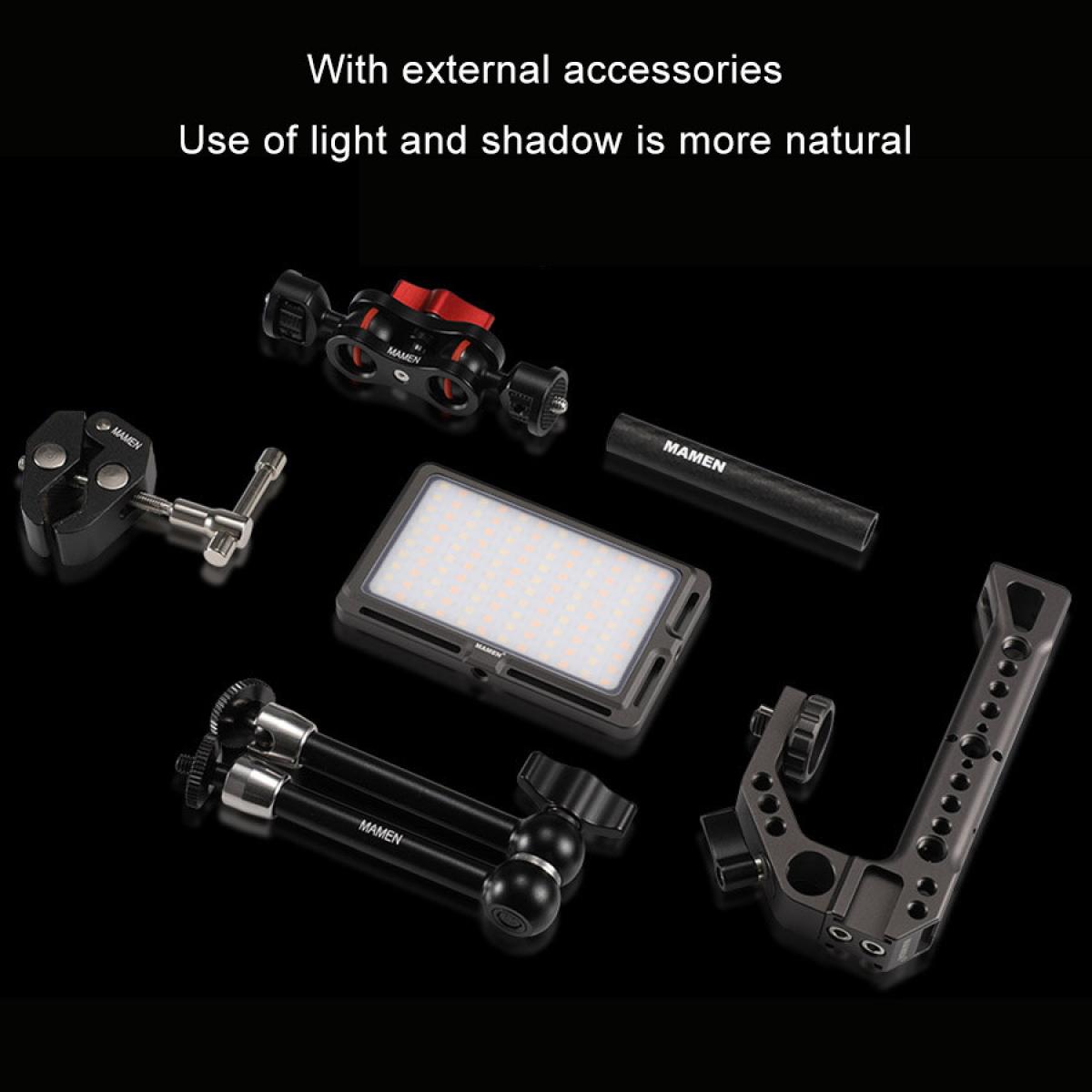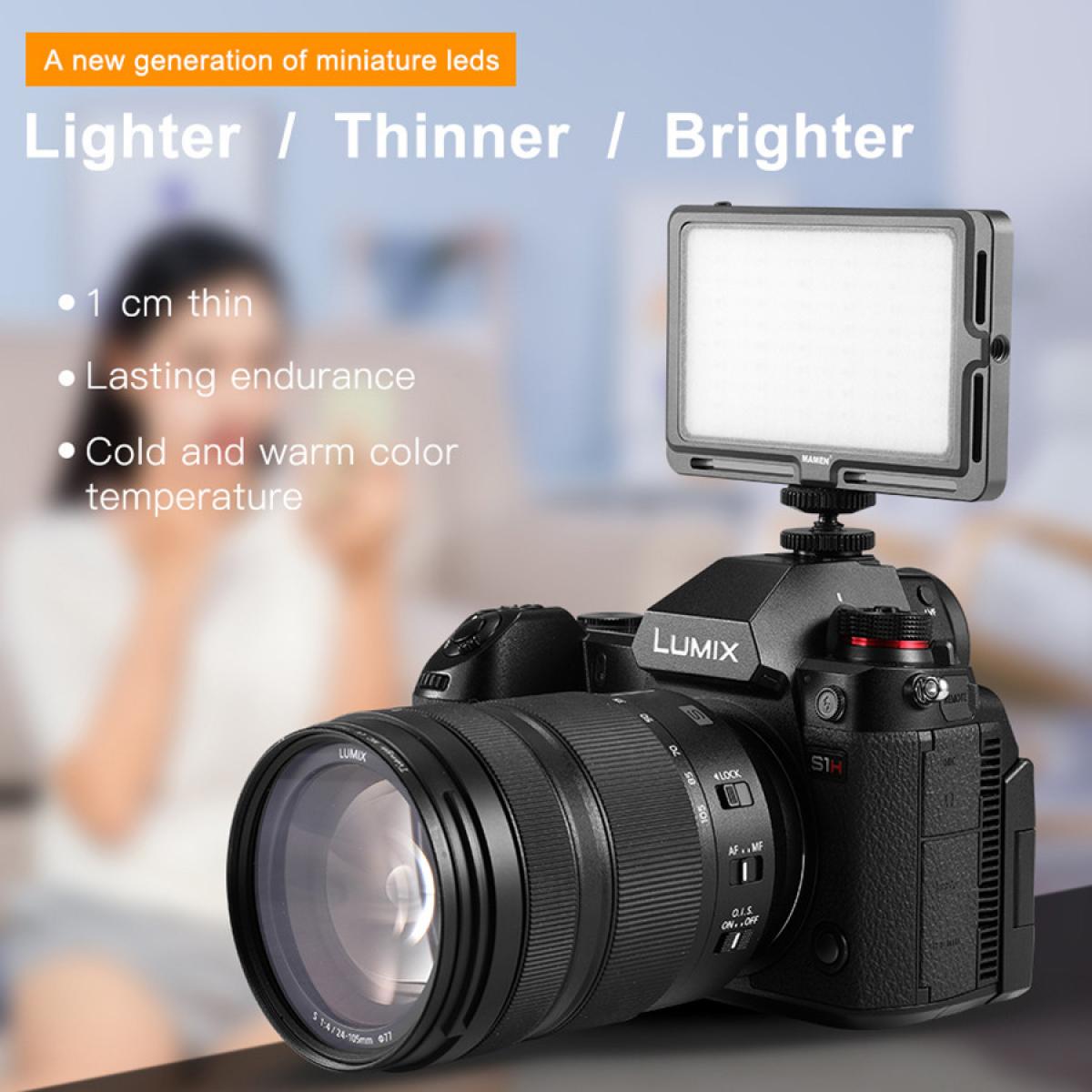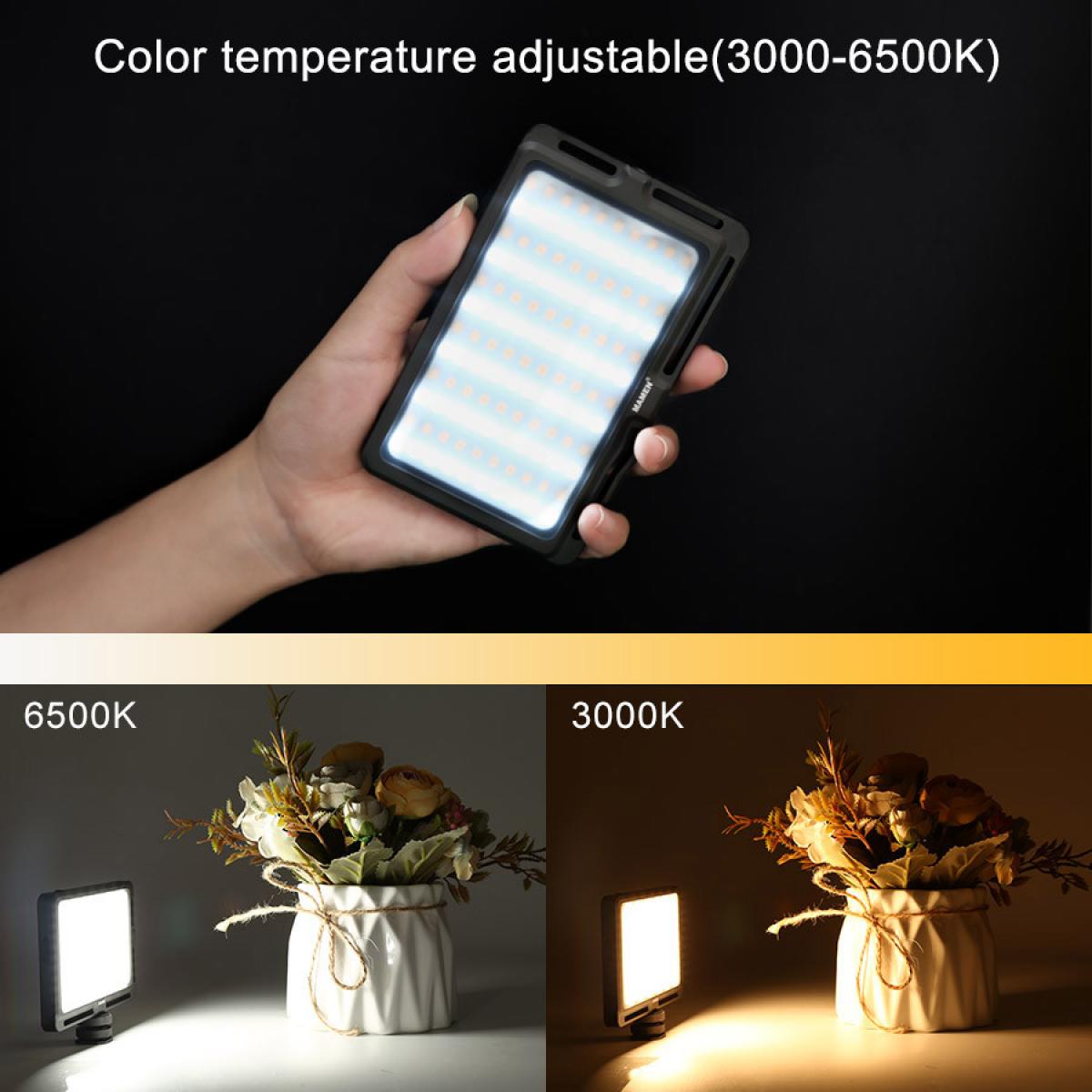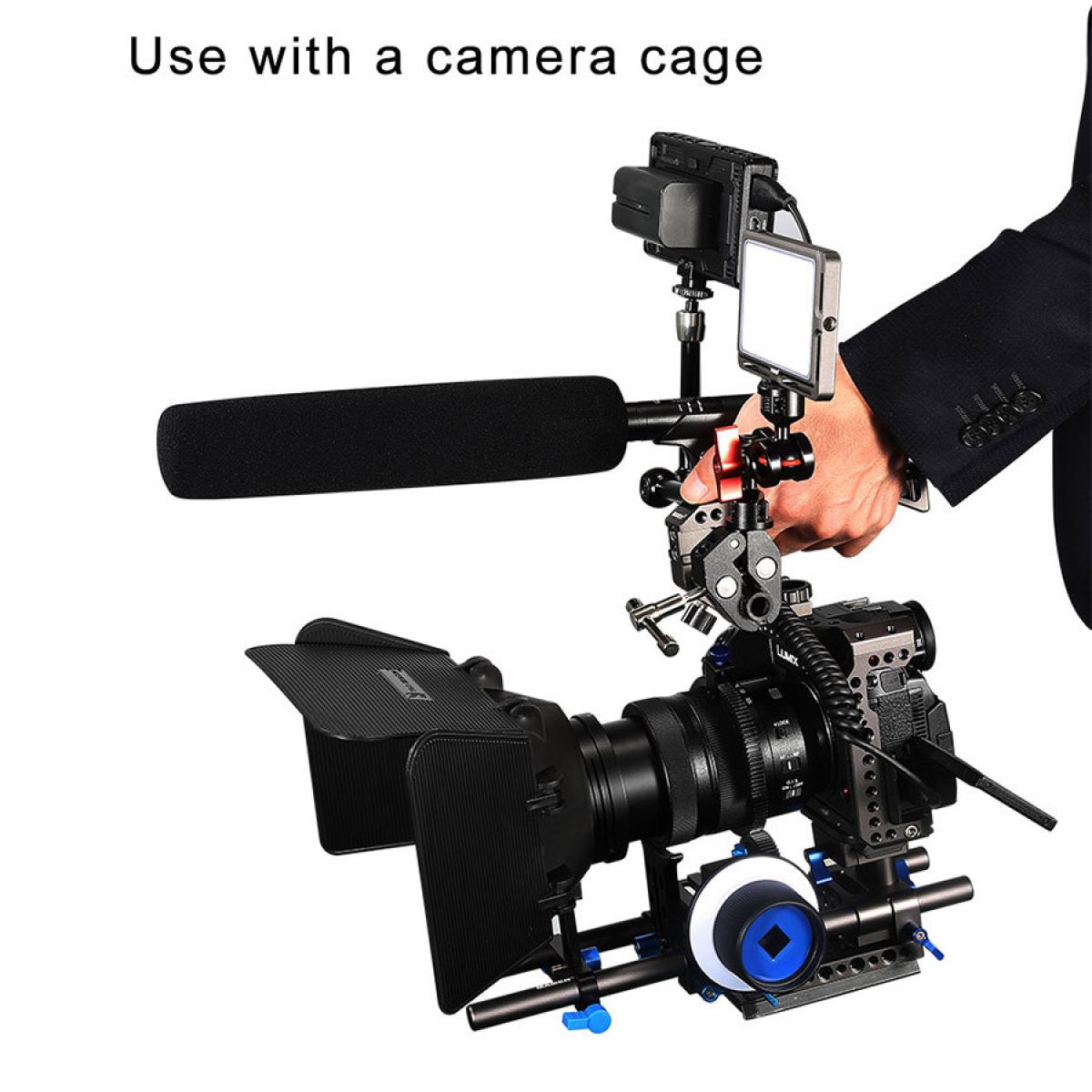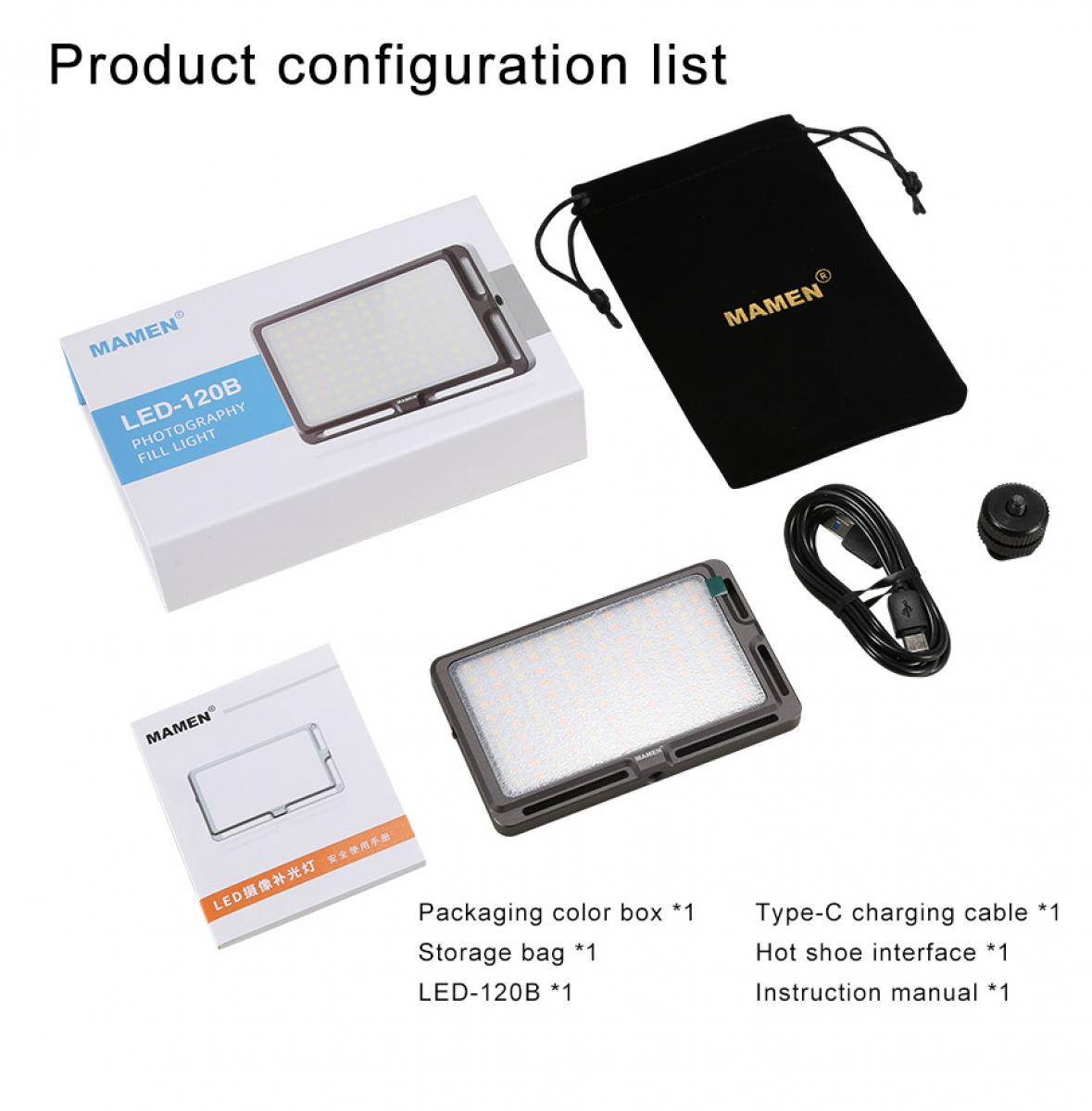 | | |
| --- | --- |
| model | LED-120B |
| Material | Aluminum alloy |
| Number of lamp beads | 120 |
| Output Power | 15w-max24w |
| Charging port | Type-C |
| Stepless dimming | 0-100 files |
| Charging input | 5V/1.5A |
| Maximum brightness | MAX1500LX (Experimental distance 0.5m) |
| Color temperature range | 3000k-6500k adjustable |
| Battery life | 110min |
| Display index | Ra≥95 |
| battery capacity | 3000mah built-in lithium polymer battery |
| Scope of application | Fill light suitable for indoor and outdoor shooting environments, such as mobile phones/cameras/video cameras/sports cameras |
| Product Size | 11.6*7.2*1cm |
| Package dimensions | 16.4*10.1*4.2 |
| product weight | 147g |
| Package weight | 200g |
| Package Contents | Fill light*1, type-c charging cable*1, storage bag*1, hot shoe interface*1, manual*1 |
learn to use a white sheet for fill light and balance, better yet buy two!
small yet powerful
22/04/2021
Perfect
Love, love, love this light!
19/04/2021
The best
High quality deviceCompact and powerfulVery very good for photography
19/04/2021
Quality lite I use for many reasons
I use in warmth color mode on Zoom calls as well as on my Sony A6300 as video light.
11/04/2021
Solid light for video-conferencing...and GREAT CUSTOMER SERVICE!!
I see clients daily via video-conference and needed a reliable, portable, easy to use light and the Lume Cube mini fit the bill well. If you plan to use it for multiple meetings in a day, be prepared to have it plugged in or to re-charge it every 1.5-2 hours or so. After a few months, I did have some trouble with the suction cup staying attached; however when I read the Q and A and learned the tips mentioned there, I resolved that issue, easy peasy. When I somehow broke a plastic part on the suction cup mechanism, and could no longer use it, I contacted Lume support directly to see about replacing the piece. They did better than that...they promptly sent me a whole new complete suction cup set as well as their 20" tripod-stand, at no extra charge! I was blown away by their customer service.
10/04/2021
Awesome Lights
I was getting ready to be the IT person for rug hooking classes on Zoom. Each class would last 4-5 hours. The light was perfect and came with a filter to soften the light. You can change the light temperature and the brightness. When you set the brightness, it will tell you how long the battery will last. The setting I used would last 3.5 hours, so I solved it by using a Pocket Juice battery pack for each light. Problem solved. I highly recommend Lume Cube lights and accessories.
08/04/2021
Great purchase I shall buy more now!
This product is a tiny lil powerhouse of luminance. A product exceeds my expectations for a light of this size and cost. The fact that it comes with a rubber diffuser and is small you literally could carry it in your shirt pocket. Very pleased I shall likely order another couple of these now that I know you can also run it while it charges if you need to. It lasts long enough for interviews but you can run it off a power bank seemingly forever.A good buy.
05/04/2021
Top quality build and performance
Exactly what I was looking for. I do macro photography on an optical test bench and the illumination covers all necessary bases!
04/04/2021
Excellent Battery Life
I'm using this LumeCube panel as a fill light when I'm videoconferencing from the desktop after sundown. It keeps going and going for the longest sessions. Adjusting the color temperature and brightness is quick and easy and the included diffuser give the light a pleasant softness. Two standard 1/5-20 holes make mounting easy. I have yet to use this for other purposes such as providing additional light for general photography but I can see where it would be handy. Two thumbs up, it's a nice robust tool to add to your kit.
03/04/2021
Perfect for video lighting on the go
The difference is incredible! This is both high quality and extremely useful. I love how it shows you an updated run time remaining based on brightness. Fits in my camera bag and very compact
22/03/2021
There are no faqs for this product.