The camera microphone is suitable for Sony, Nikon, Canon, Fuji, digital SLR cameras, camcorders, photography interviews, bullet gun microphones (3.5 mm jack)
&FREE Shipping to Australia
Buy K&F Concept the camera microphone is suitable for sony, nikon, canon, fuji, digital slr cameras, camcorders, photography interviews, bullet gun microphones (3.5 mm jack) online, A$36.99 free shipping to Australia.

KF10.024

SKU:

KF10.024

36.99

https://au.kentfaith.com/GW01.0315_the-camera-microphone-is-suitable-for-sony-nikon-canon-fuji-digital-slr-cameras-camcorders-photography-interviews-bullet-gun-microphones-3.5-mm-jack
Features
* The frequency microphone has a built-in professional high-performance super cardioid pickup, with dual-head complementary interference pickup technology, specifically designed for cameras and high-sensitivity condenser microphones, which can improve recording quality. The camera microphone has a wide frequency response and high-definition sound resolution.
* The camera microphone uses a standard 3.5mm stereo plug and a standard camera universal connector. Designed to fit SLR cameras, Canon, Nikon, Sony, Panasonic and other DV camcorders.
* Durable aluminum structure and environmentally friendly AAA alkaline batteries, the video microphone has a high-pass filter switch (+20dB sensitivity enhancement), eliminating room environment and noise below 80 Hz
* The included foam windshield can block soft noise in indoor/studio environments
* Use AAA1.5V environmental protection and energy-saving battery, you can buy it anytime, anywhere, no need to worry about running out of electricity, working time
Shipping
&FREE Shipping to Australia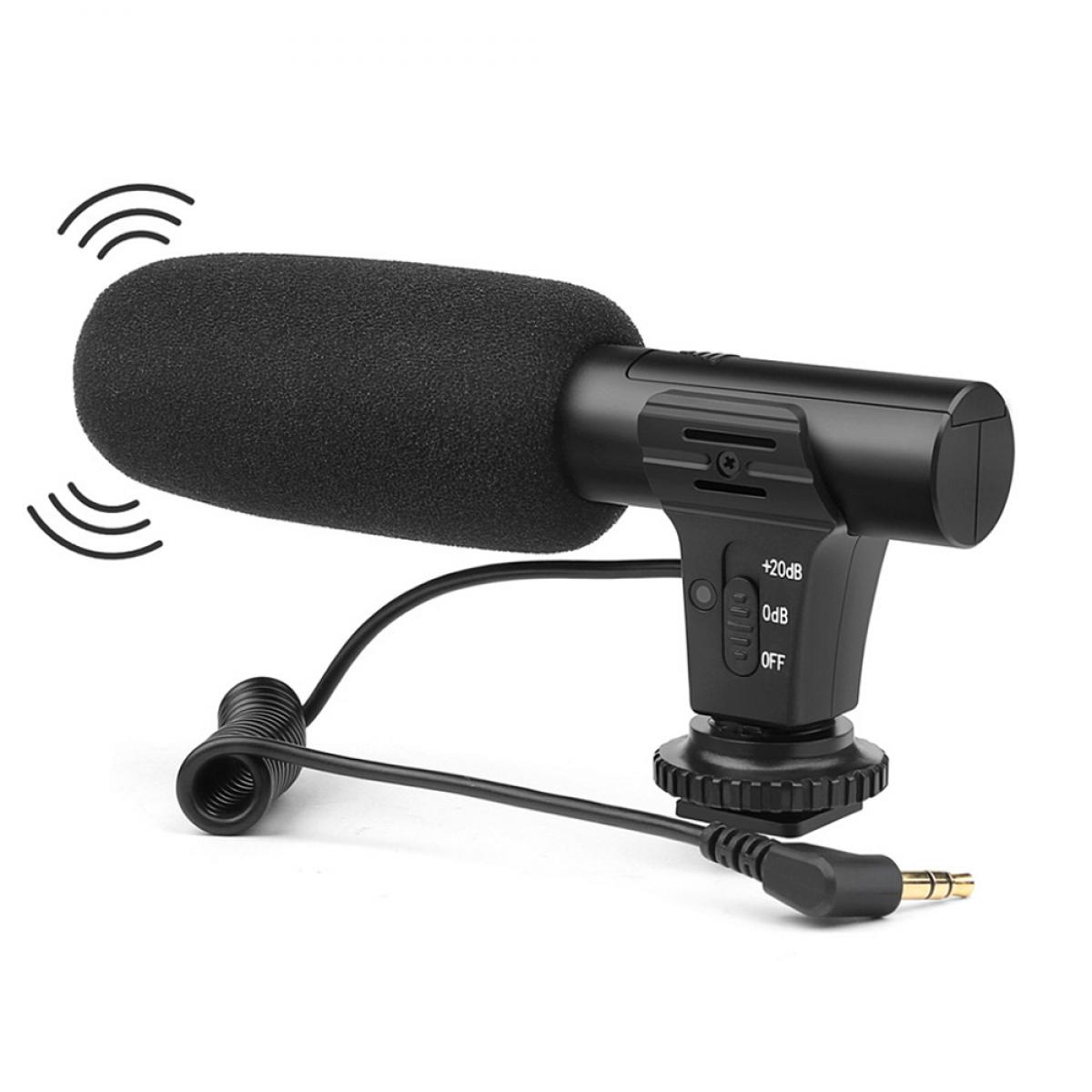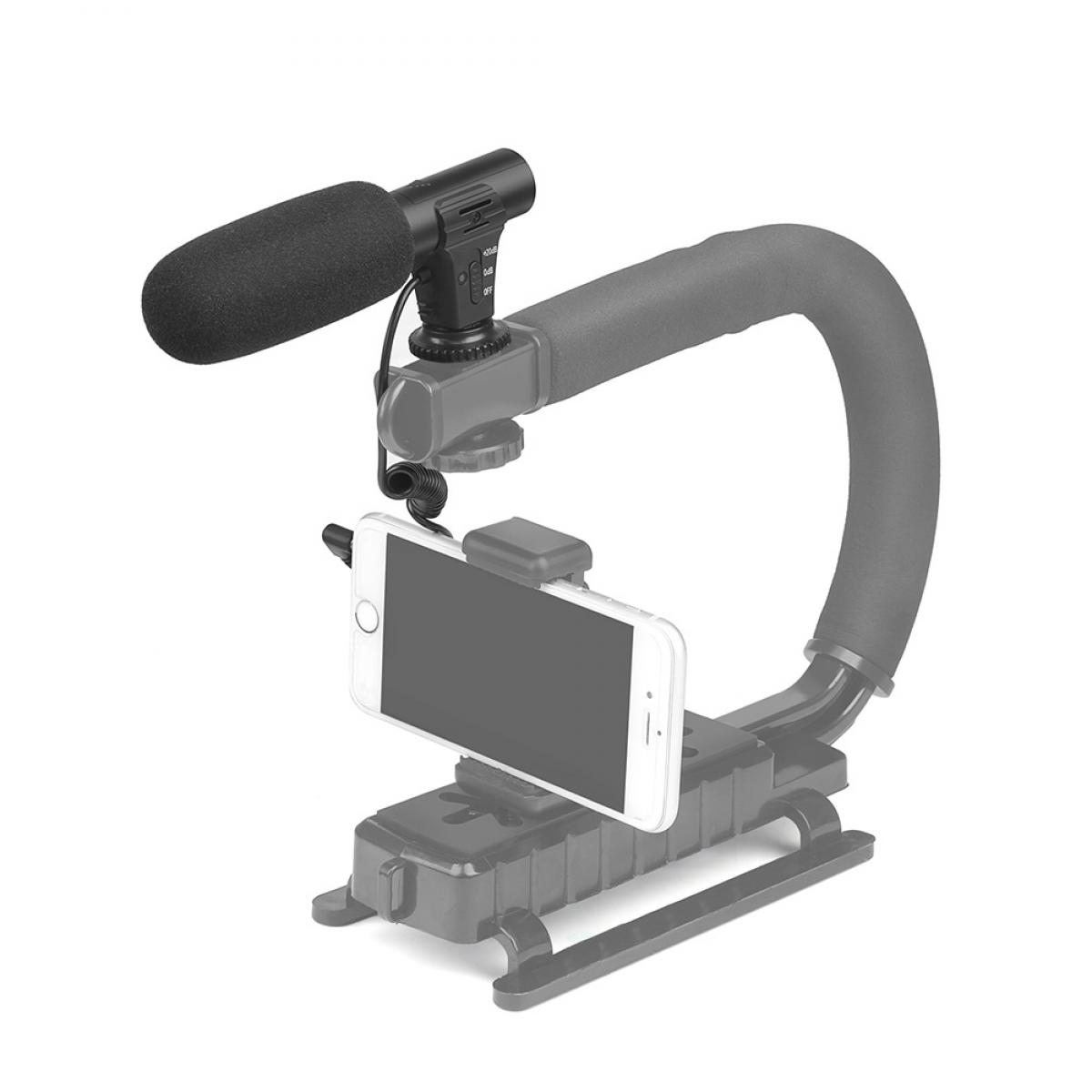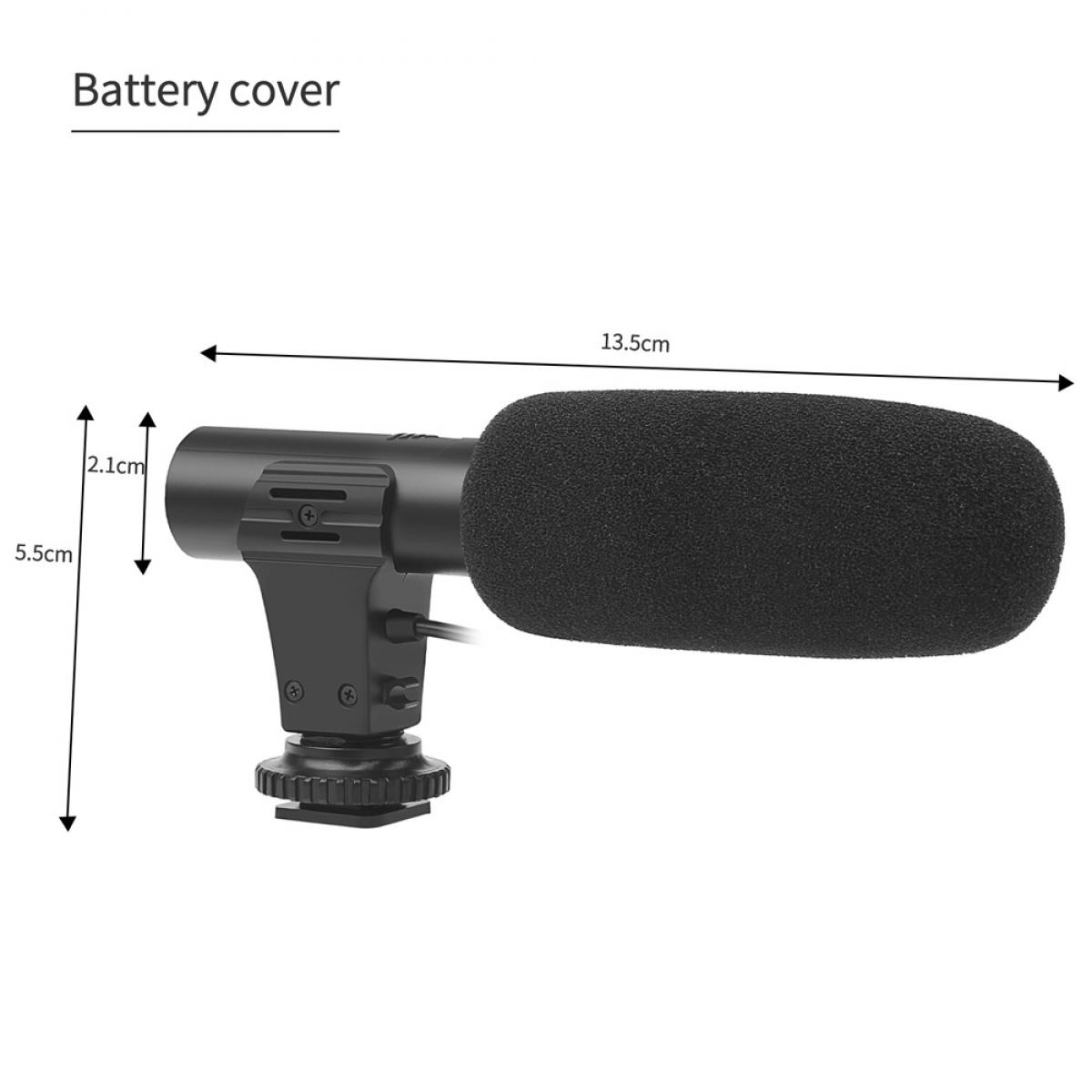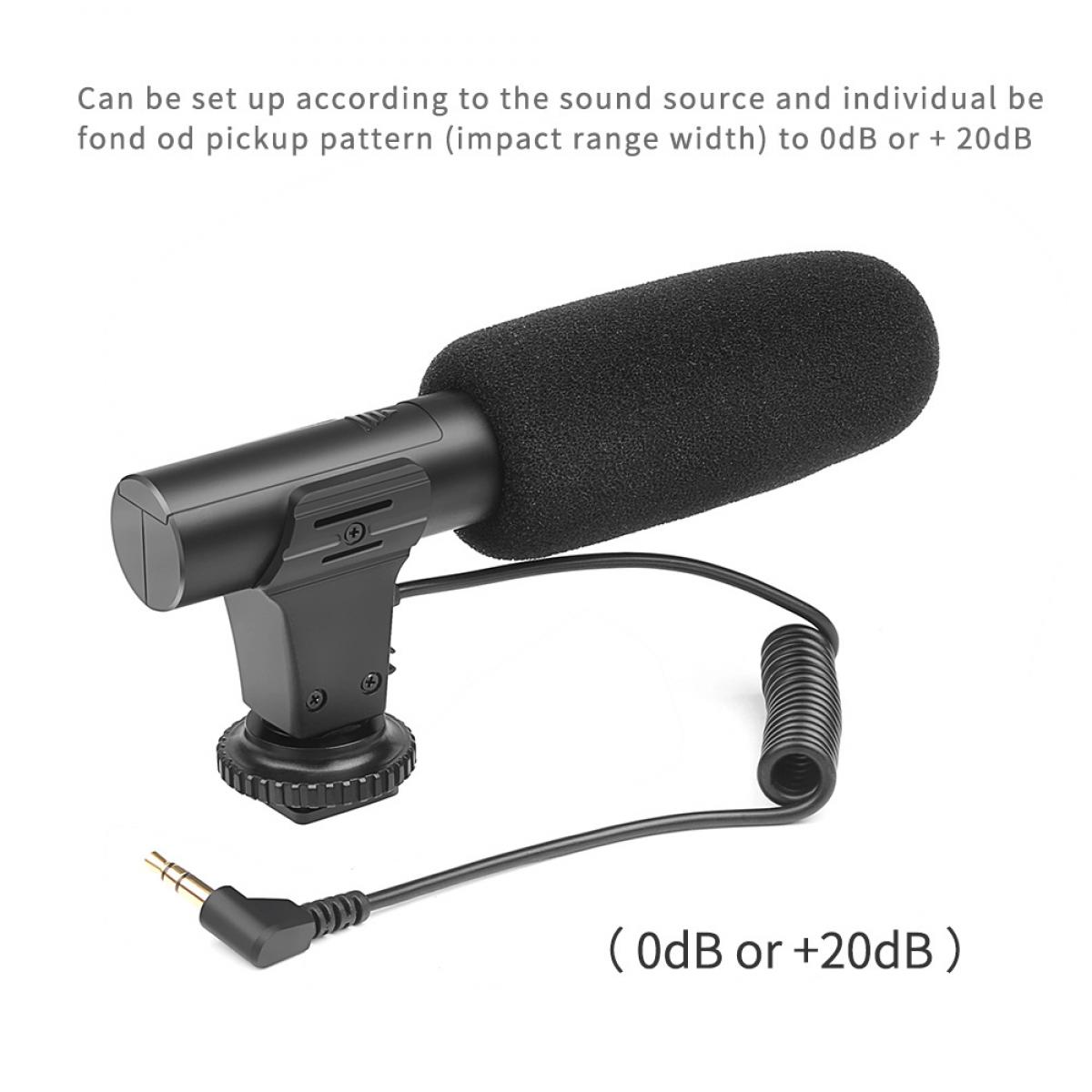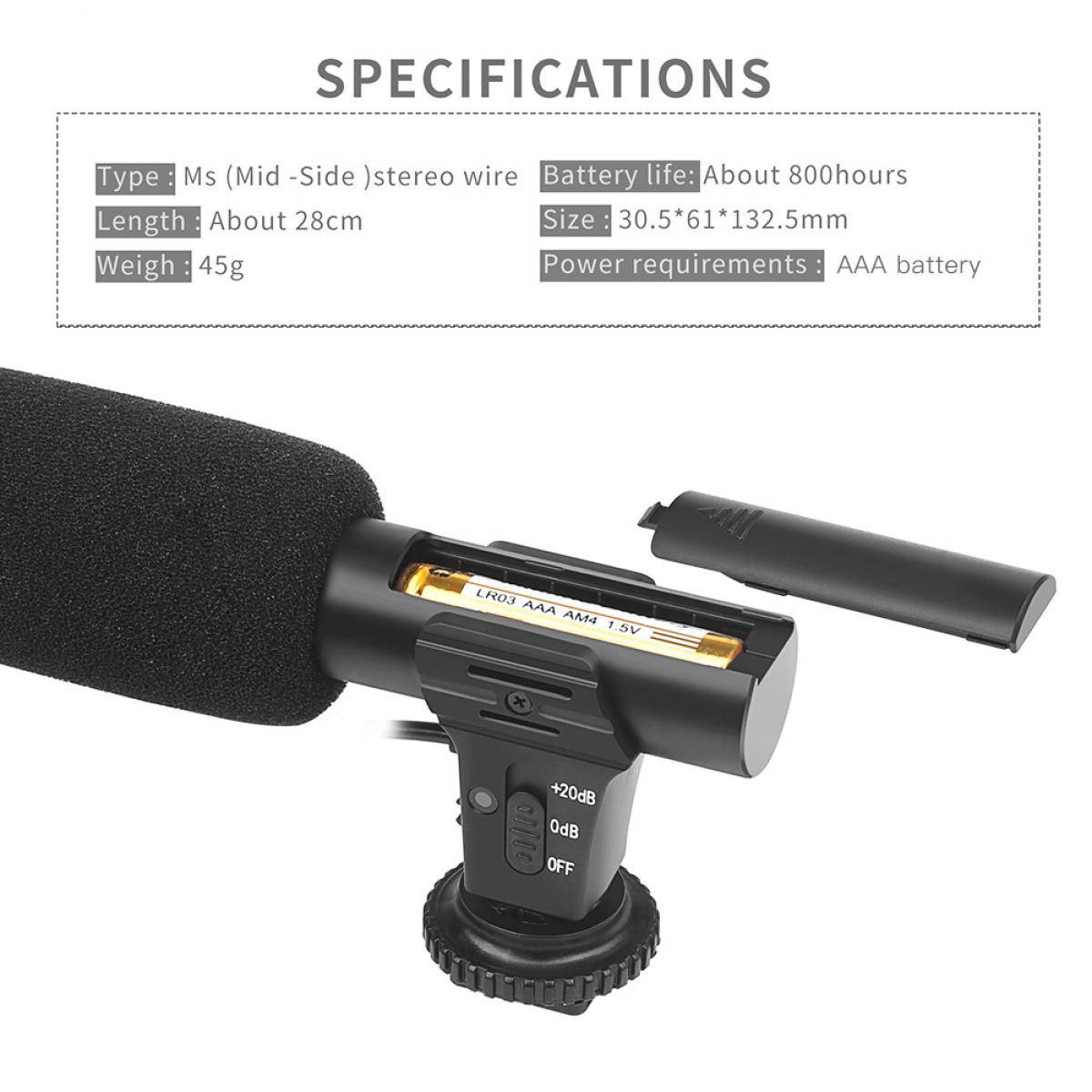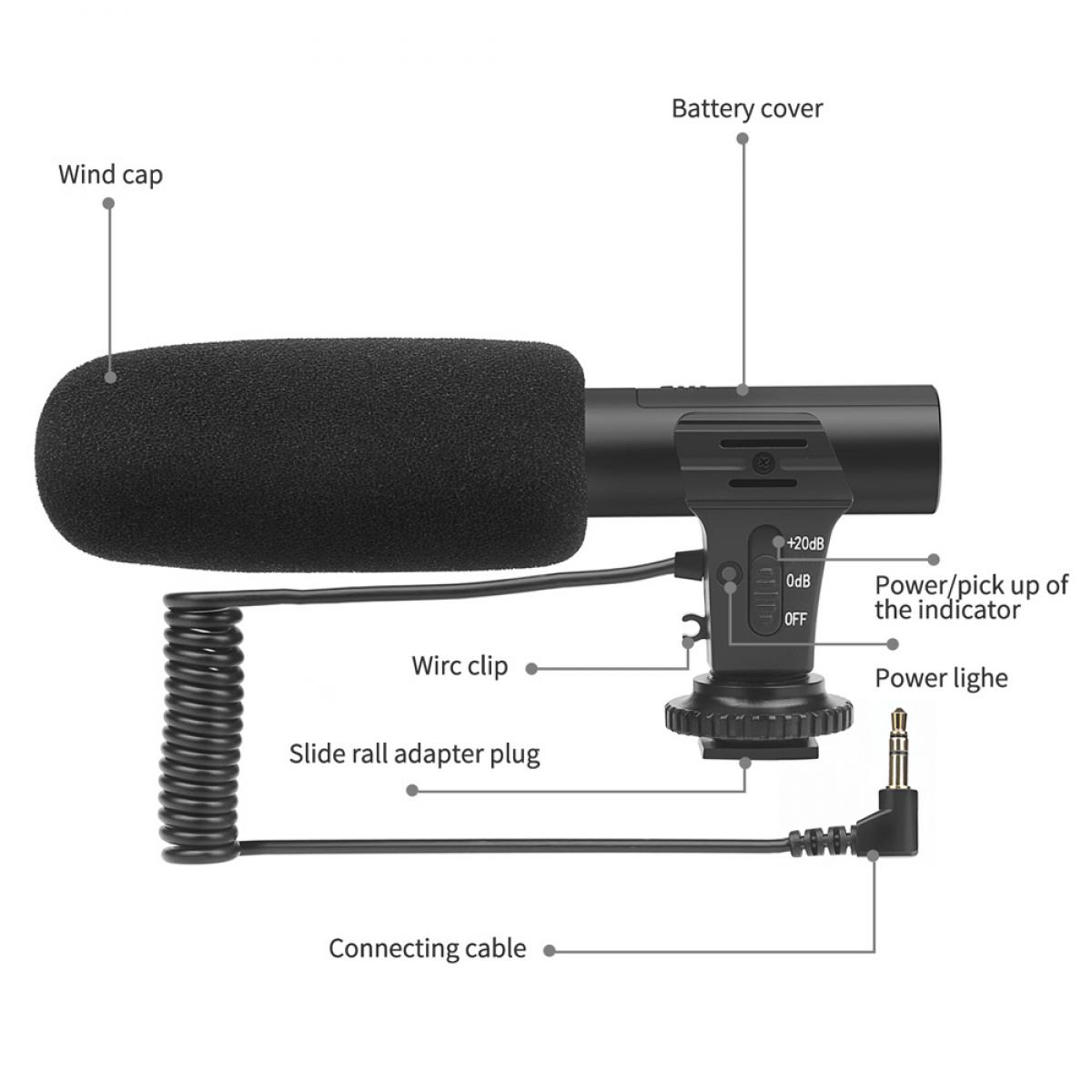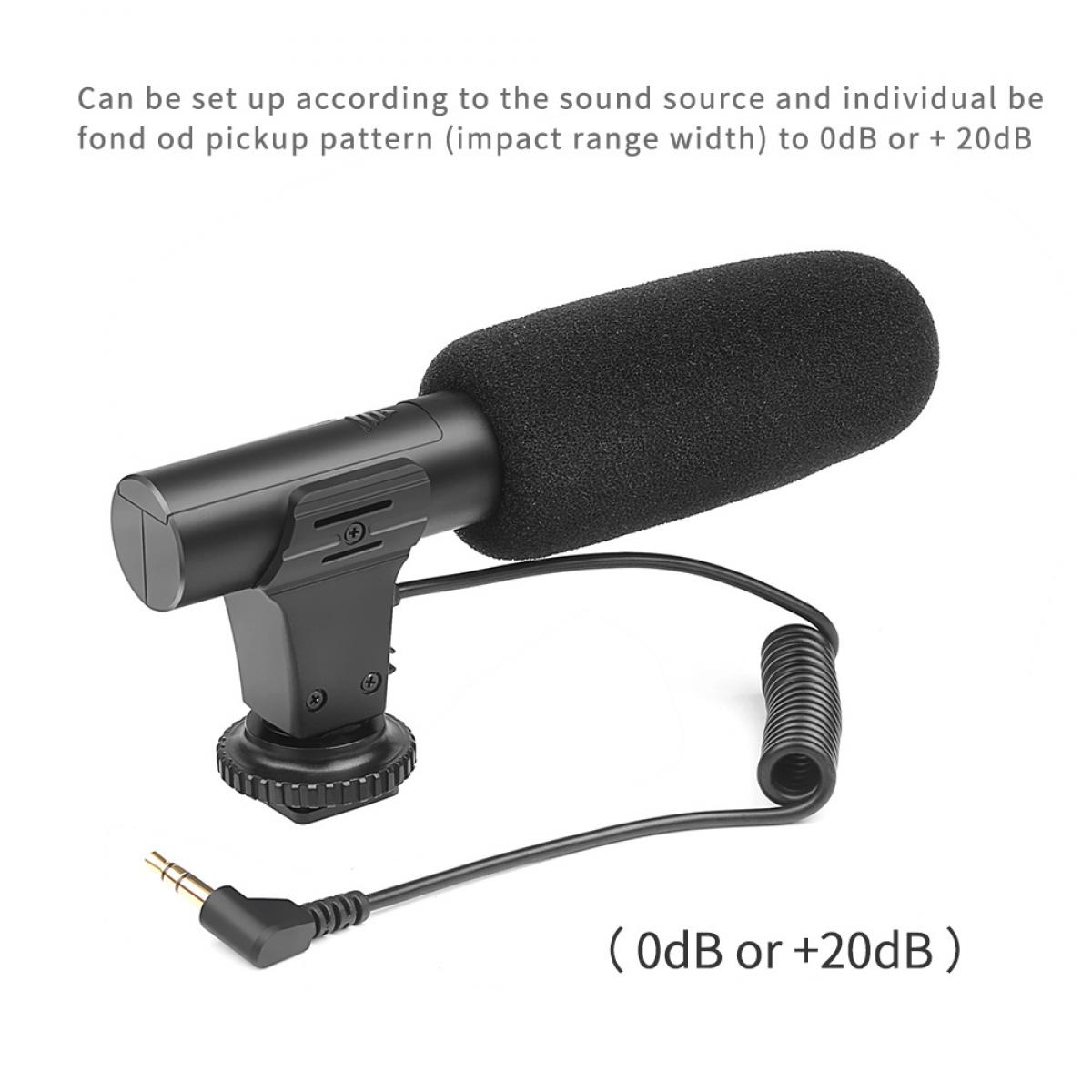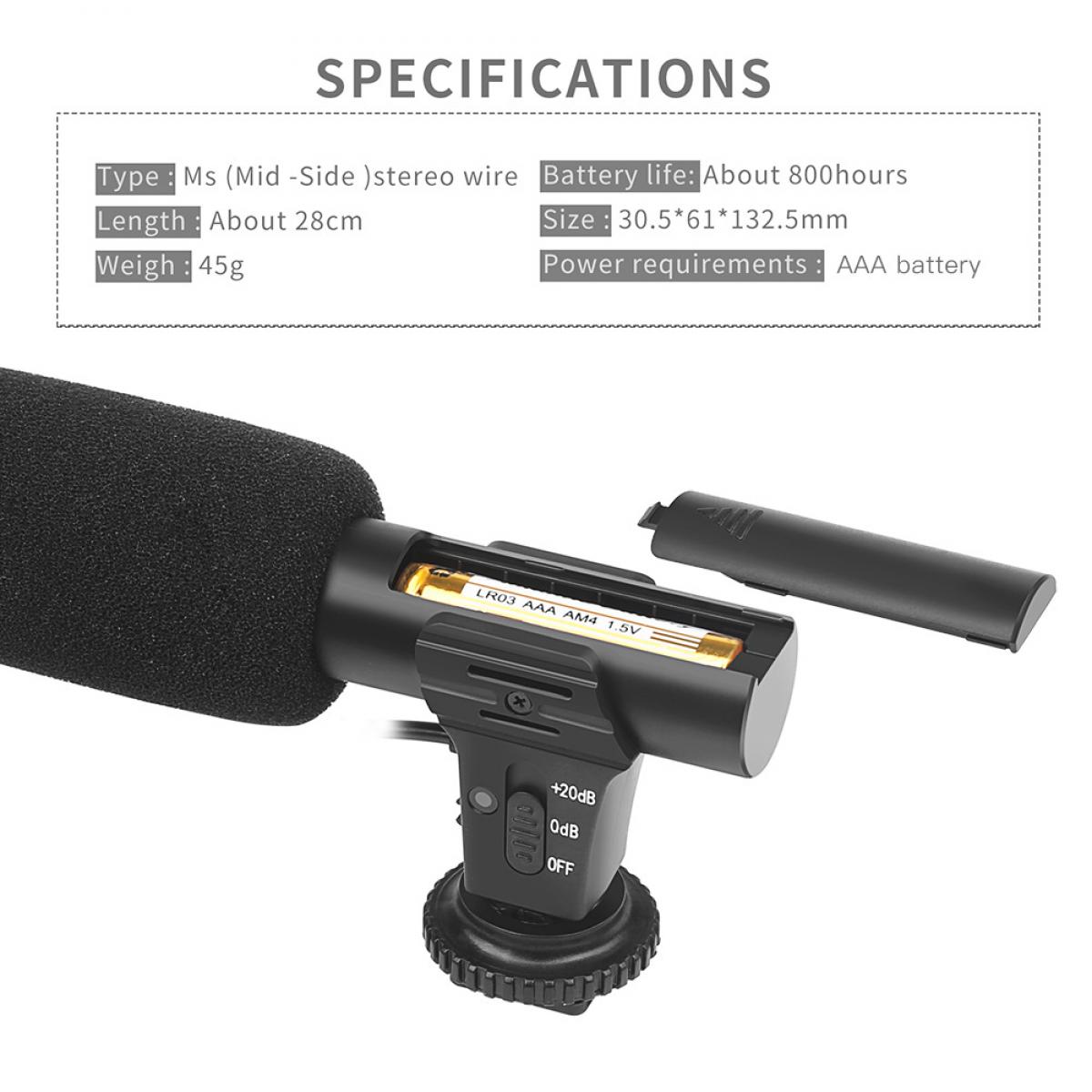 Great Value Mic!
Bottom line, this is not an expensive mic, but exactly as the manufacturer suggest, the mic is tremendously better than the built in mic on my Camcorders. I can't tell you how this would work outside as my application is more studio setting, but inside, even with fans blowing directly on the mic, the basic foam windscreen was able to eliminate most of the background noise. I can see how the mount itself has no real shock absorption, so if you plan to hand hold your camera, you might pick up a unwanted handling sounds. Using this where the camera is mounted on a tripod and the mic to the camera, this mic works exactly as I had hoped. Easily outperforms many other mics costing 2x as much. Easy to recommend. Go buy one.
12/07/2021
Great buy !!
I use this camera often its great !!
27/04/2021
I wouldn't
My mic on my camera is waayyy better than this. Waste of money
08/02/2021
Not good rejection
I wish I could return it. The sound is not good which is sad because now I'm stuck with it. The sound on my camera is better without the mic.
24/11/2020
There are no faqs for this product.