100mm Pro Square Filter System CPL+ND8+ND64+ND1000 Filter & 67/72/77/82mm Adapter Rings Nano X Pro Series 100mm system
A$269.99
A$349.99
22% OFF
Terms
Coupon Terms
Terms and Conditions:
Coupons are valid for a limited time only. Kentfaith reserves the right to modify or cancel coupons at any time.
You must purchase the qualifying items added to your Cart when the coupon is in effect for the discount to apply.
If you later modify or cancel the subscription or delivery date for the qualifying item, the discount will not apply.
The coupon applies only to qualifying items displaying the coupon offer.
If you buy more than one item from the same coupon, the maximum discount amount of the coupon will be equal to either the percentage discount off or the face value of the coupon on one eligible item. The coupon may only be used on au.kentfaith.com.
The promotion is limited to one coupon per customer.
If you return any of the items purchased with a coupon, the coupon discount or value may be subtracted from the return credit.
&FREE Shipping to Australia
K&F Concept Square ND8 ND64 ND1000, 100mm Filter Holder with Round CPL Kit, Adapter Rings 67mm 72mm 77mm 82mm(Pro version).

SKU.1877

SKU:

SKU.1877

269.99

https://au.kentfaith.com/SKU.1877_nano-x-series-100mm-system-100mm-pro-square-filter-system-cpl-nd8-nd64-nd1000-filter-67mm-72mm-77mm-82mm-adapter-rings
Features
* 【Winner of iF DESIGN AWARD 2021】K&F Concept Pro Square Filter System won the iF DESIGN AWARD and Red Dot Design Award. Unique Square Filter Frame with95MM CPL, easy to take, no light leakage; The rear CPL perfectly solves the problem of filter stacking and removal. After removing the CPL, the cover can be closed to prevent light leakage.
* 【HD optical glass with multi-coating】 ND filters use imported optical glass, 28-layer nano-coating technology; double-sided polishing process, showing high-definition picture quality, waterproof, anti-scratch and anti-greasy.
* 【Large-diameter Square Filter Frame】the bracket thickness is 12mm; 91mm large light aperture effectively reduces the chance of vignetting when using an ultra-wide-angle lens. The square filter kit can install 2 square filters and 95mm CPL round filters at a time.
* 【Square ND filter set includes】Square Filter holder, Square ND8/ND64/ND1000, round 95mm polarizing, filter storage bag, 67, 72, 77, 82mm filter adapters.
* 【Filter Functions】ND enables you to control the depth of field and convey movement more easily; CPL can remove glare from non-metallic surfaces.
Shipping
&FREE Shipping to Australia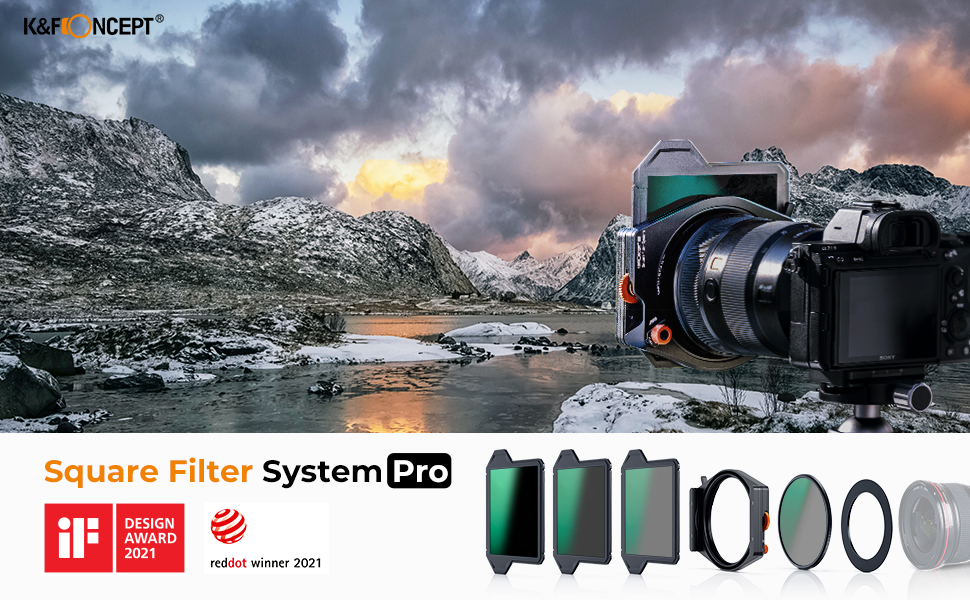 K&F Concept Square Filter Holder System Pro ( 95mm CPL Filter + Sqaure ND1000 Filter + ND8 + ND64+ 4 Filter Adapter Rings) for Camera Lens
Set inldudes: 95mm CPL + ND1000 + ND8 + ND64 + 4 * Adapter Rings (67mm/72mm/77mm/82mm)+ Leather Filter Bag Filter Material : Import Japanese AGC Glass ND Filter Function : Reduce the amount of light from ND8 (3 stops) / ND64 (6 stops)/ ND1000(10 stops). CPL Filter Function: Enhance the corlor and contrast( especially in blue sky and white clound) Filter Holder: Ultra slim(12mm thickness ) to avoid vignetting on wide-angle lens. Coatings : 28 multi-layer coatings with double side polishing technology.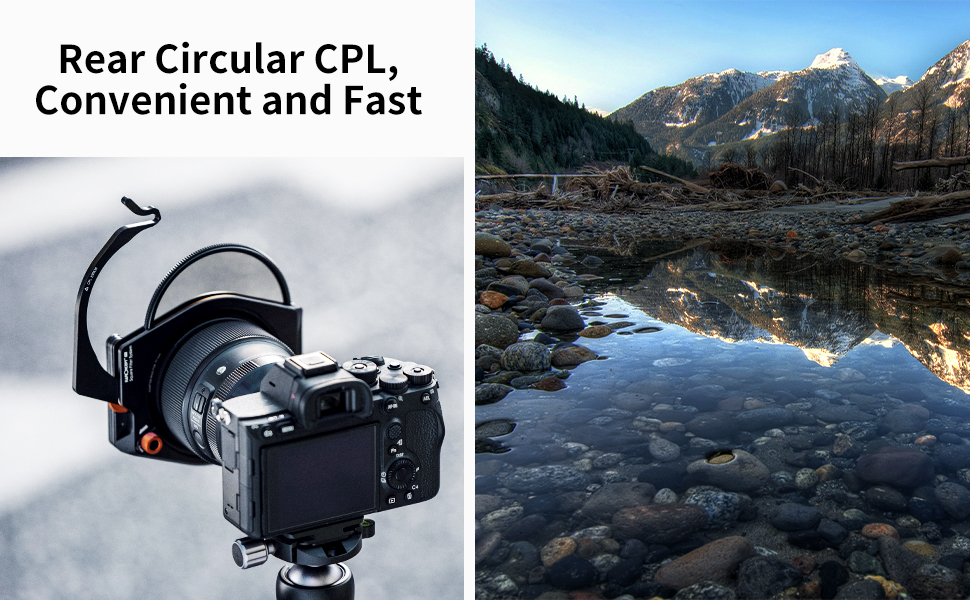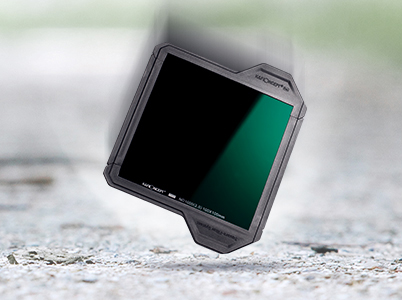 One More Protection,Reduce Accidents
Experimental test
The square filter frame can protect the lens from falling from a height of 1.5 meters to a flat ground without chipping.
Note: The frame cannot protect the lens from falling onto a sharp convex surface.
Way of Install the Square Filter Holder System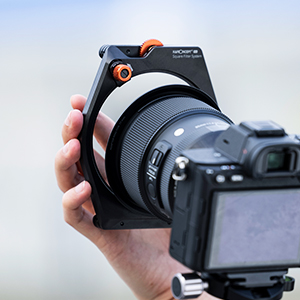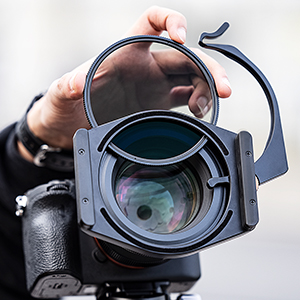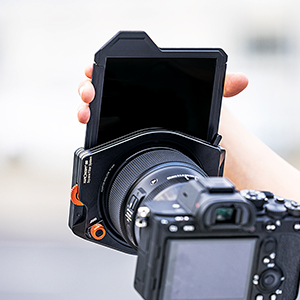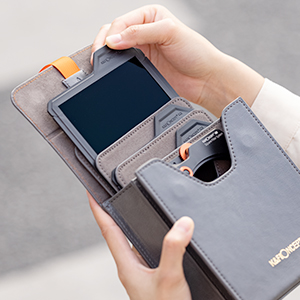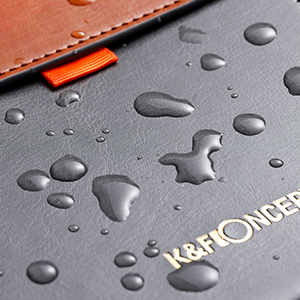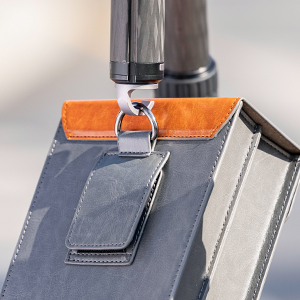 Rating

13 reviews.

13 reviews.

17 reviews.

103 reviews.

23 reviews.
Price

A$349.99

A$269.99

A$329.99

A$249.99

A$249.99

A$204.99

A$243.99

A$203.99

A$165.59

A$137.99

Model
SKU.1877
SKU.1808
SKU.1878
SKU.1601
SKU.1600

size

/
/
/

Filter Material

Japanese AGC Glass
Japanese AGC Glass
Japanese AGC Glass
Japanese AGC Glass
Japanese AGC Glass

Multi-Coating

28
28
28
28
28

waterproof

√
√
√
√
√

scratch-resistant

√
√
√
√
√

HD

√
√
√
√
√

Transmittance

∕
∕
∕

Antireflection

√
√
√

Filter Thickness

Shape

Ring Material

Screen

X-PRO series
X-PRO series
X-PRO series
X-series
X-series

zoom range

Landscape Photography
Landscape Photography
Landscape Photography
Landscape Photography
Landscape Photography

Resolution

Light Reduction Effect/Remove Glare
Light Reduction Effect/Remove Glare
Light Reduction Effect/Remove Glare
Light Reduction Effect
Light Reduction Effect
Quality kit at a very good price
I loved the quality of the materials, all metallic. I looked at a lot of kits but they were all plastic and this one caught my attention especially from the comments. The truth is that it was a success because every other similar kit doesn't fall under 300€.The nd1000 optical filter is made of glass and gives a very good quality. The only thing I noticed is that it loses a little saturation and the white balance is a little bluish, but when processing the RAW it is easily fixed. You increase the colour temperature and saturation and you're done!!! (I use a Canon 80d + 16-35 f4 is). I imagine every lens will be different.Attached a few photos so you can see the difference with filter and without filter. Exposure time on the photo with the 30" filter.If you want to start in the world of filters, don't even think about it for this price. Excellent results.
23/01/2022
Really nice leather
It's made from really high quality leather and has a magnet to keep it closed. There is a belt loop which I will probably never use, but there is a metal frame to clip onto your bag which I will probably use.
23/01/2022
Good quality at an affordable price
I don't see any significant colour cast. So if you want to experiment with real filters without breaking the bank, these are a good buy. The filter sleeves are beautiful and the whole product presentation/packaging exudes quality.
22/01/2022
Great value for money
Very valuable!
20/01/2022
There are no faqs for this product.
Filter
size
/
Filter Material
Japanese AGC Glass
Multi-Coating
28
waterproof
√
scratch-resistant
√
HD
√
Transmittance
∕
Antireflection
√
Pattern
√
Filter Thickness
Shape
Ring Material
Microscope
Screen
X-PRO series
zoom range
Landscape Photography
Resolution
Light Reduction Effect/Remove Glare