KF-401F WiFi Trail Camera 5 Million Sensor 24MP 1296P Game Camera with 36pcs IR infrared LEDs
&FREE Shipping to Australia
30 Day No Reason Return. K&F Concept KF401 trail camera features High-Resolution Image & Video, 36pcs IR infrared LEDs, 3-month standby time, IP65 waterproof, High-sensitive PIR sensors, easy to use & mount.

KF35.007

SKU:

KF35.007

138.49

https://au.kentfaith.com/KF35.007_kf-kf-401f-wifi-trail-camera-5-million-sensor-24mp-1296p-hd-outdoor-wildlife-monitoring-waterproof-night-infrared-vision-hunting-camera
Features
* 【Built-in WiFi & APP Remote Control】 With the built-in WiFi function, you can connect to the camera's WiFi through your phone to set up or check pictures or videos directly, even if you have fixed the camera at a high place or somewhere not easy to reach. The trail camera is not a webcam, its remote control has a limited range. The remote style keypad control the camera WiFi turn on/off remotely.(Please download the APP first according to the user manual).
* 【24MP Image & 1296P Video Super HD Resolution】With 3 infrared sensors, the high-sensitive camera detects and records every breathtaking motion with lower power consumption. And the camera captures up to 24MP high-quality images and 1296P video with super clear sound, recording every moment of vivid wildlife and natural beauty with its wealth of detail.
* 【120°Wide Angle Lens & Faster 0.4s Trigger Speed】The camera is equipped with a 120° detecting range, which allows you to get an excellent broader view. Once detecting the movements, the hunting camera will be triggered instantly in 0.4s without delay. You will never miss any exciting moments even at night. IR flash 36pc 850nm infrared LEDs range 65FT(22m)
* 【IP65 Waterproof & Sturdy】With IP65 waterproof, the sturdy case extremely protects trail camera from rain and dust damage. The camera can work well even in tough environments, such as desert, grassland and tropical rainforest.
* The extremely long battery life of up to 8 months with 8*AA batteries. (Note: 32GB SD card and battery are not included)
Shipping
&FREE Shipping to Australia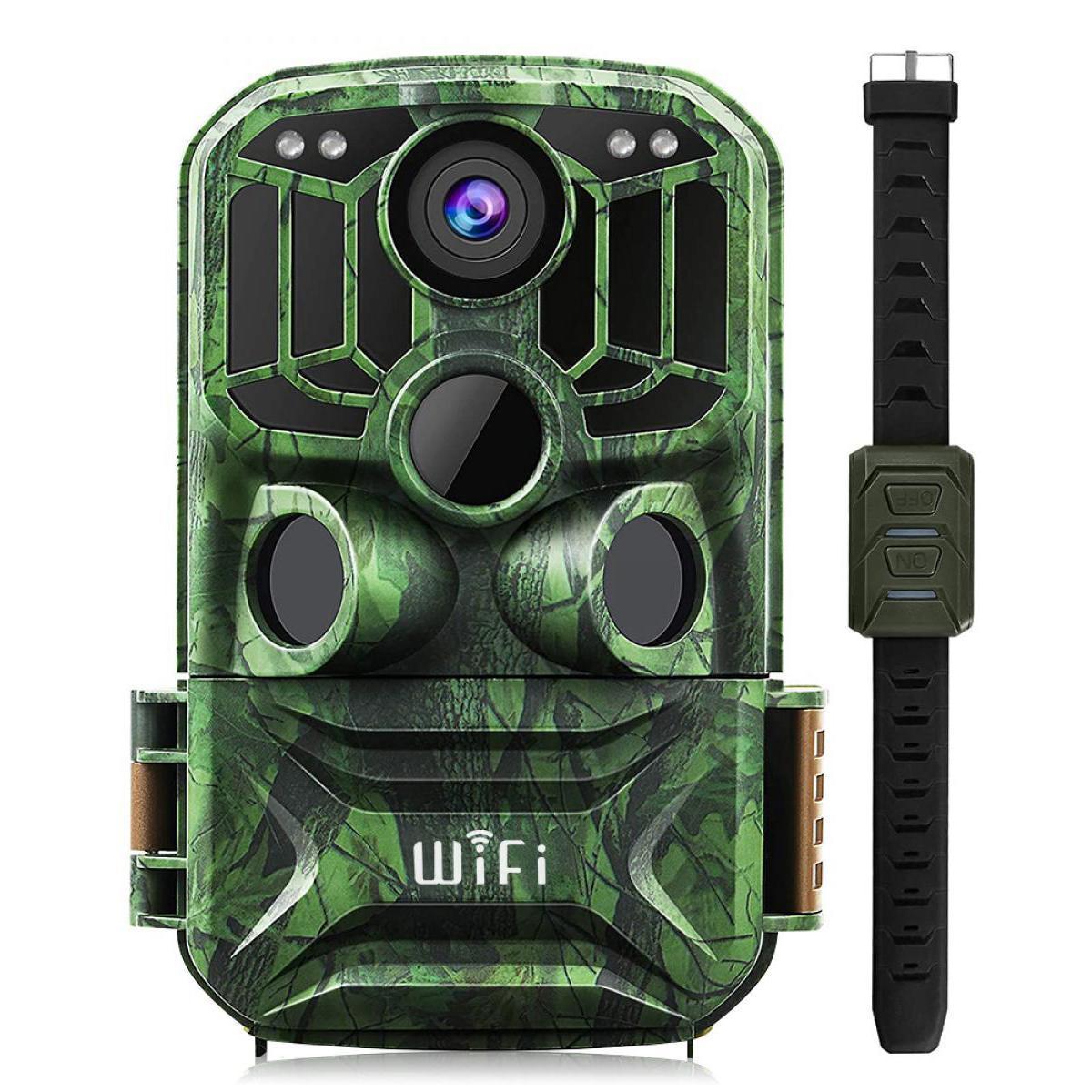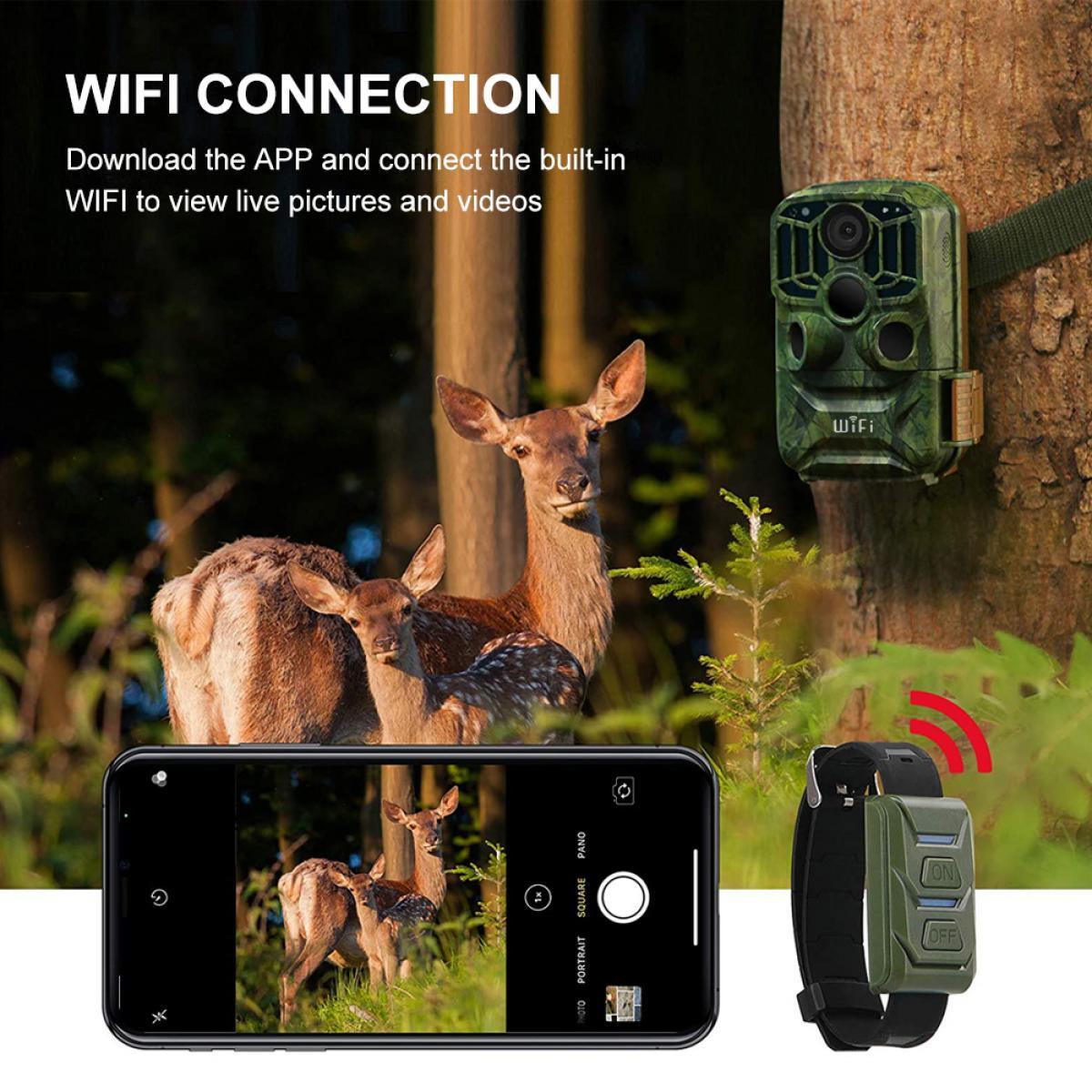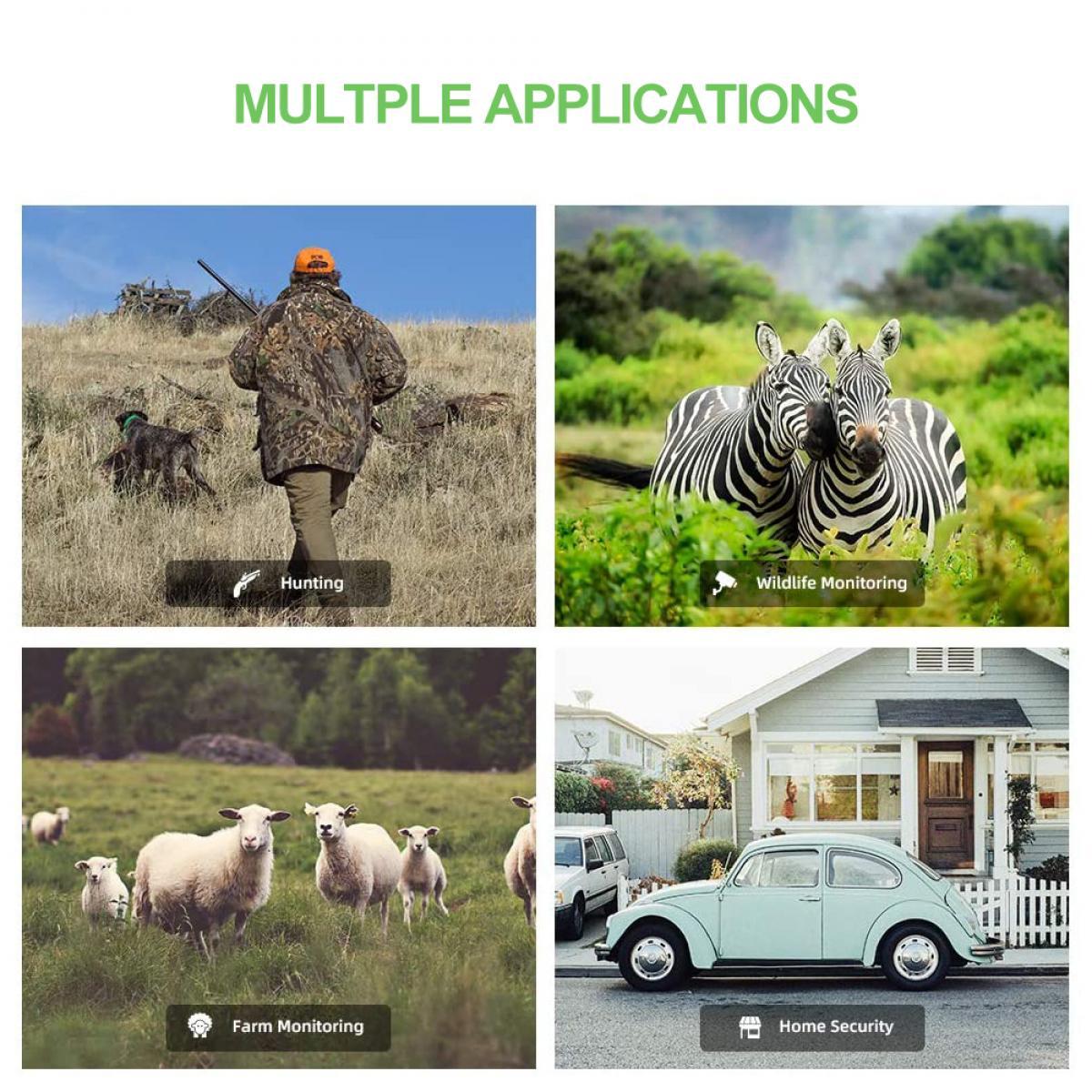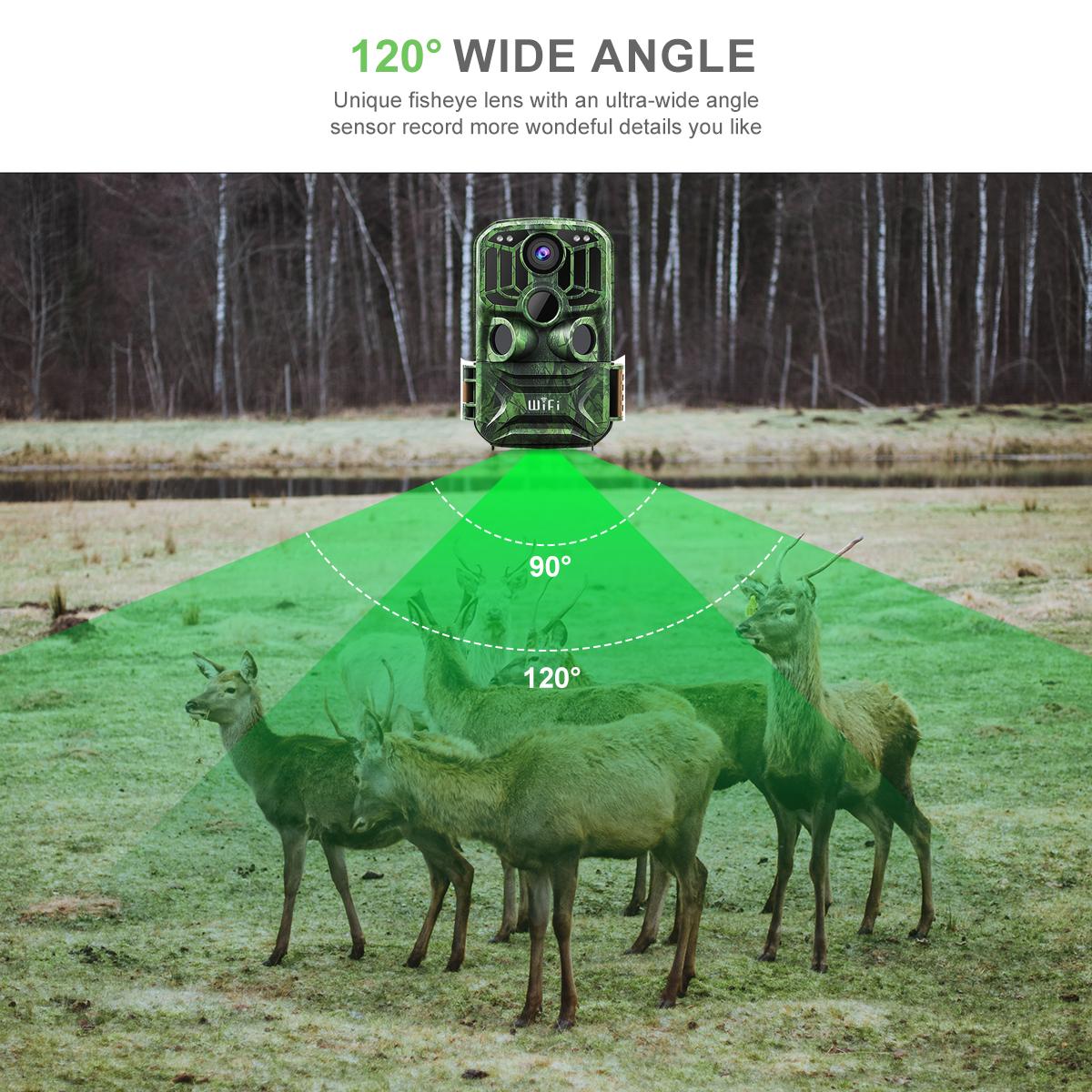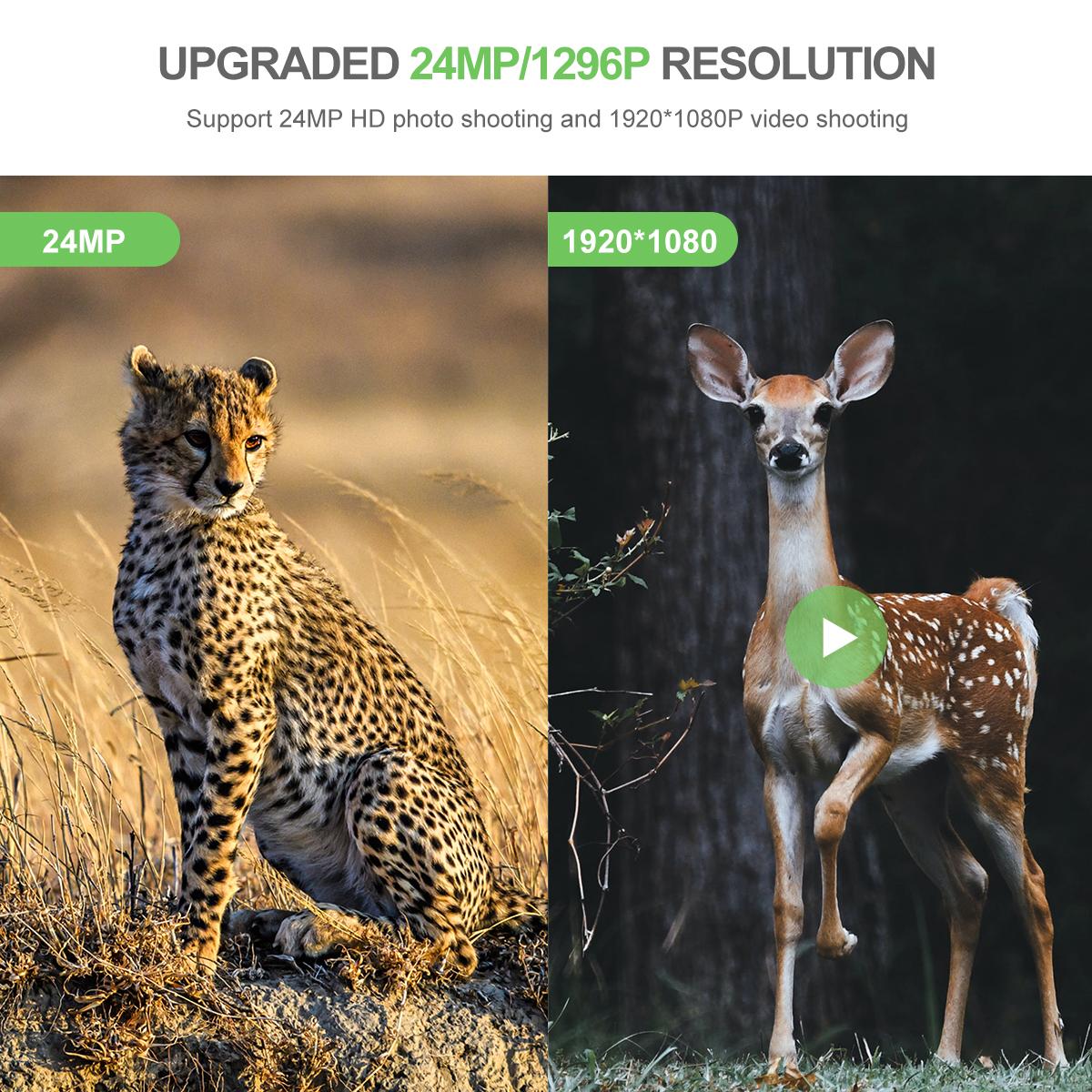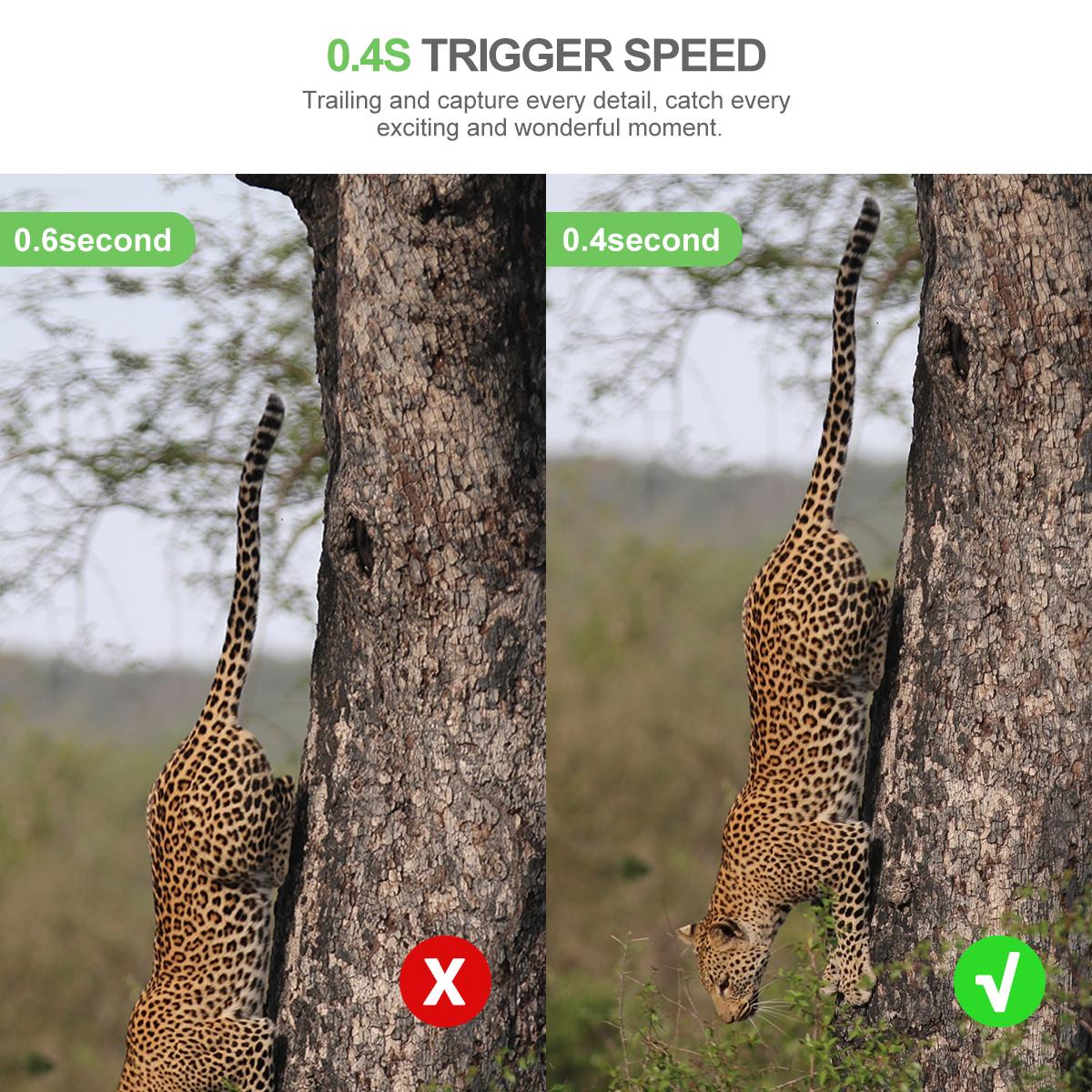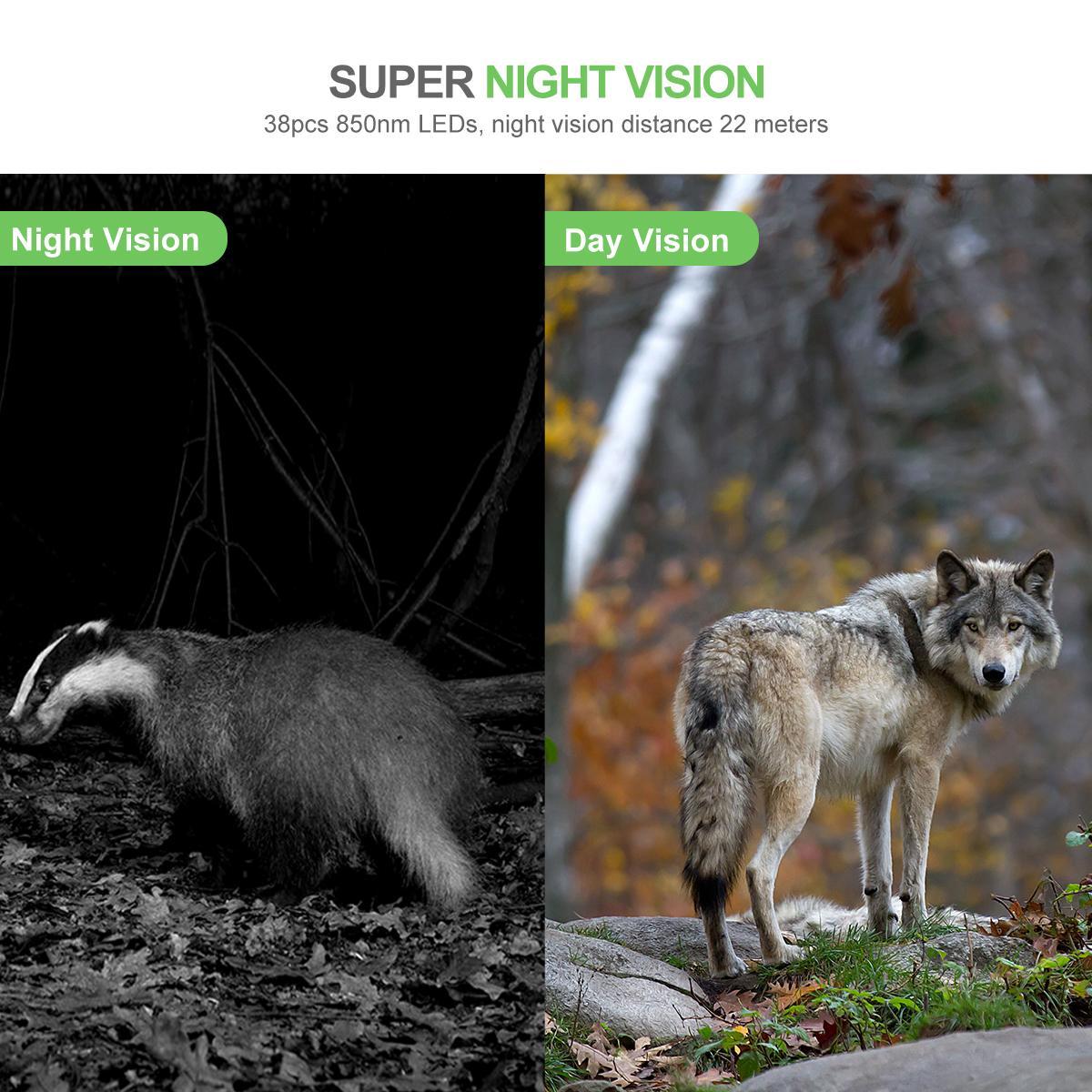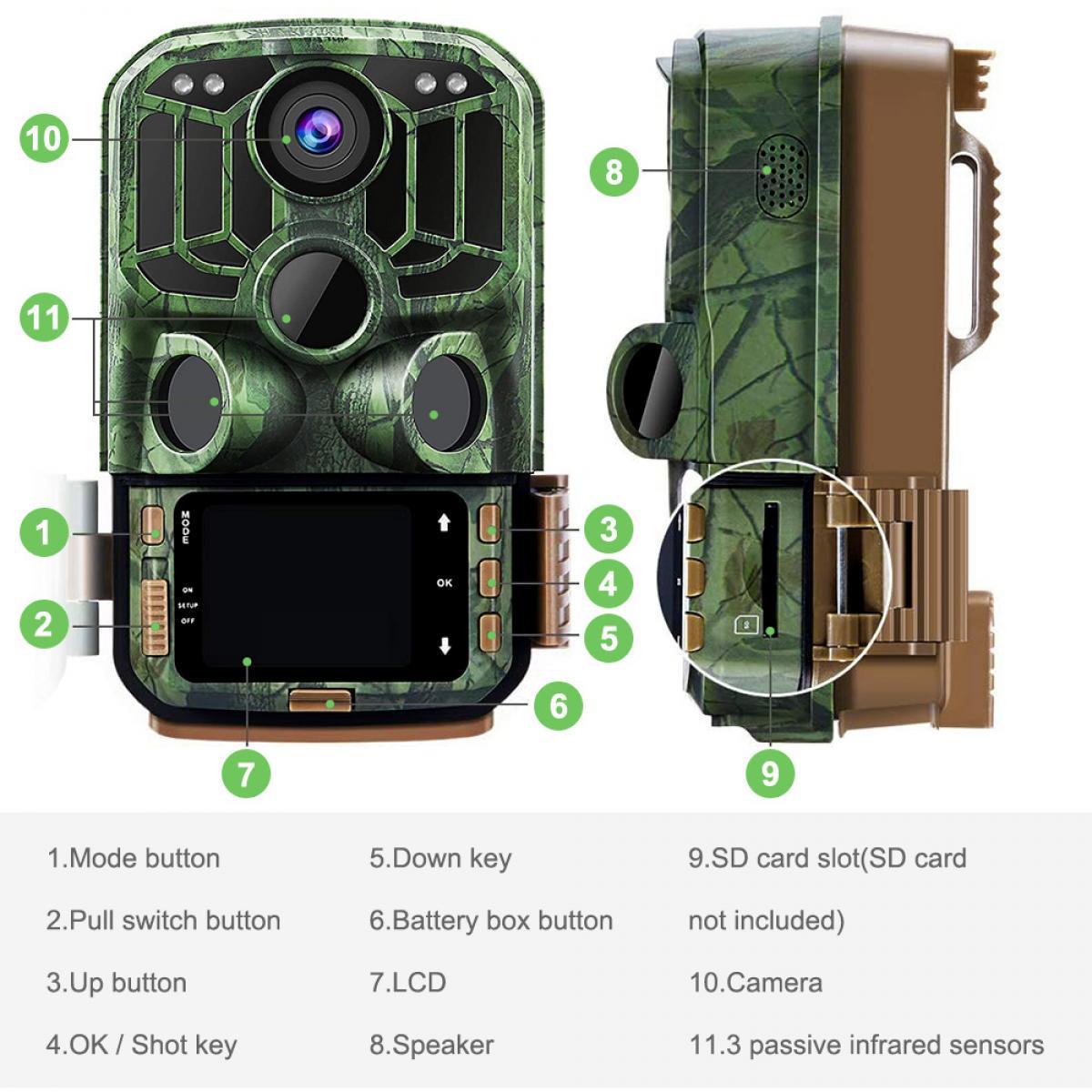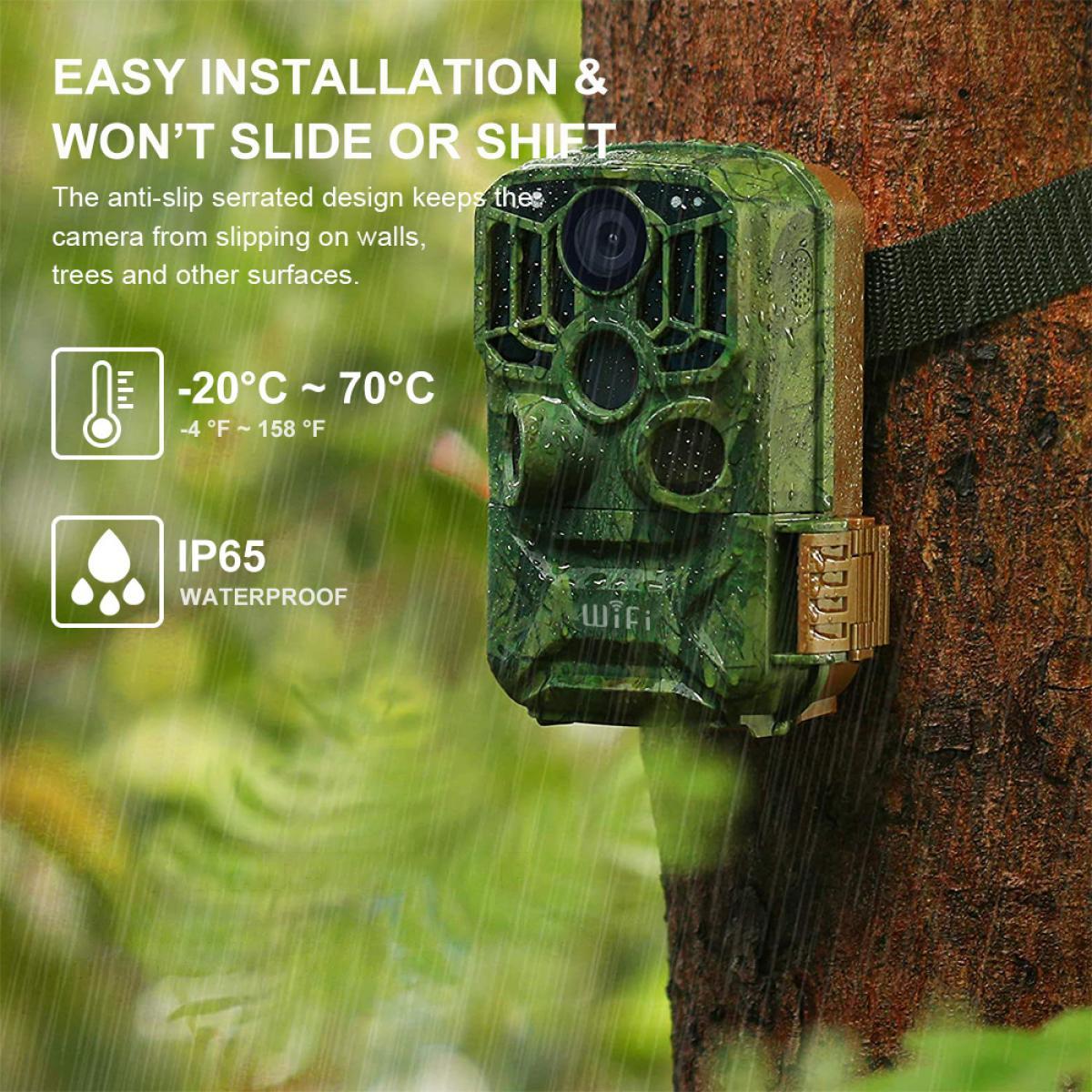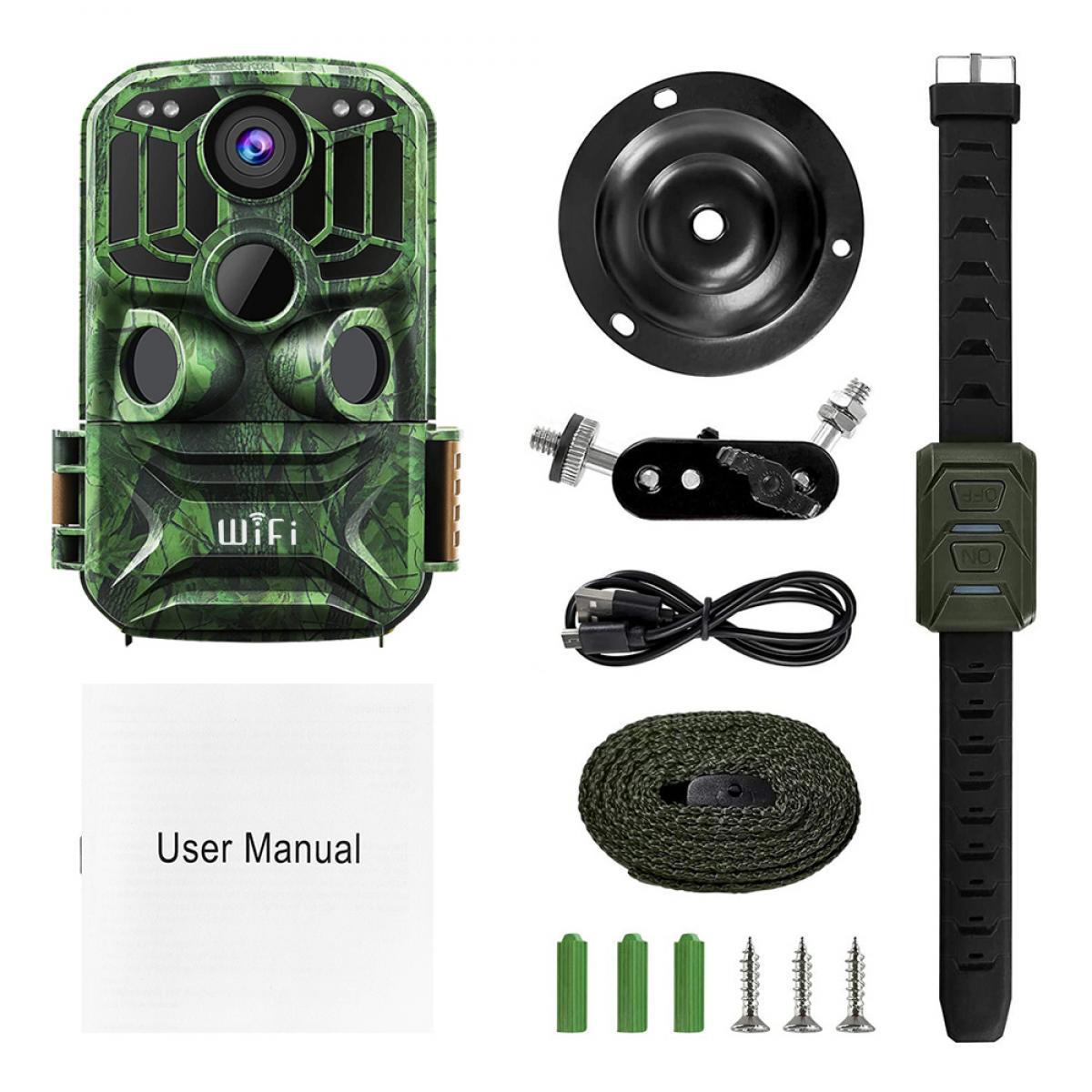 | | | | |
| --- | --- | --- | --- |
| | | | |
| | | | |
| | | | |
| Rating | 183 reviews. | 422 reviews. | 422 reviews. |
| Price | A$138.49 | A$260.49 | A$522.49 |
| Model | KF35.007 | KF35.007V2 | KF35.007V4 |
Sensitive enough to pick up movement through the woods at night
Works in daylight and night -- battery life is great, easy to set up -- You can either pop out the memory card and use it in a memory card reader for the computer, or you can plug in a mini-USB cord, and it will act like a thumb-drive to move the photos/videos to you computer, and then delete the photos.

One of the videos taken was of the same deer in the video going back the other way, but at night at a distance of 75 feet away -- in the video you could really only make out the reflection in their eyes, but it was good data to see them moving back the other way later that evening.

Initial impressions are great -- seems to work well in colder conditions -- picks up movement well at the 'medium' sensitivity setting - only one seeming 'false positive' that might have been from a fluttering leave or branch movement -- the rest are 'money' shots/clips.

The memory card needs to be formatted before use -- once you find the command in the menu, it takes .5 seconds to accomplish.

Will try to post additional photos as I gain more field experience with this thing, but so far, so good!
06/04/2021
Great camera easy to use and transfer photos
The motion sensing night vision camera came in a very sturdy box and was packaged very well. I just put it on my back porch to see how it worked. This is a picture I took with my cell phone of the photos I downloaded the the computer. The photo quality is excellent and me taking a photo of a screen sort of distorts it will try to upload them later directly from the computer. Transferring the photos from the device was easy. Just plugged in the USB cable that came with it and they transferred in seconds. The night vision worked exceptionally well too. I will get those uploaded later. Overall very satisfied with the product. It's a gift for my mother she has 43 acres and tons of animals and I think she will love to be able to see the photos of the deer and wildlife close up. She feeds them daily.
05/03/2020
Finally an affordable trail cam!
I use this to monitor our property for deer. I love the video ability and quality. In daylight, it is incredible. At night, the edges of the image are still pretty dark.
I have been getting a lot of videos apparently due to wind blowing leaves and branches, so it seems like there are quite a few false positives, but that is better than missing something.
The price is great, the image quality is very good.The lifetime seems to be pretty good so far. So maybe just have to replace the batteries once or twice per year.
I was happy to see a product that does the job for an affordable price. I was even more pleased to see it shoots video. Actually seeing which direction the animals are moving and how quickly, is a real advantage over still shots.
18/02/2022
Really impressed with the quality of this camera. Affordable and something to use indoor and outdoor
I couldn't get my photos to load for the review but this camera is really well-made for outdoor activity or for use indoor for content.

Love that it's easy to carry and to operate. The directions are simple enough to follow, and it's easy to keep it ready to go when you need it.

If you're looking for a great camera that is durable and made for motion and outdoor activity, this one is well worth your attention for sure.
11/01/2022
Great for watching wildlife
I bought this trail cam so i could see how much and what type of wildlife was getting into my garden currently because i thought i had it pretty blockaded from animals. This camera works great i could clearly see where they were getting in. It was easy to view the footage and hang back up. I was worried it would eat thru batteries but it has not so that is amazing. I will be using this going forward as a hunting trail cam so i can see if there are any big bucks traveling thru my property. This could be used to watch your house if you were worried about your someone on your property it can be easily hidden. Overall very happy with my purchase and will probably be buying more in the future.
14/12/2021
Great quality, especially for the price, and great battery life.
Trail cams are a new thing for me. I bought two SD card so I can use 1 as a Game Cam and 1 as a Security Cam. the camera I have been using for testing, the battery life seems all the better. The cameras are very easy to setup and the small color display is great for checking the camera angles. The cameras are also easy to mount.
01/12/2021
Exactly what we needed!
So far it is EXACTLY what I needed and didn't break the bank. Easy to use once you read all the instructions. Takes a mini-SD card so be aware you will need to buy a SD adapter to put the SD card and view on your computer. Which I highly recommend. Pics can be viewed directly on trail cam also but the screen is small to see the great details of the animals. Takes great night time black and white photos and videos, and great daytime color pictures and videos. Can be adjusted to take either pics or video or both, and settings changed to take more or less photos/ videos to save batteries or SD card space as needed. We are NOT HUNTERS. We bought this as we are trying to catch a feral cat living in a neighborhood park to get her spayed. We have been putting the camera in different locations with food and water to see where she hangs out. Watching the other animals in the park come and look into the camera (skunks, possums) has been great entertainment, even if we haven't caught our elusive female stray yet. This works very well.
15/11/2021
Quality camera, easy to set and use and virtually invisible
We ordered this camera following some property damage that was occurring to the kids play set. My husband was obsessed with figuring what animal was responsible. He installed it and easily camouflaged it as despite this cancer being good sized as it is designed to be invisible. It is also very easy to set up and use. Unfortunately we never figured out what was responsible as he sprayed and did some other things to prevent any more damage, but we did get a look at some of the images and they are impressive. Even in the dark and the rain, the images this camera takes are very clear. It is battery powered. We are constantly having little issues where we have to deal with critters, so I can se us using this a lot in the future.
02/11/2021
Nice, capable trail camera
What I like about these cameras is the nighttime quality and the fact that the timer actually works. So many of the other cameras have faulty timers which record all day despite being to record only at certain preset hours.

While these cameras take 8 AA batteries, they can run on just four which is nice for pulling batteries to recharge without having a camera "down."
06/09/2021
New to it
Just got it. Getting it set up. Looks like it works so far! We shall see!
30/03/2021
There are no faqs for this product.