1080P 24MP Trail Camera 0.5s Trigger Speed 3 PIR HD Camera with Infrared Night Vision
&FREE Shipping to Australia
Brand:

K&F Concept

Buy K&F Concept 1080p 24mp trail camera 0.5s trigger speed 3 pir hd camera with infrared night vision online, A$94.69 free shipping to Australia.

KF35.001

SKU:

KF35.001

94.69

https://au.kentfaith.com/KF35.001_kf-hc-801a-16mp-0.5-seconds-trigger-3-pir-hd-outdoor-waterproof-hunting-infrared-night-vision-camera
Features
* 【High Resolution Image & Video】With high-performance chip, this trail camera captures up to 24MP sharp and vibrant images and HD videos with super-clear sound in vivid colors by day and black & white shots by night. The 120-degree camera lens offers wide visual angle, helping you to keep an eye on a broader view of the wildlife world.
* 【IP65 Waterproof & Sturdy Housing】With IP65 waterproof, dust-proof, drop-proof plastic housing, our hunting scouting cam is robust enough to withstand the rugged working surroundings like desert or rainforest with temperature from -20-70℃, which is an indispensable guarantee for long-last service life.
* 【Fast Trigger Speed & Long Working Time】Our trail camera features an impressive trigger speed of 0.5 second, which allows it to record every exciting moment of the detecting places. Besides, the camera has an incredible-long standby time of up to 6 months when powered by 8 AA batteries and even longer when connecting to the solar pane(Not included).
* 【High-sensitive PIR sensors】The hunting camera can capture every breathtaking moment within up to 120 degree detection range and 65ft/20meters detection distance. The 36 pcs infrared LEDs invisible-light technology allow you to record incredible videos and photos, avoiding disturbing or spooking your hunting target.
* 【Easy Operation & Mounting】The trail camera is easy to setup and operate. It will be ready for use simply by inserting 4 or 8 batteries and a Micro SD card(32G at most). And then you can set your personal demand on the user-friendly menu. Finally, complete the setup with a fixing belt or a tripod mount. Besides, you can review photos and videos directly on the machine screen or you can take down the Micro SD card and read it at your home.
Frequently Bought Together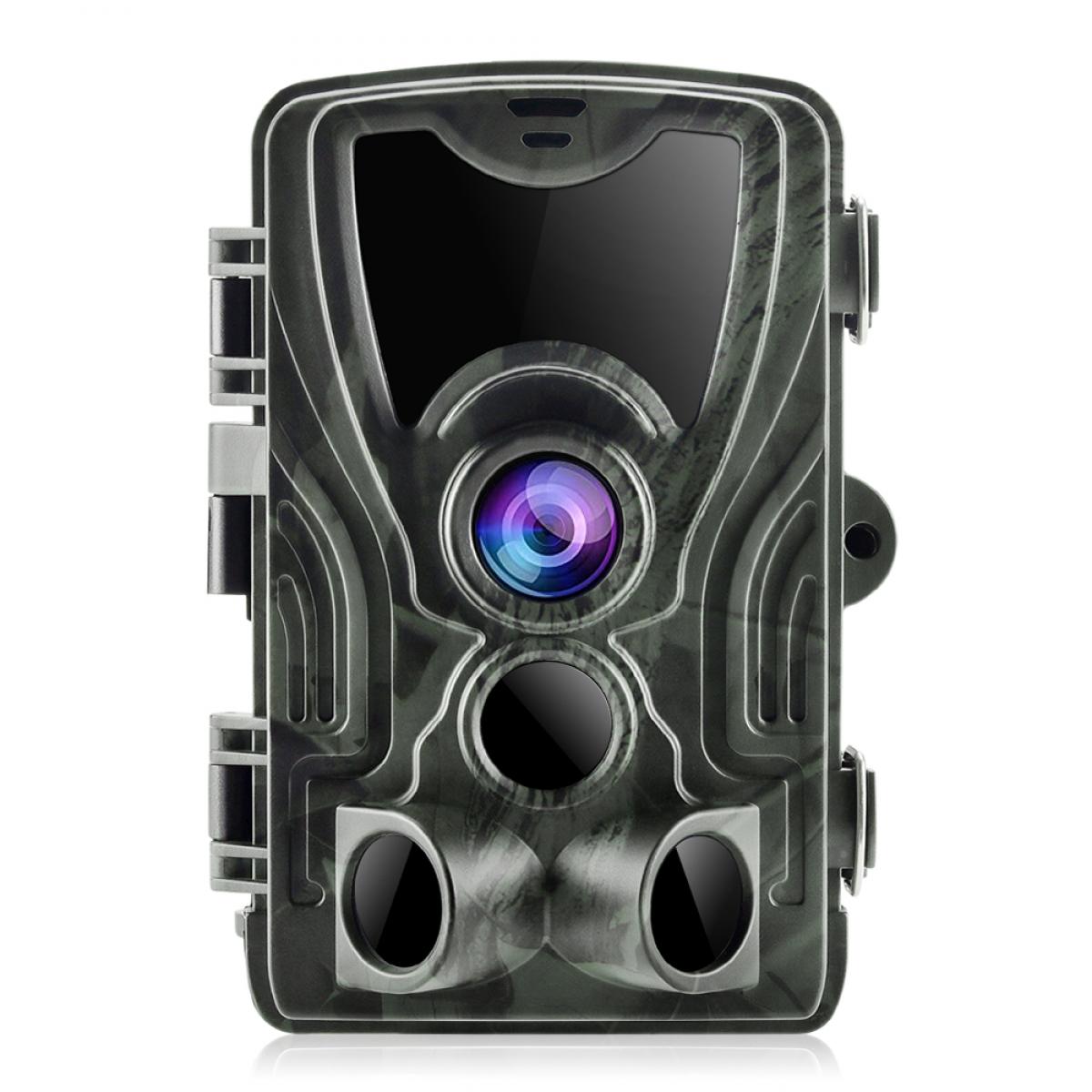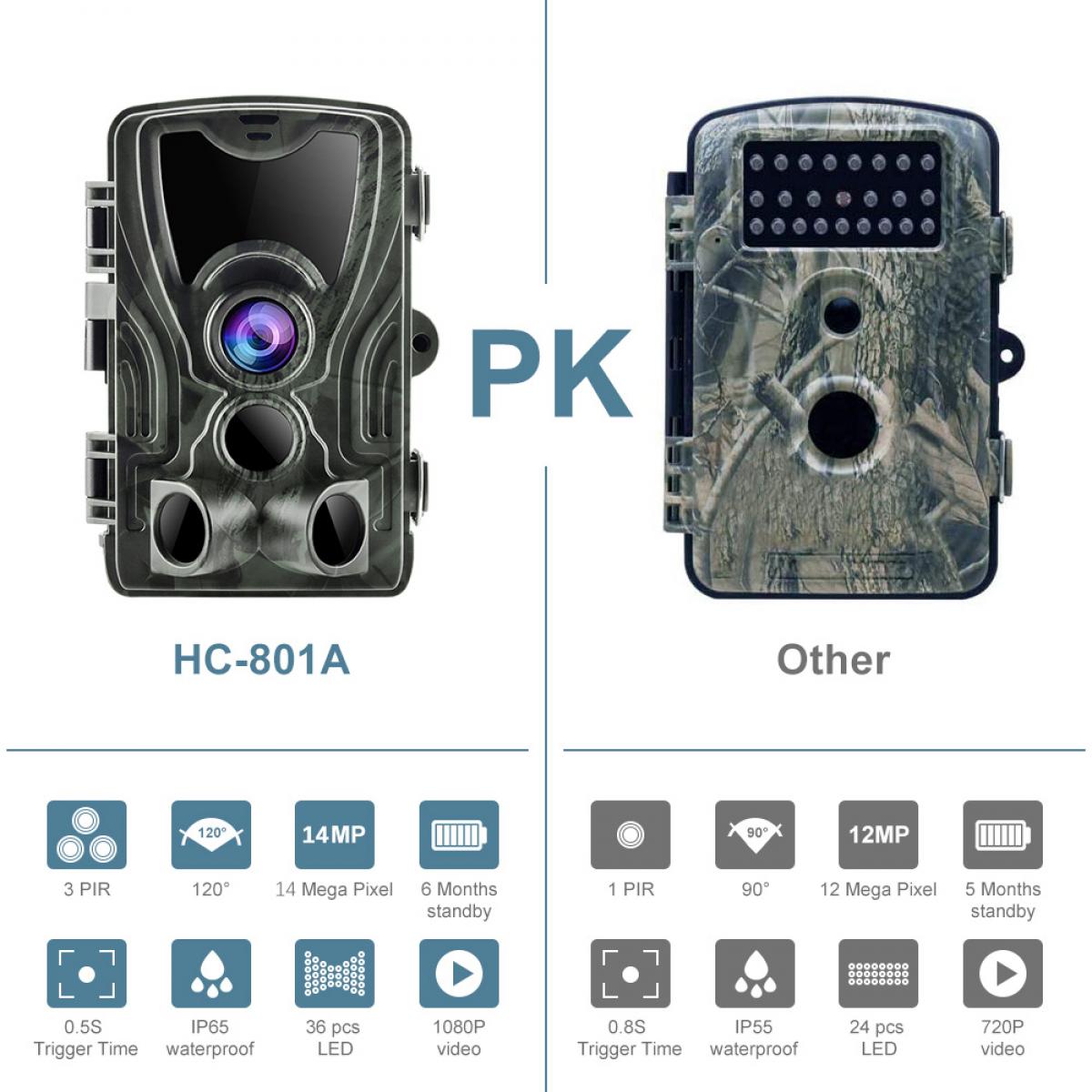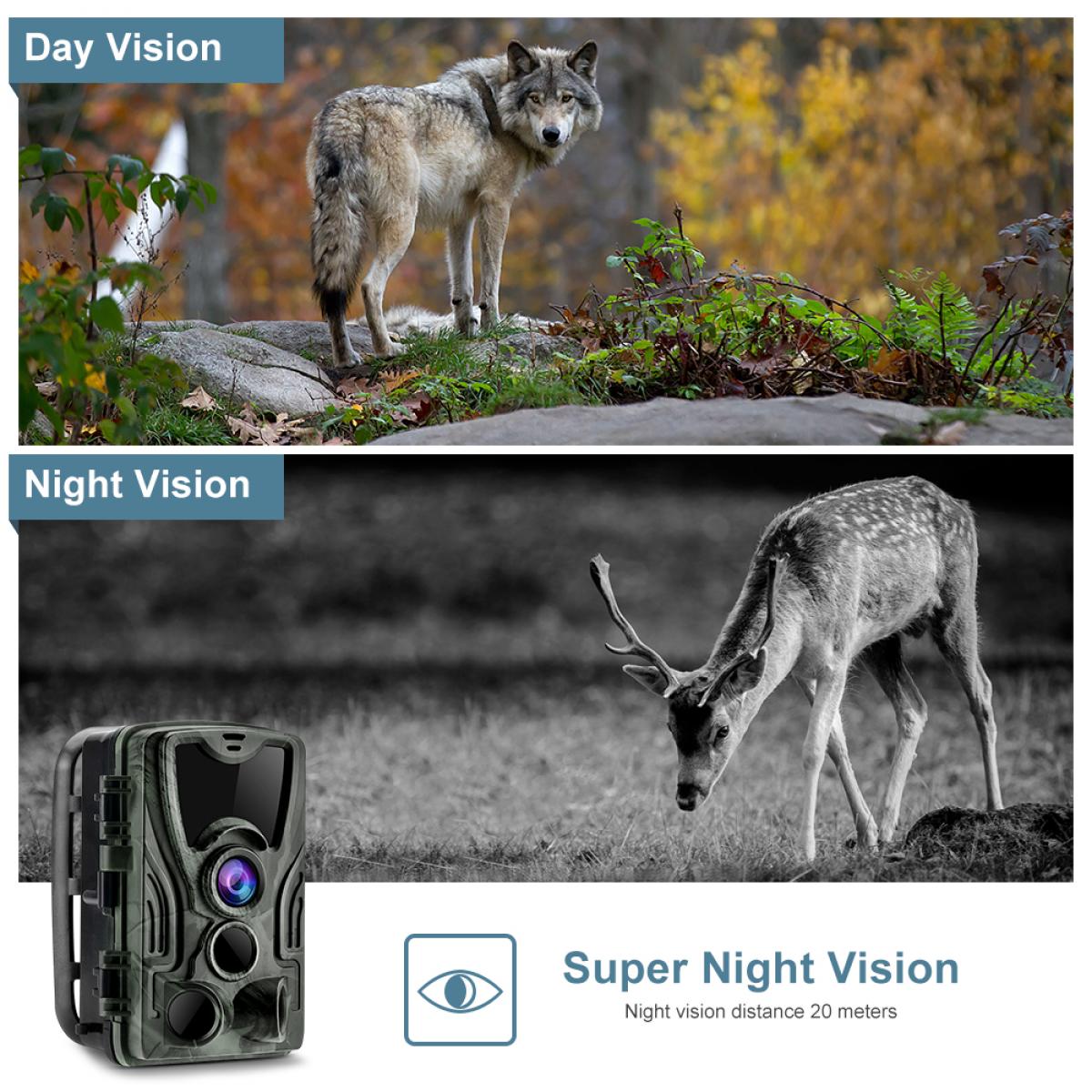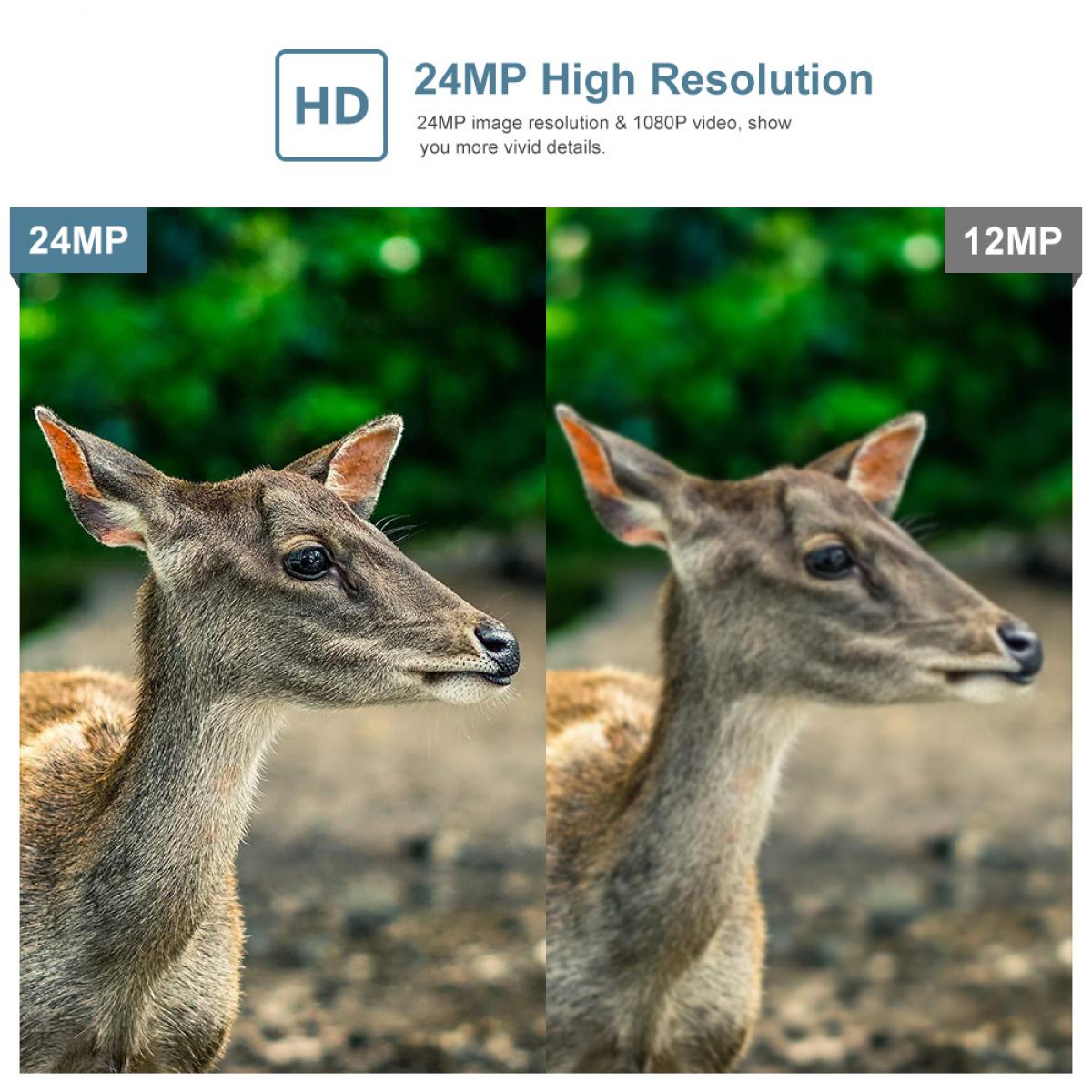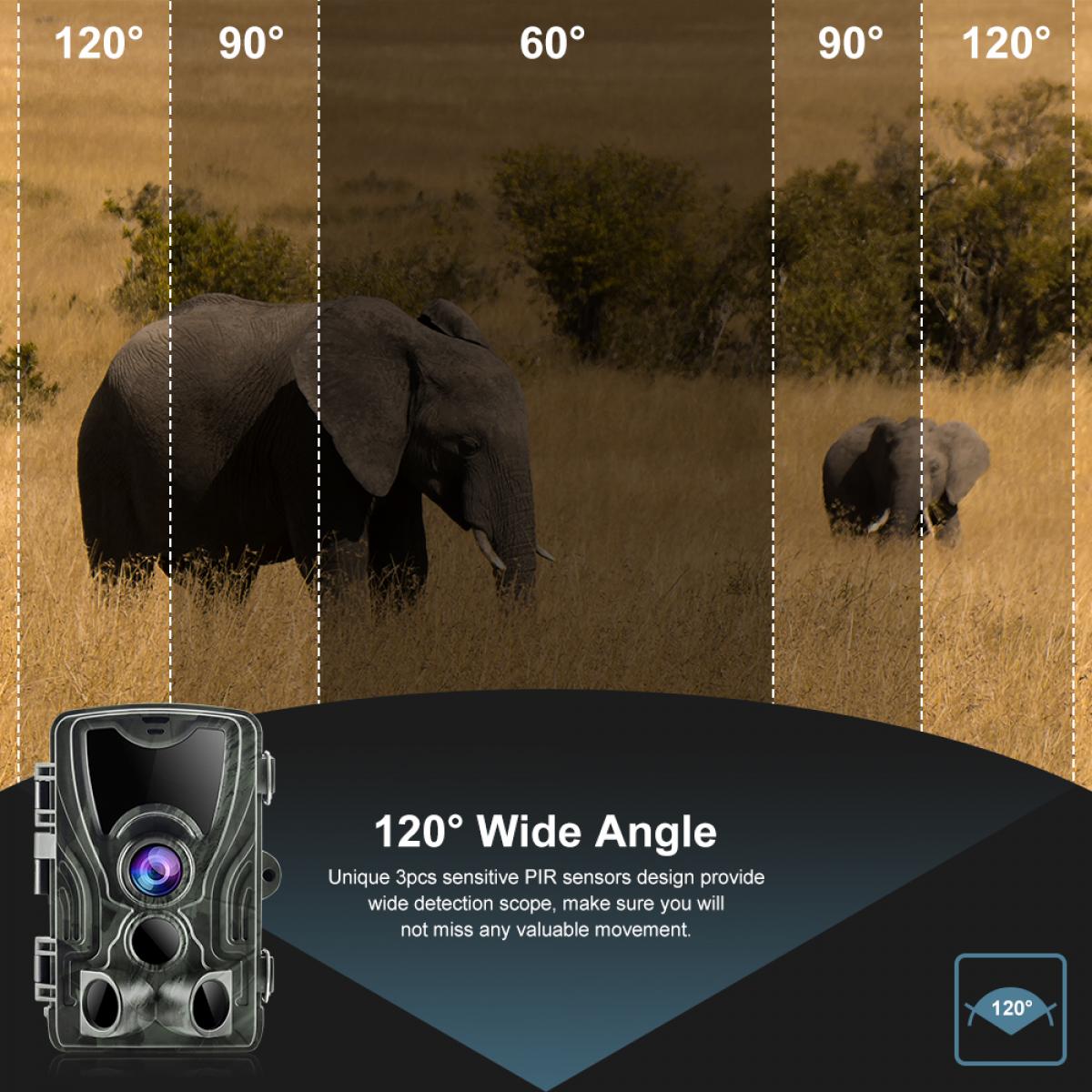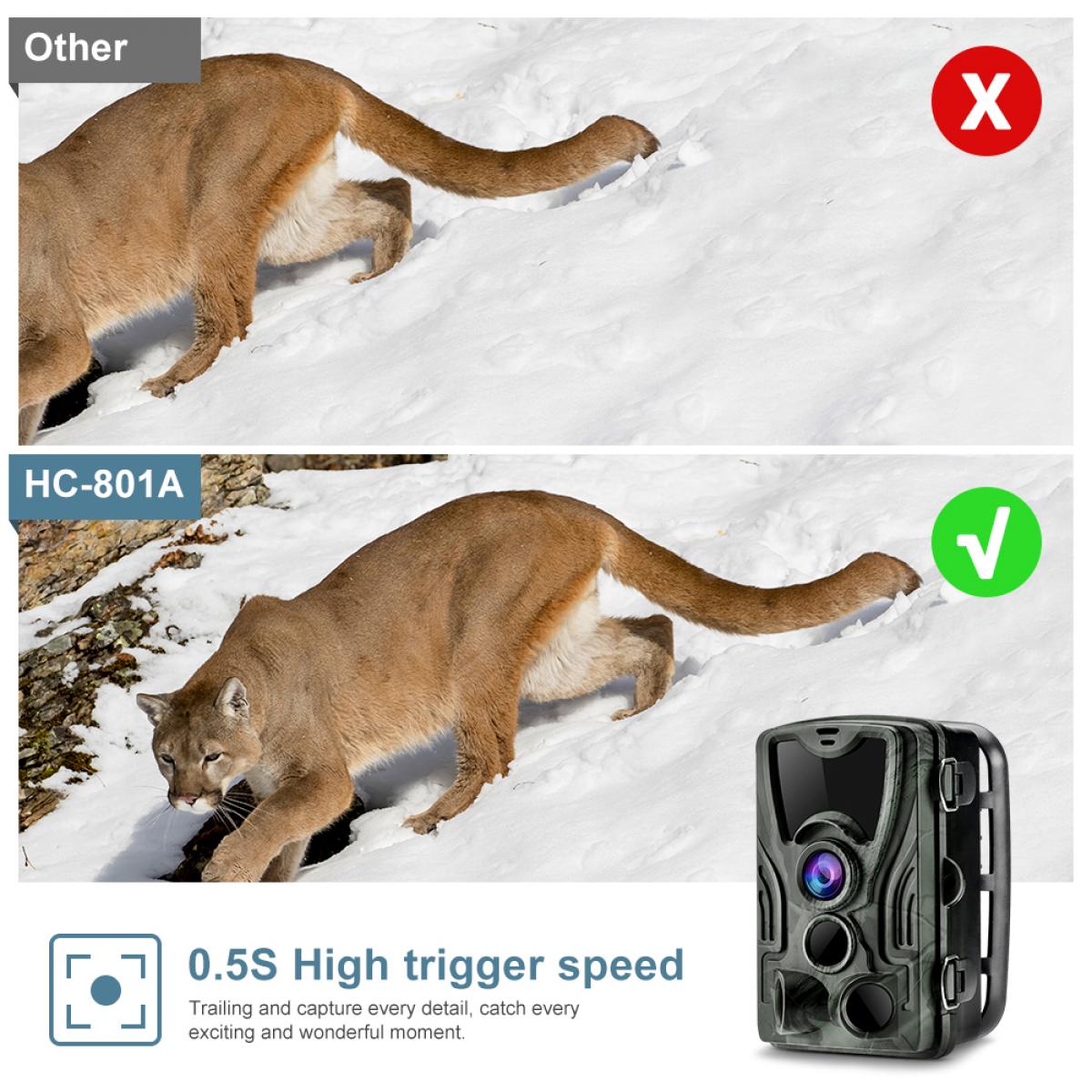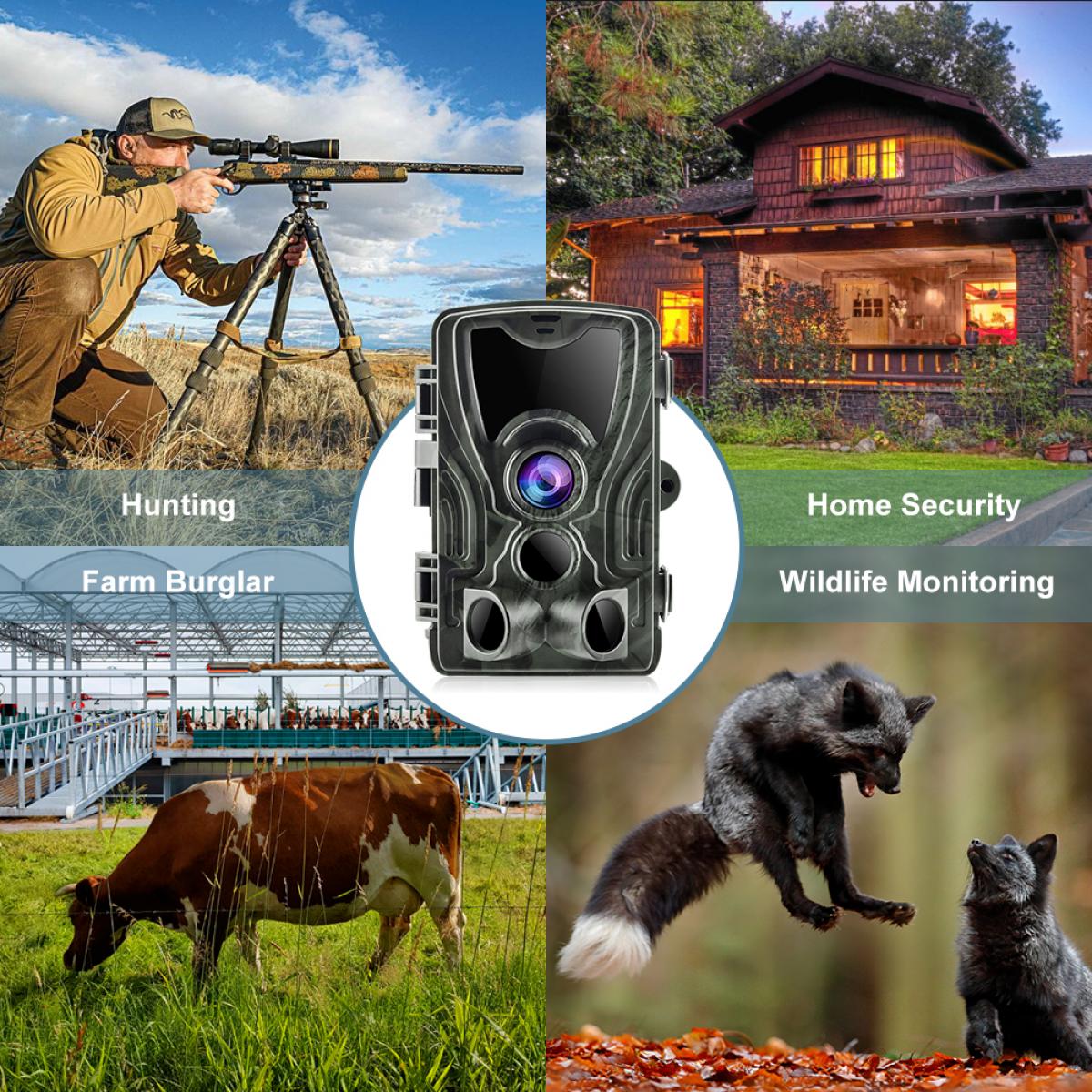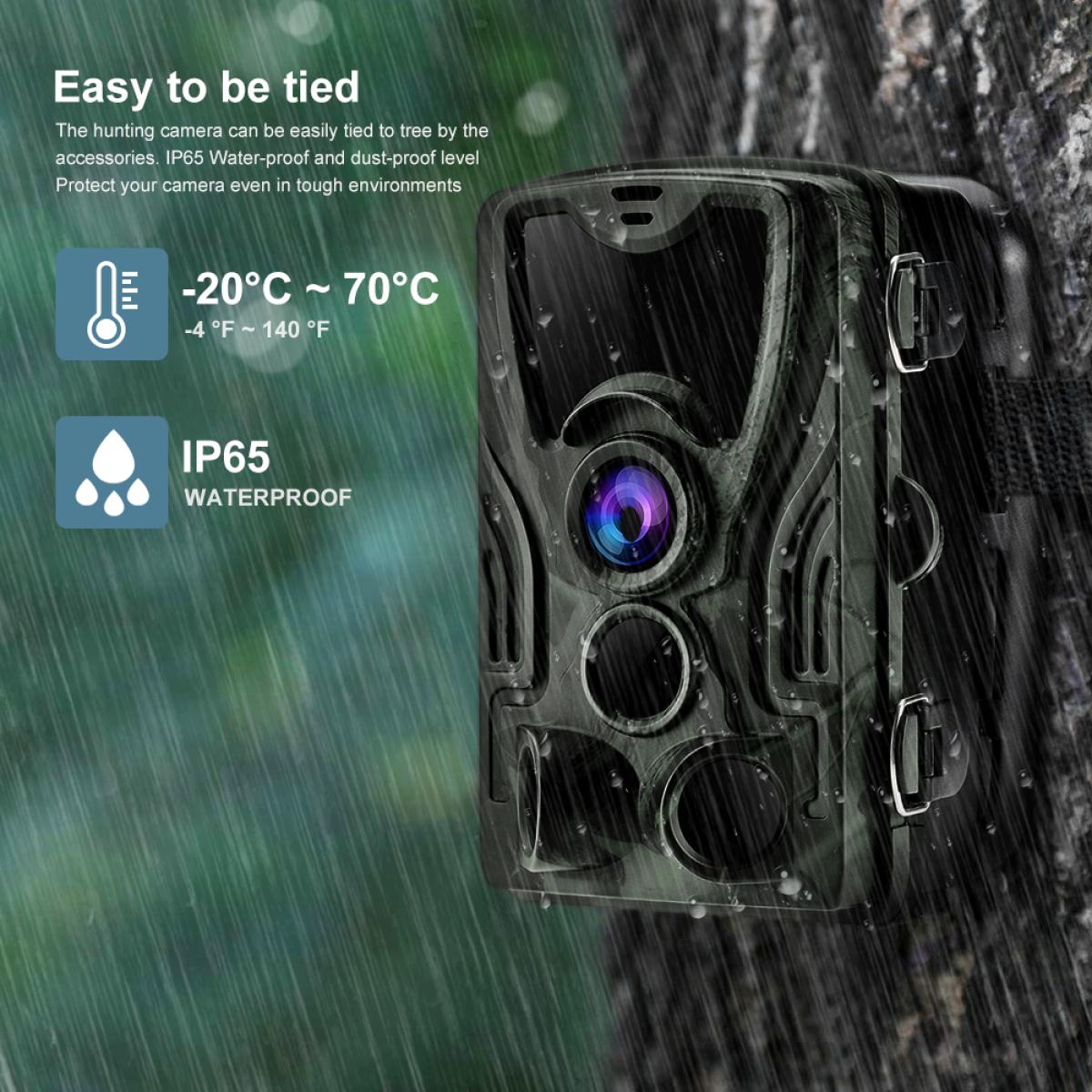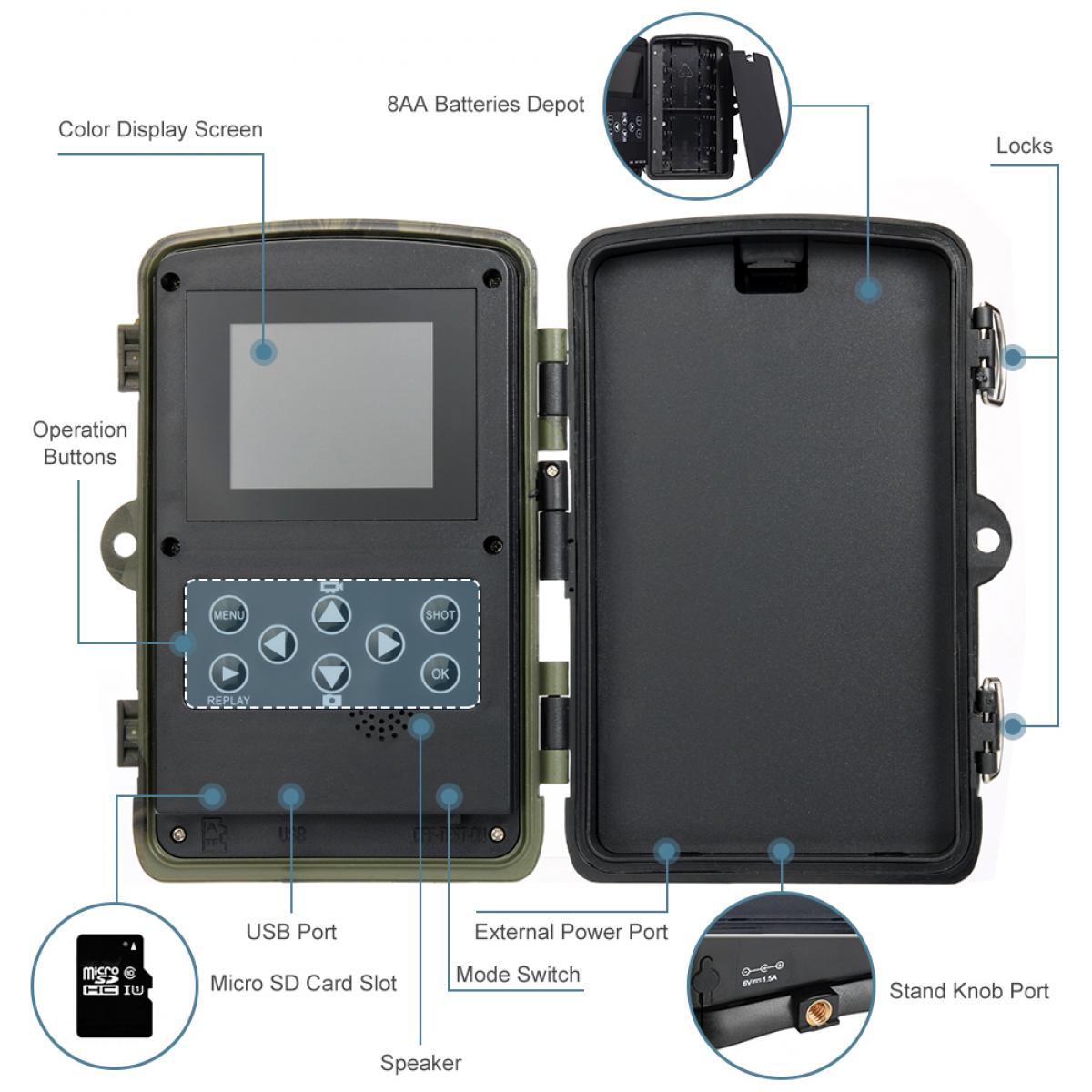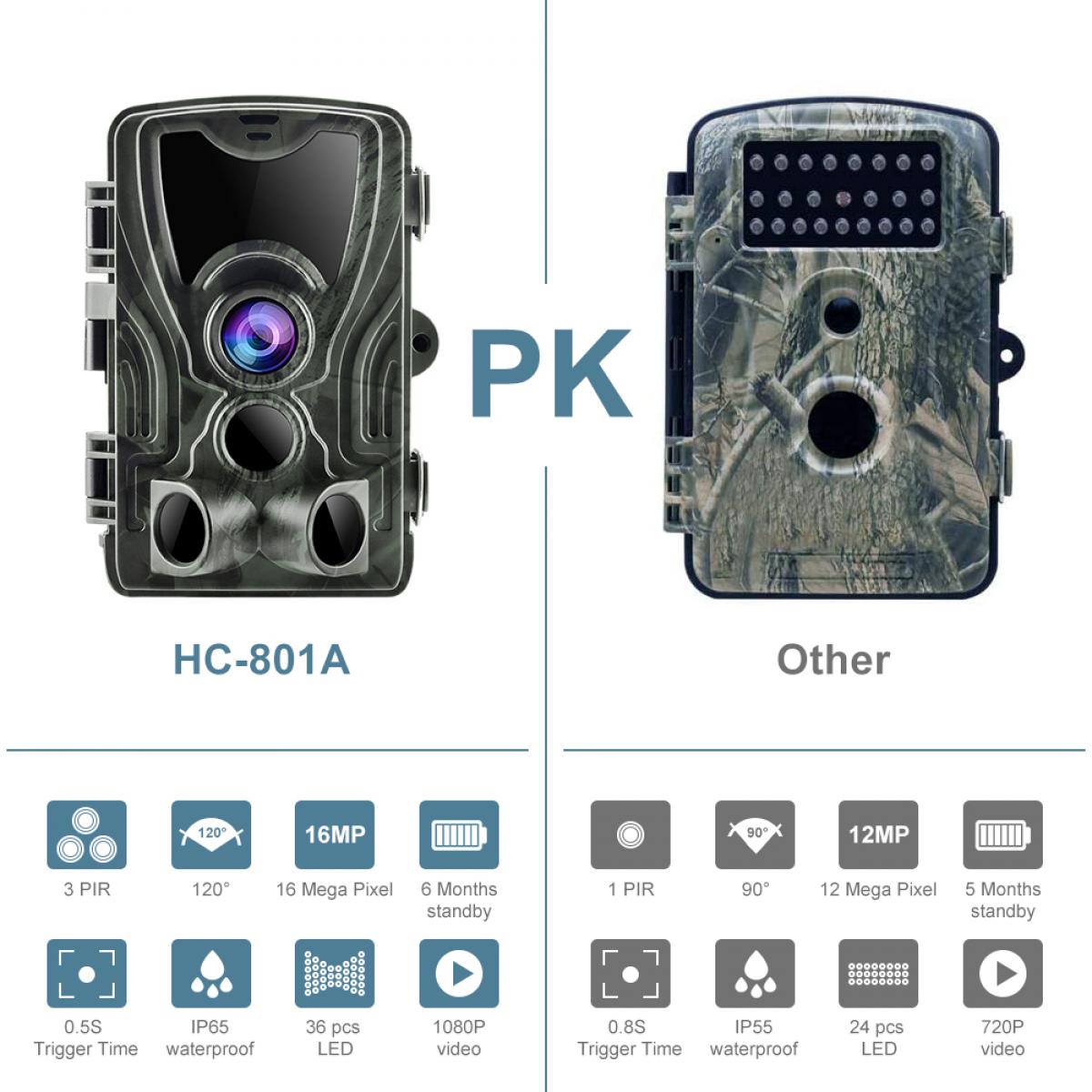 Nice home security camera
Very nice product. One of my favorite features is the ability to set the motion detection to certain time of the day. You can set it at night time only or certain days of the week. Also, you can set your device to share with other family members as well. Just use the QR code to share your device to other family members. Pretty convenient.
For the storage, default is the microSD card (not included in the box). I used a 128GB microSD for this camera, which will have plenty of room to store the video clips.
Overall, I am very happy with the purchase.
30/10/2021
Best cam ever
We got his and hers cameras. One for his bee yard and one for her in the woods. First night we got a collared wolf on night vision, and lots of deer pics and videos in another location. I love the quality of the pics, video and sound. Doesn't use up much batteries but I suggest a recharger to keep your costs down.
17/06/2020
Love this HC-801A trail camera
I had never heard of a trail camera, but as soon as I did, few months ago, I wanted one, right away. I got this HC-801A trail camera. I knew I would love seeing the critters that visit my yard, day and night. We never would've known that we had coyotes visit at night. It sets up fairly easily but I still haven't really figured out how to see the pics and videos on the camera, so I just watch them on the computer (with included cord) and can click right thru each one quickly. I set it up for pics and videos and so there are about 10 still pics and then a video clip and so on. It takes 8 AA batteries but says it will work on 4, but I stick with 8. We have rechargeables which are great. It seems to be able to record a few days before recharging batteries. It also has a plug for 6V 1.5A power plug (not included), but out in my yard, I don't have power. You push the 3 position switch from off to the right, wait about 5 seconds and then push to third position and a light on front blinks, then it starts recording. It has a tight seal so it can stay out in the rain and be fine. There are no visible lights to alert that it's recording so nothing is scared away by it. This would also be a great security camera except if used continuously, you would want to get a power cord. Of course, it wouldn't alert you of any problems, but if there was one, it would capture it. It records alot of clips and then I guess would record over old clips when it runs out of space. We bought a 64 GB card. It also has a tripod hole to be able to mount it. So buy one and have fun too.
01/08/2020
cost-effective
This is FABULOUS! Love having a monitor just for this instead of using my phone. I also love that it's not connected to wifi because the picture is crystal clear and I can see my child's respirations instead of a very pixilated view. Also setting up the camera was MUCH easier It came already paired with the monitor so all we did was plug in the camera. Well worth the money!
27/09/2021
so far so good
So far it works as advertised. We bought this monitor, because our daughter damaged our infant optics Pro. Picture quality is just as good, if not better than, the infant optics, however there are to many steps to using the buttons. Example if you wanna zoom in you have to open the menus first, or if you wanna pan you have to hit the pan butting first than the arrows. Just some getting used to. Other than that great monitor.
17/09/2021
These images belong to K&F Concept end users.