10" Ring Light 3-Light Mode 11-Level Brightness Dimmable LED Ring light with Remote Control Designed for Streaming, Makeup, Selfie Photography
&FREE Shipping to Australia
Buy K&F Concept 10" ring light 3-light mode 11-level brightness dimmable led ring light with remote control designed for streaming, makeup, selfie photography online, A$74.99 free shipping to Australia.

KF34.014V1

SKU:

KF34.014V1

74.99

https://au.kentfaith.com/KF34.014V1_kf-concept-10"-ring-light-3-light-mode-11-level-brightness-dimmable-led-ring-light-with-remote-control-designed-for-streaming-makeup-selfie-photography
Features
* 【Dimmable Ring Light】3 colors lighting mode: white, warm yellow, and warm white. Each lighting mode has 11 adjustable brightness to choose from, meet all your needs in different circumstances, for Youtube video,make up,beauty salon, Facebook live beauty videos,video chat,live streaming,product display,etc.
* 【Multi-Functions】Hose design allows the ring light to be adjusted to the desired direction and angle. 2-in-1 design combines the phone holder and microphone clip together,it is professional for creating live videos/recording with smartphone. Also suitable perfectly used for makeup, live, selfie, video, youtube.
* 【Universal Phone Holder】Compatible with almost ALL smartphones with or without a case, suitable for iPhone X/7 Plus, 7, 8, 8 Plus, X, 6, 6s, 5, 5s, 4, 4s/Samsung Note 8, S8/S9/LG/HTC.360 degree rotatable, adjustable viewing whether it may be horizontal.
* 【USB Powered】Works with most devices that support USB port, like laptop, PC, power bank, USB charger, AC adapter, and etc. Easy control on cord to power on/off or switch to the lighting mode you prefer.
Shipping
&FREE Shipping to Australia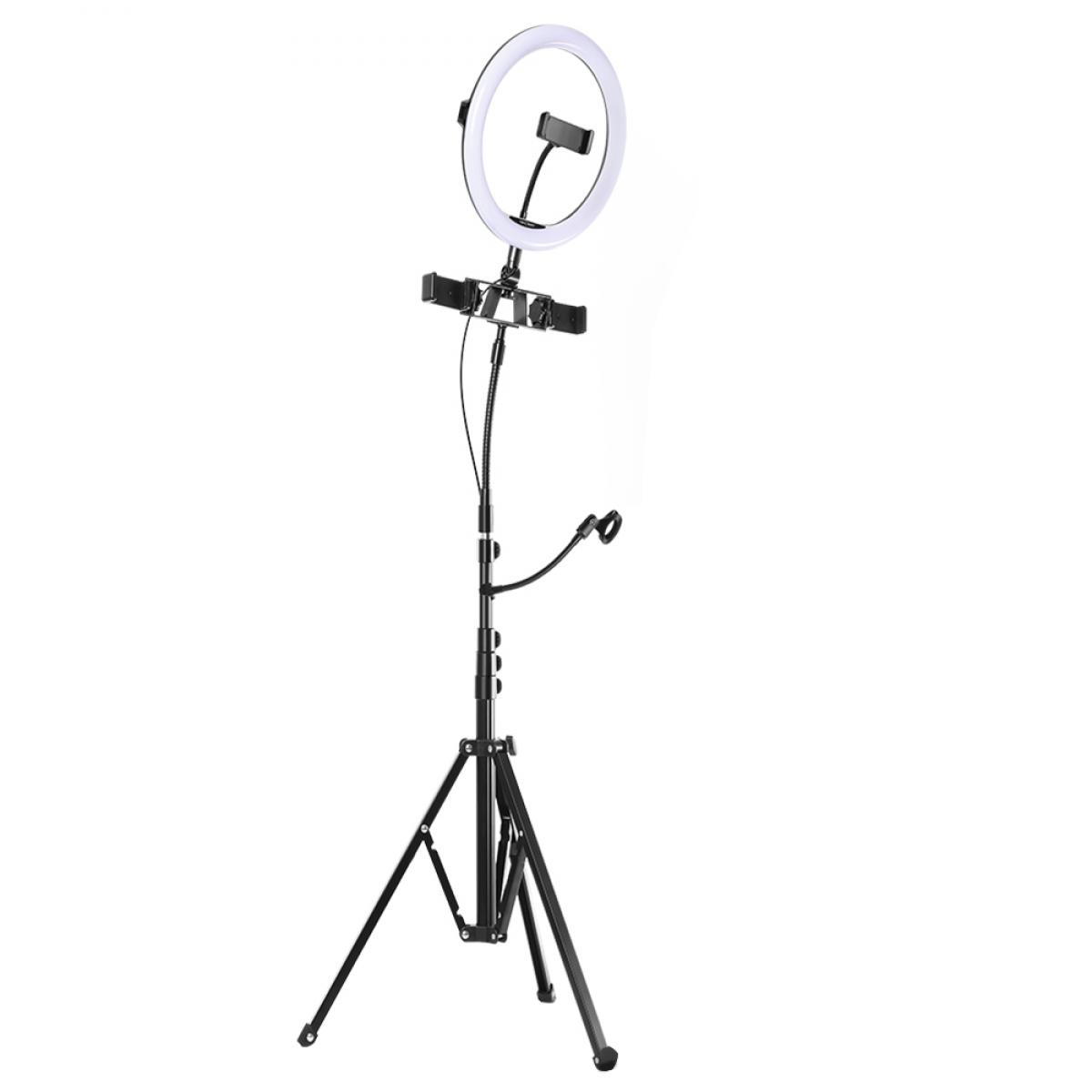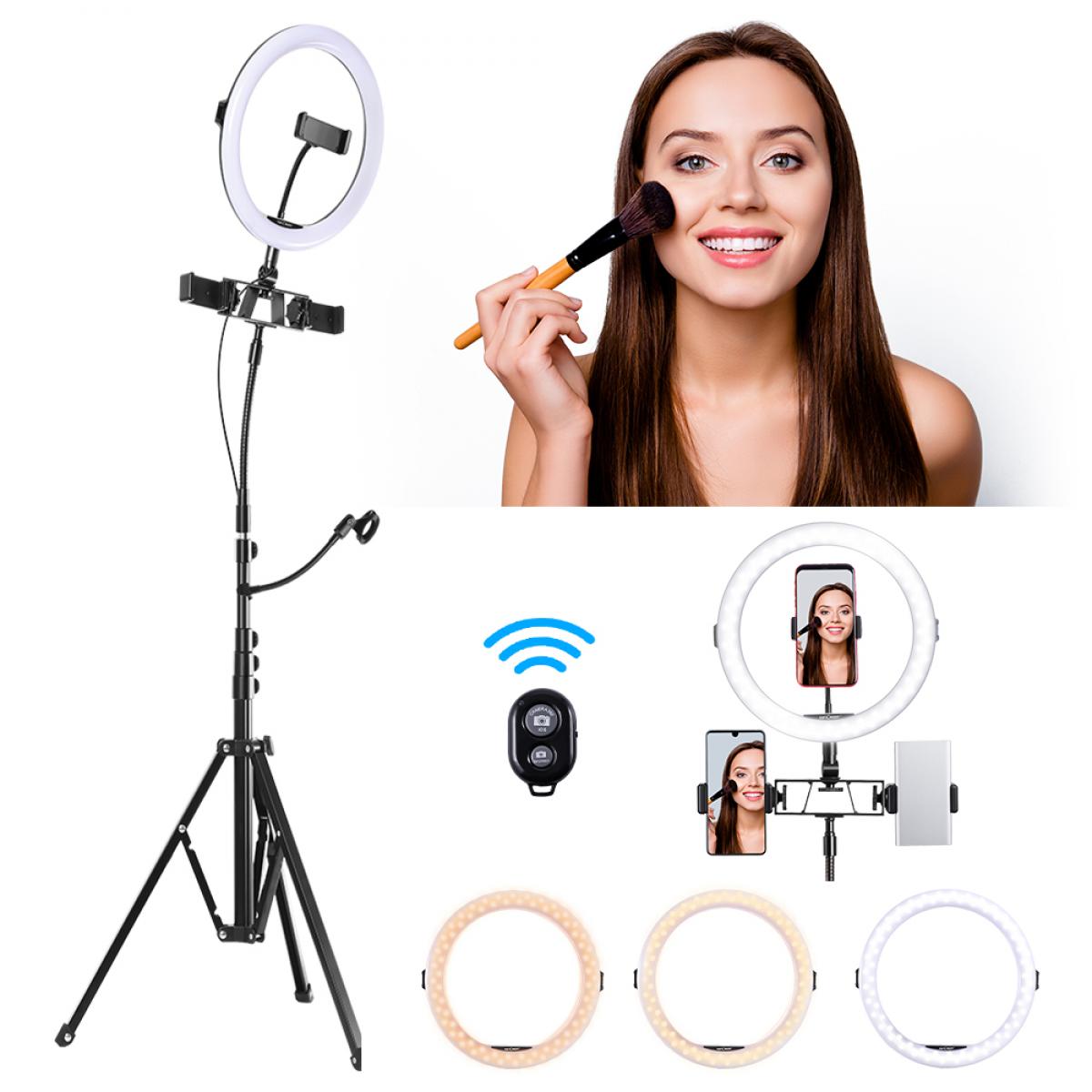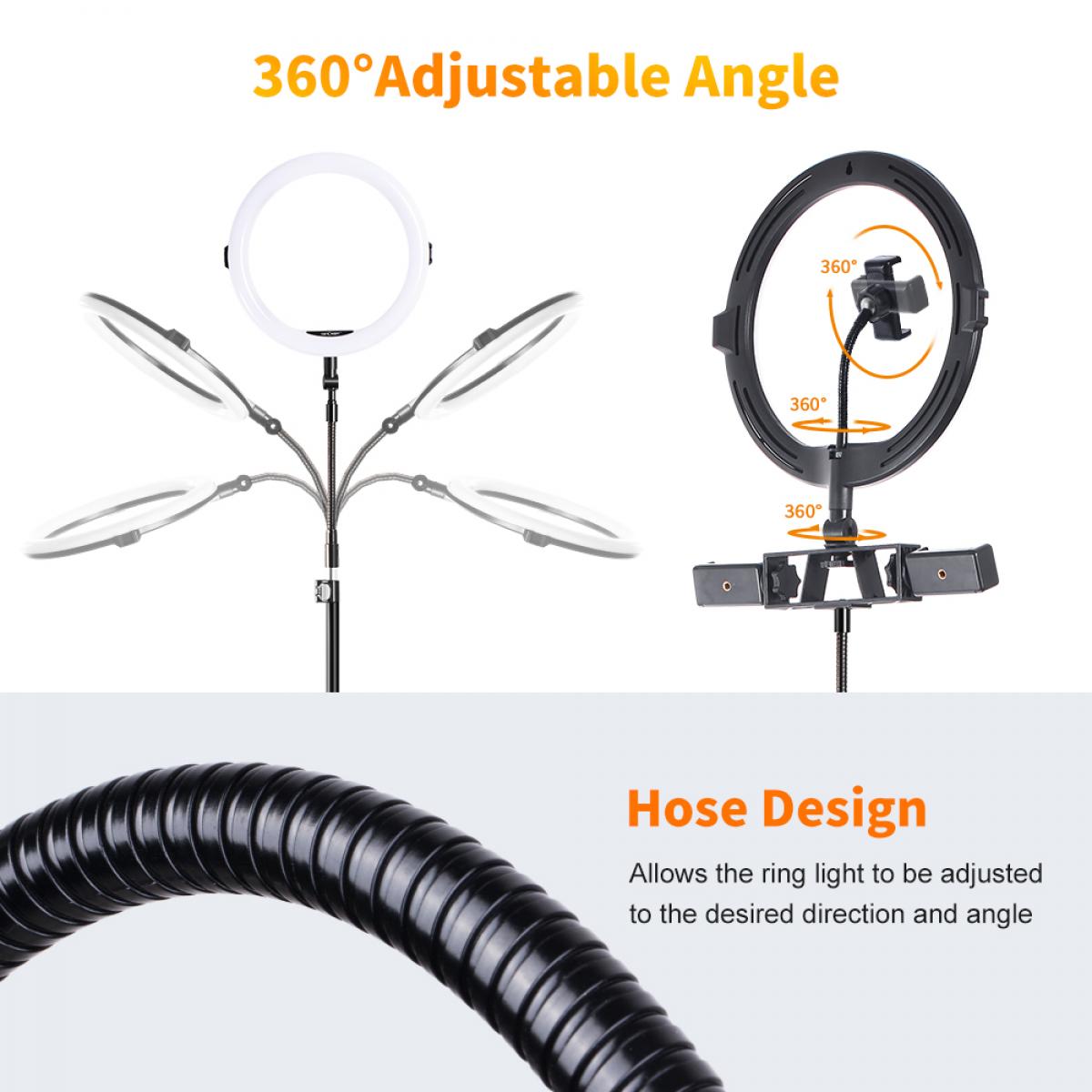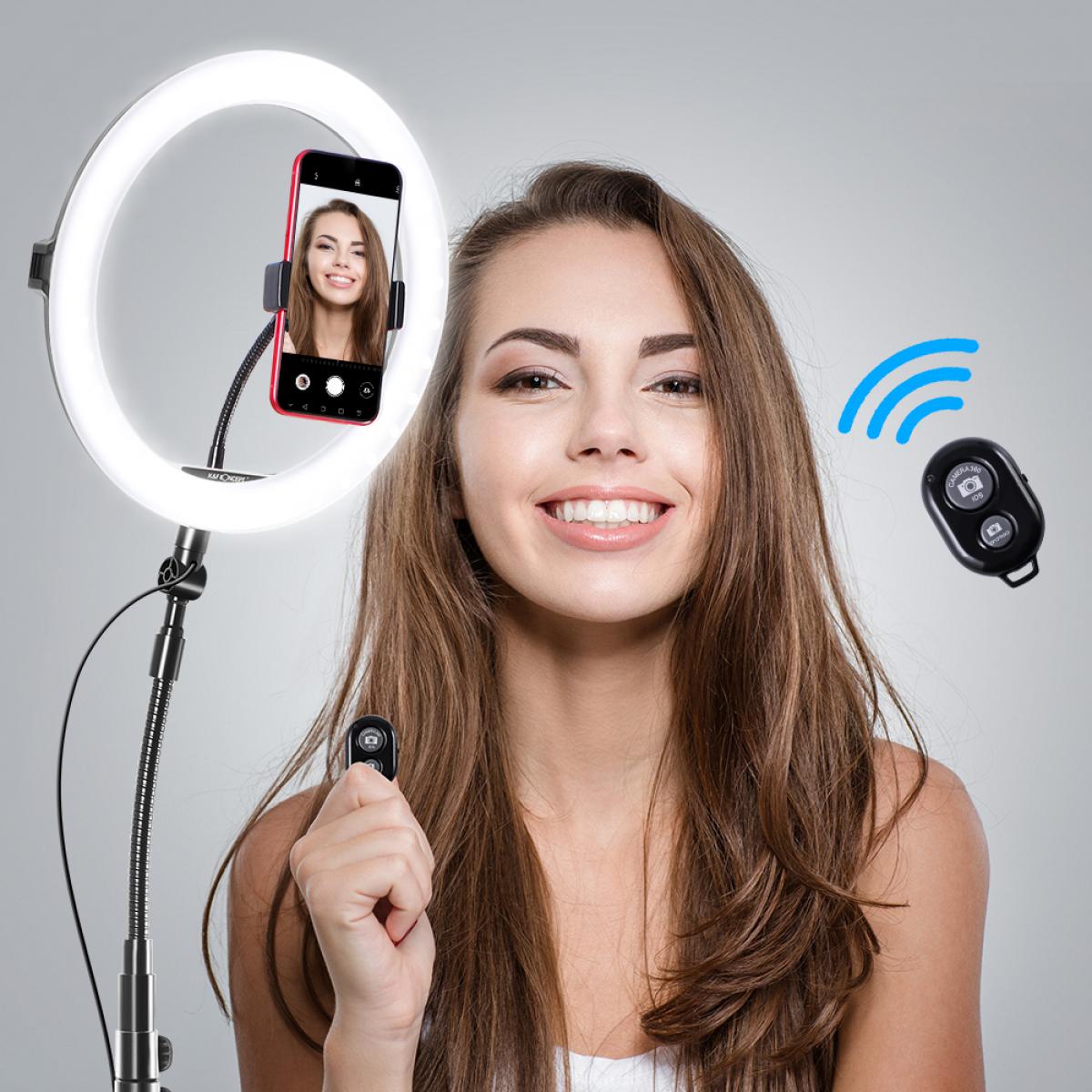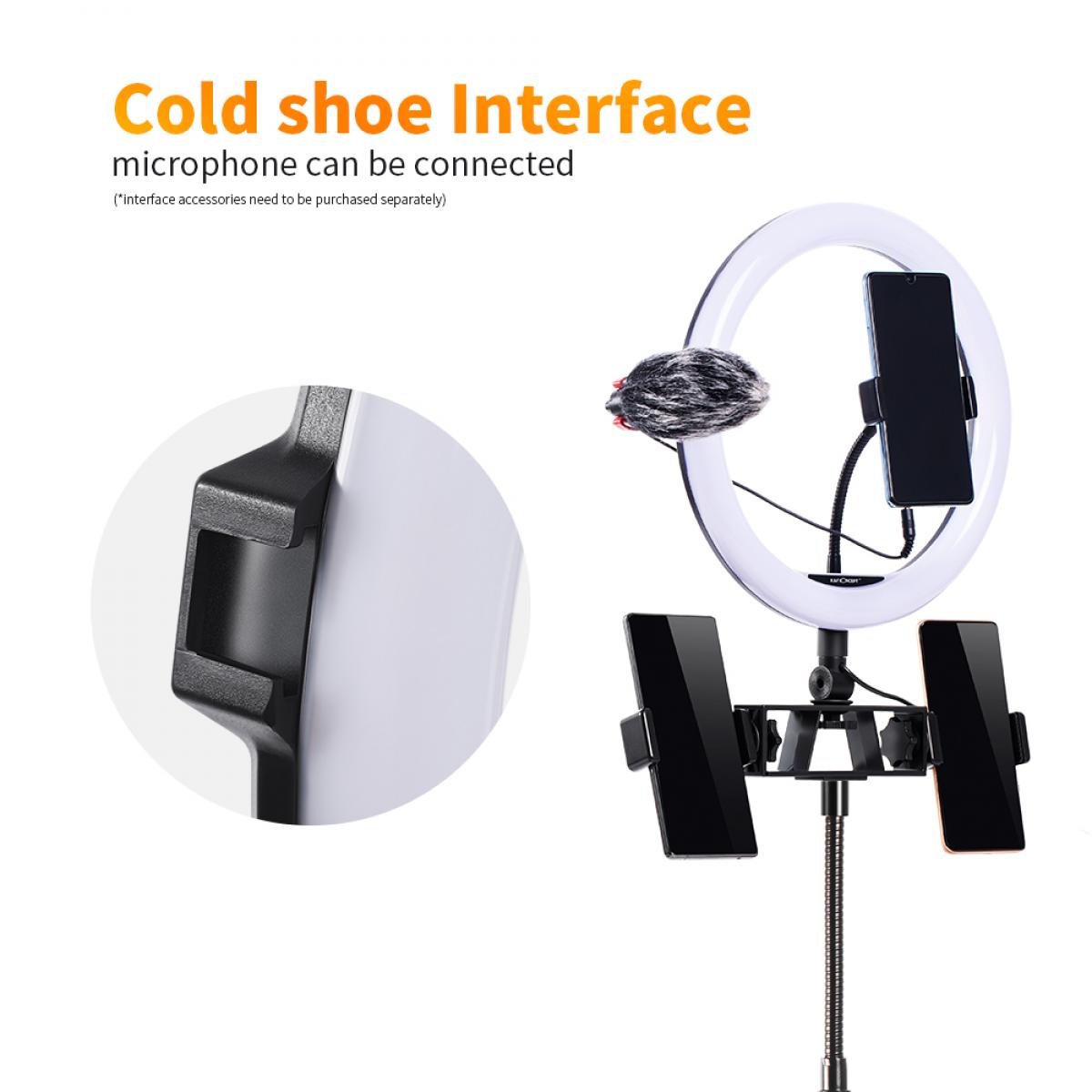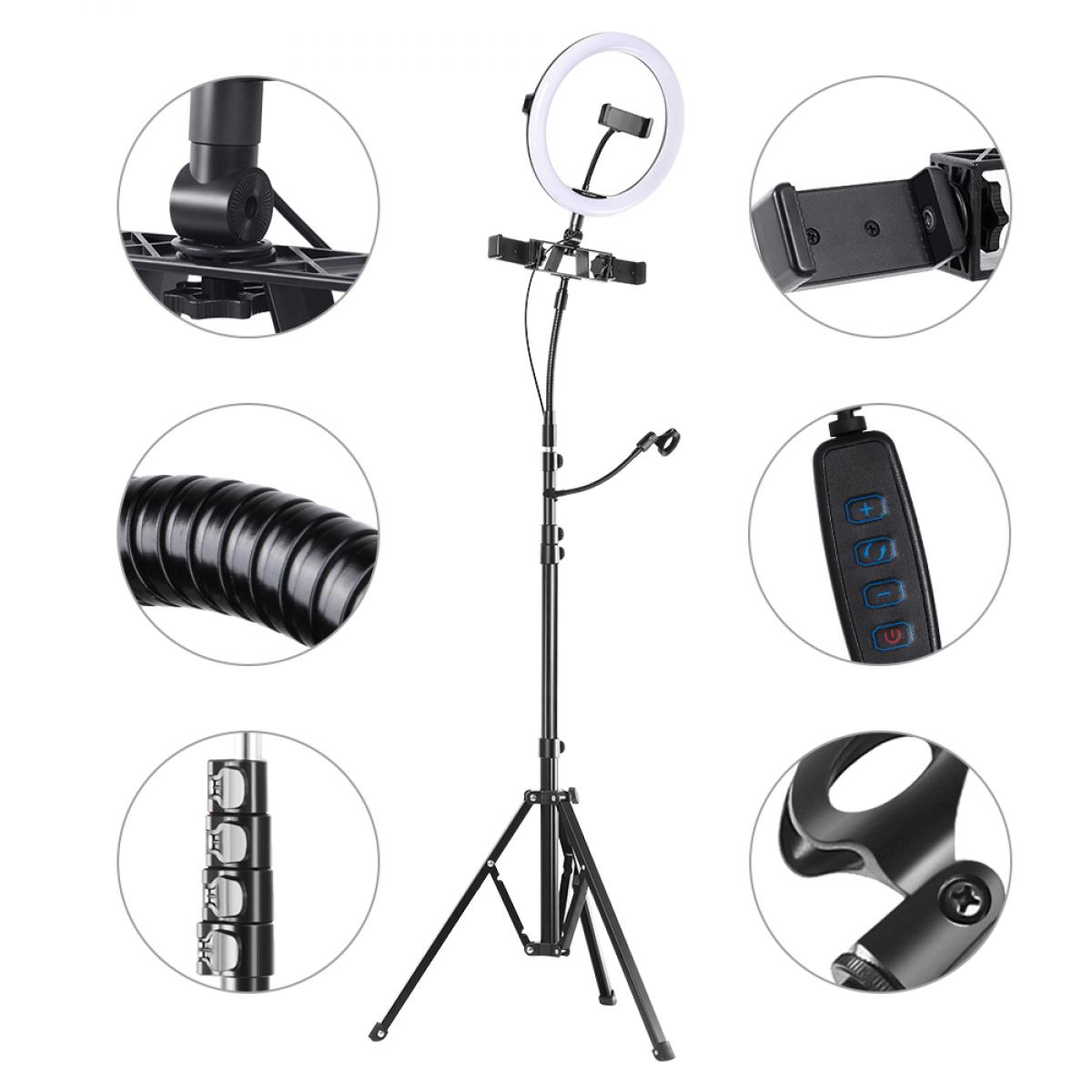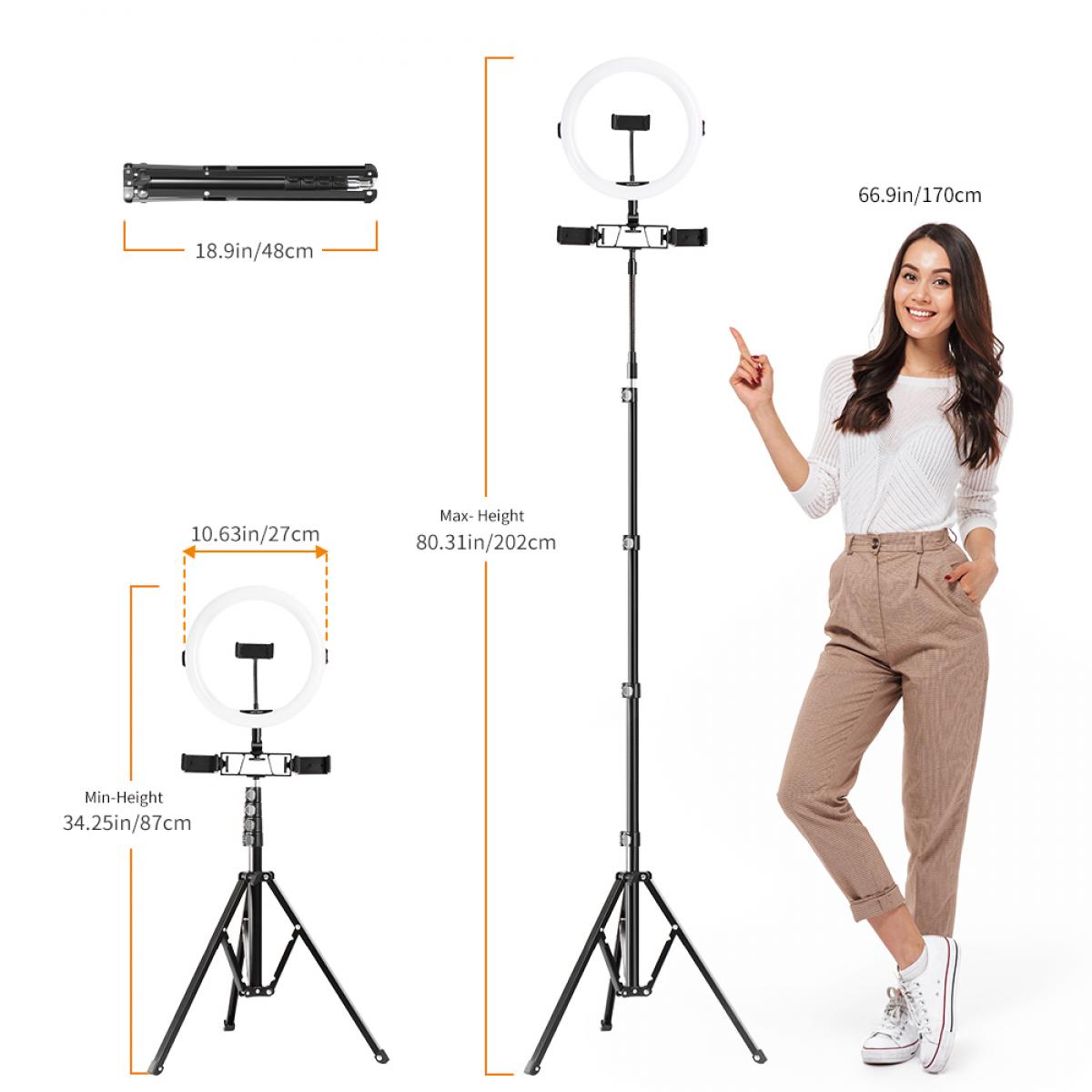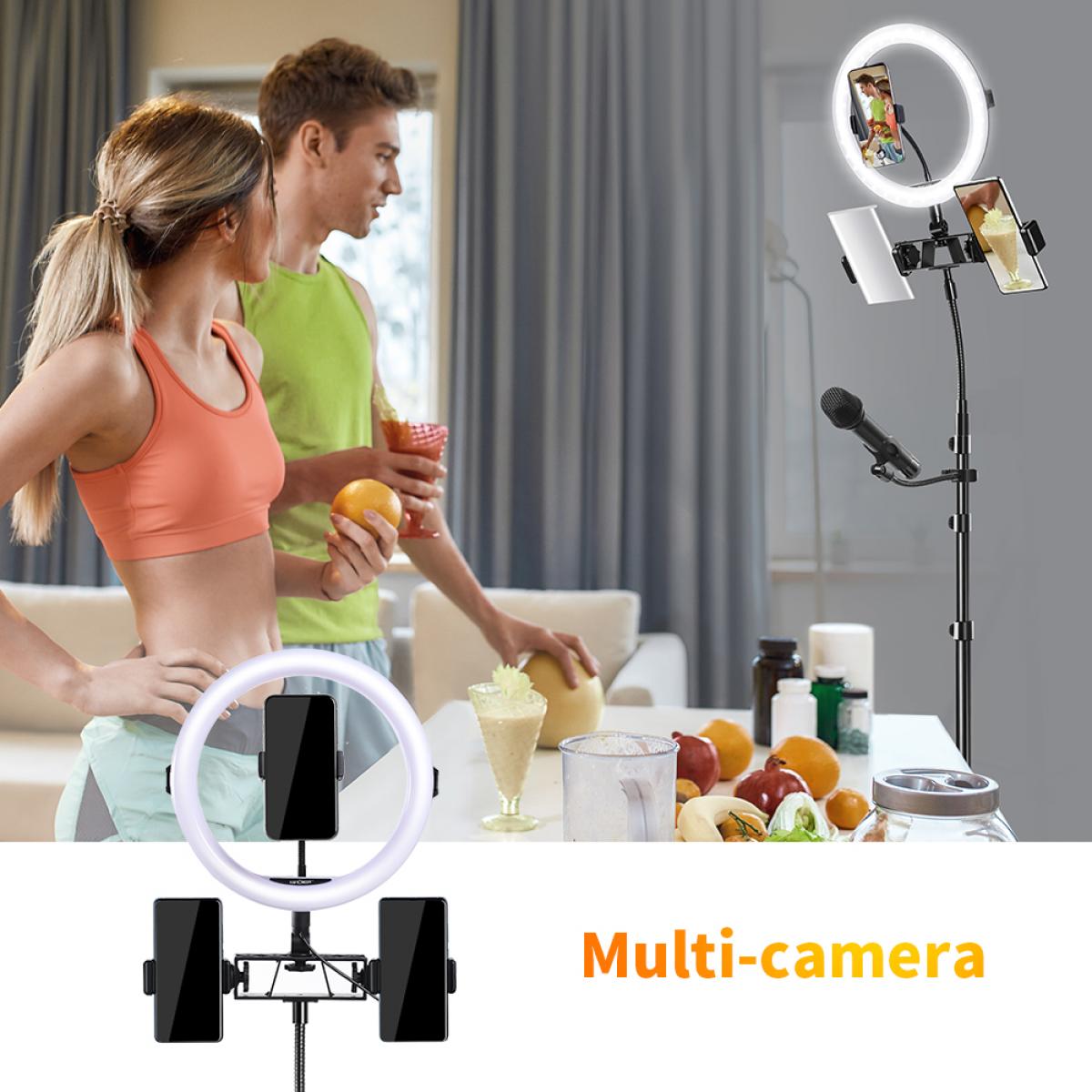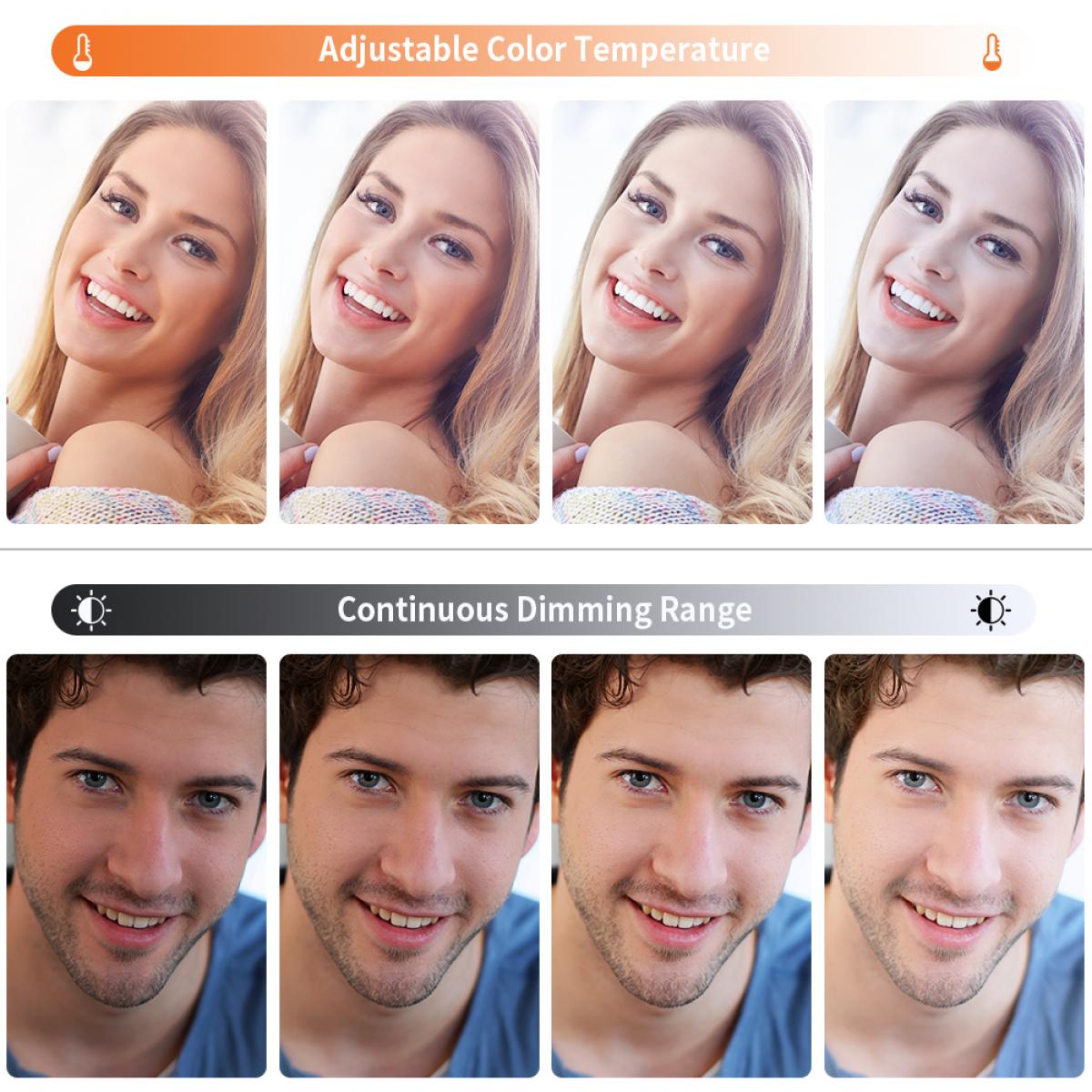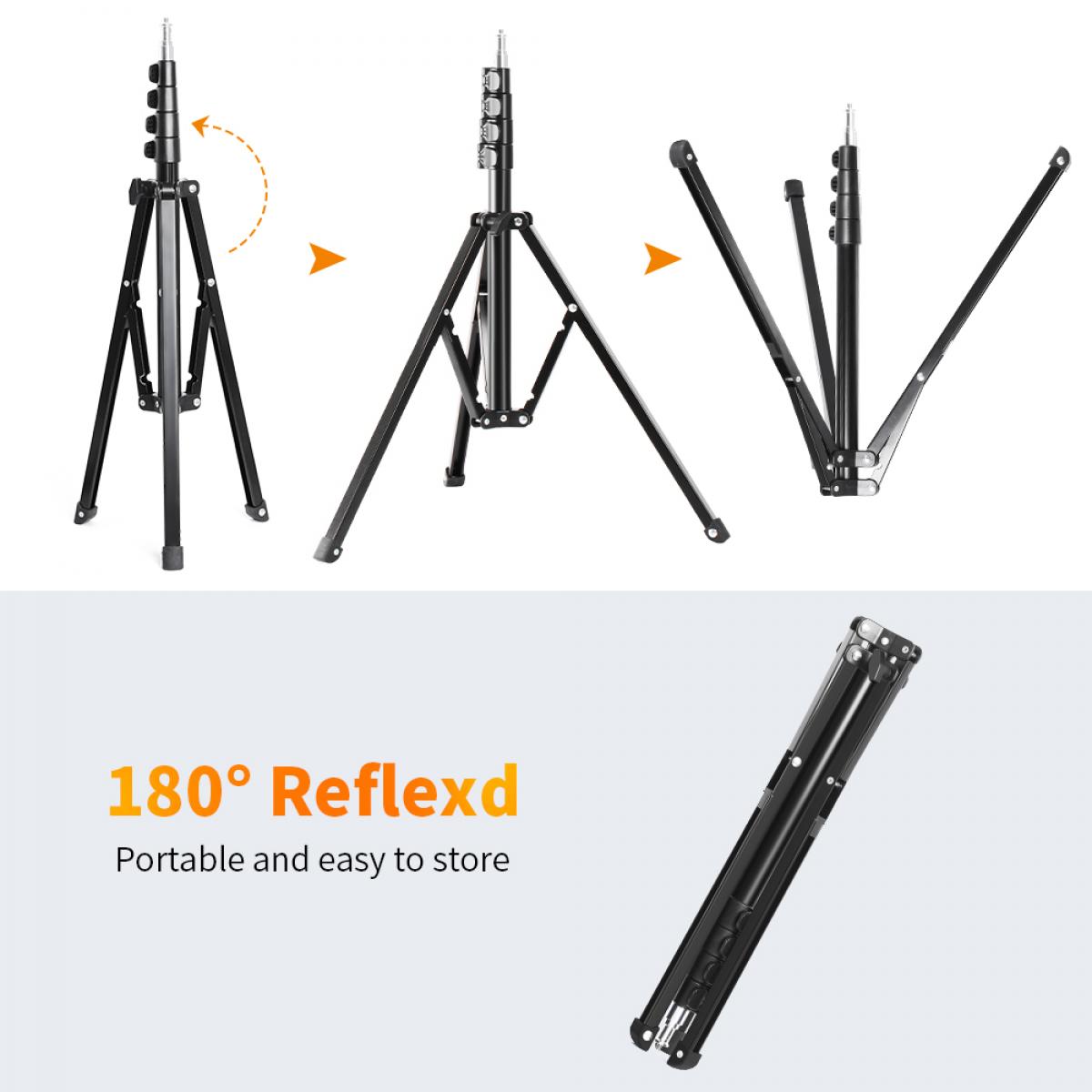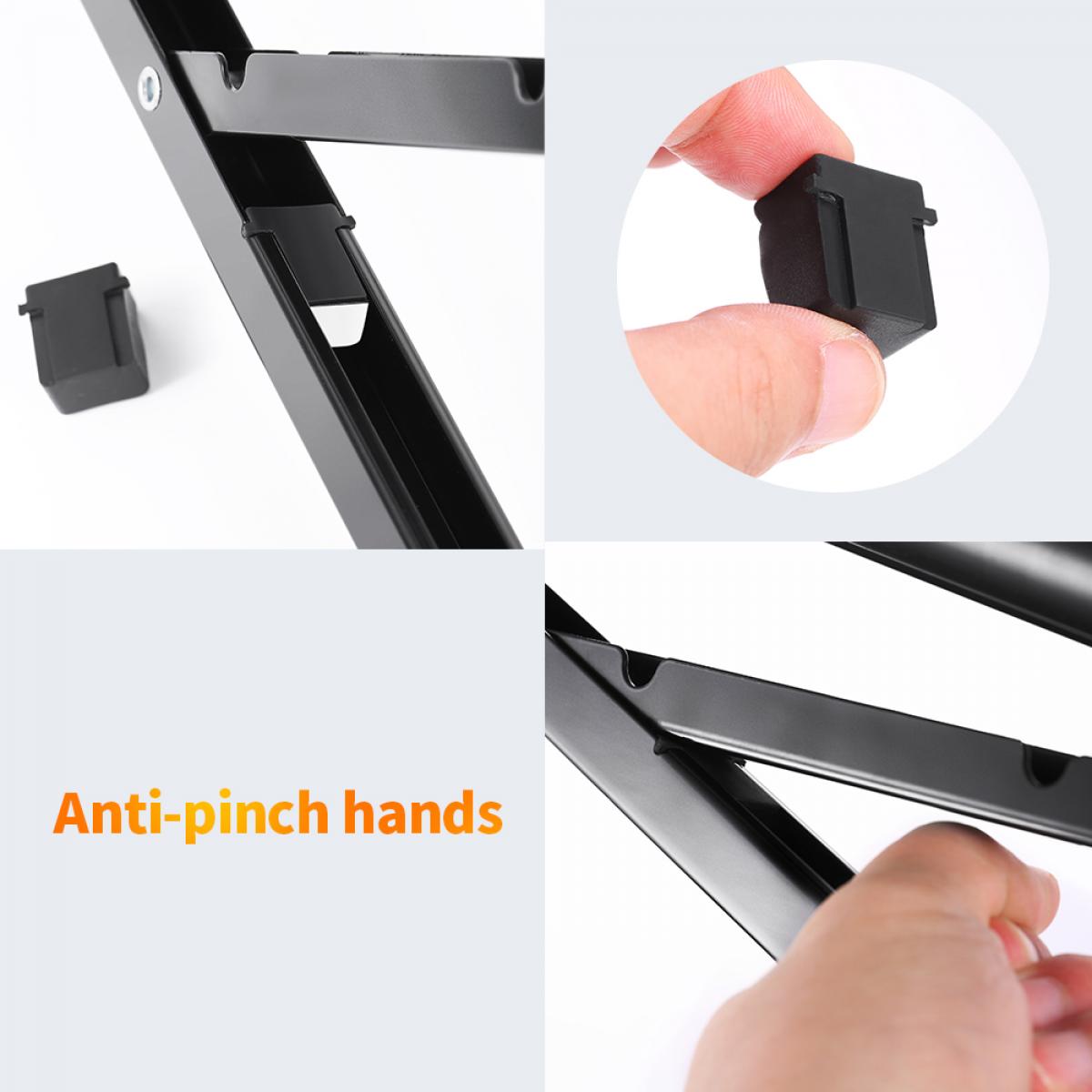 Work From Home Essential
My brother was preparing for an interview but had terrible lighting, so I gifted him the ring light. Based on his experience, he mentioned that it helped him look better/clearer and had great lighting options to choose from depending on the time of day / his complexion. Also, the stand was easily adjustable for him to place it behind the monitor/high enough to provide lighting for his work from home set up. Overall, worth the add to his home office and during virtual calls he no longer needs to rely on the sun / yellow tint bulb.
11/10/2020
Great quality, perfect brightness
Great quality! Very easy to assemble (took less than a minute). Perfect for video recording and professional photoshoot. Now I don't have to wait for the perfect natural lighting and take photos and record videos whenever I want. Happy to find such great product!
21/02/2021
Easy to assemble and convenient
I assembled this in less than 10 minutes. I love the fact that it came with a mount that can also take multiple devices, streaming across my multiple social media platform is now very convenient for me.
18/02/2021
Easy set up bright light
The lights are really bright and has 2 tones to switch between warm light and bright light comes with controller to take pictures with the phone attachment
15/01/2021
Simple and effective
I originally bought this ring light because I recently started to do photography and my lamp/house lighting is not good enough. When I first open the package it is very nicely organized. The directions are simple and easy to follow. They even gave me extra parts! You can alter the brightness of this ring light and also adjust it to blue, green, or white light. The remote control is pretty simple to use. One thing that could make it better is if it came with an actual charger instead of a USB.
23/12/2020
It's worth it
Delivery: Fast Quality: good Brightness: There are degrees of light The height of the assistant can be controlled.
05/11/2020
Light weight and very easy to essemble
Great light and very easy set up! I absolutely love my new ring light! The tripod is sturdy and lightweight. I had no idea that it was on the tripod until I took it out of the box, so it was a pleasant surprise. The tripod has a built-in level, and I think that is a nice added feature. I love how adjustable the stand is and the angle of the ring light. I can set it up for still pictures and also videos. Wide variety of lighting with the adjustable brightness 10" light had 3 colours it's comes with a Bluetooth remote Since I'm always filming youtube videos
24/10/2020
Great Ring Light
A complete kit for vblogs or selfies. The kit comes with a very stable and adjustable tripod which helps putting the phone o tablet to help recording. The ring light itslef is great quality and great brightness which can also be controlled using the remote provided. The tripod can be adjusted at multiple angles, and could handle the weight of your phone or tablet. You can also control the light temperature for different conditions and for different effects. The quality of all the material is really nice and it is really easy to assemble and get started. I'm enjoying using this and happy with my purchase. Will recommend this to all.
20/10/2020
Very bright light
Very bright, works great to demo my jewelry & was easy to put together.Haven't tried the remote yet. Would be even better if it was a little more adjustable.
17/10/2020
Not. Great quality
It was not easy to assemble, also not very stable
01/10/2020
These images belong to K&F Concept end users.
There are no faqs for this product.