Heavy Duty Light Stand, Adjustable Height with Maximum 90.5"/2.3m, Aluminum Magnesium Alloy
To
Australia
Expedited Free Shipping
3-5
business days
K&F Concept Heavy Duty Light Stand, Adjustable Height with Maximum 90.5"/2.3m, Aluminum Magnesium Alloy. , 30 day return.

KF34.009V1

SKU:

KF34.009V1

67.99

https://au.kentfaith.com/KF34.009V1_kf-concept-heavy-duty-light-stand-adjustable-height-with-maximum-90.5"-2.3m-aluminum-magnesium-alloy
Features
* 【Exclusive Patented Tripod Base】 Our light tripod has an exclusive patent at the bottom, making it more steady and improving your use experience for more occasions, indoor or outdoor.
* 【Extended Height of 94"】 Adjustable extended design with minimum height of 55"/1.4m and maximum height of 90.5"/2.3m, meeting your various requirements of studio/photography.The most recommended height for the light stand is 81"/2.06m.
* 【Folded Height of 22.4"】 Special reversible tripod legs of light stand with 4 sections, the folded height is only 22.4"/0.57m, portable and convenient for outdoors activities.
* 【Quick Release Flip-Lock】 Practical flip-lock design of the telescopic pole makes it more flexible and smoother than other traditional locks, and greatly enhances convenience and quickness of operating the light stand legs.
* 【Sturdy Material and Steady Design】 Sturdy and lightweight luminum-magnesium alloy and maximum diameter of 27mm for the lamp stand, it can also be used with sandbags to achieve most load-bearing requirements.
Shipping
To
Australia
Expedited Free Shipping
3-5
business days
Photography/Video Tripod Light Stand
For Relfectors, Softboxes, Lights, Umbrellas, Backgrounds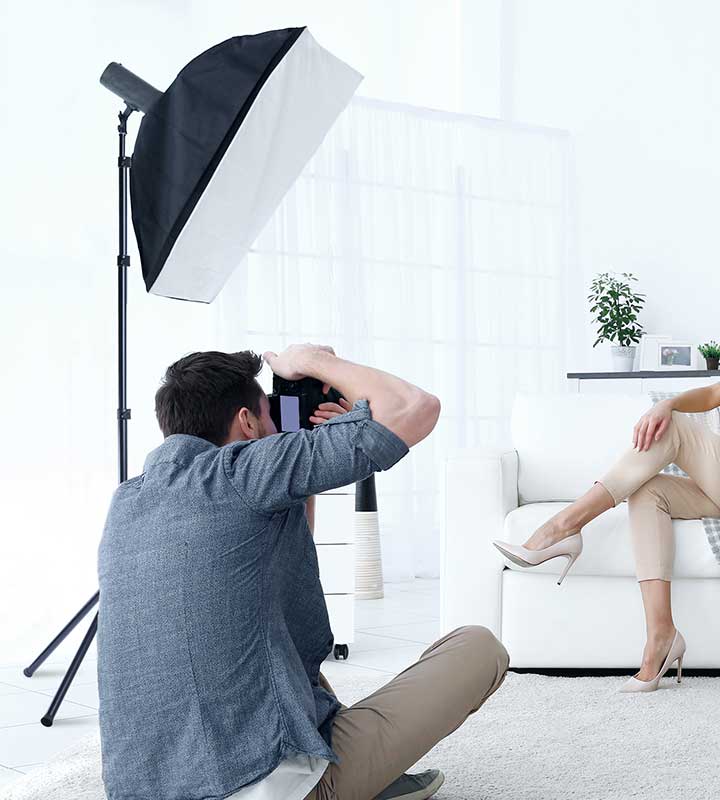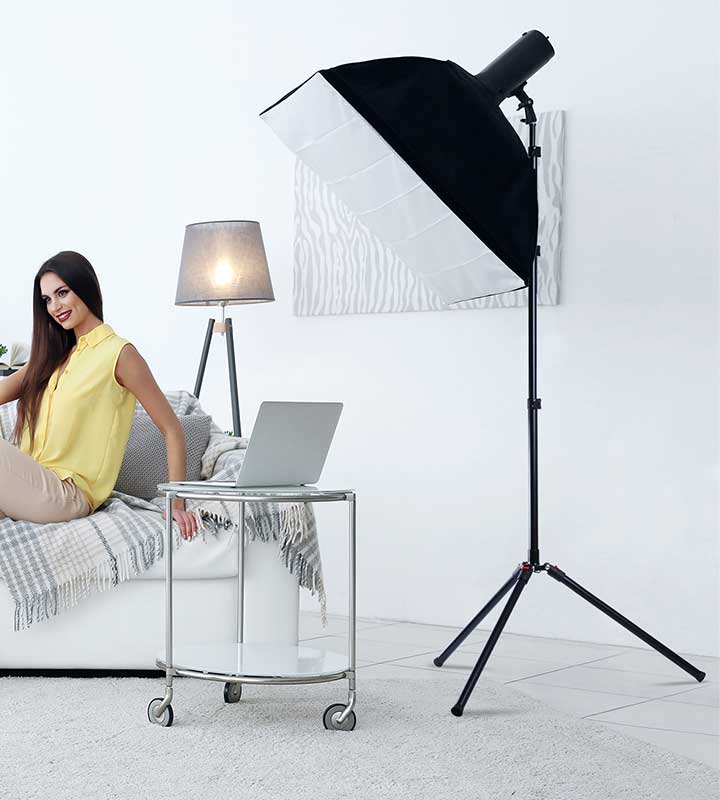 Adjustable Buckle
Can be adjusted to a suitable angle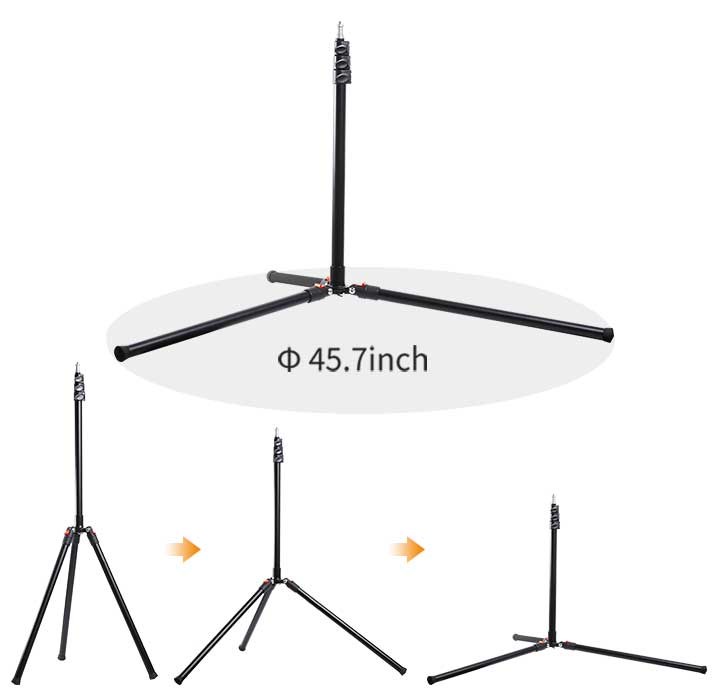 90.6 inch tripod light stand
Can effectively prevent corrosion, scratches, paint drop, etc.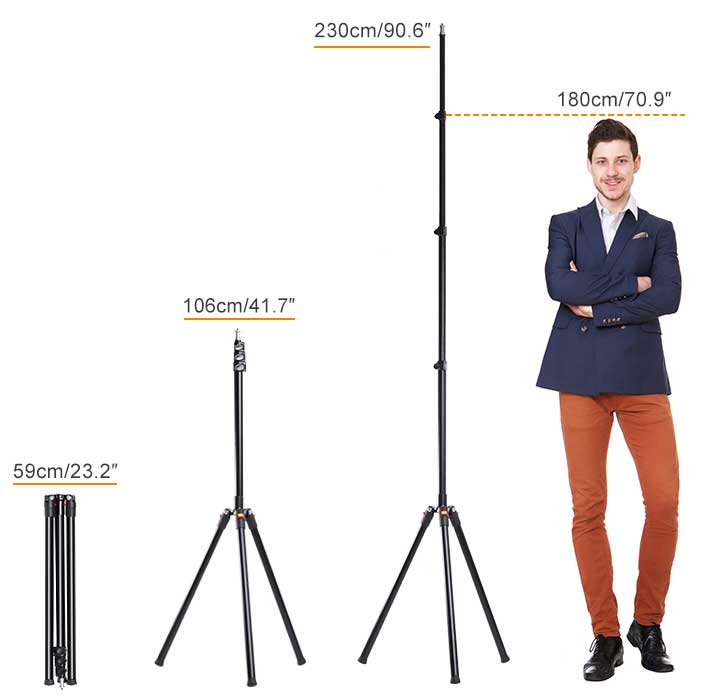 8.8lbs (4kg) Load capacity
All aluminum magnesium alloy with forged technology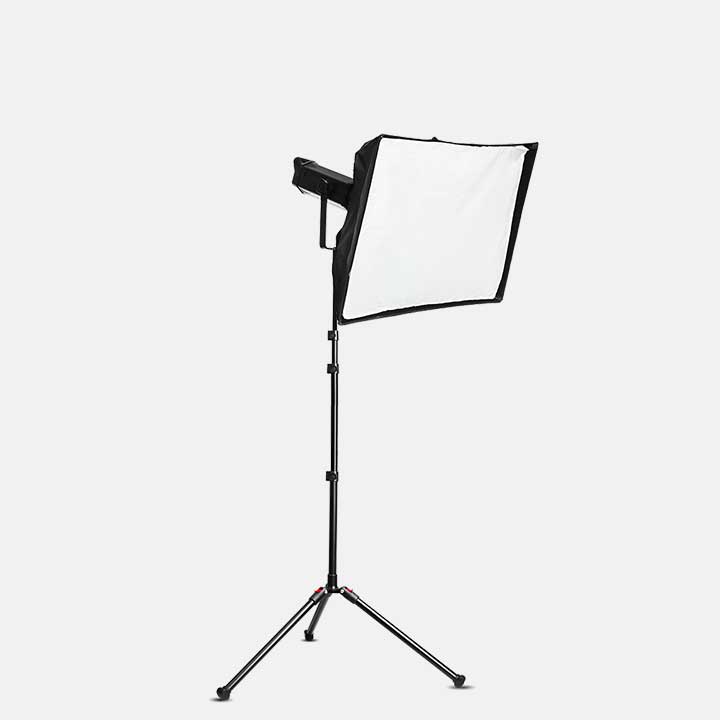 1/4″ screws
Widely applied to most photography studio devices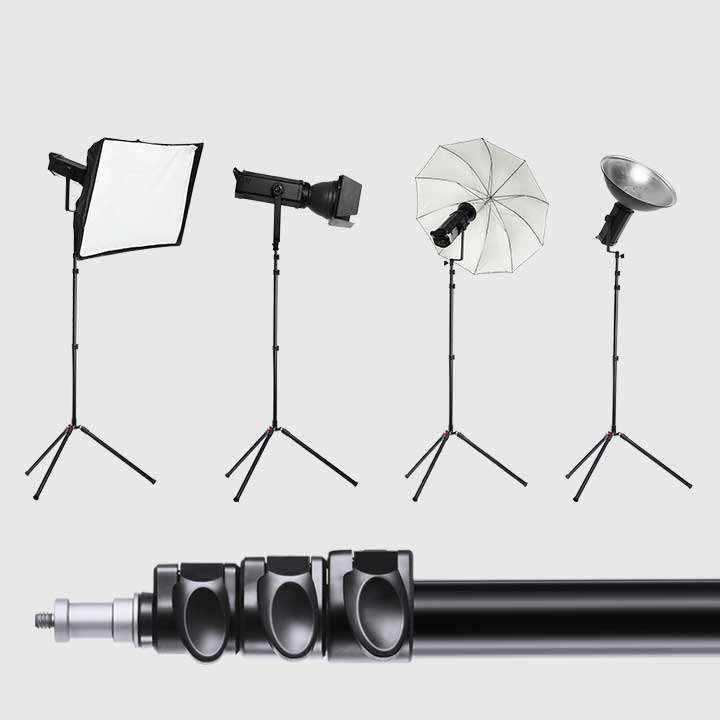 Multi-purpose
Install various photographic equipment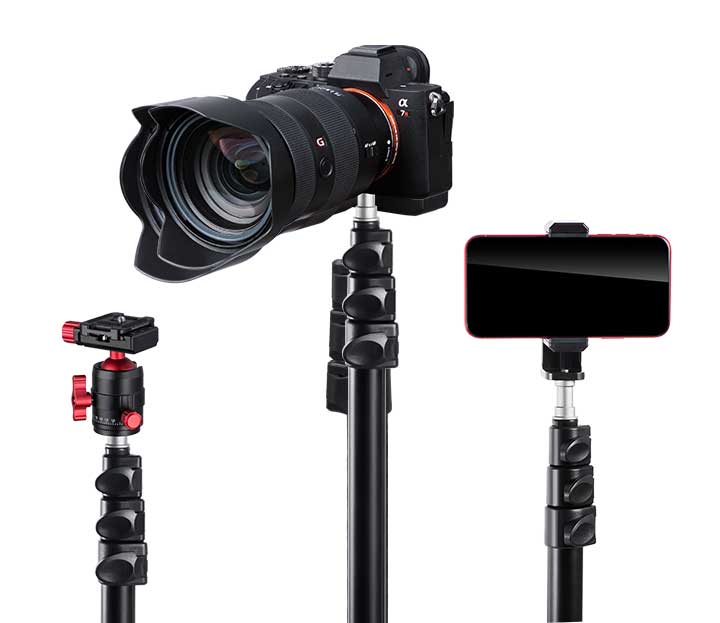 Beauty light application
Can video chat with mobile phone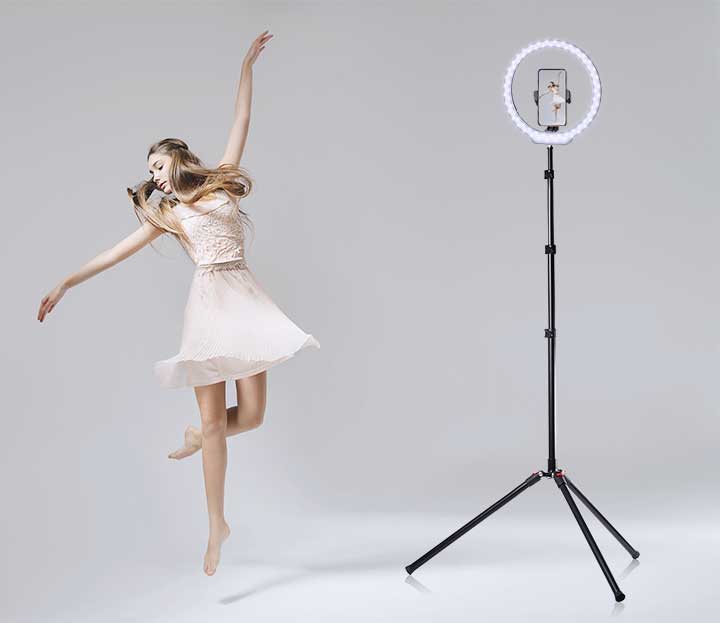 Easy to carry
All aluminum magnesium alloy with forged technology can be 180°reflexed, better portability, weight 3.37lbs/1.53kg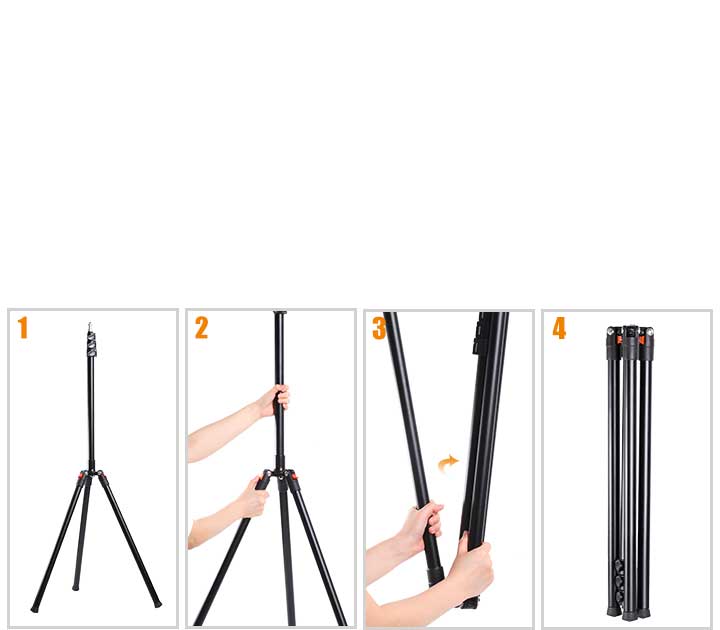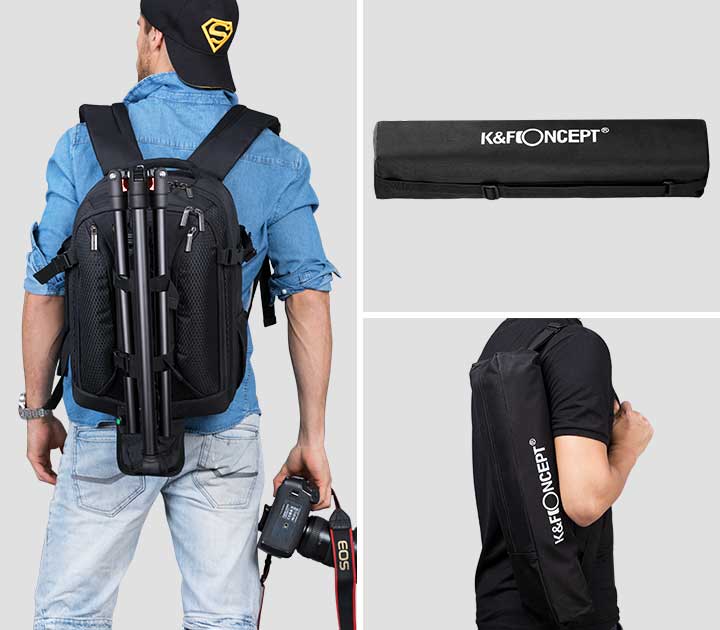 Is light and compact
very light and excellent contraction, I needed one for my outdoor photographs where one needs something compact and light quality
08/07/2019
Great light sand!
This light stand is a lot more than I thought I was getting! For the price I thought I was buying a light weight stand and for what I wanted, that would work. This stand can do so much more then hold a small camera. It will hold any of my medium sized lights with ease and it has a nice sand bag hook in the bottom to add Wight! The anodizing is nicely done and the look and feel is very professional. Need an extra stand.. This is your choice!
12/09/2019
Not for overhead lifting
Quite well built.Very sturdy even though it's light weight.
03/03/2021
Works great as a stand for phone
I didn't need much, I just needed a stand for my phone that is taller than me, and it does just that. I am satisfied. I am 6 ft, btw.
19/02/2021
Sturdy Stand - I'll buy another
I love the fact that the stand folds so compact even though it's a very hefty stand
05/02/2021
Top screw head broke after a few uses
This stand was just about perfect. I love the light weight design and the easy set up/take down. However, after about 10 uses (Godox Video Light + Neewer Softbox mounted), the top screw head snapped off. Luckily none of my gear was damaged, but unfortunately now I'm unable to use it anymore because the screw is broken off.
24/01/2021
Cool idea for a lightstand
It's light-ish, but very sturdy. Works equally as well on location as in my studio.
08/01/2021
Perfect For Light Weight Flash
I wanted a stand for my AD200 to use on location for outdoor portrait shoots. I wanted to be able to put my backpack on one leg to help hold it down. I needed it to be compact and light weight so I could carry it like a tripod on my backpack. I looked at every photography website and watched too many YouTube videos with suggestions for a stand. I was not familiar with K&F Concept stands so I was leaning toward one of the typical big name brands. Finally I just pulled the trigger on this one and hoped for the best. I am super happy with it. I has a nice low, wide footprint and the larger gauge tubing used throughout make it nice and stable. Well done K&F. Highly recommend this stand, works great.
30/12/2020
Saved my back!
Love love love!!!
17/09/2020
Very sturdy tripod.
Very sturdy tripod. It has a hook at the bottom. Easy to hang some weight to make the tripod more sturdy. The versatile height adjustment fits 100% of situation including sport video.
12/09/2020
These images belong to K&F Concept end users.
There are no faqs for this product.