Tripod Ball Head 360° Tripod Head 17.63lbs with 1/4" Thread Quick Release Plate - KF-25 Series
&FREE Shipping to Australia
Brand:

K&F Concept

Free Shipping. 30 day no reason return. K&F tripod ball head 360° 17.63lbs with 1/4" thread quick release plate and removable quick release plate for all SLR cameras.

KF31.029V3

SKU:

KF31.029V3

44.99

https://au.kentfaith.com/KF31.029V3_tripod-ball-head-360°-tripod-head-17.63lbs-with-1-4"-thread-quick-release-plate-for-tripod-monopod-slider-camera-camcorder
Buy 2+ items get

10% off

!
Features
* 【Strong and durable】 made of high-quality aluminum alloy with 25mm ball diameter. the maximum load is 8kg/17.63lbs, so you don't have to worry about damaging your camera.
* 【Strong stability】 The tripod head has a strong locking force. And it is equipped with a level to keep the camera in balance.
* 【360 degree rotation】 Using the 3 buttons to control the sphere and panorama, you can set the camera to different angles. Using the ruler on the ball head, you can find the best angle for shooting.
* 【High Compatibility】 With 1/4" thread and removable quick release plate, suitable for all SLR cameras. The lower 3/8 screw hole can be used to mount the tripod head on a tripod, monopod or camera slider. This makes it easy to solve your problematic little problems. Lower 3/8 screw hole for mounting the tripod head on a tripod, monopod or camera slider
* 【Compact and portable】 Only 80mm in height and weighing only 205g, easy to carry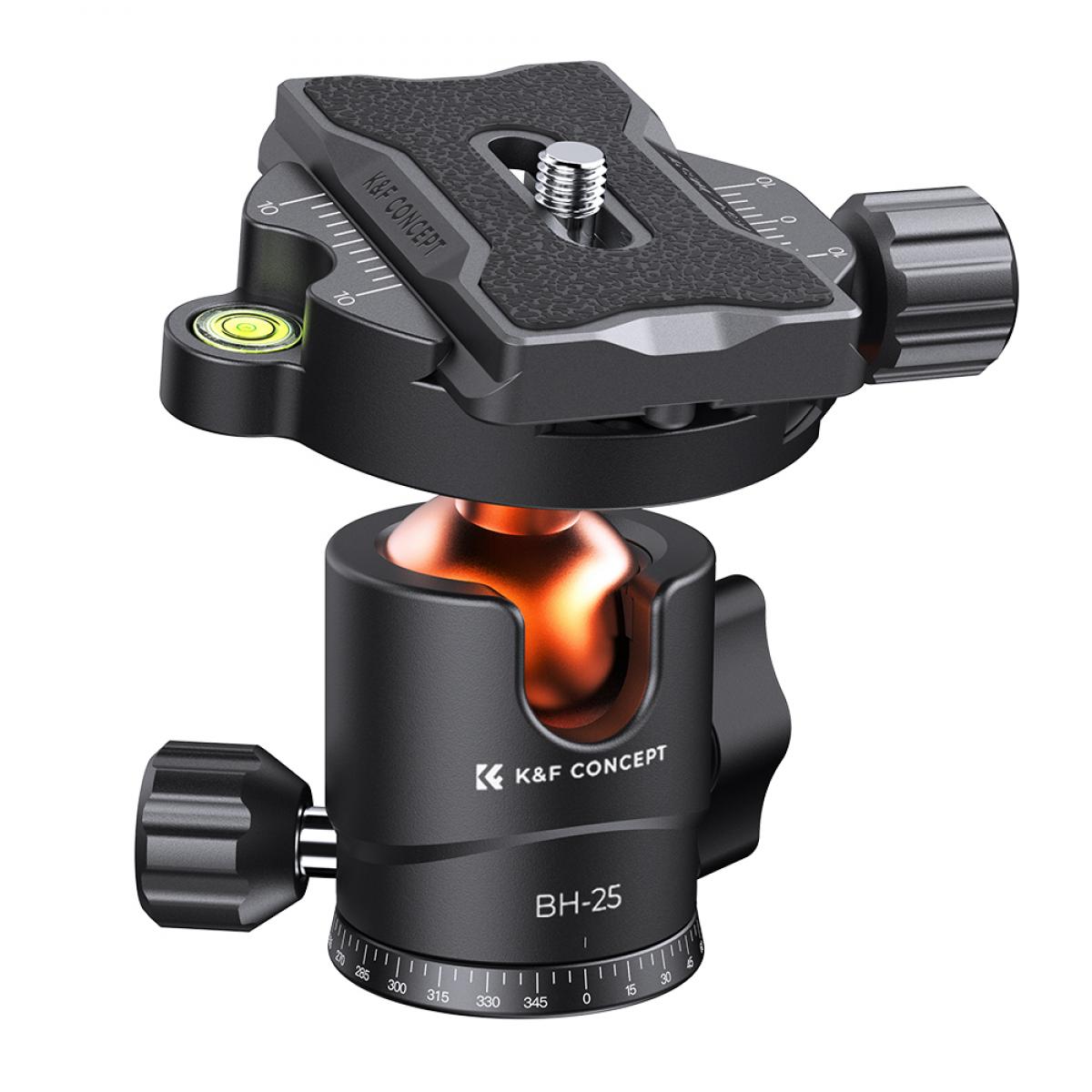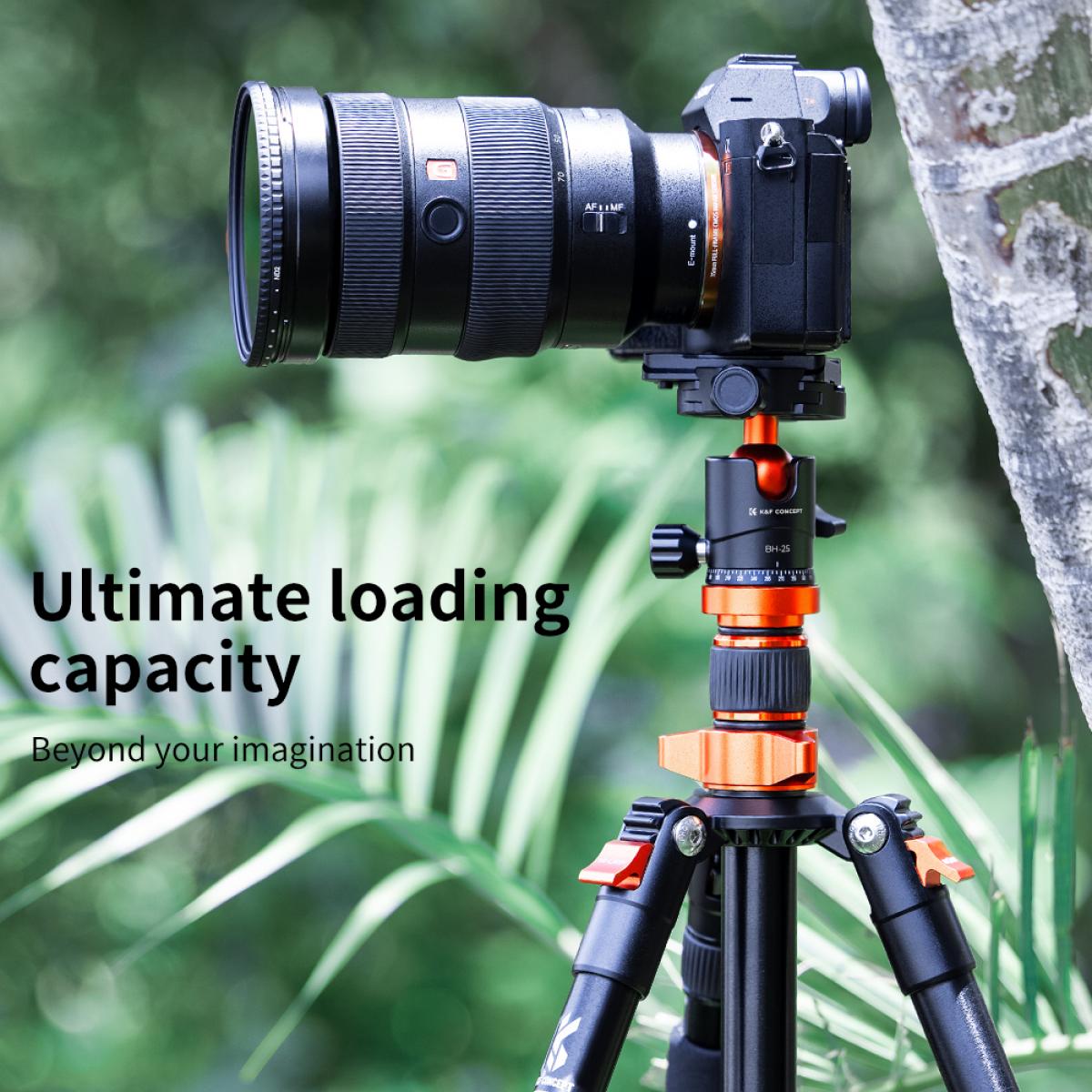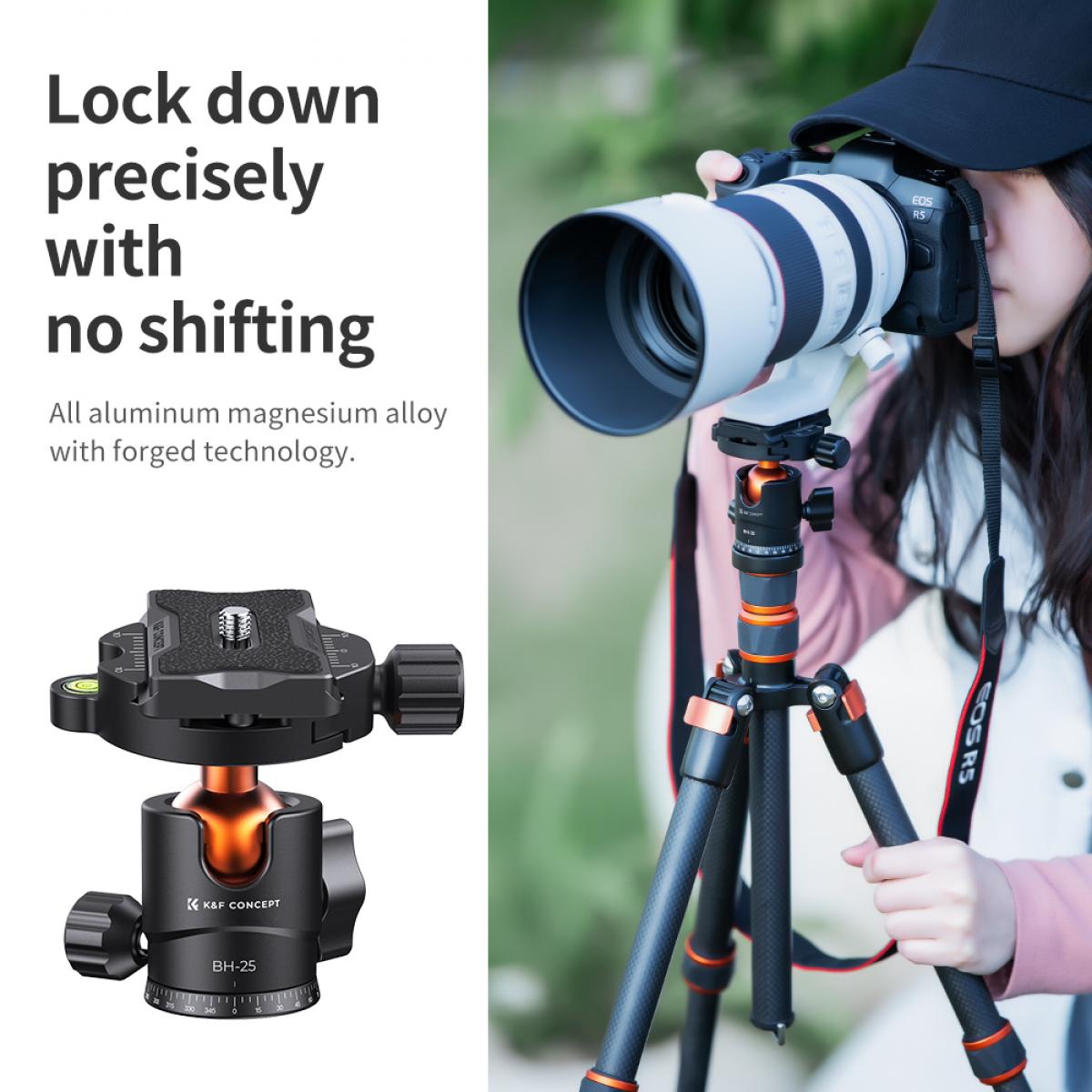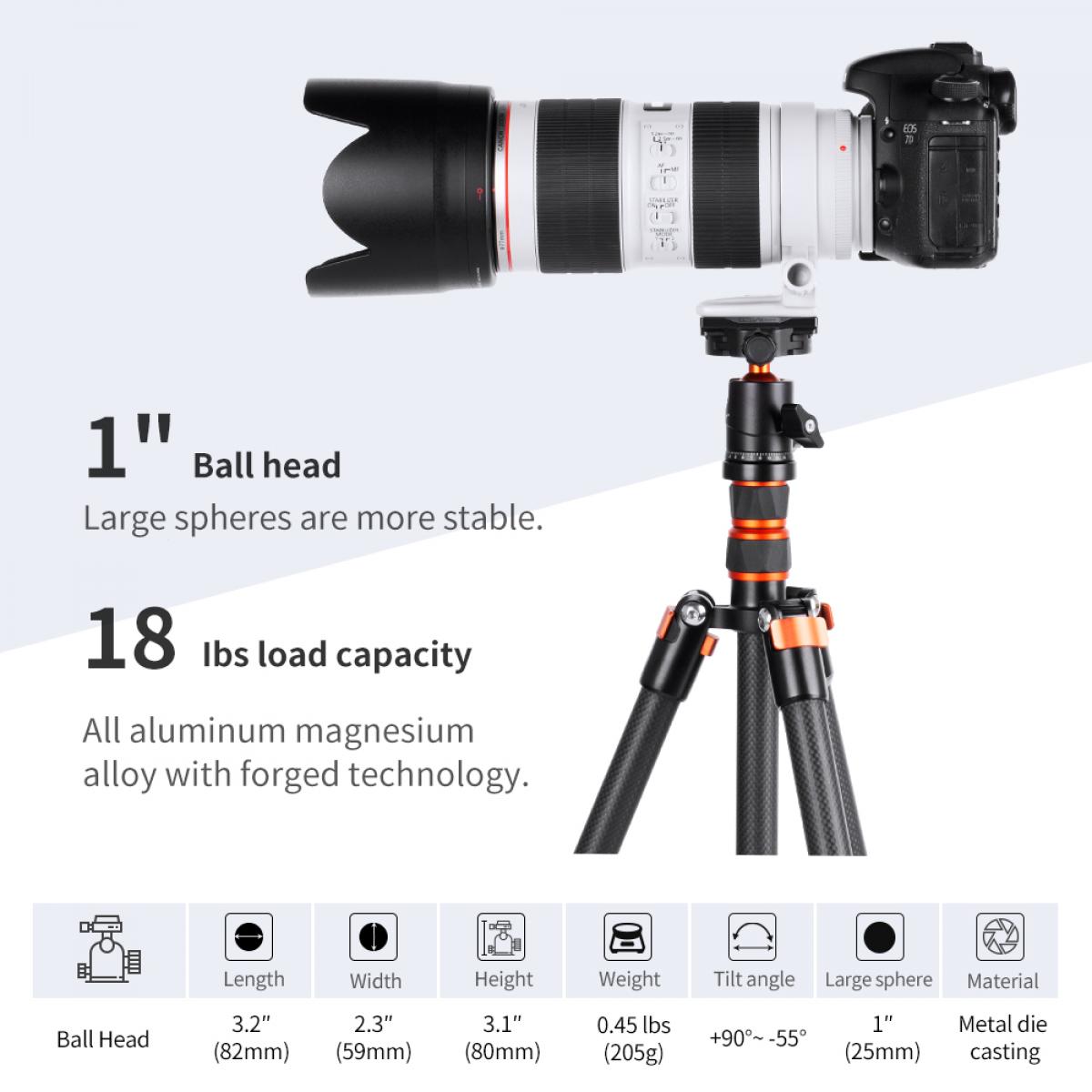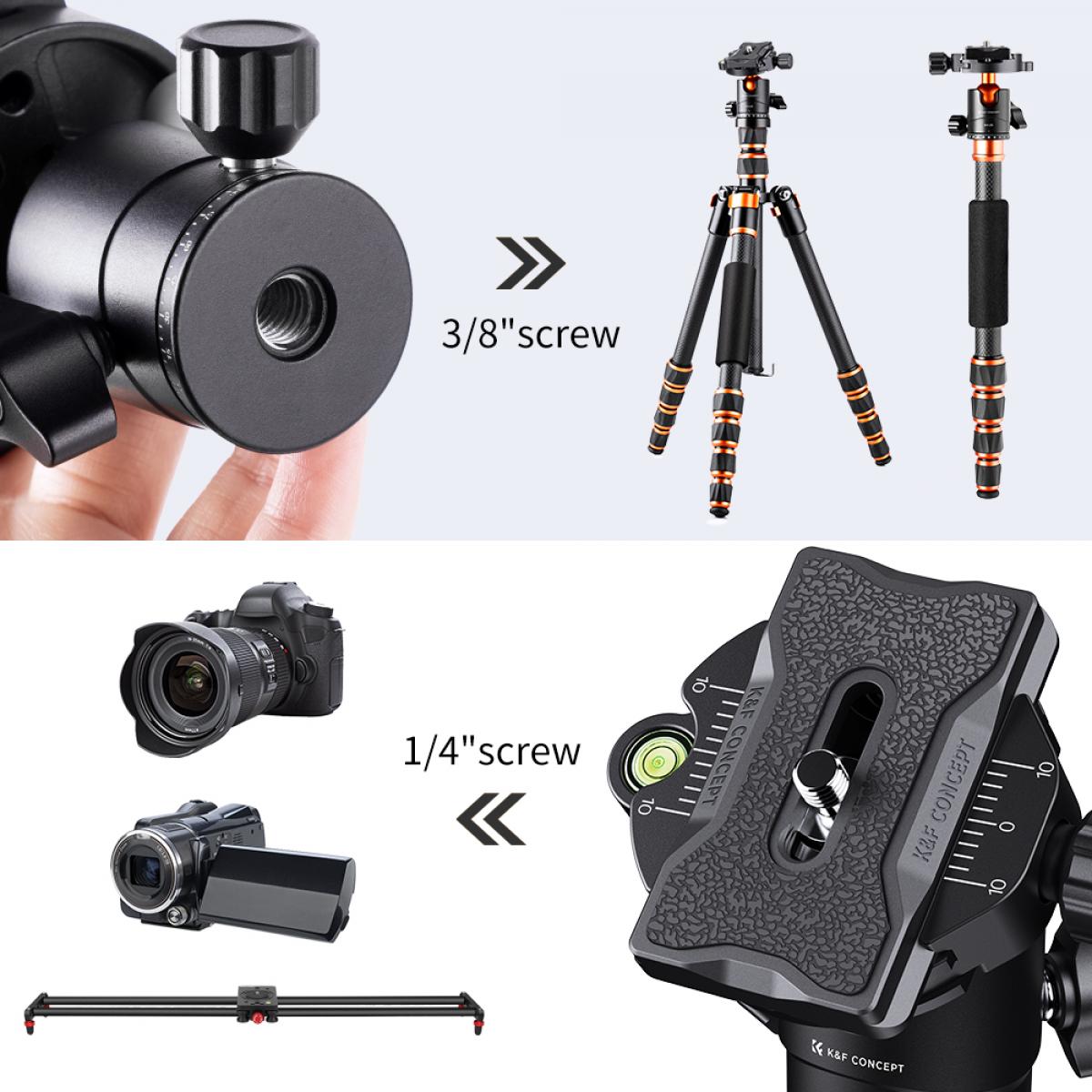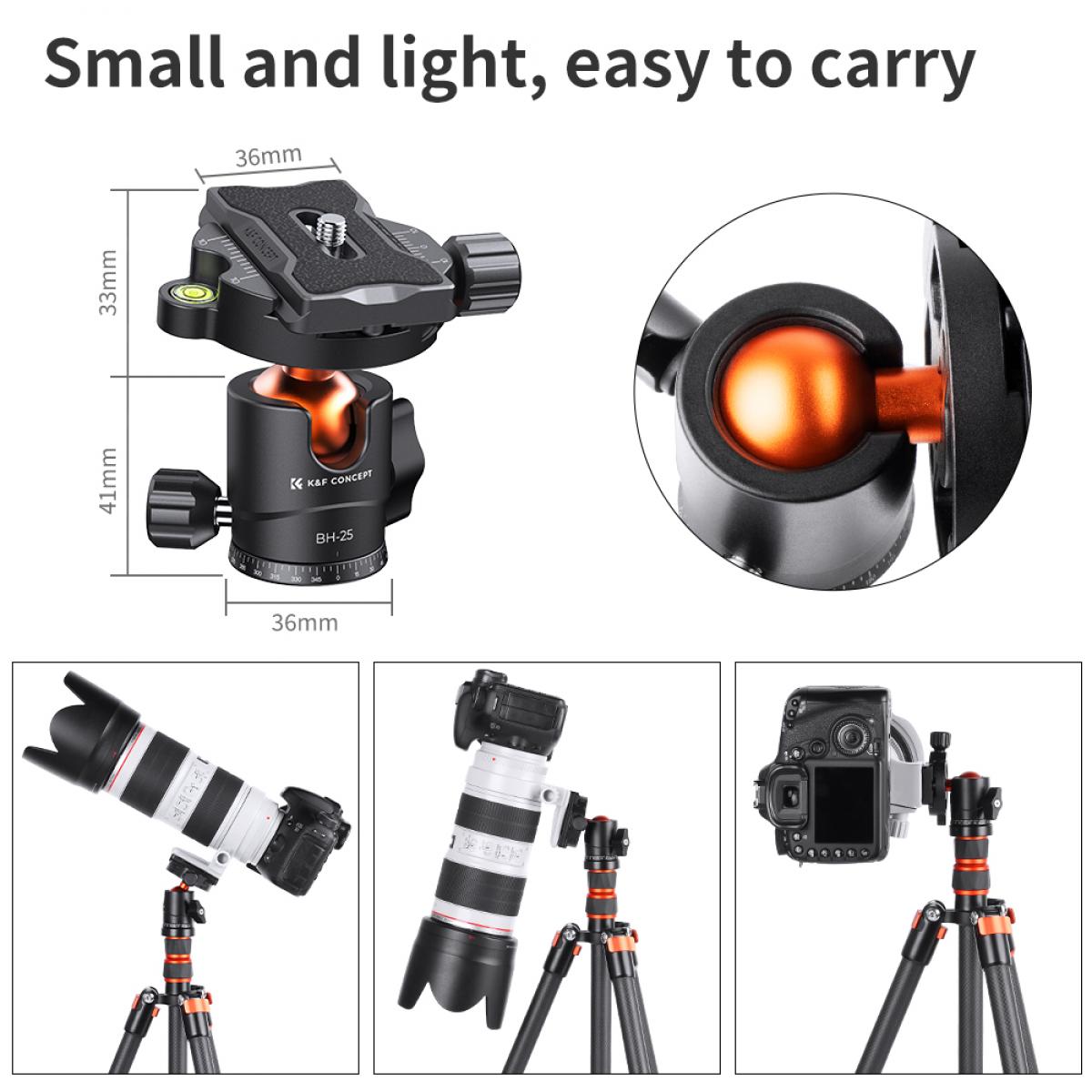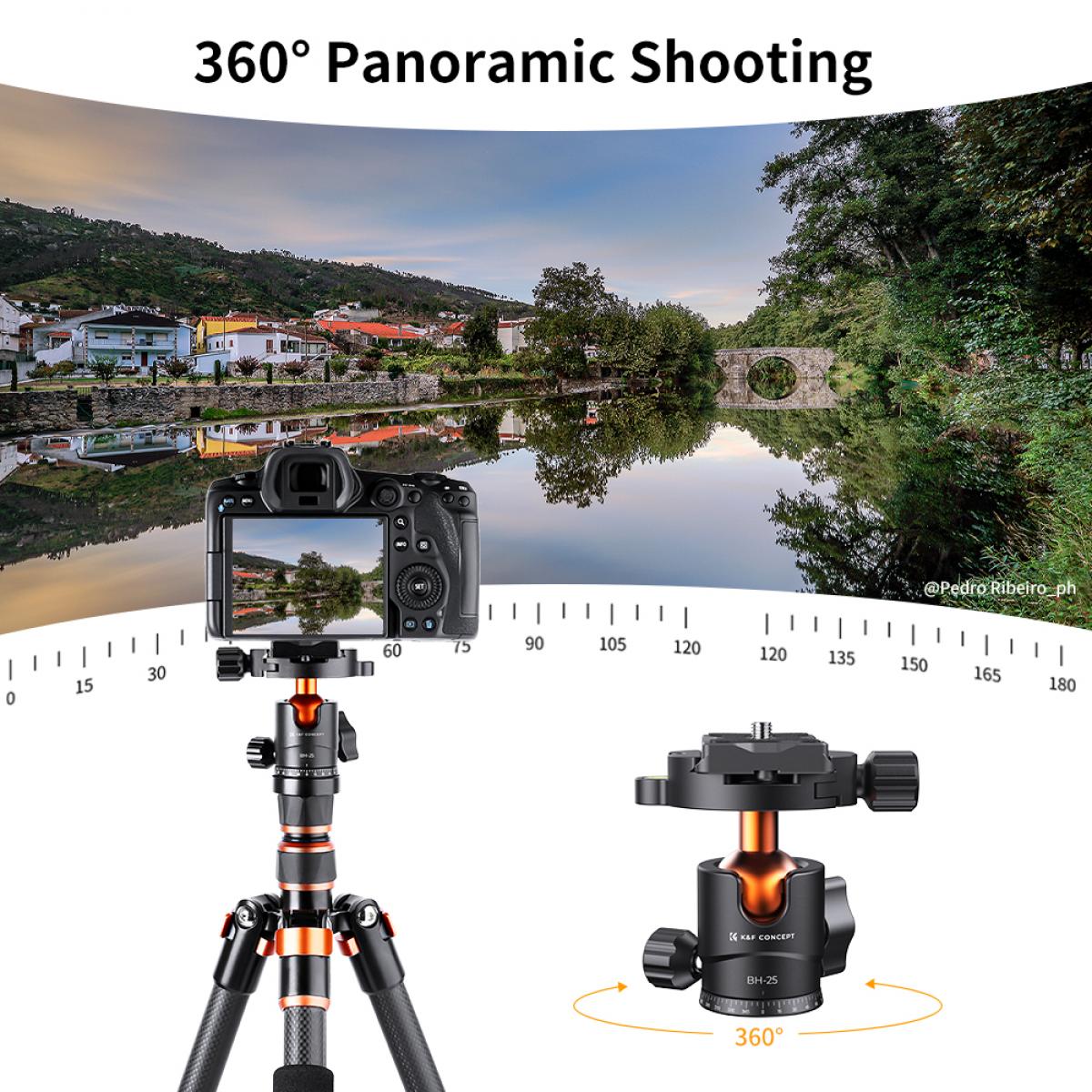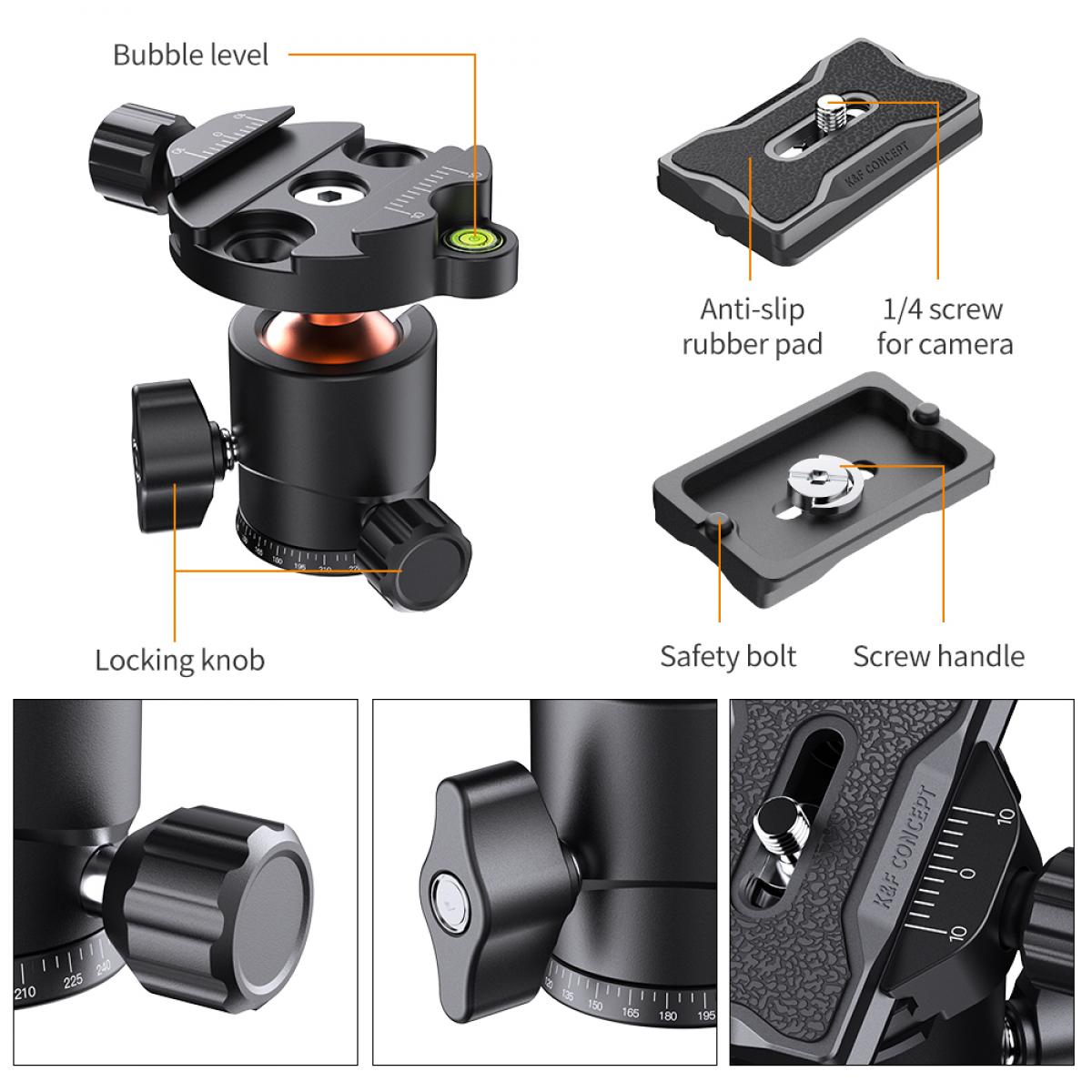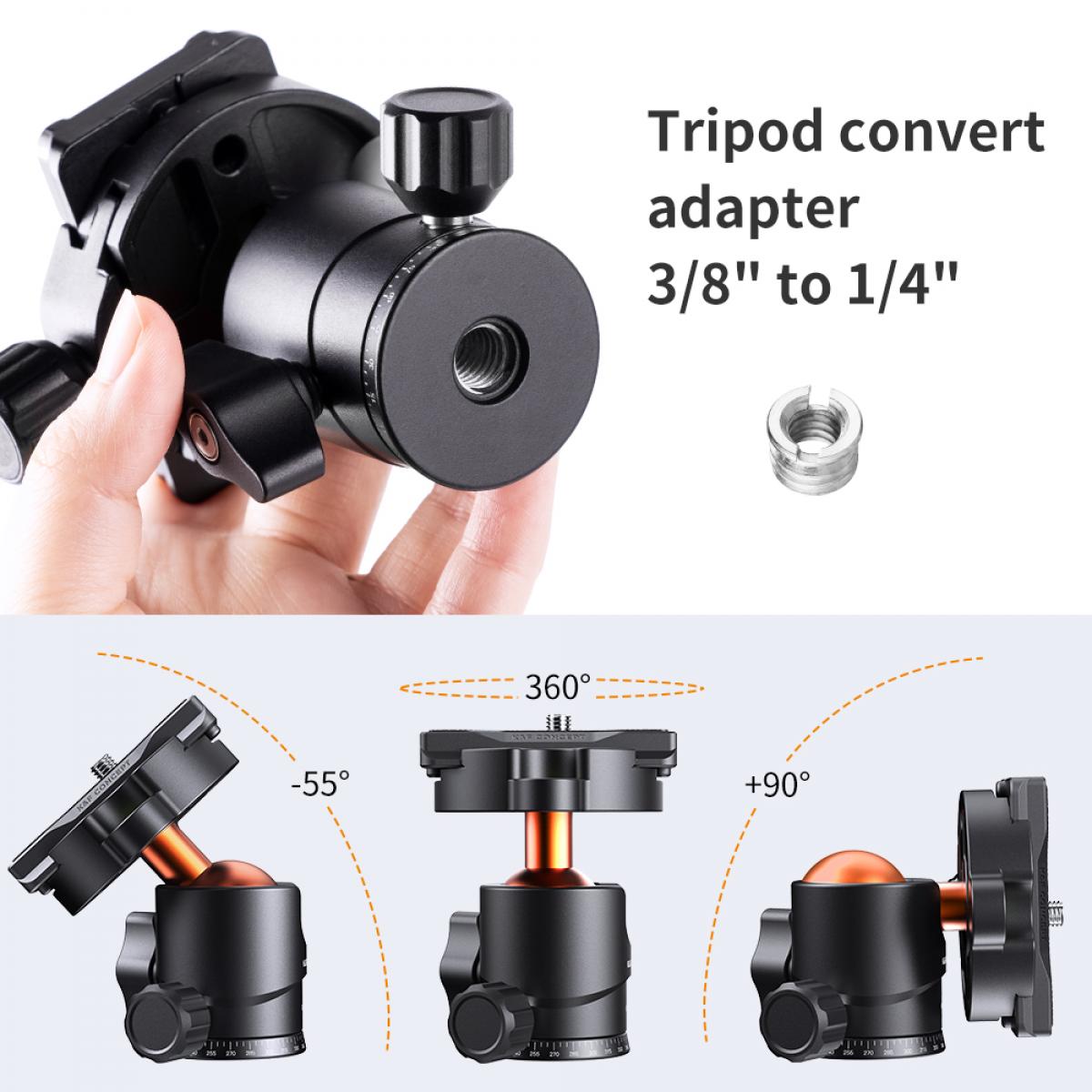 Well Made
Basic ball joint strong and easy to set. Lock in place and it holds for cameras medium size video setups
21/08/2020
Perfect
It's the best at this price range. It comes with two quick-release plates and separate knobs for adjusting tilt and rotation. It has other uses other than photography. I use it for zoom meetings as well as holding my projector to watch movies on the ceiling!
10/07/2020
It's a hefty, strong ballhead for surprisingly low cost.
I am really very impressed with this ballhead. The knobs turn very easily and clamp down well. It's easy to tell when the ballhead it firmly locked in place and the head can take a LOT of weight without budging. This isn't a lightweight piece of equipment, so I've got it on my big tripod rather than my travel tripod (both Induro). The weight is maybe the only downside. Perhaps some manufacturers can produce a ballhead of equal strength with more lightweight materials. That being said, it's the most rock solid ballhead I've used. I was really uncertain how professional this would feel for the money, but I've turned out really happily surprised.
01/03/2020
An incredible ball head for the price!
Don't think you can get a better head for the price. Very sturdy and substantial ball head. Compared to the Leofoto LH-30, I would say the Leofoto is better in all regards except the holding power. The LH30 tends to droop down if you don't re-apply the friction control when you want to point your lens downward. Not this ball head, it holds it firmly w/o moving. The rest of the ball head is good qualify, however, not as refined as the LH30. Of course, you're talking about a $26 ball head versus the $125 one. But, if I did not have the LH30, i would not hesitate to use this one instead.The wish list:A bit lighter weight. It seems a bit too heavy compared to the LH30.The movement of the ball could be smoother, but I think it is part of the holding power.A bit lower profile. could be a plus or minus, and I Know the more expensive model is lower but costs $80+ and is also heavier. I don't want heavy ball head.FYI. I had Arca Swiss Z1, RRS BH-40, RRS BH-25, Markins Q3, so I know what I want, and this one is good enough to use with some caveats.
04/02/2020
Excellent buy!
Excellent buy, but be sure to also purchase 3/8-to-1/4 by 20 thread adapters.
06/01/2020
There are no faqs for this product.