Multifunctional DSLR Camera Travel Backpack with Tripod Holder for Canon Nikon Sony
To
Australia
Expedited Free Shipping
3-5
business days
K&F Concept Multifunctional DSLR Camera Travel Backpack, Featured Durable and weather-resistant exterior constructed with Nylon, special technology back up load again.

KF13.087

SKU:

KF13.087

96.99

https://au.kentfaith.com/KF13.087_multifunctional-dslr-camera-travel-backpack-for-outdoor-photography-waterproof-10.63-6.69-16.53-inches
Features
* Large capacity:Ample padded compartment for laptops/notebooks (can fit up to a 15.6" Laptops). Front compartment and side pockets for tablets, files, battery, cable, lens cap, water bottle and more.
* Convnient:Side Compartments for Easy & Quick Access to Camera and Accessories, a tripod hanging solution.
* Two compartments: Main compartment supports easily put and fix your portable accessories and protects your equipments from bumps & shock,top compartment for personal items. Be converted into School Backpack when taking the camera insert out.
* Materials: Durable and weather-resistant exterior constructed with Nylon, special technology back up load again.
* Comfortable:Breathable straps and multiple adjustment joints support comfort and lightening load in long journey.
Shipping
To
Australia
Expedited Free Shipping
3-5
business days
Multifunctional DSLR Camera Backpack
Ample padded compartment for laptops/notebooks Front compartment and side pockets for tablets, files, battery, cable, lens cap, water bottle and more.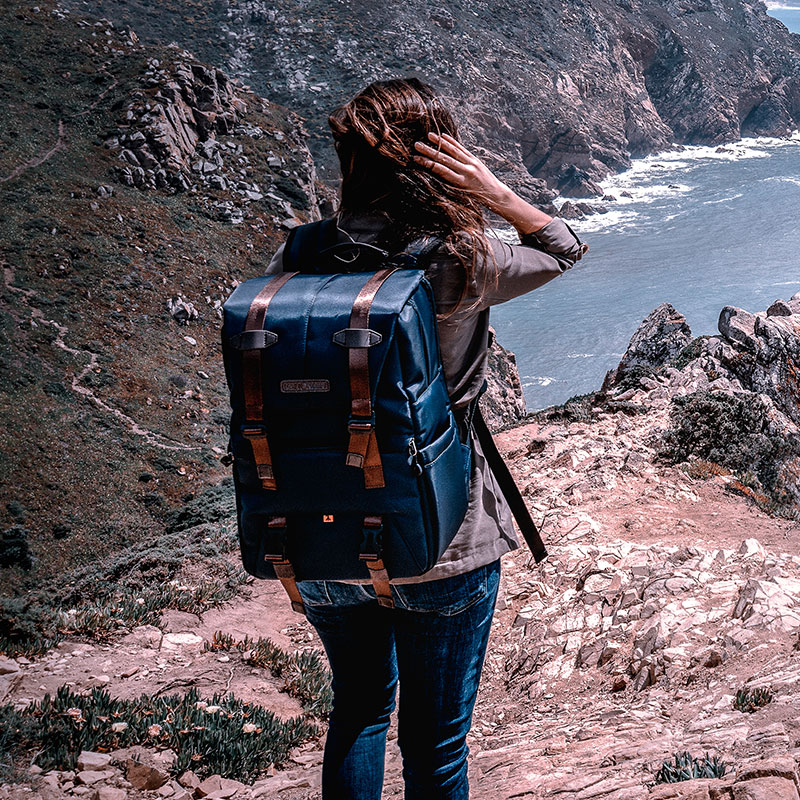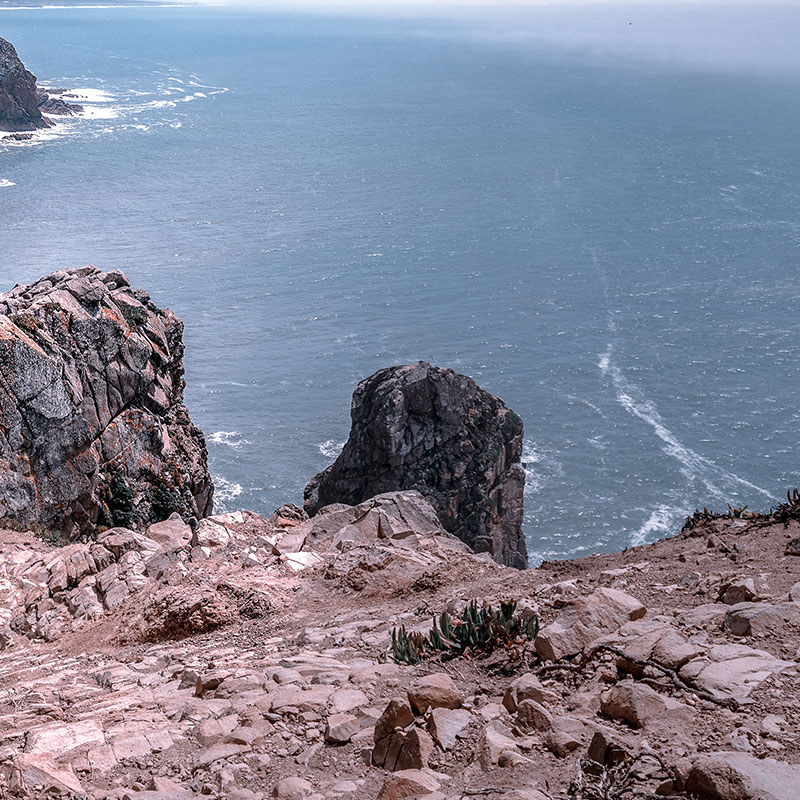 Backpack size
Dimensions LxWxH (cm):29*18*43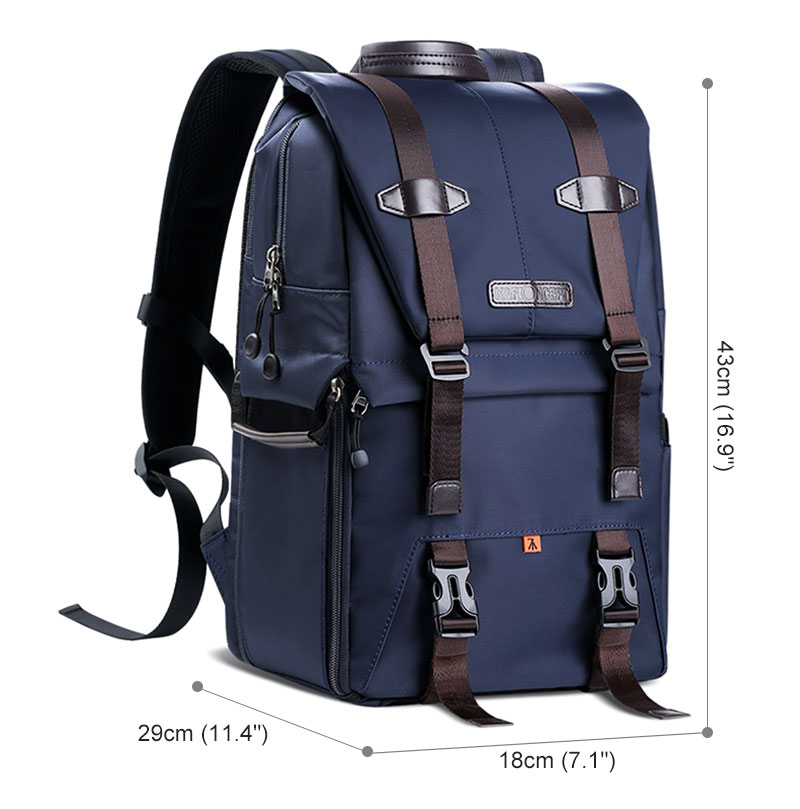 S-shaped shoulder strap
Adjustable comfortable shoulder strap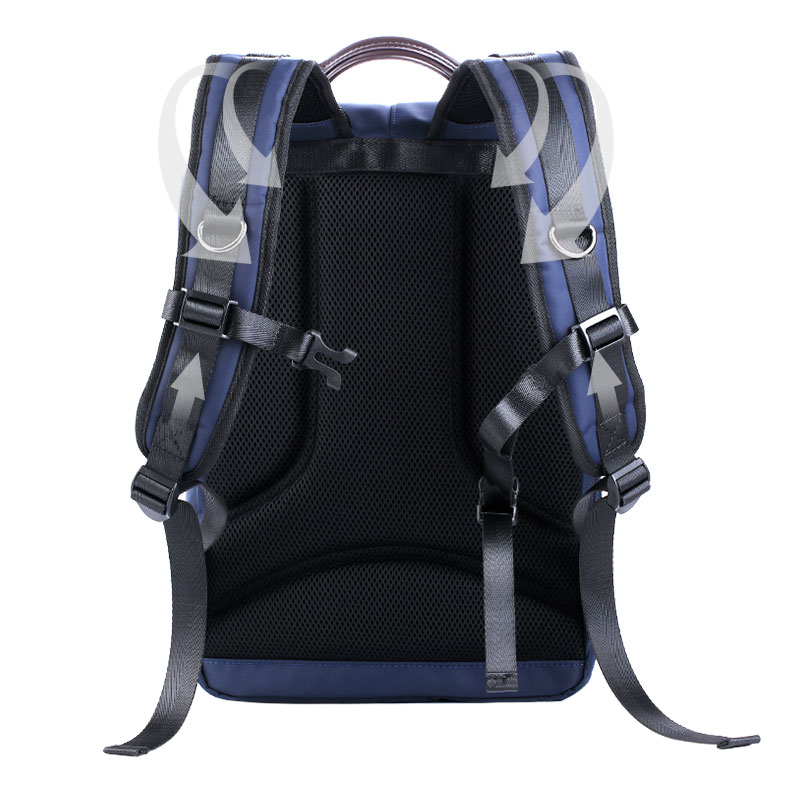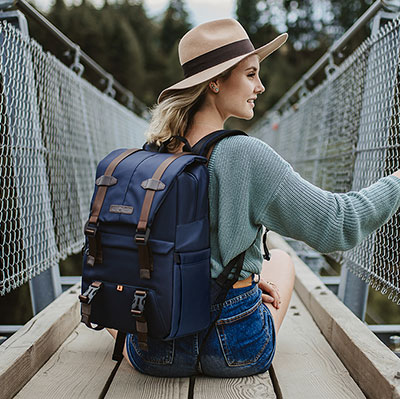 Female backpack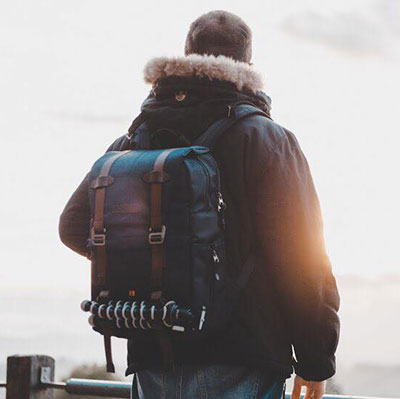 Male backpack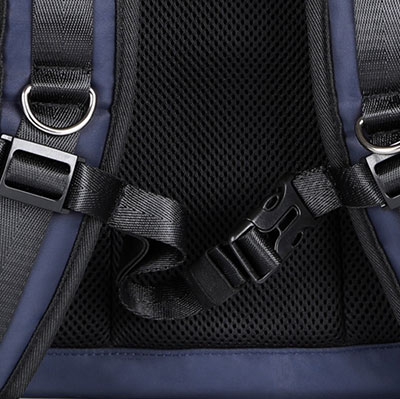 Chest strap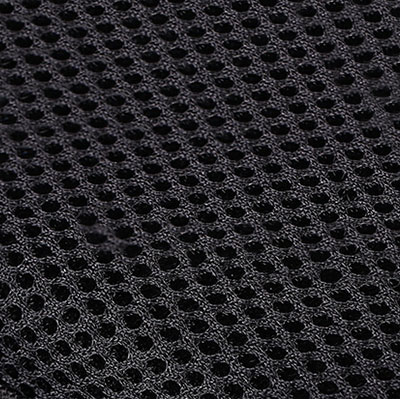 Breathable air-mesh
Divided compartment
Thickened and adjustable dividers can be more effective to protect your photographic equipment.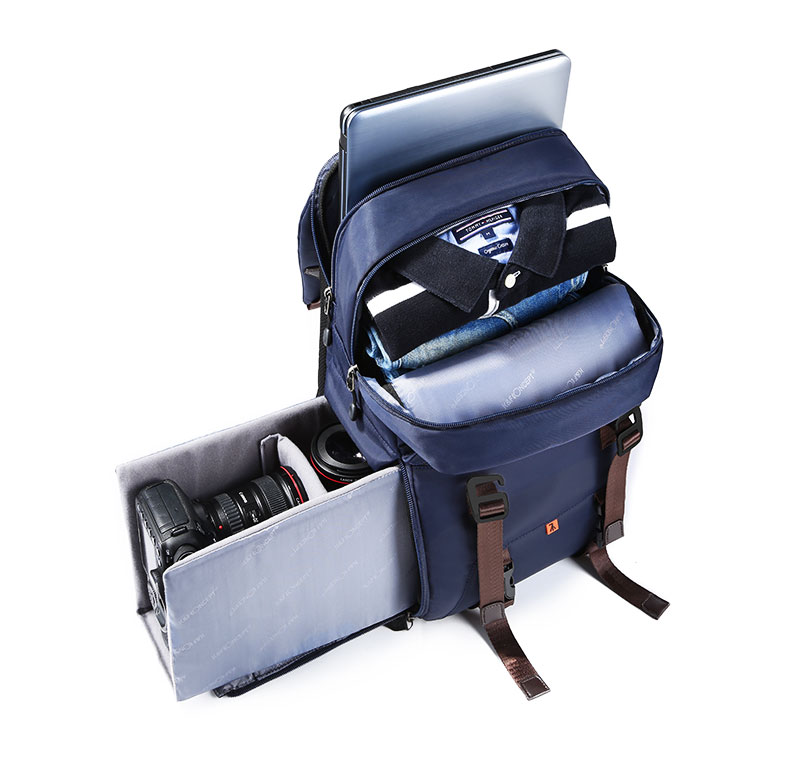 Practical capacity
Adequate Personal Items Compartment Dedicated clothes compartment and laptop compartment.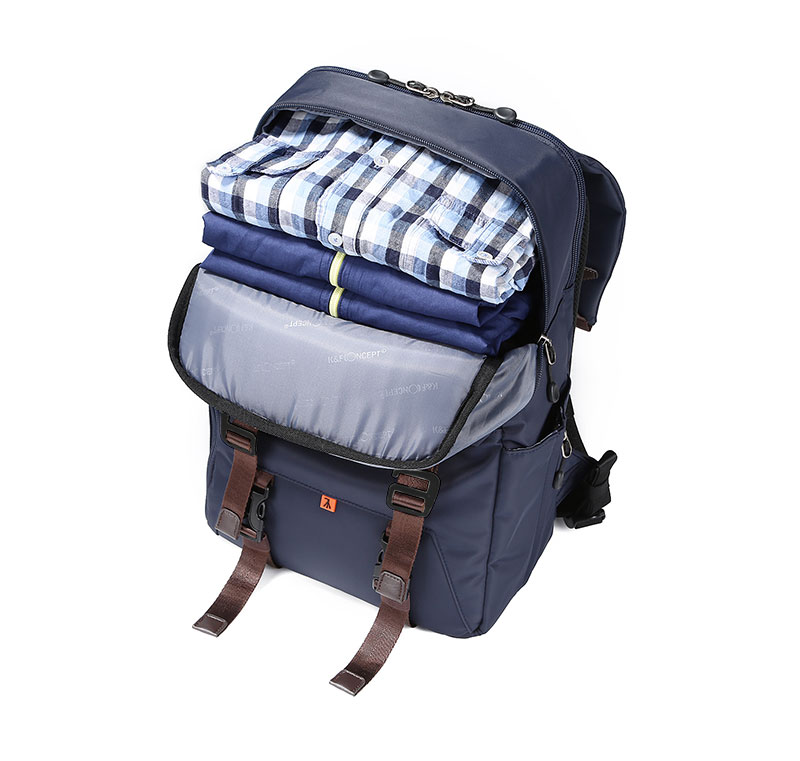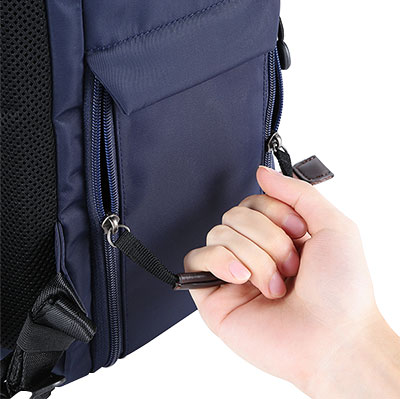 Side openting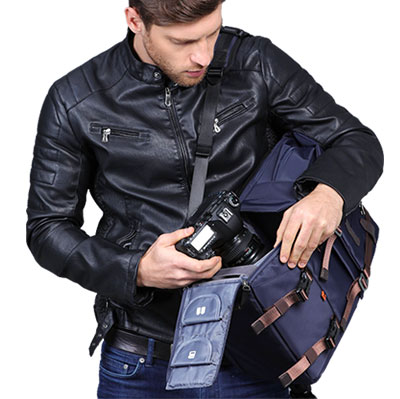 Remove the camera from the side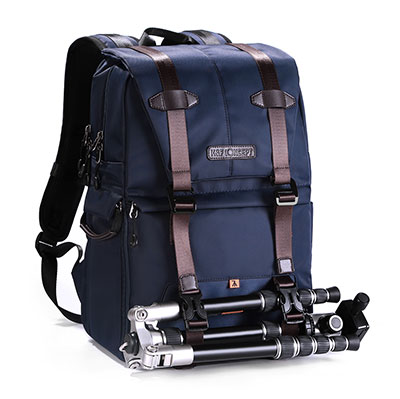 Tripod Straps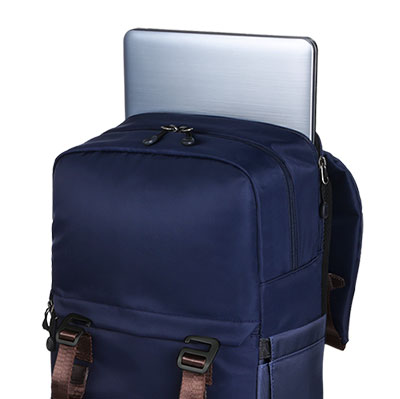 15.6" Laptop
High capacity
Easily meet your travel photo needs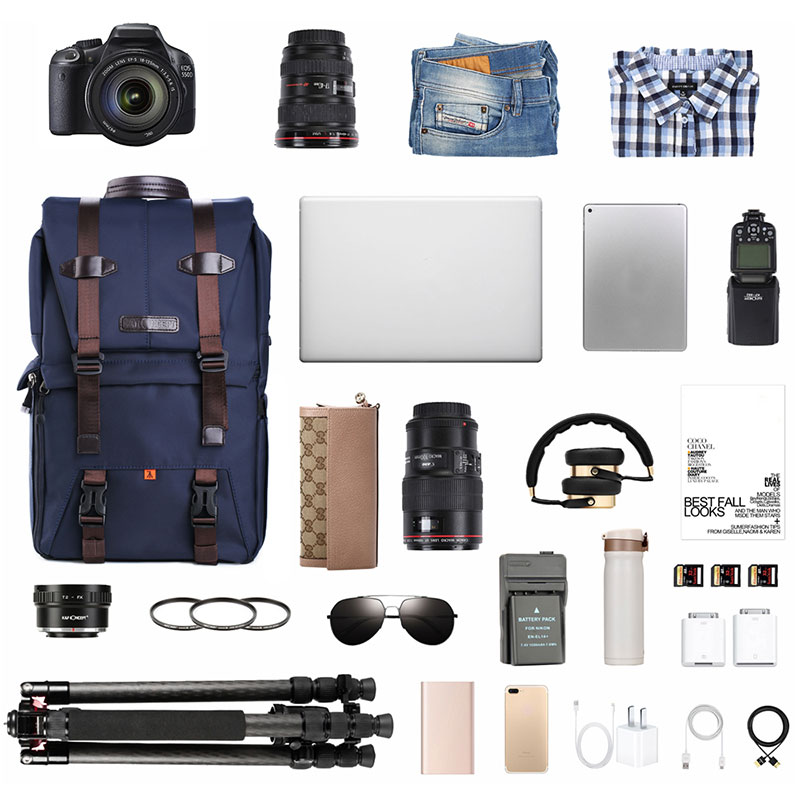 Stylish photography backpack
DSLR Camera Backpack Multifunctional Waterproof Nylon Bag with.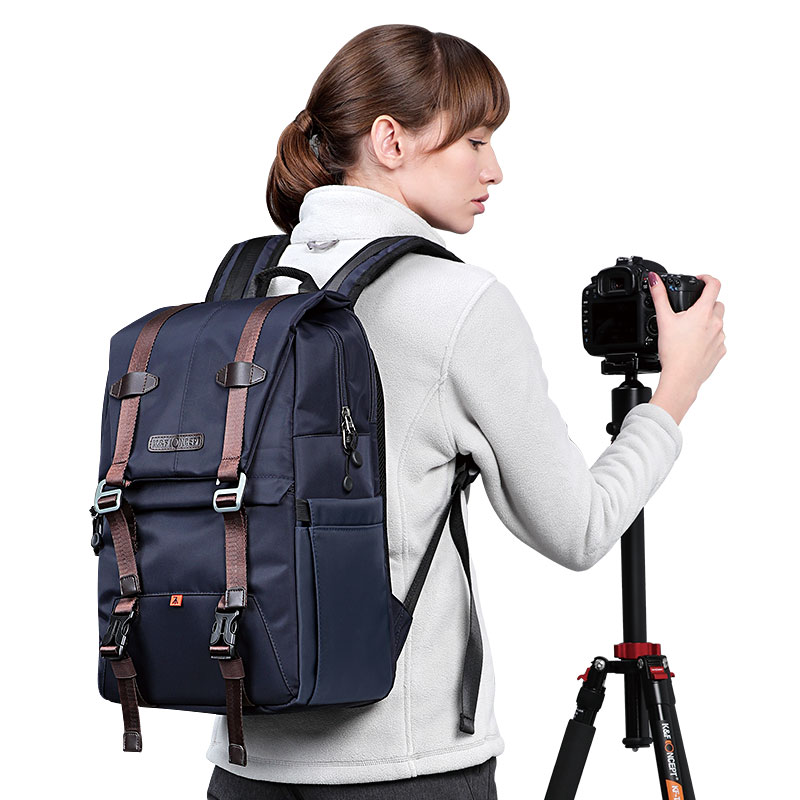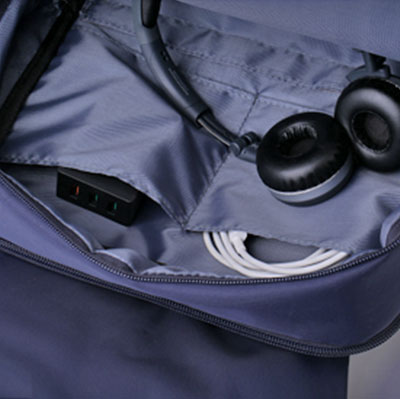 Small items pocket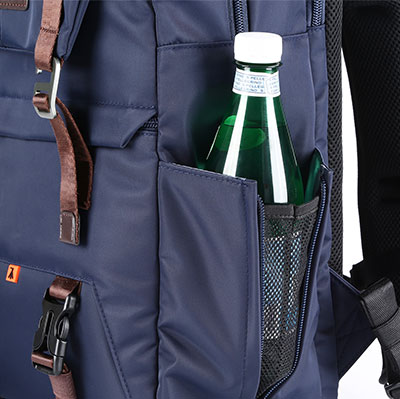 Side pockets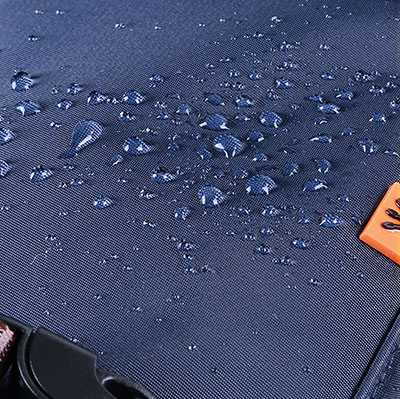 840D Water repellent nylon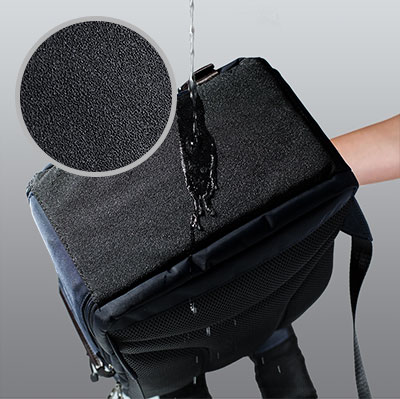 Waterproof leather bottom
How Does this Compare to a High End LowePro ProTactic 450 AW Backpack?
As a photographer and filmmaker, I use and access some very expensive equipment. Think Canon L series lenses, 1DX bodies, strobes, continuous lights, microphones, the list goes on. But when it comes to camera peripherals, it is not always true that you get what you pay for. There are some delightful budget surprises out there and this backpack is one of them.

For a start, it is reasonably priced and it is much better constructed than my three pricier old backpacks by a series of name-brand manufacturers. In fact, this K&F is just as 'pro' as the main backpack I currently use to move between locations. So why did I buy it, you might ask, if I already have a high-end backpack?

Well, my main bag is the much venerated Lowepro ProTactic Camera Bag, 450 . It's become more popular recently due to lot of positive YouTube reviews. I've had mine for years. The 450 is a large, high quality backpack. The main zip is on the inside, which ostensibly stops thieves in their tracks. I say ostensibly because the 450 still has pockets at the sides which don't stop thieves at all. So it's not perfect. It also has pretty thin straps which mean that although you can pack the kitchen sink, you can't carry it for long because the weight is not distributed well across the terrible thin straps. And despite what has been said in reviews, the 450 still looks like a camera backpack. I mean, attaching a gorillapod to it is a bit of a giveaway about the contents, no?

When I don't need to take the kitchen sink and I just want to enjoy the day, the 450 is total overkill. On those days, all I need is one camera body with an attached lens and, at most, a mirrorless compact for another focal length if I really need it.

Enter this delightfully unassuming and immaculately built navy backpack by K&F Concept. The features are all quite obvious from the product images, which I've supplemented in this review with my own pictures.

As you can see, the backpack has a protective compartment with extra velcro inserts which easily houses a Canon DSLR body and lens (the one you see is the 16-35 but it also houses the 24-70 just fine). It also leaves enough room for another mirrorless body or premium compact. I use Fujifilm X series cameras so I've put one in to show you how things could fit for you.

In the other photo, I've shown you that a 70-200 easily fits in the top compartment with lots of room to spare. So you really could use this as your day-pack with a 16-35, 70-200 and a mirrorless body with room for lunch, a water bottle, a phone, an LED light, a notepad, cuddly toy, etc.

As someone who has owned a lot of camera bags, the build quality of this K&F is the best I've encountered in years. The materials chosen are high quality, the stitching is excellent and there is no cruel, silly use of leather. The design cues are thoughtful, including pockets for your SD cards, a rain cover which goes over the entire backpack, and a tripod support buckle if you need it. The padding in the straps and the extra padding on the back (see my picture) makes the whole thing more comfortable under the same load than my main LowePro 450 backpack.

Overall, this K&F is a fantastic day pack. It is light, highly capable and very well designed. It is not true that you get what you pay for. Sometimes you get a bit more.
02/01/2022
Large backpack
Very spacious backpack, with a large number of pockets and useful spaces, fits the body well, and has a good distribution of loads. Excellent pocket for equipment on the side. The quality of the materials is excellent. Very useful PC pocket, I was able to fit a 15.6 inch without any problems, top of the range finish, casual, durable and waterproof material.
27/08/2021
Light, Comfy and Travel Ready!
Little did I know when I ordered this backpack, it will be my everyday carry!K&F was so thoughtful they included a lens accessories kit that will keep your lens and gears clean and dust free. Definitely a nice touch!It has a laptop compartment that fits a 14 inch laptop comfortably, you could probably fit a 15 inch laptop in there but it'll fit more tightly. The padding are sufficient and it will keep your laptop safe. Next to the laptop compartment is another space for 2 day clothes or accessories, quite convenient.The camera compartment itself could be accessed quickly from the side and can store a body (with lens detached) and two small lenses. It depends on how big your gear really is but velcros are always there to help your keep things organized and safe.This bag also comes with a rainfly to go over your backpack should you be caught in a heavy rain but the backpack itself should be able to withstand almost everything you throw at it, just don't throw it into the pool!
15/09/2018
Fits a lot - made with superior quality
Nice for camping where will fit my Bulky SLR - plus it's accessories like extra battery - Compact Flash cards. On top of a water bottle and two heavy blankets and a thick laptop! It also has two metal clips in front of you need to clip extra water bottles, tools, flash lights, etc. the backing of the backpack and the straps are padded very good so it doesn't hurt my shoulders when carry heavy bag. Very useful. By the way, it's a lot of velcros inside the bag that separate the bags into compartments, so if I'm not carrying my SLR, I can just take all the Velcro out and just carry the necessarily I need inside the bag instead. i also like the rectangle design to have the bag standing upward while I stuff items in- also makes it easier to take things out.
24/09/2017
Prefect camera bag
Gifted this bag to my photographer brother. Loved its unique space for camera. Alot safer for camera and also spacious and grest quality material.
28/08/2018
Excellent!
I chose this product because it offered the possibility to put my 15 inch laptop inside a compartment. Among the various offers, this one stood out for its resistance (being waterproof), its versatility, having a removable compartment and very comfortable pockets.
Inside there are also two pockets for batteries and SD cards.
Taking photos using a mirrorless body, I'm really enjoying it.
Finally, the aesthetics, although a rather subjective point, here we are faced with a backpack with original features and well built.
15/08/2021
Great bag, feels protective for camera
Great bag, expensive but side access is great for quick access to the camera, lower compartment hold DSLR and two lenses easily an upper compartment perfect for a few other items.
19/06/2021
Good all-round backpack
I use this backpack for multiple uses, from photography to academic to travel. It's really versatile and spacious, although it should come with more velcro to turn it into a 100% photo backpack..
21/05/2021
Comfortable
This is a great product, and it's a great value for money. It's a great value for money.
I had several criteria, the aesthetic, the practicality and security of the side storage, that it is comfortable and waterproof, and especially the possibility of housing a 15-inch computer. Everything is perfect! Super fast delivery
23/04/2021
Definitely my favourite backpack until now.
Literally love this backpack!! Perfect for my Nikon camera while travelling.
06/04/2021
These images belong to K&F Concept end users.
There are no faqs for this product.
Bag Compartment
Carrying/Transport Options
Backpack
Camera Support Strap
Yes
Camera Compartment
1
Lens Compartment
3+
Laptop Compartment Screen Size
15 inch
Bag Exterior
Exterior Color
Blue
Exterior Dimensions
27.5*14.5*44cm
Exterior Material
Nylon
Type of Closure
Buckle
Rain Cover
Yes
Bag Interior
Maximum Volume
20L
Weight
1.56kg