62''/158cm Aluminum Compact Travel Tripod Monopod with 360° Ball Head Quick Release Plate - K254A1 + BH-28L (SA254M1)
&FREE Shipping to Australia
Kentfaith K254A1+BH-28L (SA254M1) 62" DSLR Camera Tripod Lightweight and Compact Aluminum Detachable Monopod Tripod with 360 Panorama Ball Head Quick Release Plate for Travel. 30 Day No Reason Return.

KF09.084

SKU:

KF09.084

104.99

https://au.kentfaith.com/KF09.084_kf-concept-sa254m1-62''-dslr-camera-tripod-lightweight-and-compact-aluminum-detachable-monopod-tripod-with-360-panorama-ball-head-quick-release-plate-for-travel-and-work
Features
* 【Compact & Portable】Quality military magnesium aluminum alloy,corrosion resistance; tripod with ball head weighs only 3.35 lbs, it can be 180°reflexed and folded to 16.5'', easy to put it in a backpack or suitcase when travel.
* 【360° PANORAMA】The weight of tripod is 1.52kg. The 28mm large KF-28 metal ball head provide 10kg load capacity, it can be rotated 360 degrees, helping to expand dslr camera activity range when panoramic shooting.
* 【Detachable Monopod】 It can be turned into a lightweight monopod or walking stick alone to make your photography more diverse.
* 【EASY SET UP】 4 sections tube leg and the max diameter is 25mm; With powerful and quick flip leg lock allows you to adjust the working height in seconds; The height without column reaches 48.8'' and the height with 2 sections center column is 62'',making standing shooting easier.
* 【Multi-Angle Shooting】Spring self-locking foot tube angle adjustment button, just press and release to quickly adjust the opening and closing angle of the three legs; can help you achieve lowest angle shooting, macro shooting, and other special photography through inverted central axis.
Shipping
&FREE Shipping to Australia
62'' DSLR Camera Tripod Lightweight
Compact & Portable / 360° PANORAMA / Detachable Monopod
Easy Set Up / Multi-Angle Shooting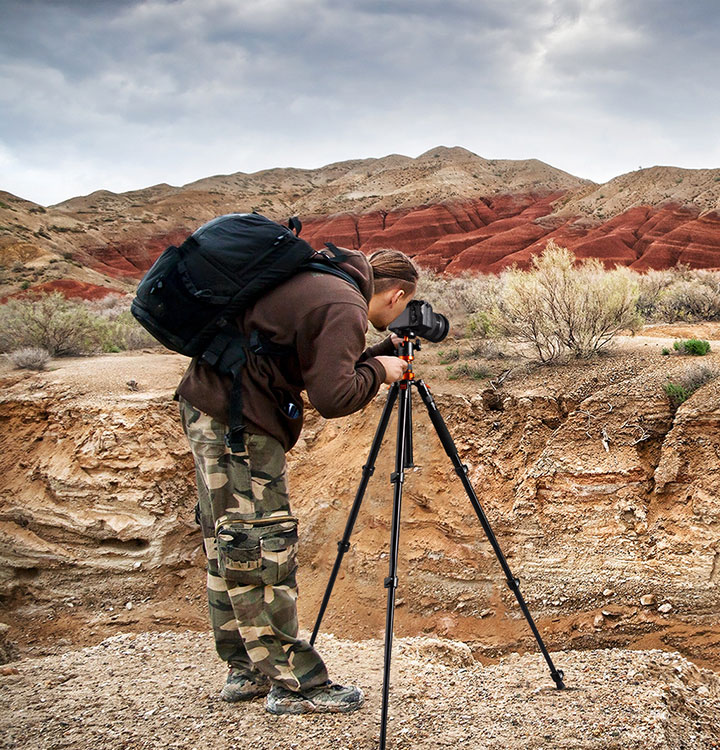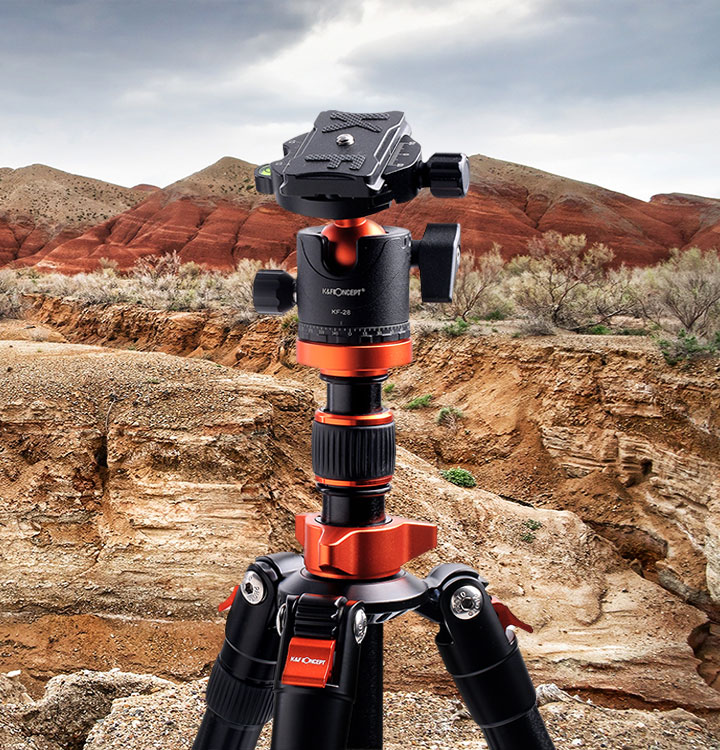 360° Horizontal rotation
Make it easier for photography enthusiasts to realize panorama shooting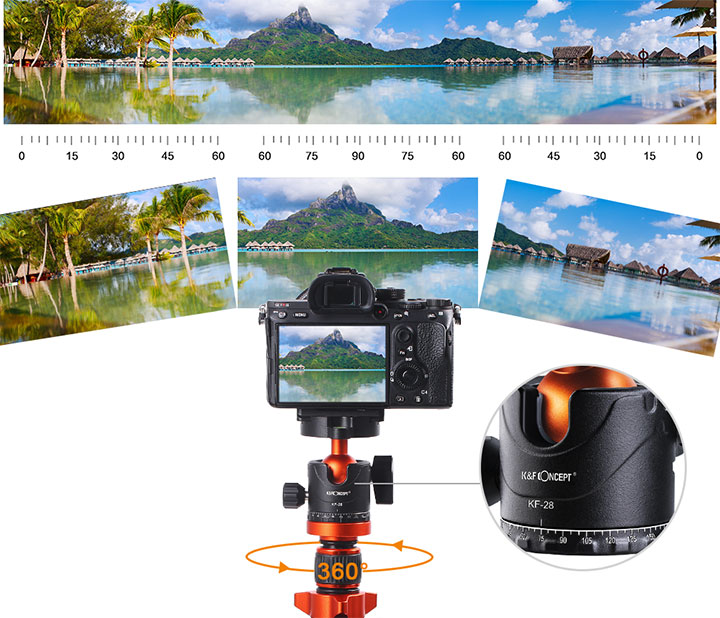 64.9 inch Detachable monopod
Can be used as camera monopod or converted into hiking alpenstock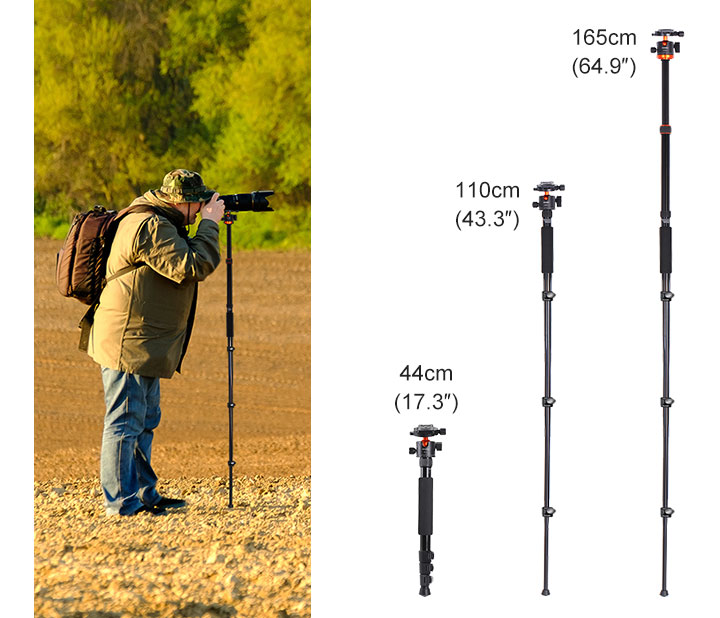 Quick Release Plate
All aluminum magnesium alloy with forged technology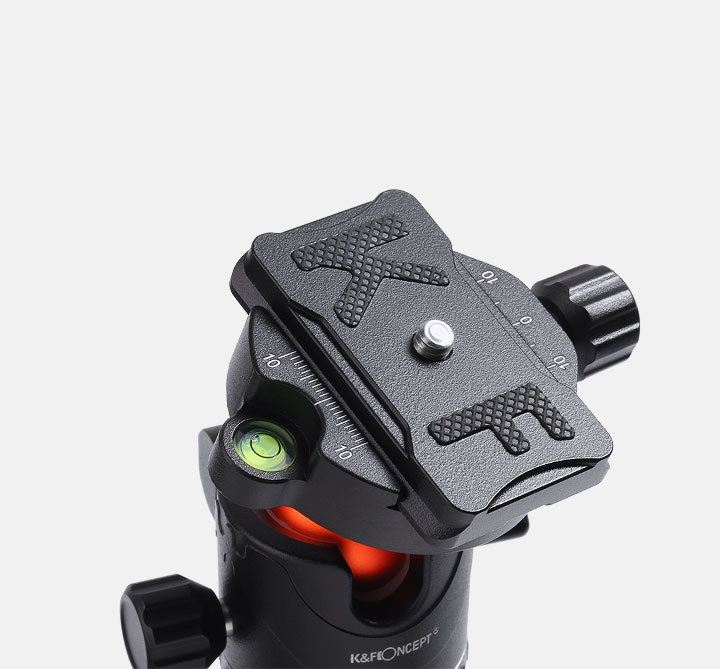 22lbs (10kg) Load capacity
1.1" (28mm) Large spheres are more stable.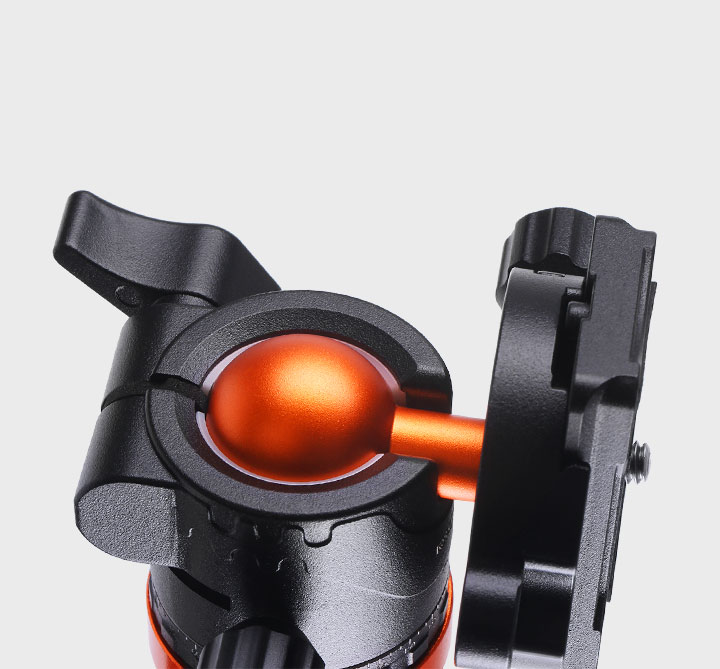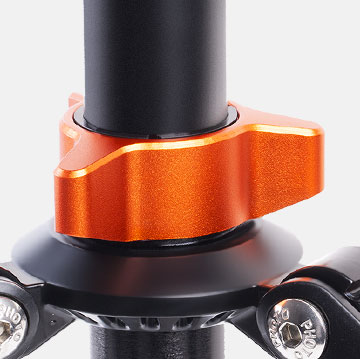 Center column lock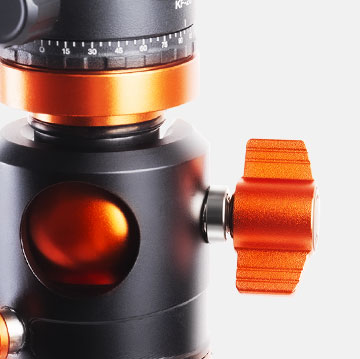 Strong locking force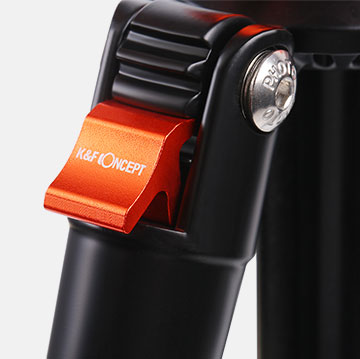 Angle adjustment button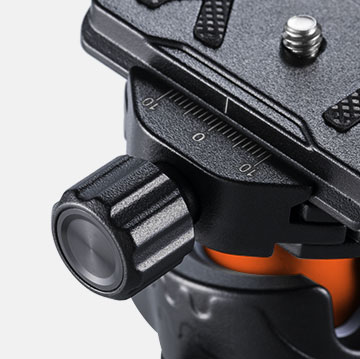 Locking knob
Macro photograhy
The center axis can be inverted to give you the option for low shooting angles.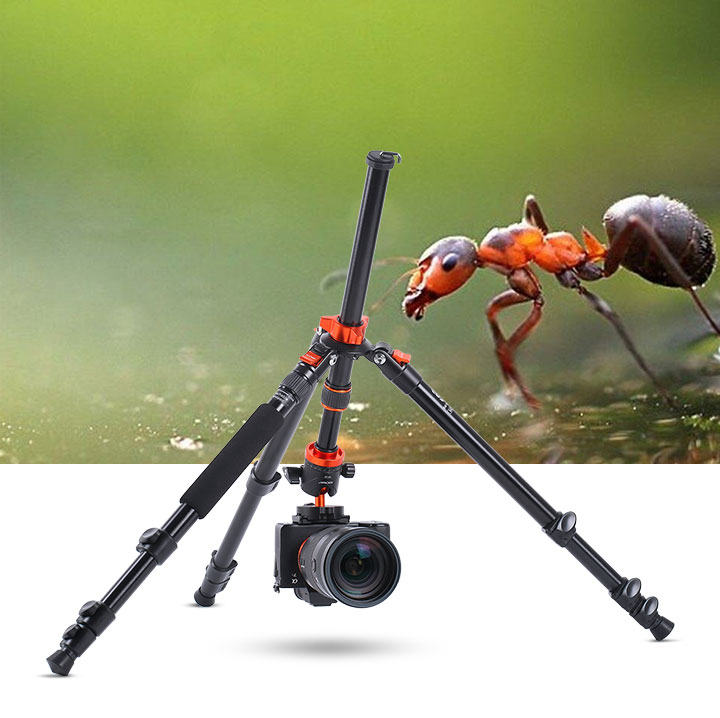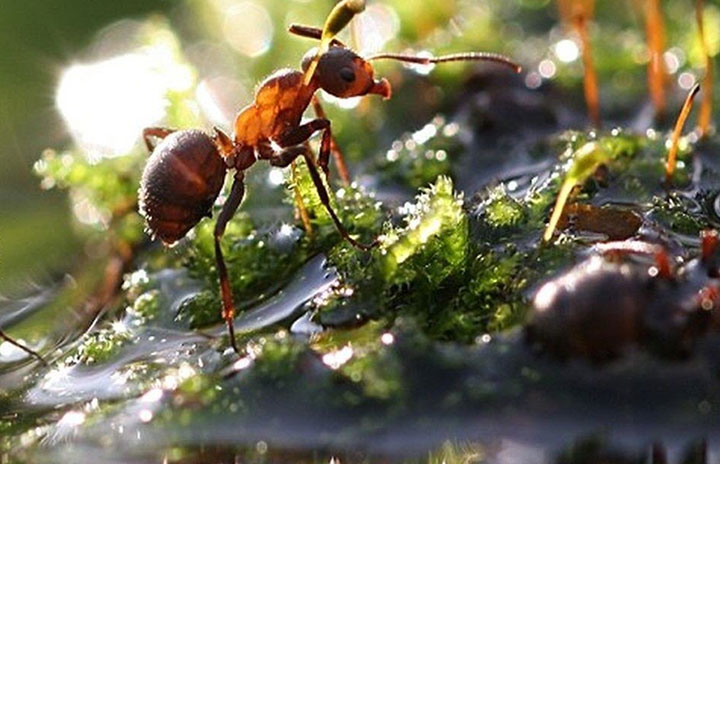 Easy To Shoot
The maximum height is 62.2"(158cm) and the minimum height is 20.1"(51cm)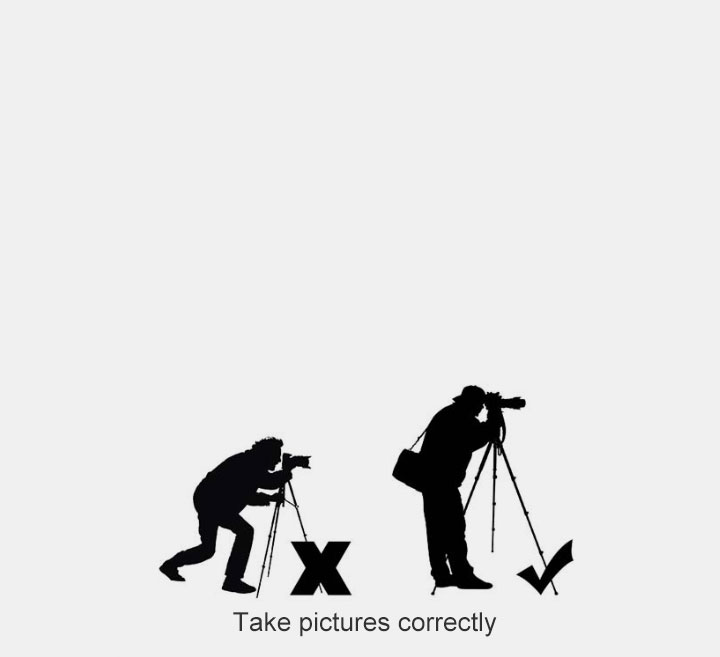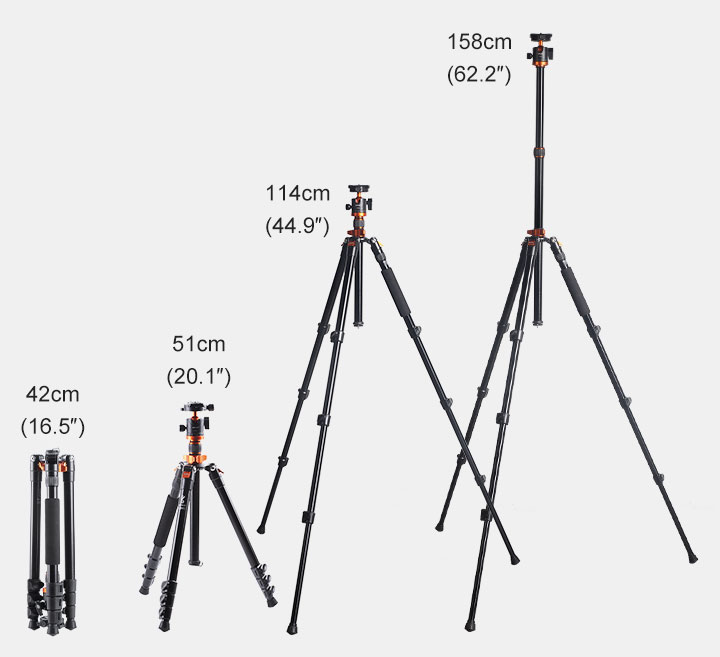 Easy to carry
Tube made of high quality magnesium aluminum alloy, can be 180°reflexed, better portability.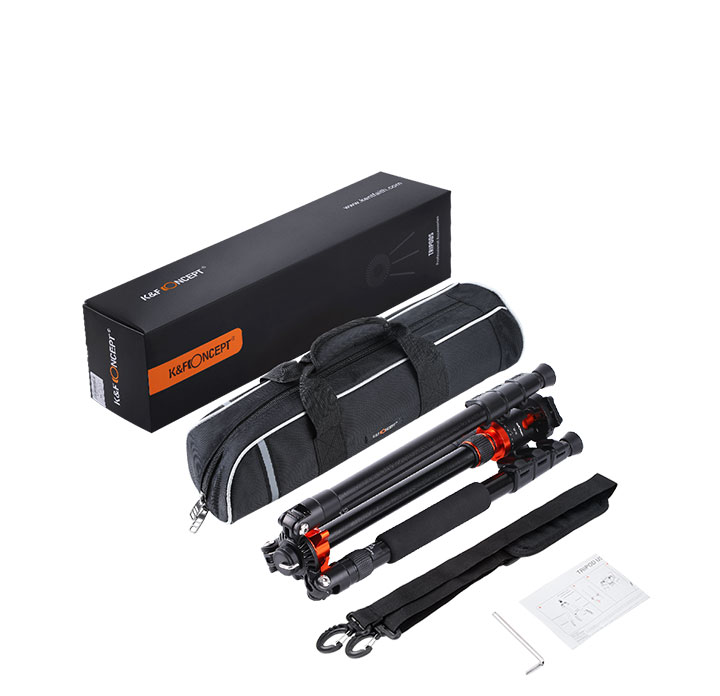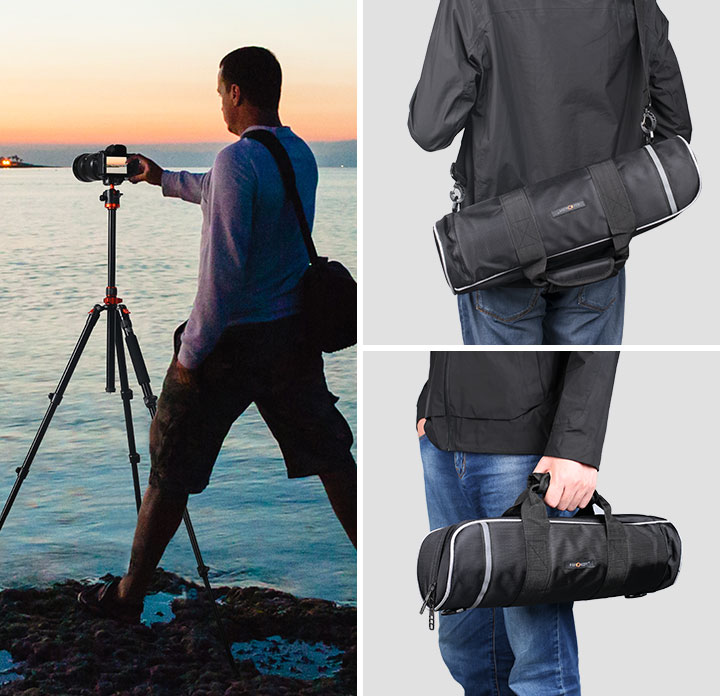 | | | | |
| --- | --- | --- | --- |
| | | | |
| | | | |
| | | | |
| Rating | 47 reviews. | 8 reviews. | 10 reviews. |
| Price | A$104.99 | A$121.99 | A$182.99 |
| Model | KF09.084 | KF09.084V1 | KF09.109 |
| Load Capacity | 10kg/22.05lbs | 10kg/22.05lbs | 10kg/22.05lbs |
| Maximum Working Height | 1580mm/62.20" | 1580mm/62.20" | 1600mm/63" |
| Max Height without Center Column | 1140mm/44.88" | 1140mm/44.88" | 1140mm/44.88" |
| Minimum Working Height | 510mm/20.08" | 530mm | 535mm/21.06" |
| Folded Length | 410mm/16.14" | 410mm/16.14" | 410mm/16.14" |
| Weight | 1547g/3.41lbs | 1547g/3.41lbs | 1346g/2.97lbs |
| Materials | Magnesium aluminum alloy | Magnesium aluminum alloy | Carbon Fiber |
| Ball Head | Ball Head | Ball Head | Ball Head |
| Color | Orange/Black | Orange/Black | Orange, Black |
| Bubble Level | | | √ |
| Leg Lock Type | Flip Lock | Flip Lock | Flip Lock |
| Leg Positions | 3 | 3 | |
| Independent Leg Spread | | | √ |
| Leg Sections | 4 | 4 | 4 |
| Leg Diameter | 16-25mm/0.63-0.98" | 16-25mm/0.63-0.98" | 16-25mm/0.63-0.98" |
| Feet Features | Can be reversed 180° and folded | Can be reversed 180° and folded | Can be reversed 180° and folded |
| Center Column Features | | Center Column Inversion | Center Column Inversion |
| Center Column Sections | | 2 | 2 |
Very good tripod/monopod
Upgraded my old tripod to this new design and I'm pretty pleased with it. I bought a K&C Concept tripod two years ago, it was more of a traditional design, which worked really well for me past two years. However, that was a little bulky, even when folded and in its bag, so it was harder to bring it during travelling. I checked for newer tripod design and saw this so I gave it a try, and it was much better design than its predecessor. When this tripod is folded, and stores in its carrying bag, it's only about 20 inches long. The carrying case is also well padded, so it's easier to wear on my shoulders. The tripod itself also weight much lighter, provides much better portability. I like the new ball head design, it's easier and faster to securely attach/remove my Canon DSLR onto it and easier to rotate it 360 degrees during photoshoot. It can also be changed into a monopod quickly by pulling up the center stick. The three legs looks smaller, but they are sturdier and can be locked/unlocked faster. The orange metal pieces on the tripod also make it looks much nicer and more attractive than those standard one color tripod out there. Overall, it was a really upgrade for me.
01/08/2021
Sturdy and lightweight
Got this for my photography studio. It's really lightweight and surprisingly stable and sturdy for its weight and price. When shooting timelapses outside you need a really stable tripod and this one achieved good results. I Like the ball head and it's nice case.
20/09/2020
good height, stable and compact.
I told my brother to get me this tripod for my DSLR. My last tripod broke its leg. So, I had to go to a new one. It is very lightweight and has good height as described on the website. I have tried everything that a tripod has to offer and I am kind of satisfied with the purchase. It can be adjustable to different angles. It is totally worth buying. It has a nice locking mechanism because there is a level, not a knob. It folds down to a small size for travel in its own bag. It is compact and very stable.
29/09/2020
Amazing Tripod to work with.
The features listed on description are accurate and works well. With it's light weight made it easy to put it on my backpack without adding a lot of weight (see photos)The quick flip leg lock allows you to truly adjust the working height in no time.The lightweight monopod made selfie photography more fun.I tried every thing the tripod had to offer in less than one week and was very happy with it.I'm not a professional photographer, but tripod makes me look and feel like one. Thank you K&F Concept, looking for more products from you.
03/08/2020
Best quality
Best quality
06/07/2021
Bien construis
Il est solide et très pratique.
03/05/2021
Help
I picked this up because I'd heard some great things from friends in the photo industry, and I must say: I have not been disappointed. This thing is nuts!The build quality is top notch: The head is sturdy while still being smooth/maneuverable when the tension is released - my Sony a7ii w/battery grip mounts beautifully and doesn't slip or cause the ball head to fall/move when it's tightened down. All of the adjustable knobs feel SUPER smooth and tighten down really nicely. The legs feel robust, and the latches on the collapsible legs feel great (and rule if you need to get this thing to full height in a pinch).Overall I'm just kinda blown away. I didn't expect for a tripod in this price range to be SO great - this is definitely the best travel tripod that I've ever owned - and I couldn't recommend it more.
15/04/2021
Take it all apart. Tighten and loctite. Perfect.
I needed a small lightweight tripod that could fit inside a suitcase that was not $500+ When it arrived everything was loose. Took it apart and applied some blue loctite to some of the screws and cranked them down. So far so good and that fixed the problems you see in other reviews. If this is your main tripod, you will hate it. Best as a 2nd or purely travel tripod.
14/04/2021
Awesome
Excellent tripod. Im using it to hold up a pochade box for plien air painting. Works great. It's got some weight to it. Nice and sturdy.
16/03/2021
Great tripod for the price you pay for which I totally recommend
Recently bought Canon Mark 4 which is a little bit over 3 lb (1800 grams to be exact) I was using some old Sunpak tripod which broke, so I was looking for a good replacement that can handle the height of my camera.So far I am really happy with this tripod. Looks strong, legs are sturdy. Whole construction is made from quality materials without any cheap plastic on it and is not ultra-heavy nor super light. Really compact when in folded position and has carry bag which also seems like its made from quality material. Love the design and the orange color here and there. I am using K&F Concept ND filters so overall and I'm really satisfied with the company's products. The quick release plate has a bit weird mechanism for removing which takes few extra seconds,but not a big deal in general.Great tripod for the price you pay for which I totally recommend
20/01/2021
These images belong to K&F Concept end users.
How to assemble tripod leg
How to assemble center column
Tripod General
Load Capacity
10kg/22.05lbs
Maximum Working Height
1580mm/62.20"
Max Height without Center Column
1140mm/44.88"
Minimum Working Height
510mm/20.08"
Folded Length
410mm/16.14"
Weight
1547g/3.41lbs
Materials
Magnesium aluminum alloy
Ball Head
Ball Head
Color
Orange/Black
Bubble Level
Tripod Legs
Leg Lock Type
Flip Lock
Leg Positions
3
Independent Leg Spread
Leg Sections
4
Leg Diameter
16-25mm/0.63-0.98"
Feet Features
Can be reversed 180° and folded
Tripod Center Column
Center Column Features
Center Column Sections