MD to NEX Lens Mount Adapter for Minolta MD MC Mount Lens to NEX E Mount Mirrorless Cameras for Sony A6000 A6400 A7II A5100 A7 A7RIII K&F Concept
To
Australia
Expedited Free Shipping
3-5
business days
Shop Best Lens Adapter/Lens Converter Ring Made by K&F Concept. Find Top-Rated Canon EF, RF, EOS-M, Fujifilm X-mount, Fujifilm G-mount, Leica L-mount, Nikon F, Nikon Z mount, etc. Enable the use of camera and lens combinations from otherwise incompati

KF06.440

SKU:

KF06.440

40.99

https://au.kentfaith.com/KF06.440_new-product-kf-m15105-md-nex-pro,new-in-2020-high-precision-lens-adapter-orange
Features
* Minolta, Seagull and Pearl River series MD lenses are transferred to SONY NEX bayonet body.
* High-precision perfect transfer, aluminum-magnesium alloy ring body, fine copper bayonet will not wear the lens, the workmanship is very exquisite, tight and smooth combination with the bayonet, adjustable and focusable, the lens macro function can be played, and can be infinite Focus.
* The lens can be matched with this adapter ring, the camera must be adjusted to manual mode to use with this adapter ring.
* Support all focus ranges to infinity.
* [Precautions] When using the adapter ring for the first time, please say that the "No lens release shutter" option in the body menu is turned on, otherwise the lens will not be recognized and the shutter will not be used to take pictures
Shipping
To
Australia
Expedited Free Shipping
3-5
business days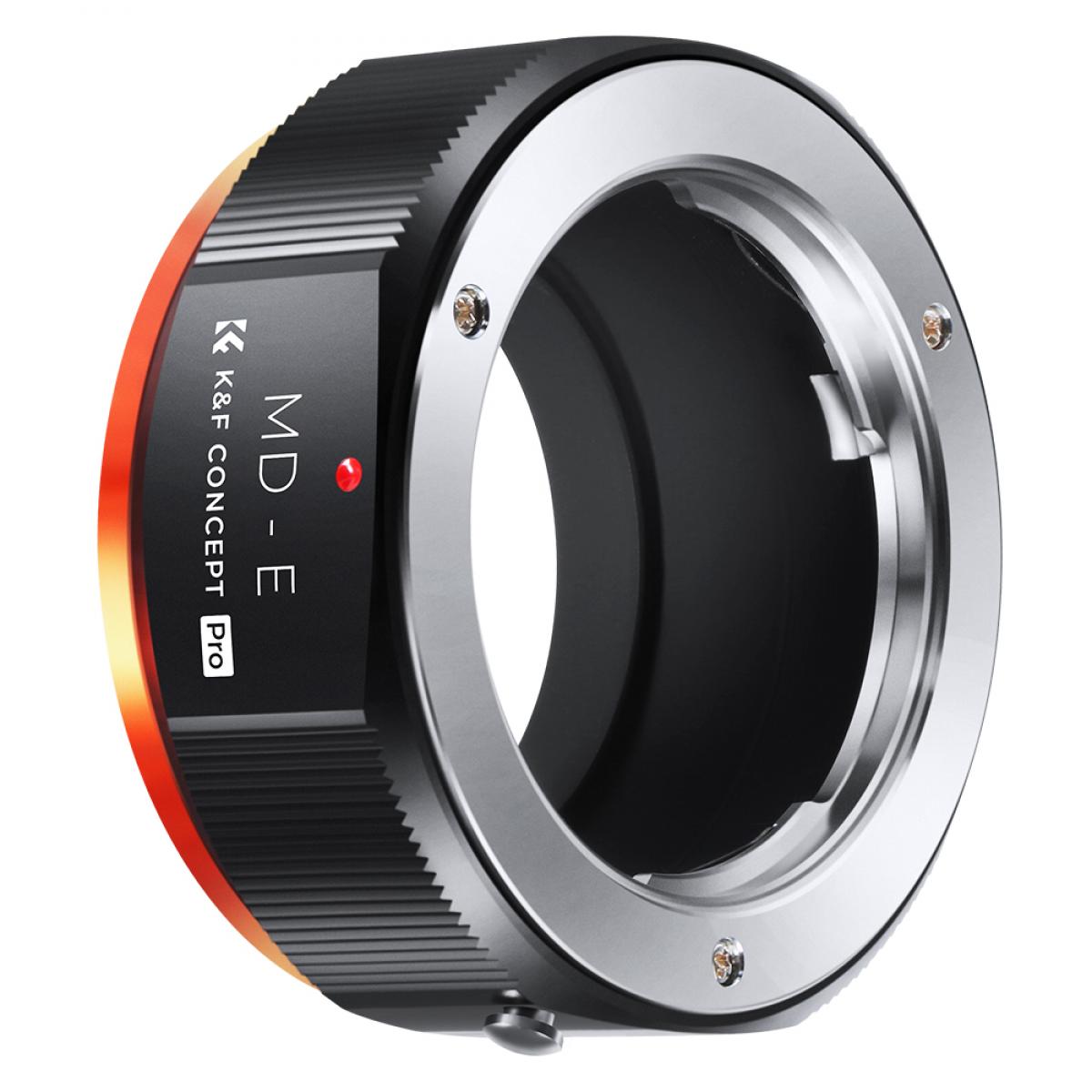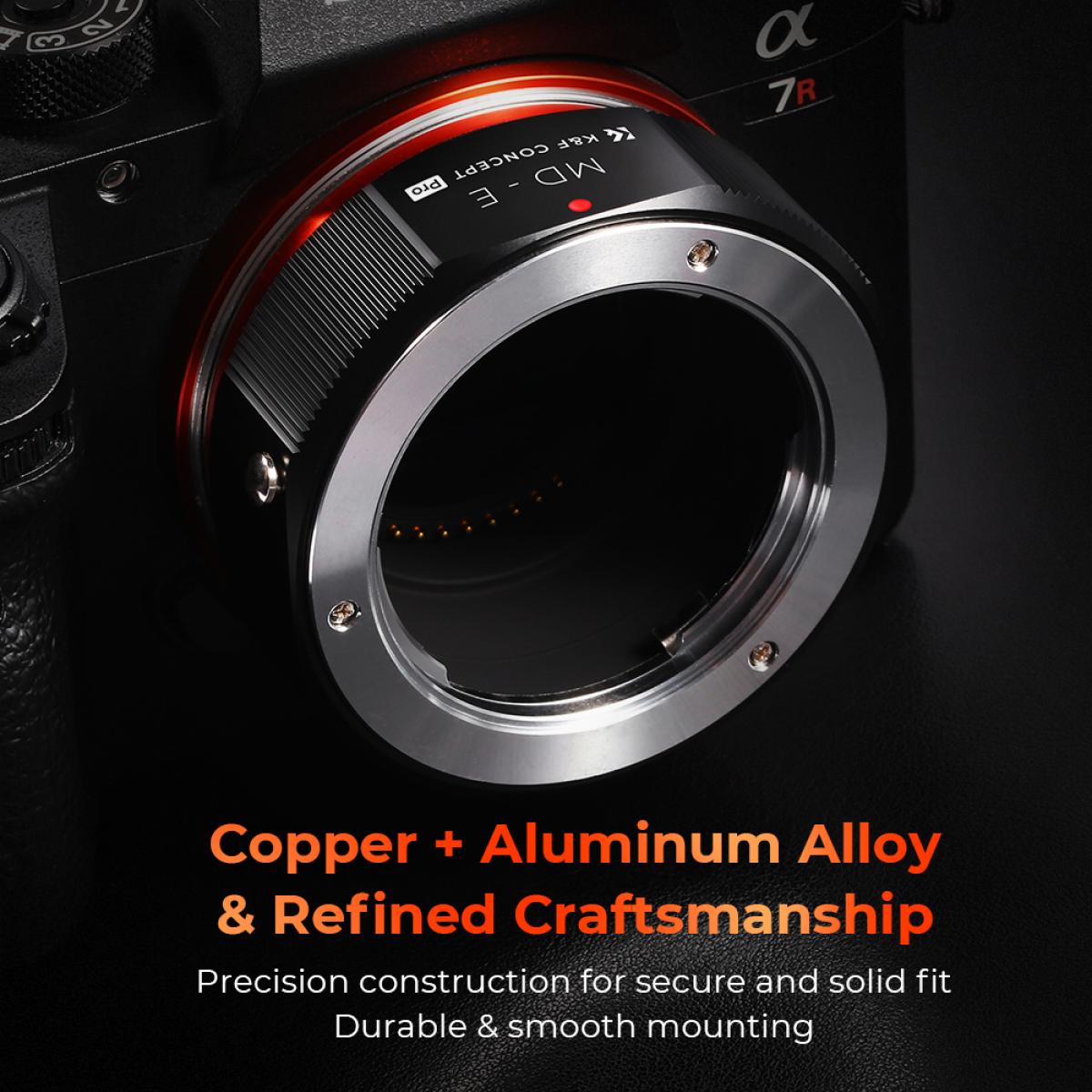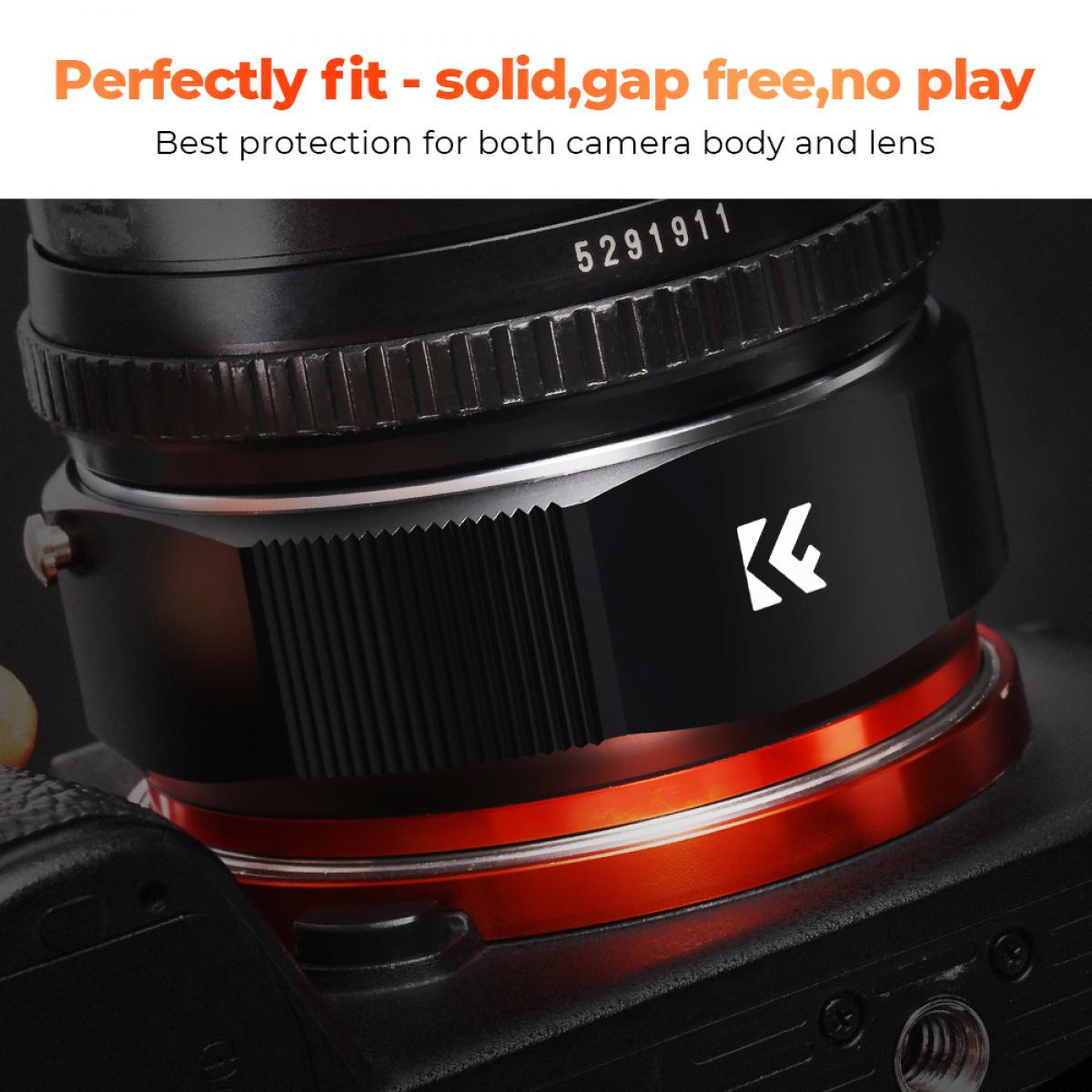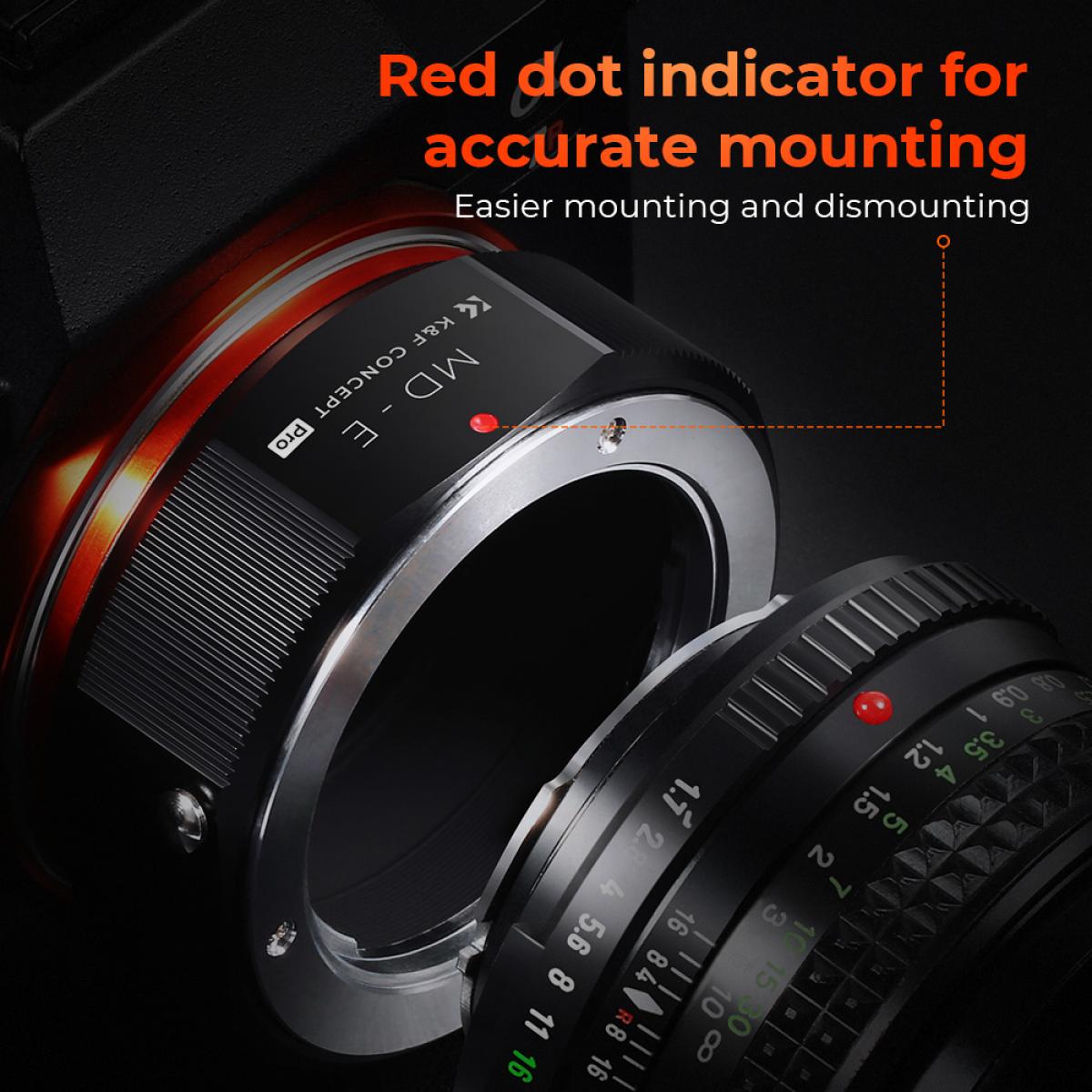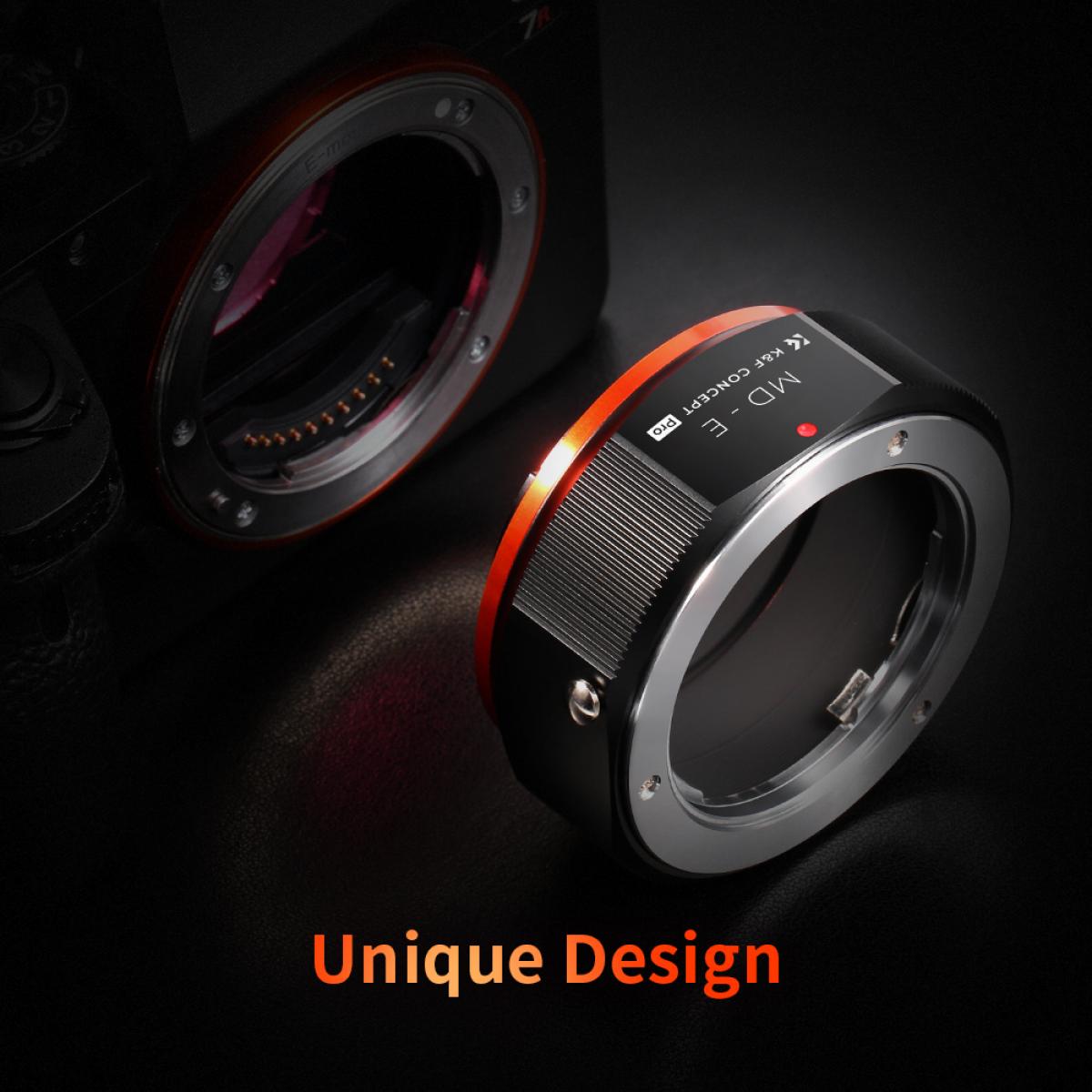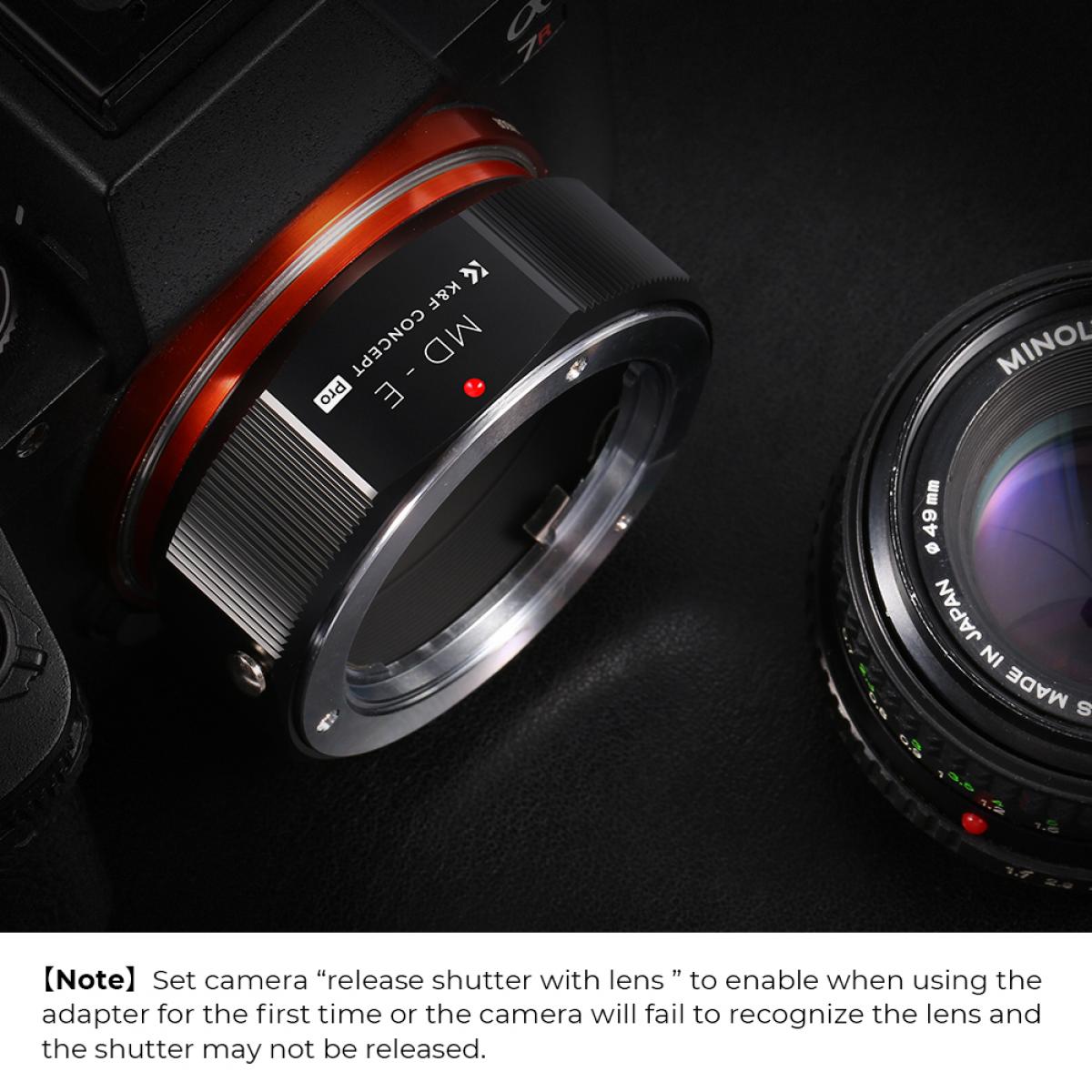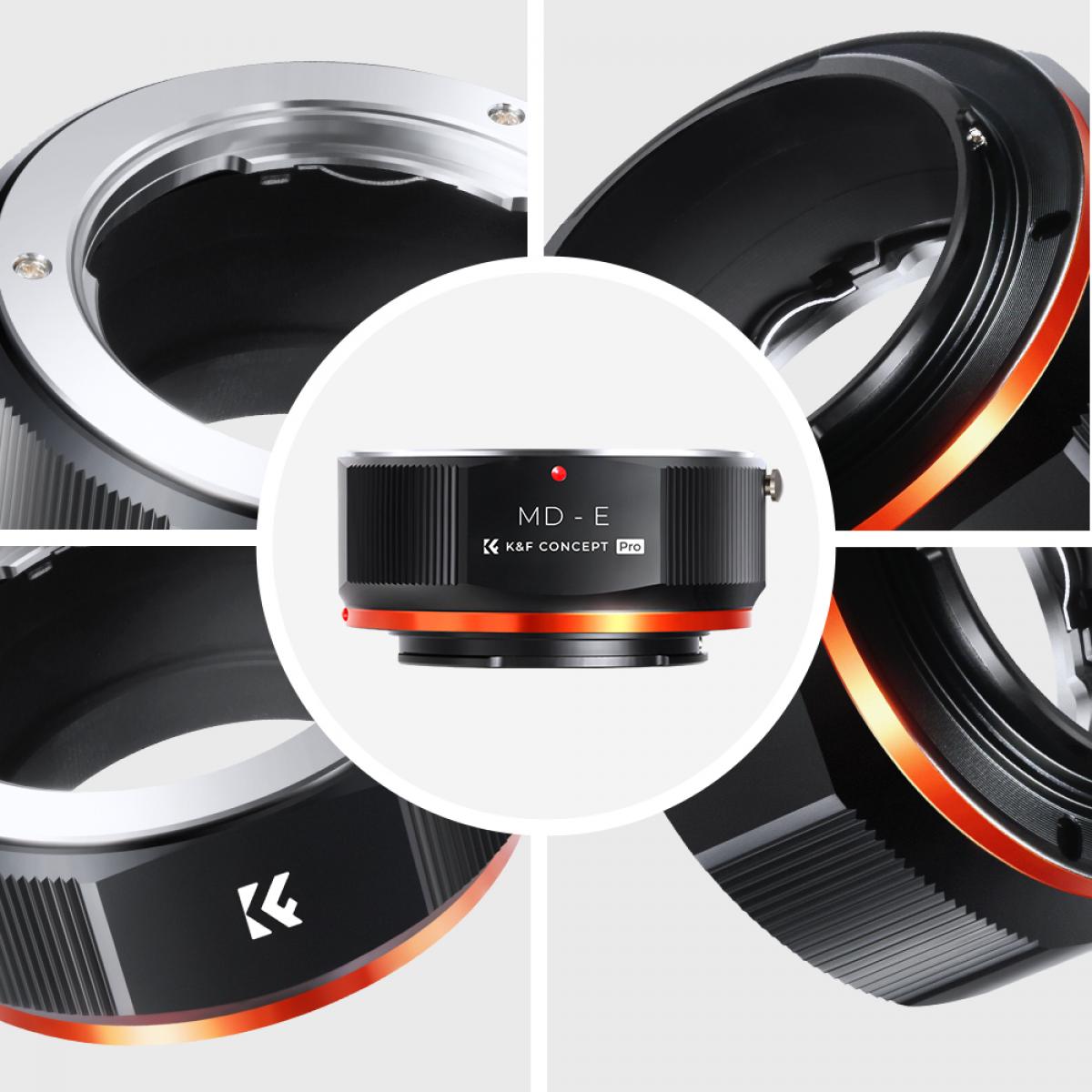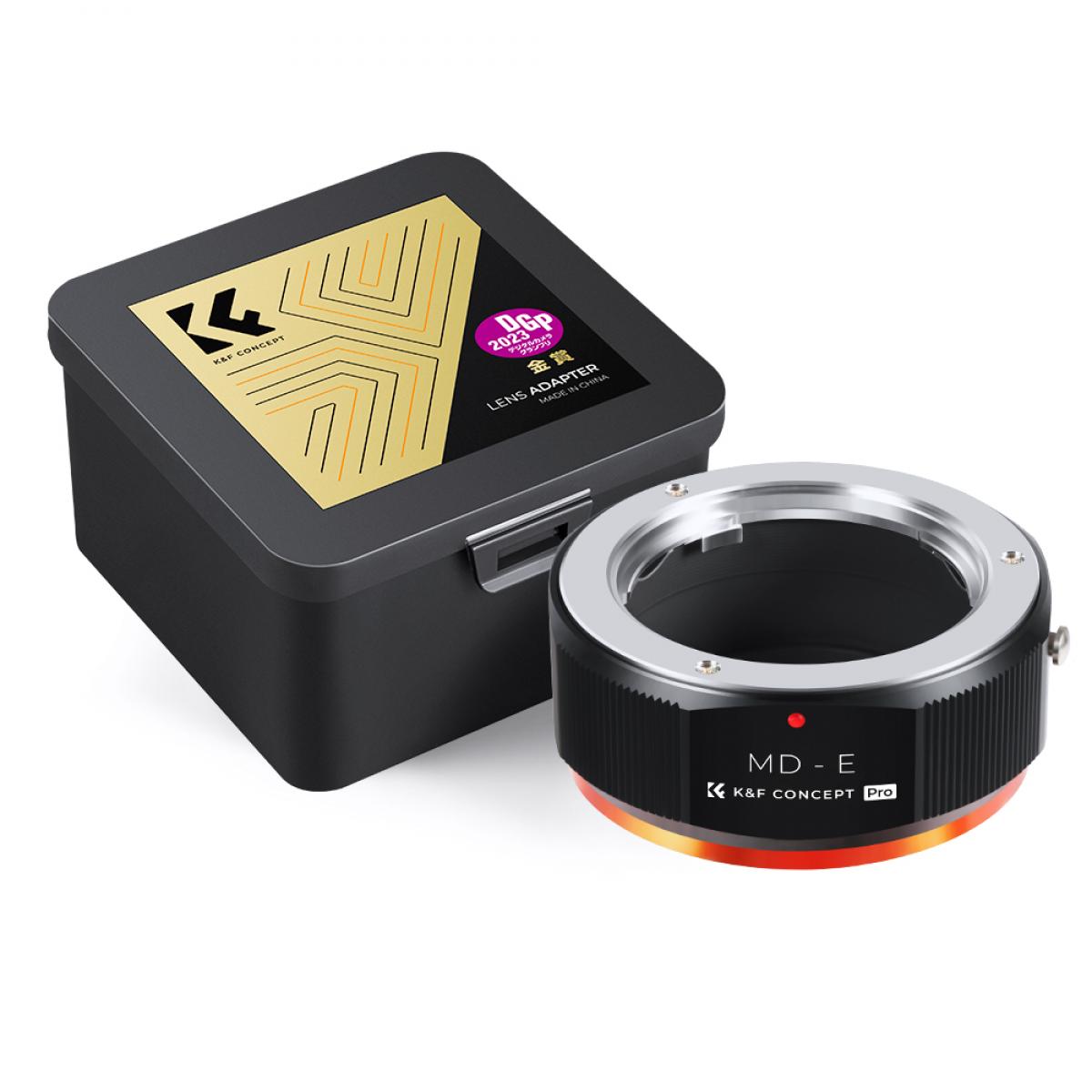 World peace is attainable!
Well made. Superb. A lawn full of four leaf clovers.
09/02/2021
Lasted less than a week
My K&F Concept MD to NEX lens mount adapter has already broken after three days of use. Lenses attached to it no longer lock into place. The bayonet mount still keeps lenses on but after focusing or changing apertures, I have to make sure to tighten them back on now. It still works but broken in three days? A bit disappointed to say the least. It's too big a hassle to send it back; I'll use it until it fails altogether then get another. A million years ago (well, more like 35 or 40), I had a cheap 2X teleconverter wear out in the same way, but that was after several years of use. Other than that, it still works like a charm, and would be a 5 star item were it not for my example's fragility This setup won't threaten fully automatic digital photography, but being able to take digital photos with my 40 or 50 year old Rokkors is just too cool an opportunity to pass up.Update 5Feb2021: Now the bayonet mount flange to the camera for this thing is loose and has rendered it useless. Hassle or not, back it goes to Amazon. Probably will be considering another maker. Shame. It looked great on my camera, but less than a week of use has completely worn it out.
03/02/2021
Precision and Value!
I initially purchased the K&F Concept Pro for Minolta SR to Sony E-mount. Absolutely brilliant build quality and match to my a7C! Ended up purchasing follow-up K&F adapters for Canon FD and Konica AR as well. Look no further for affordable and reliable to intersect.
01/01/2021
Quality material but not tight tolerances
I purchased the Minolta MD/MC mount to Sony E mount version. The quality of materials was high, plastic on the outside but the functional bits were aluminum. The tolerances weren't the best as I did experience some rubbing on the lens to adapter side. I used this with cheap ancient vintage lenses but if I were using it with something with higher value I would be unhappy. - hence the 3 star rating. Overall, cheap but I wouldn't use this with an expensive lens.
28/11/2020
There are no faqs for this product.
New design lens adapter series from K&F Concept
How do you find the right size of lens adapter?