K&F M10115 M42-NEX PRO,New in 2020 high precision lens adapter (orange)
&FREE Shipping to Australia
Brand:

K&F Concept

Buy K&F Concept k&f m10115 m42-nex pro,new in 2020 high precision lens adapter (orange) online, A$37.99 free shipping to Australia.

KF06.435

SKU:

KF06.435

37.99

https://au.kentfaith.com/KF06.435_new-product-kf-m10115-m42-nex-pro,new-in-2020-high-precision-lens-adapter-orange
Features
* M42 screw series lens is transferred to SONY NEX mount body for use.
* High-precision and perfect transfer, aluminum-magnesium alloy ring body, fine copper bayonet will not wear the lens, the workmanship is very exquisite, tight and smooth combination with the bayonet, adjustable and focusable, play the lens macro function
* The lens can be matched with this adapter ring, the camera must be adjusted to manual mode to use with this adapter ring.
* Support all focus ranges to infinity.
* [Precautions] When using the adapter ring for the first time, please say that the "No lens release shutter" option in the body menu is turned on, otherwise the lens will not be recognized and the shutter will not be used to take pictures
Frequently Bought Together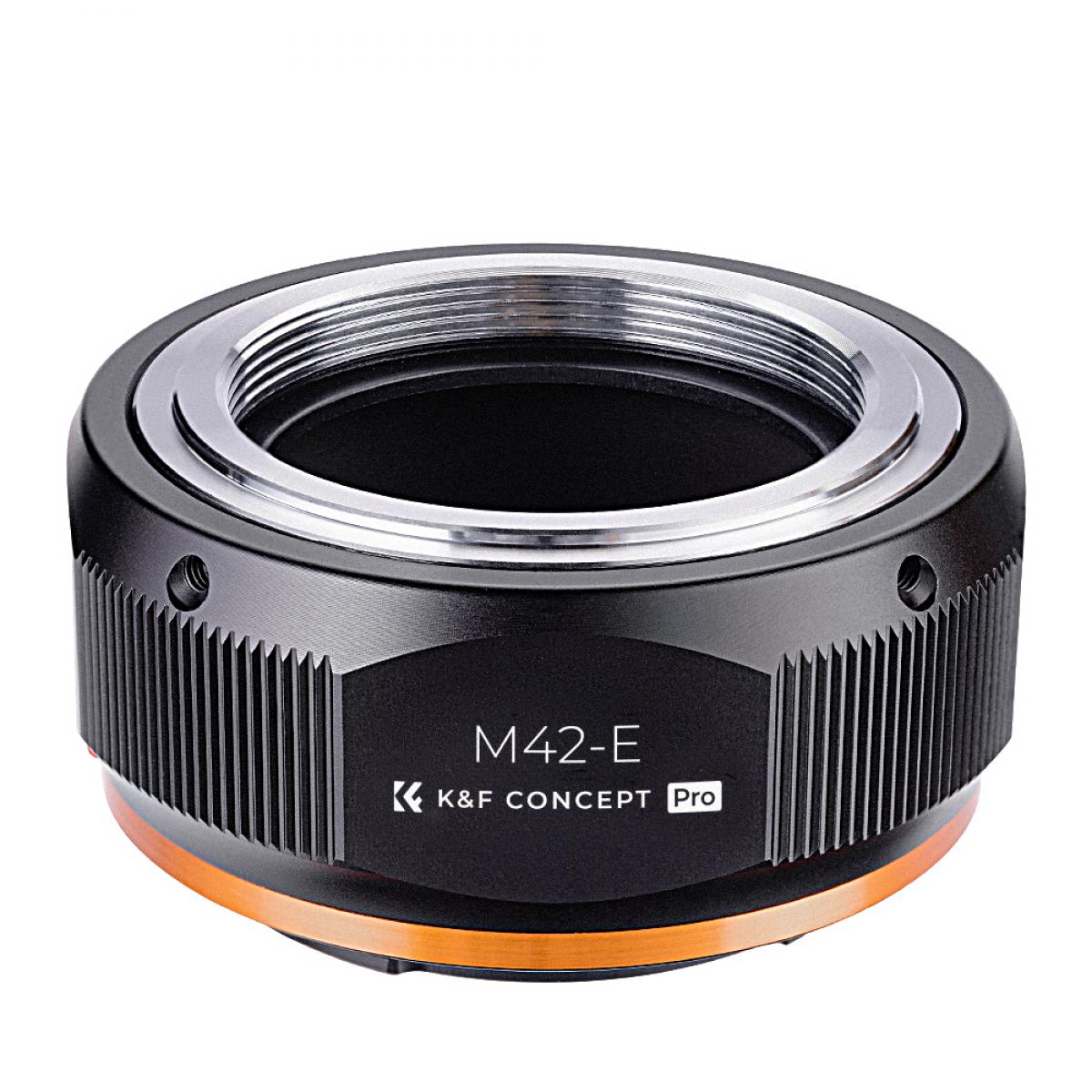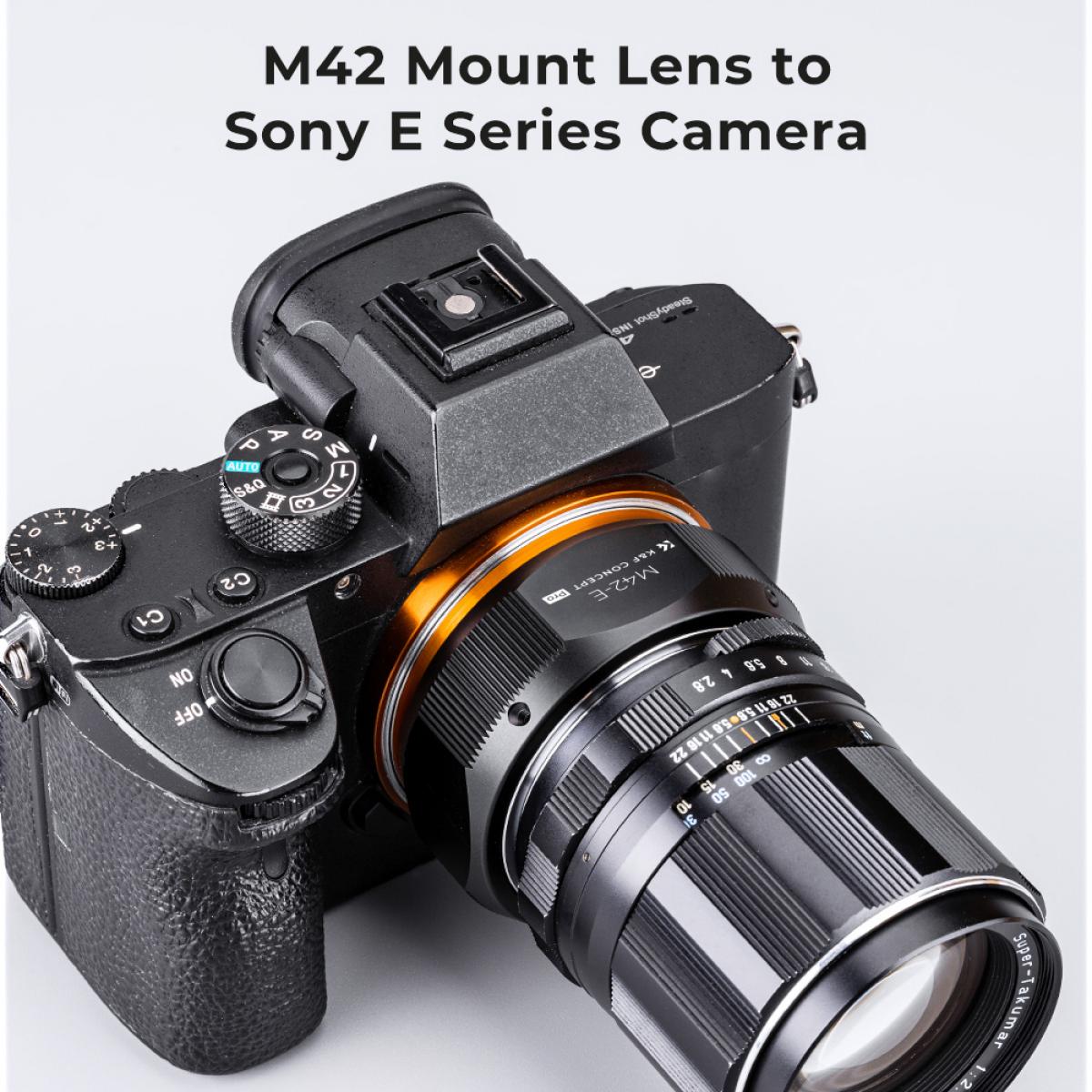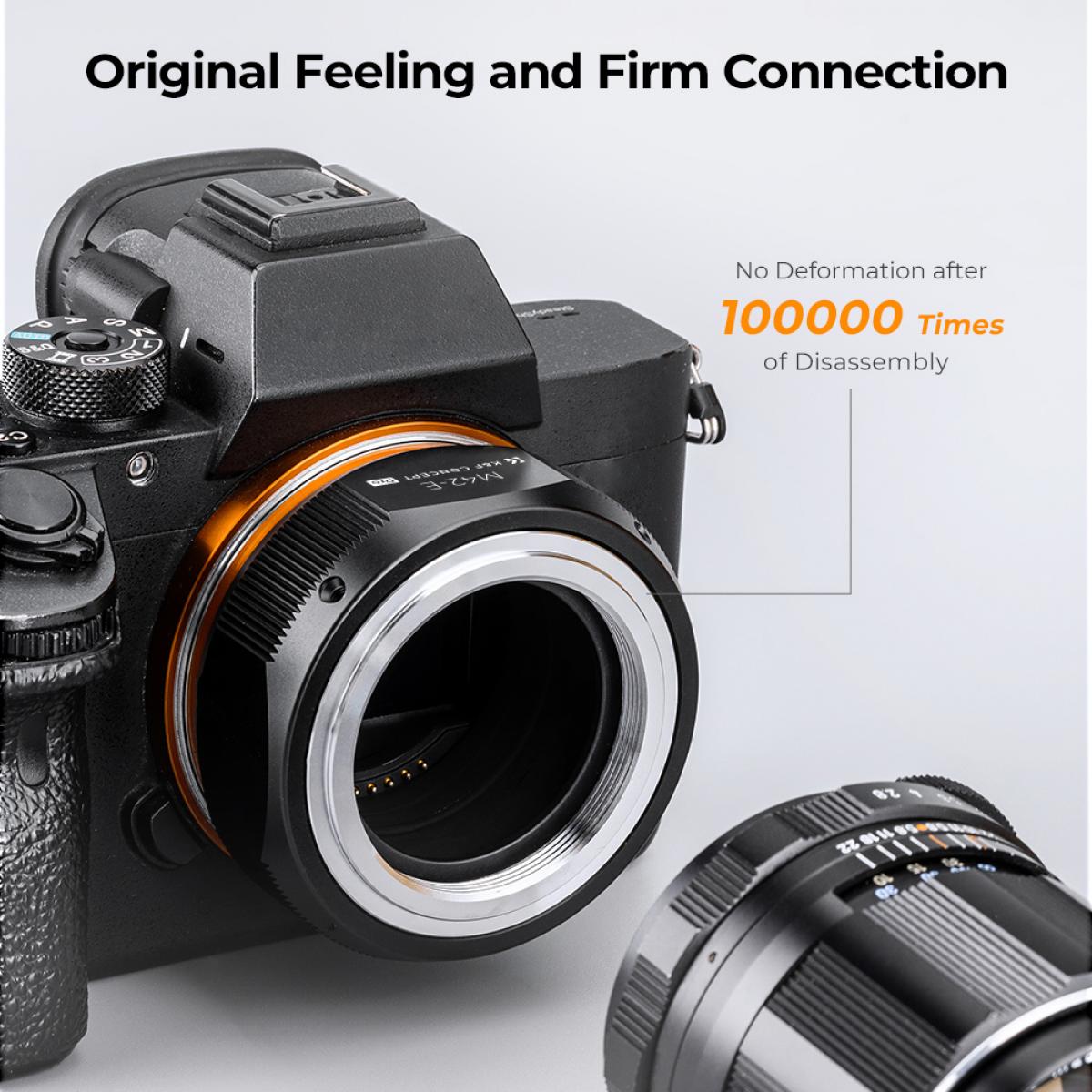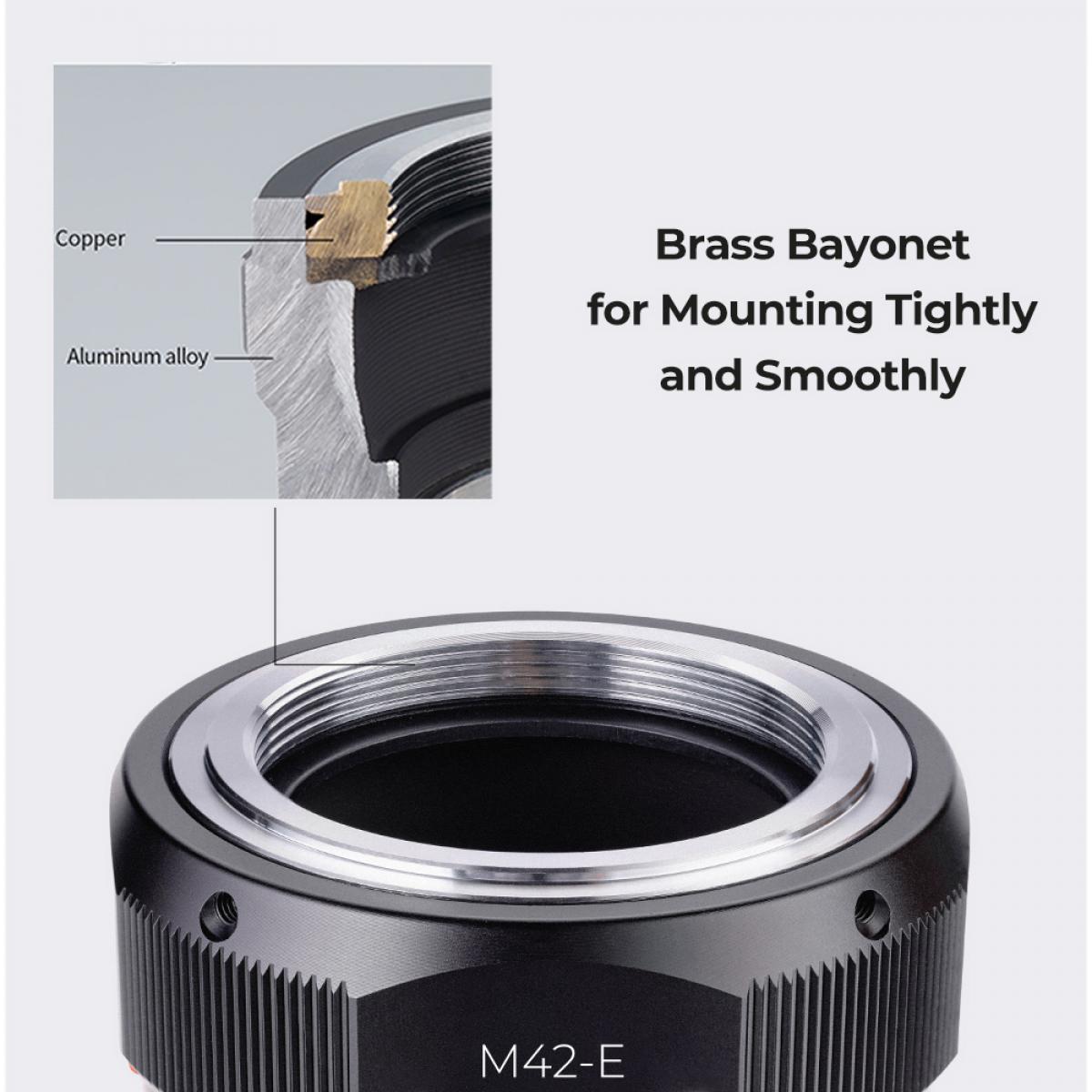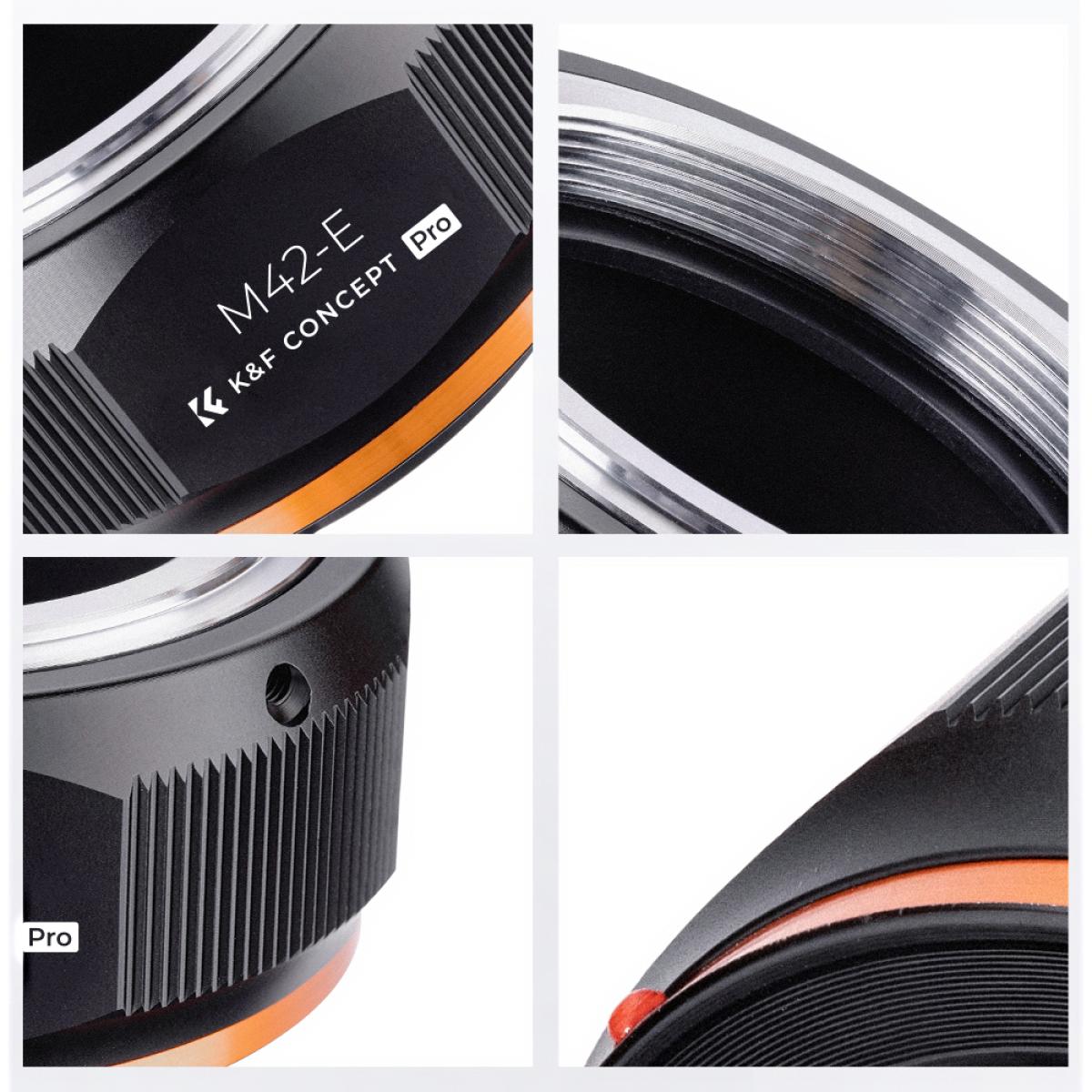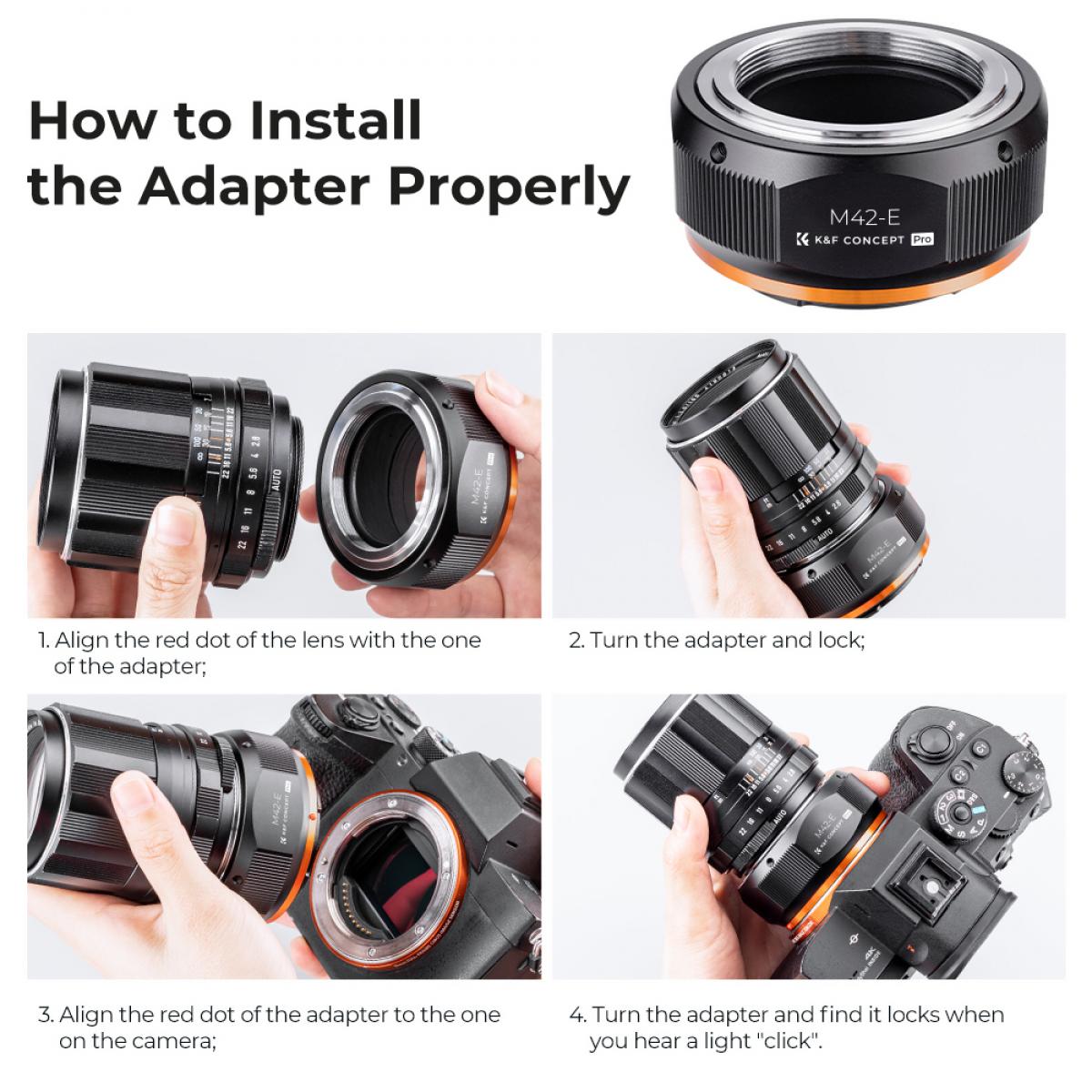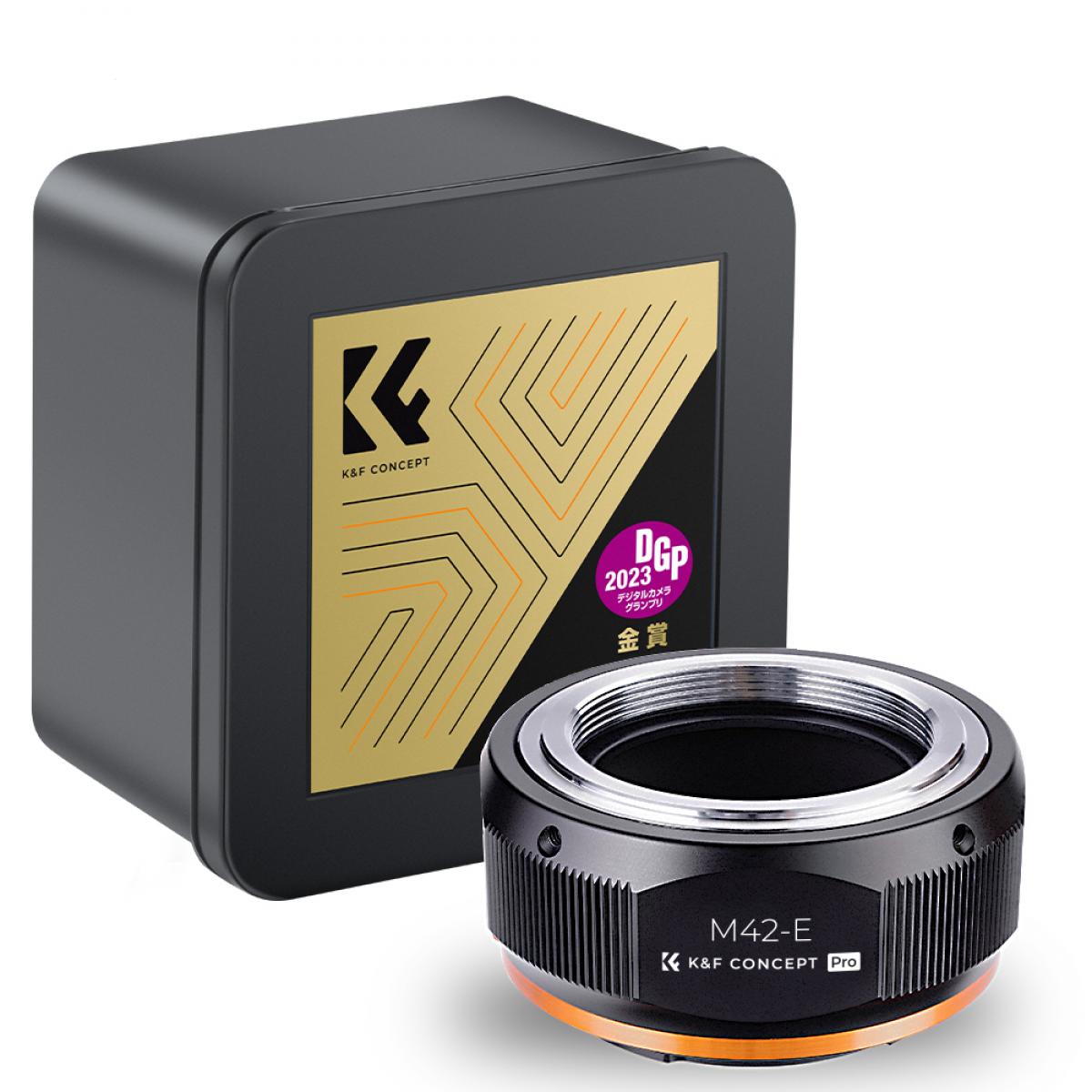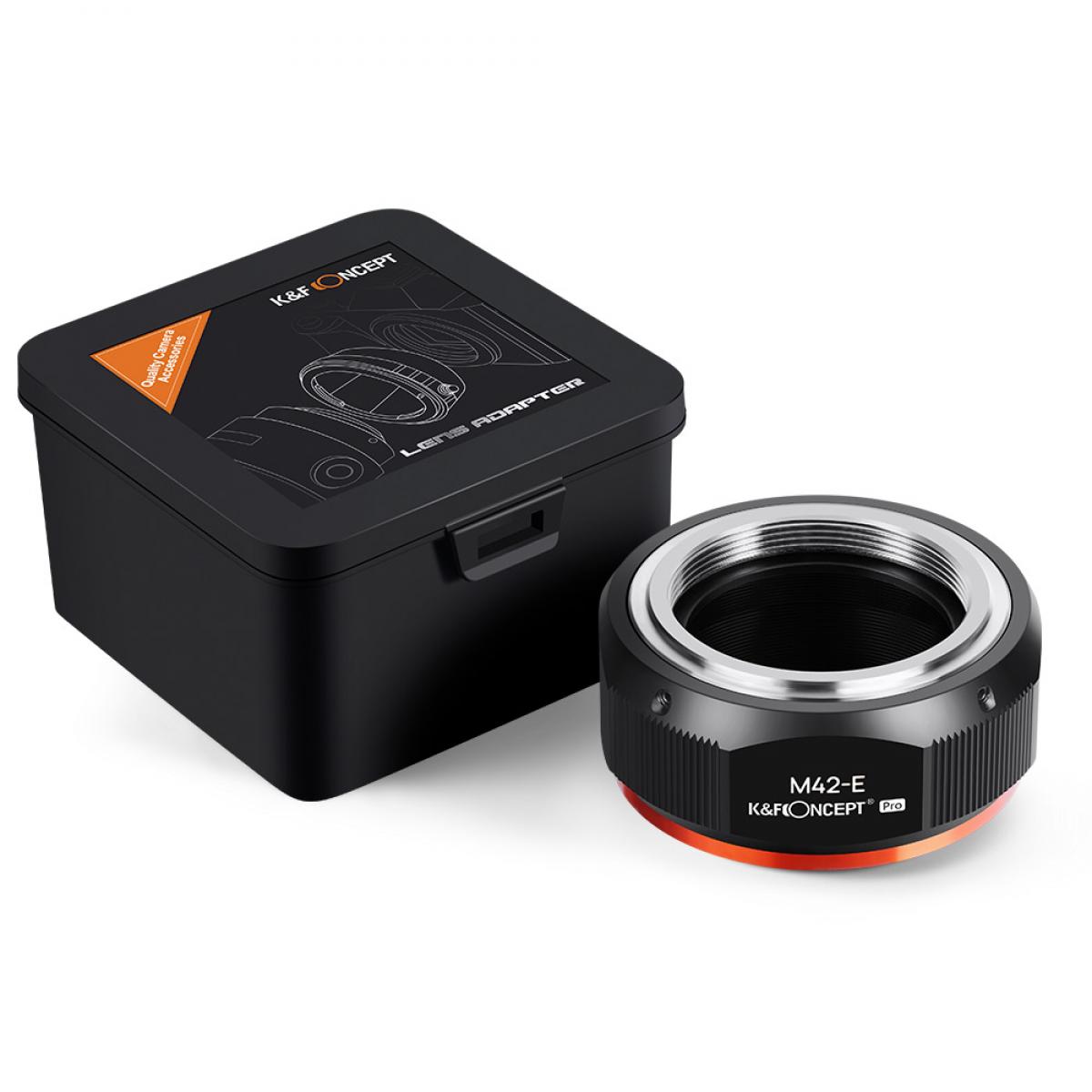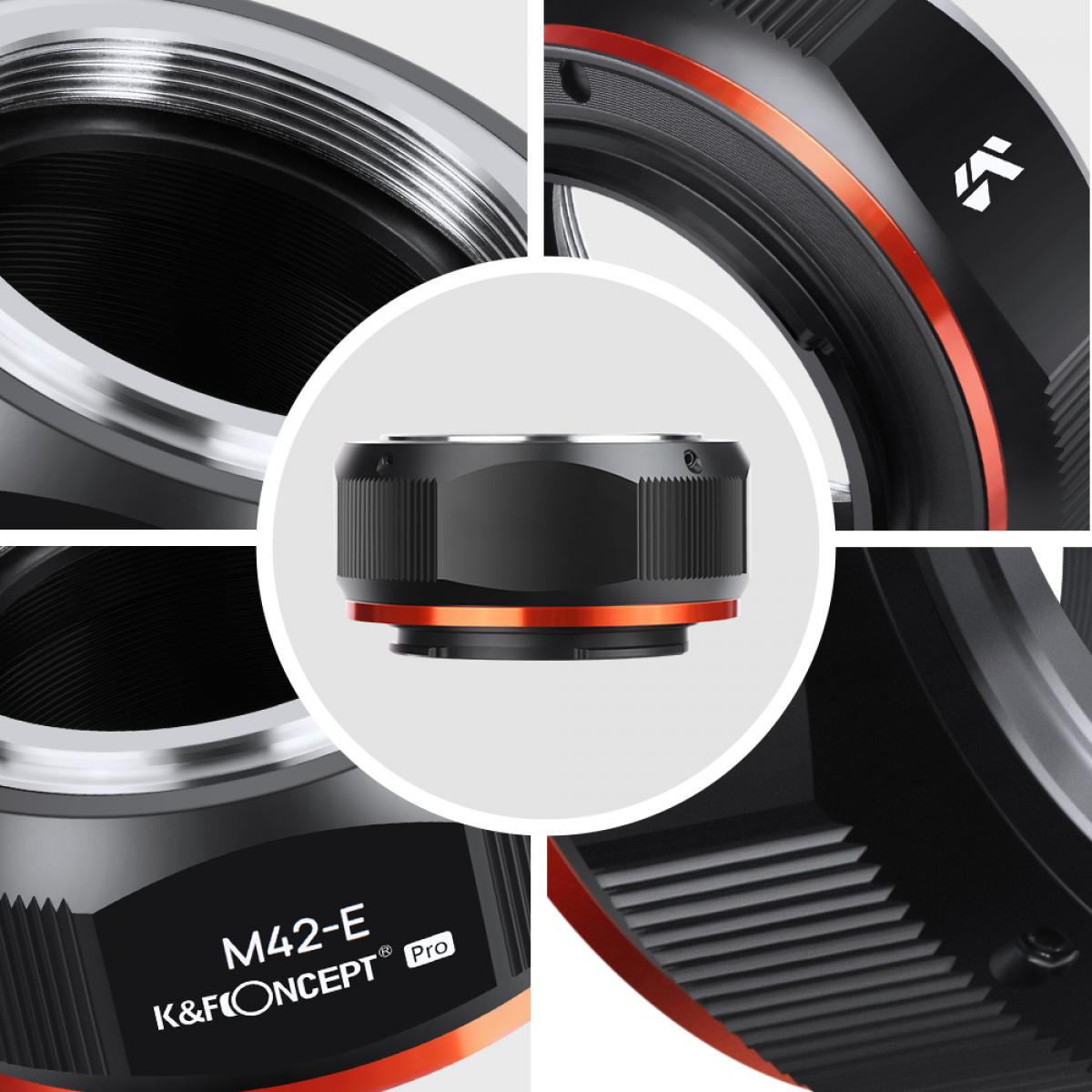 Finally an all-in-one solution
I had the previous K&F version, which had a shiny interior as well as an inner flange, which made it problematic with SMC Takumar lenses. Certain Takumars have an inner tab that moves with the aperture ring (that indicates the aperture on select Spotmatic bodies). The previous version was not very precisely crafted and therefore that tab would touch the inner flange. Therefore I needed a flangeless adapter for my 1.4/50 SMC Takumar. Until now. This new version still has a flange, to allow using the aperture ring on lenses without an A/M switch, but this model is precisely crafted and the tab no longer touches the flange, thus allowing worry-free use of the lens-adapter combo. This, plus the fact that the inner parts have gotten a new matte finish mean that this is finally an all-in-one solution for M42 lenses on Sony E mount bodies. Plus the design fits the aesthetics of my A7II perfectly. This is definitely a good, yet affordable choice. Recommended!
20/05/2020
Perfect
Flawless, solid and functional, what else could you ask for?I have this paired with a 50yr old 200mm prime lens and works every time.The pic was shot with a F4 200mm Jupiter lens attached via the K&F mount adapter
01/04/2021
Solid build
I just want the company to know I received this item. Even though it shows up on my screen as being lost or late. It is not.This is a solid build metal device that will mate a 42m Pentax to an E mount Sony camera.I'm still waiting on the camera, but I went ahead and ordered this to be ready when the camera shows up.So, I did receive this, and I'm happy with it.
12/01/2021
A
Yes. I have the same lens and adaptor on my Sony a7ll and it works beautifully. The m42 is also known as the 'universal' mount as other 3rd party camera and lenses also used it. I own 6 other K&F e-mount adaptors to different lens makers (ltm, MD, CF/CD, Nikon) and they all are well built with a nice snug fit. Highly recommended.