Fully Automatic Focusing Electronic Adapter Ring, EOS-E, with Mounting Bracket
&FREE Shipping to Australia
Brand:

K&F Concept

Buy K&F Concept fully automatic focusing electronic adapter ring, eos-e, with mounting bracket online, A$99.39 free shipping to Australia.

KF06.433

SKU:

KF06.433

99.39

https://au.kentfaith.com/KF06.433_kf06.433
Features
* Ultra-fast focus speed, AF auto focus, providing fast and accurate detection of focus direction and target;
* Ultra-strong compatibility. For E mount full frame and APS-C format camera, you can transfer EOS lens group to your Sony body, and let you shoot more beautiful works through new combinations;
* Gold-plated electronic contacts. Using high-precision injection molding technology to ensure efficient signal transmission and corrosion resistance, allowing cameras and lenses to maintain reliable communication, auto focus, aperture control, EXIF ​​information transmission, lens anti-shake and other functions;
* Support body aperture adjustment. The body can be adjusted to control the lens aperture, the use of convenience is greatly improved; the inner wall is matt treatment, the extinction effect is better, and the stray light reflection can be preferentially prevented.
* The lens locks the latch and locks the lens to prevent the lens from loosening. Pressing the lens release lever disconnects the camera from power and prevents damage to the circuit when the lens is attached and removed. Equipped with tripod quick equipment, it can be directly mounted on the tripod and fixed on the tripod, and the bottom is designed with 1/4 screw hole, which can be directly installed with quick release plate, which is more versatile;
Frequently Bought Together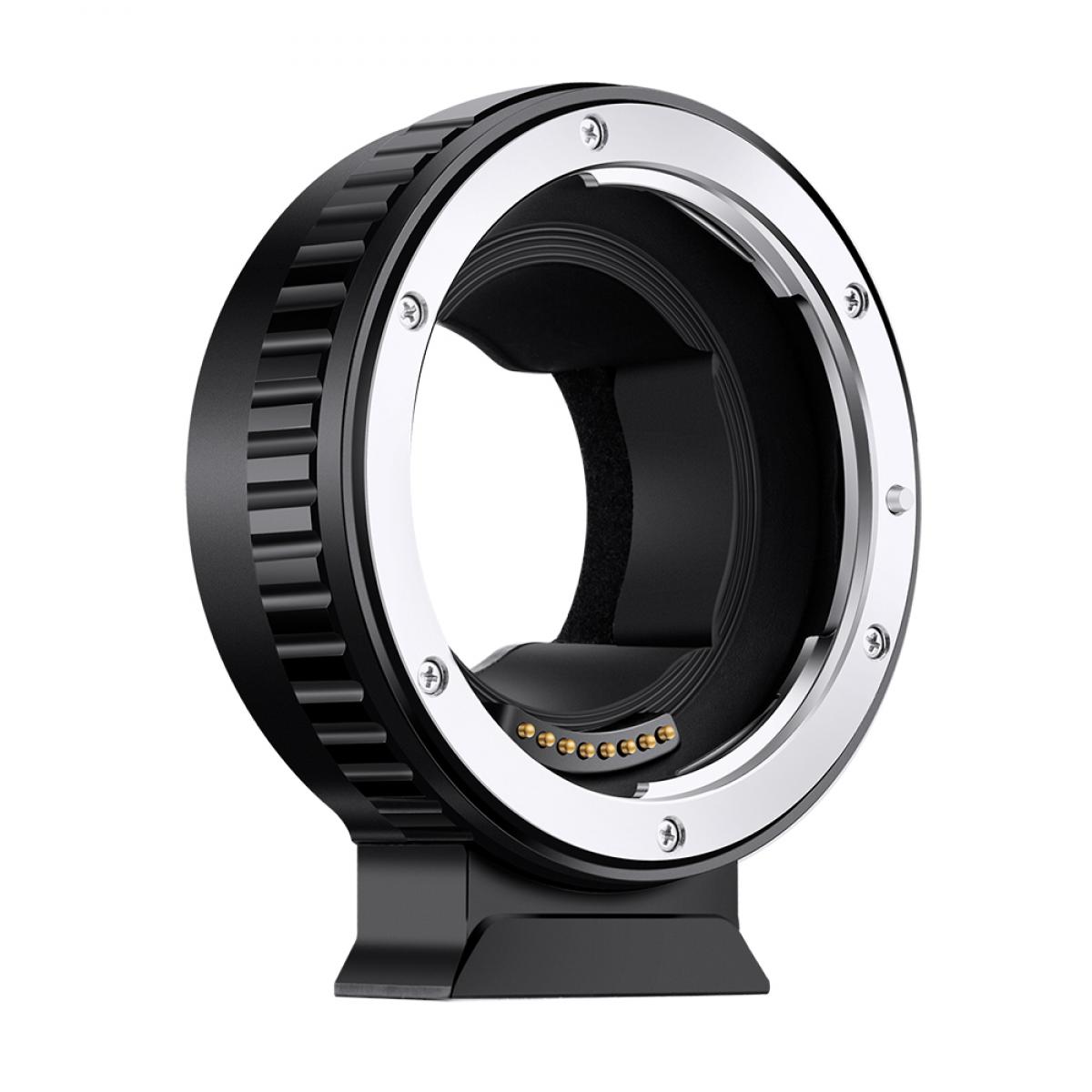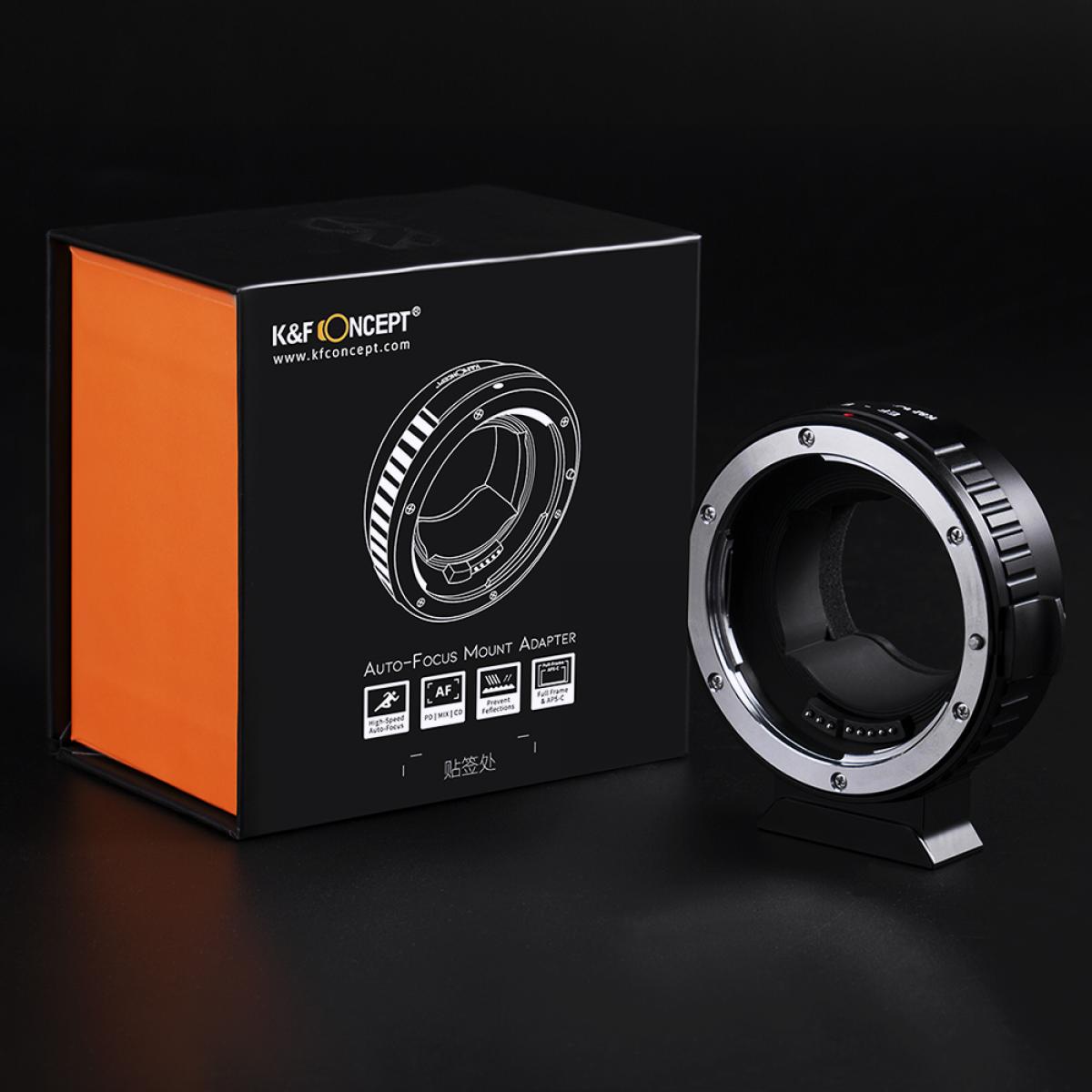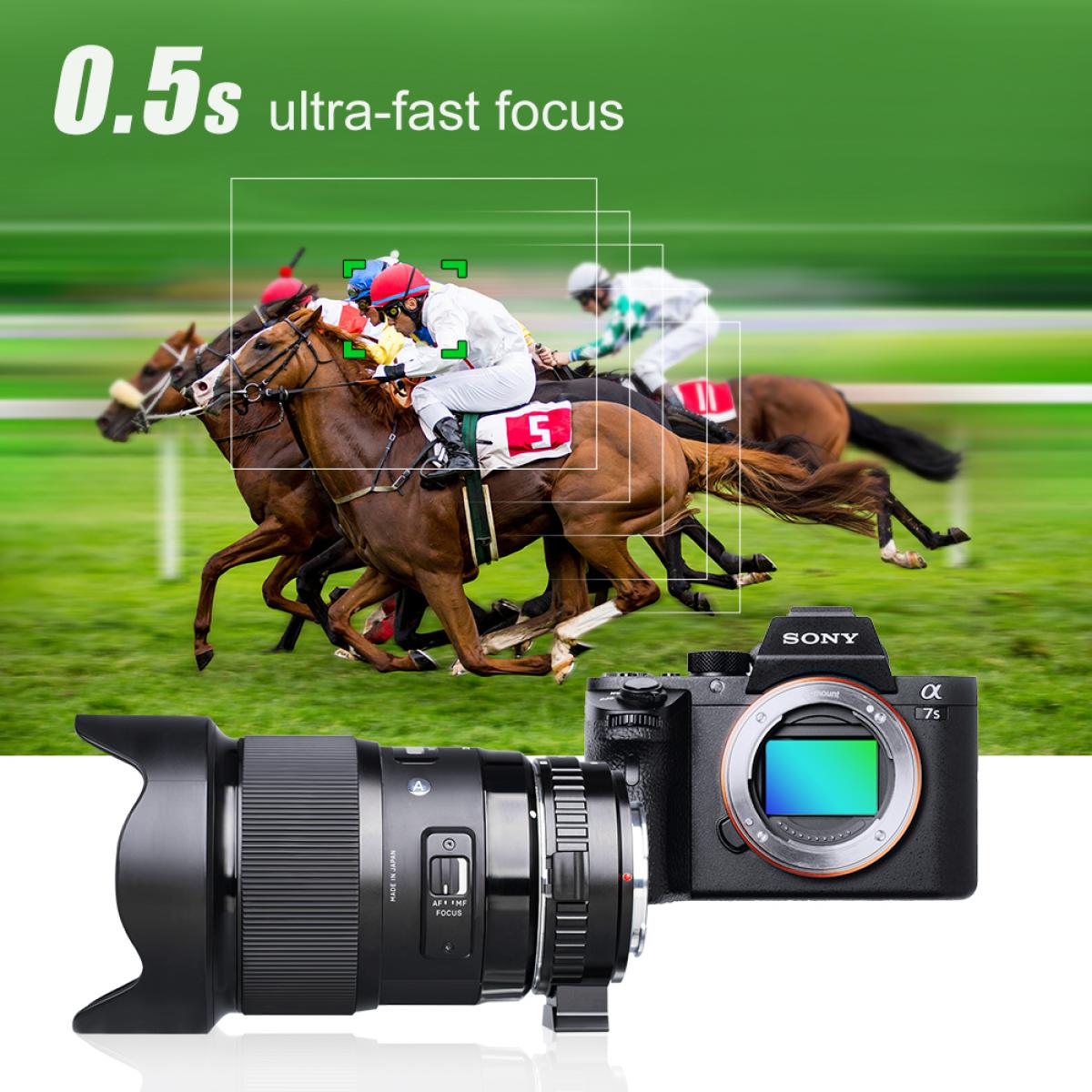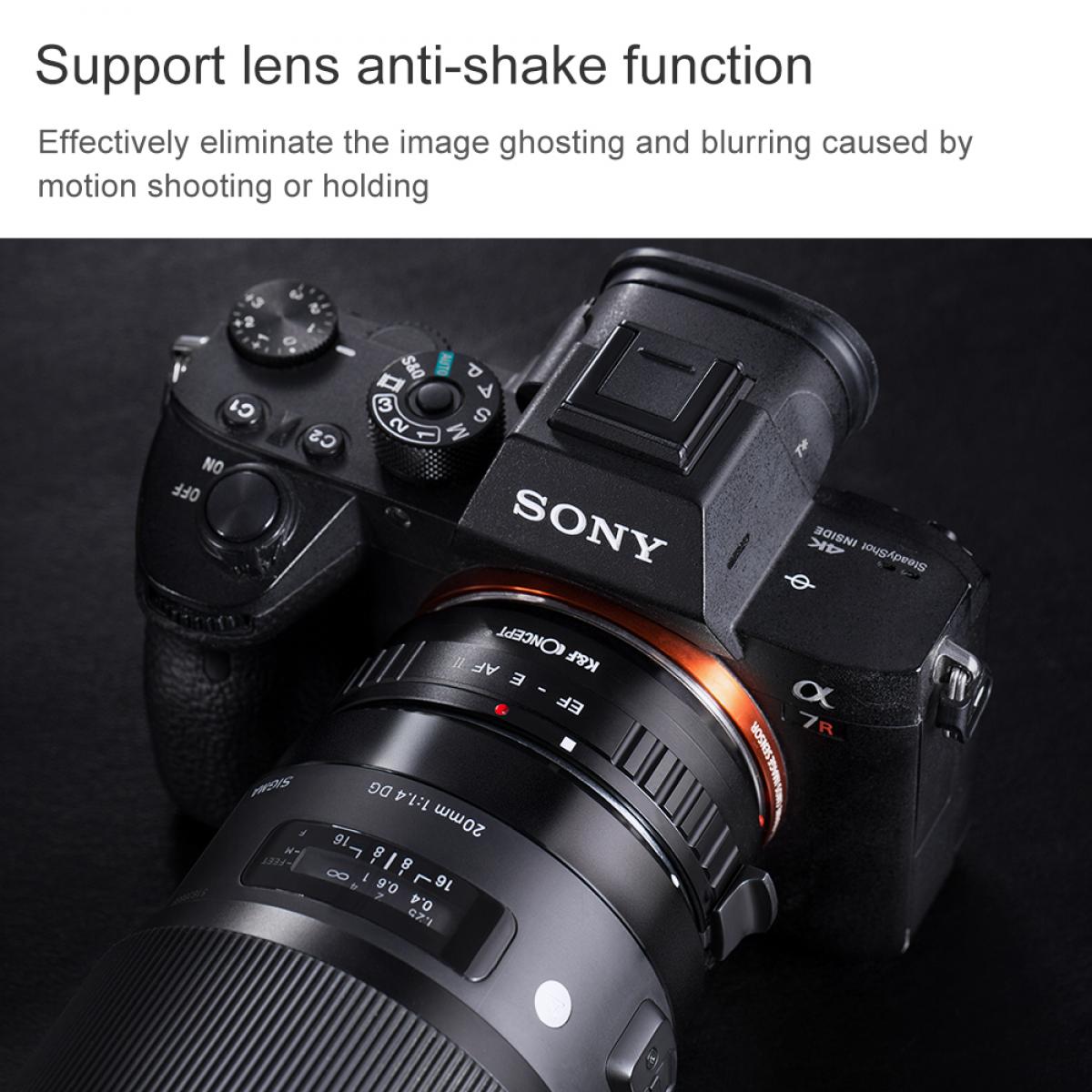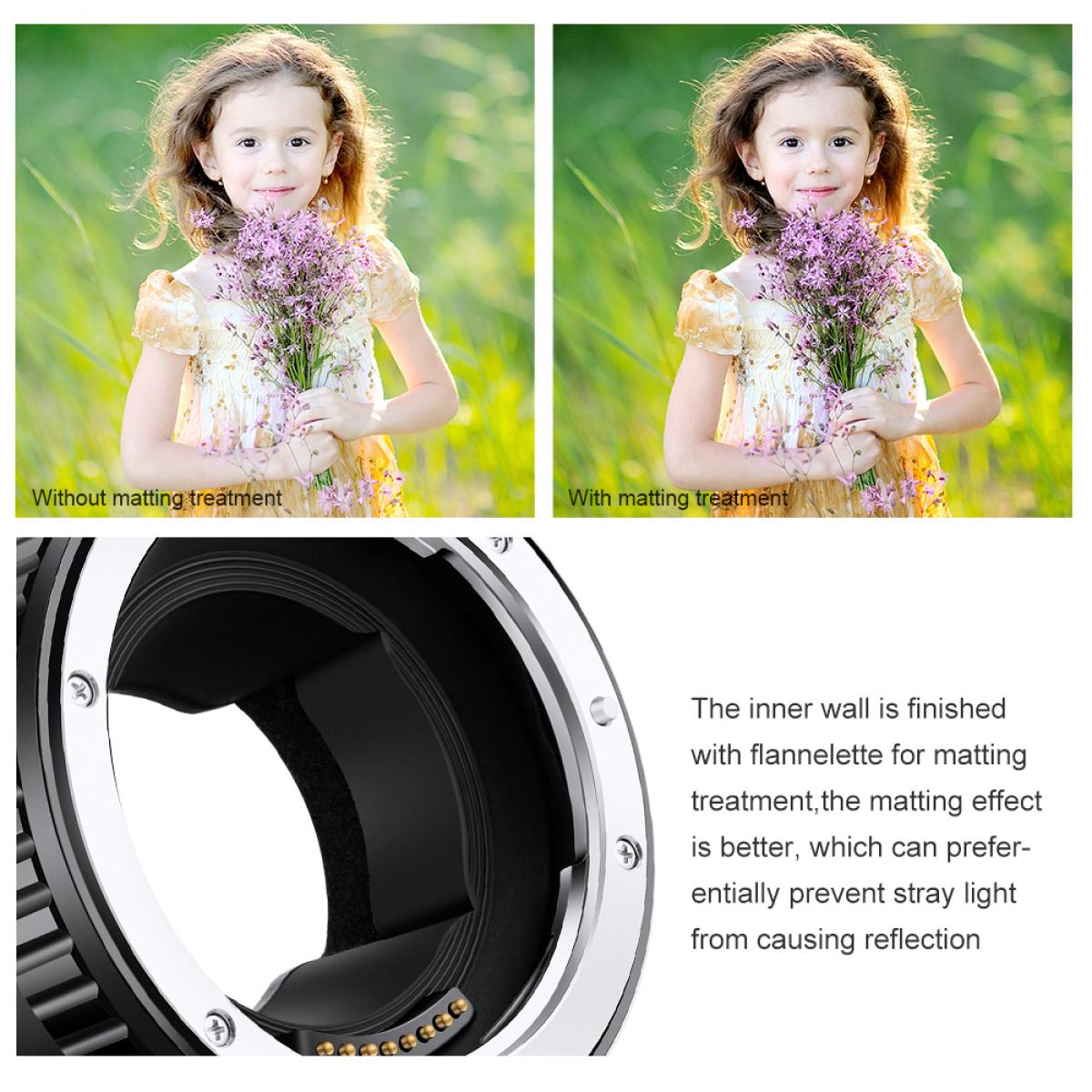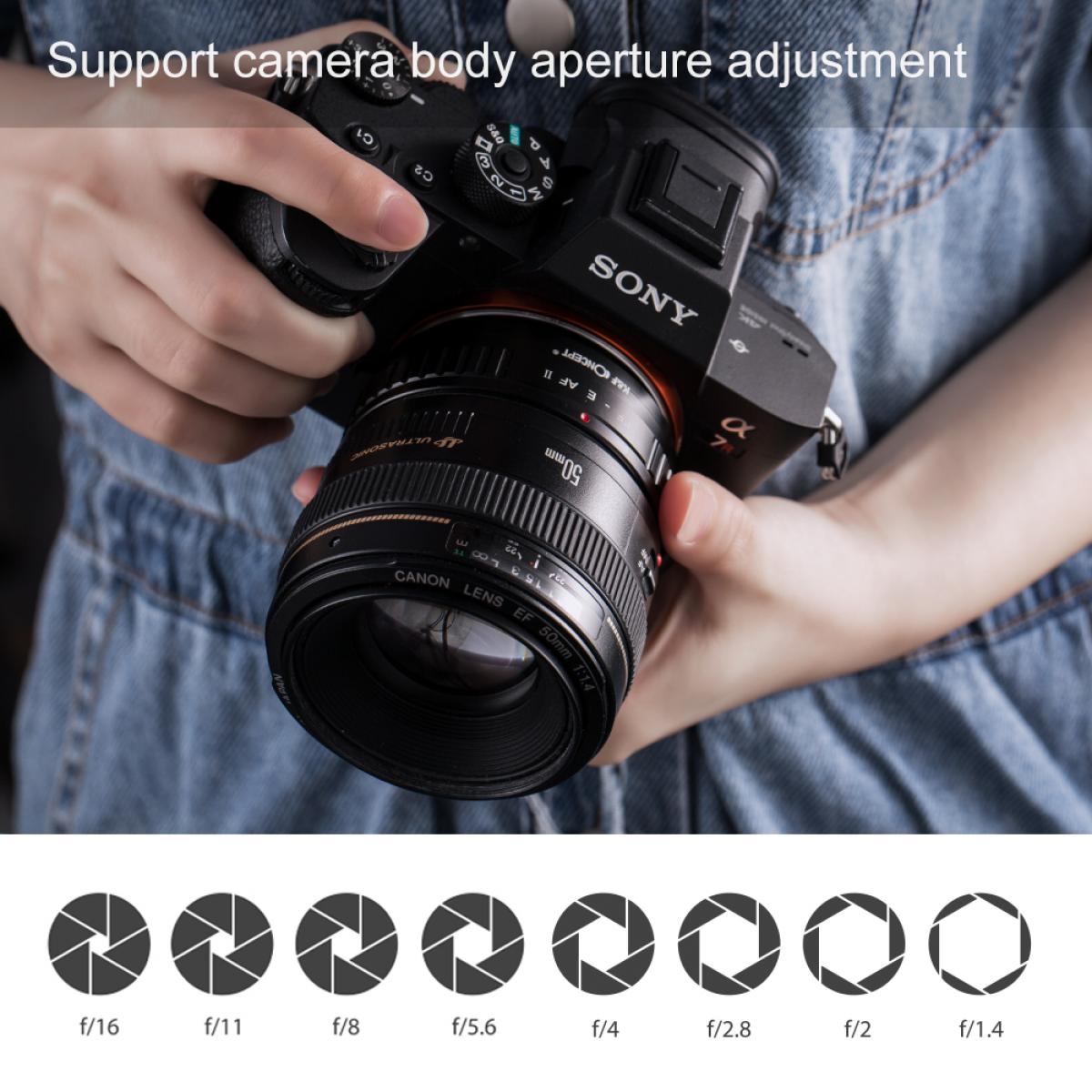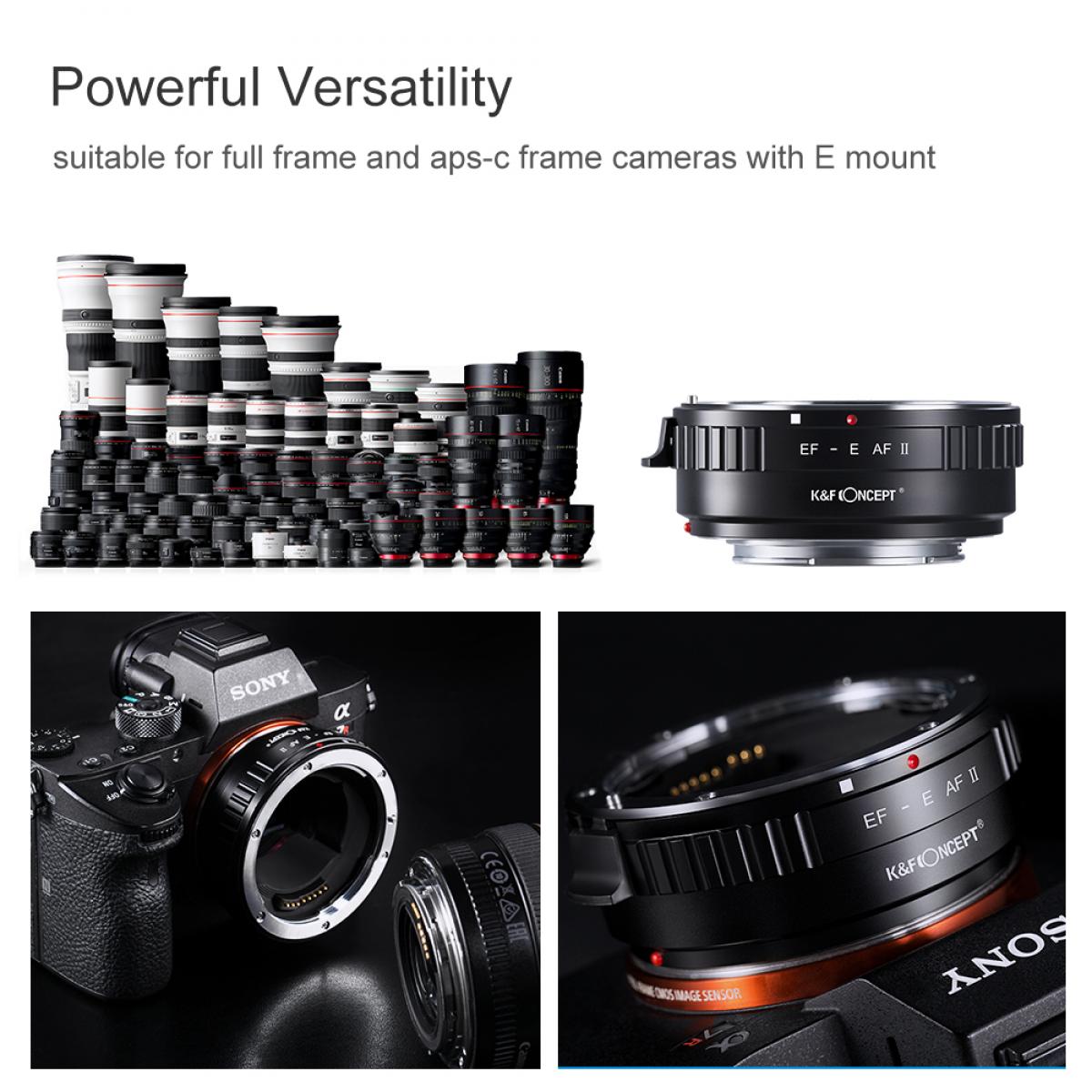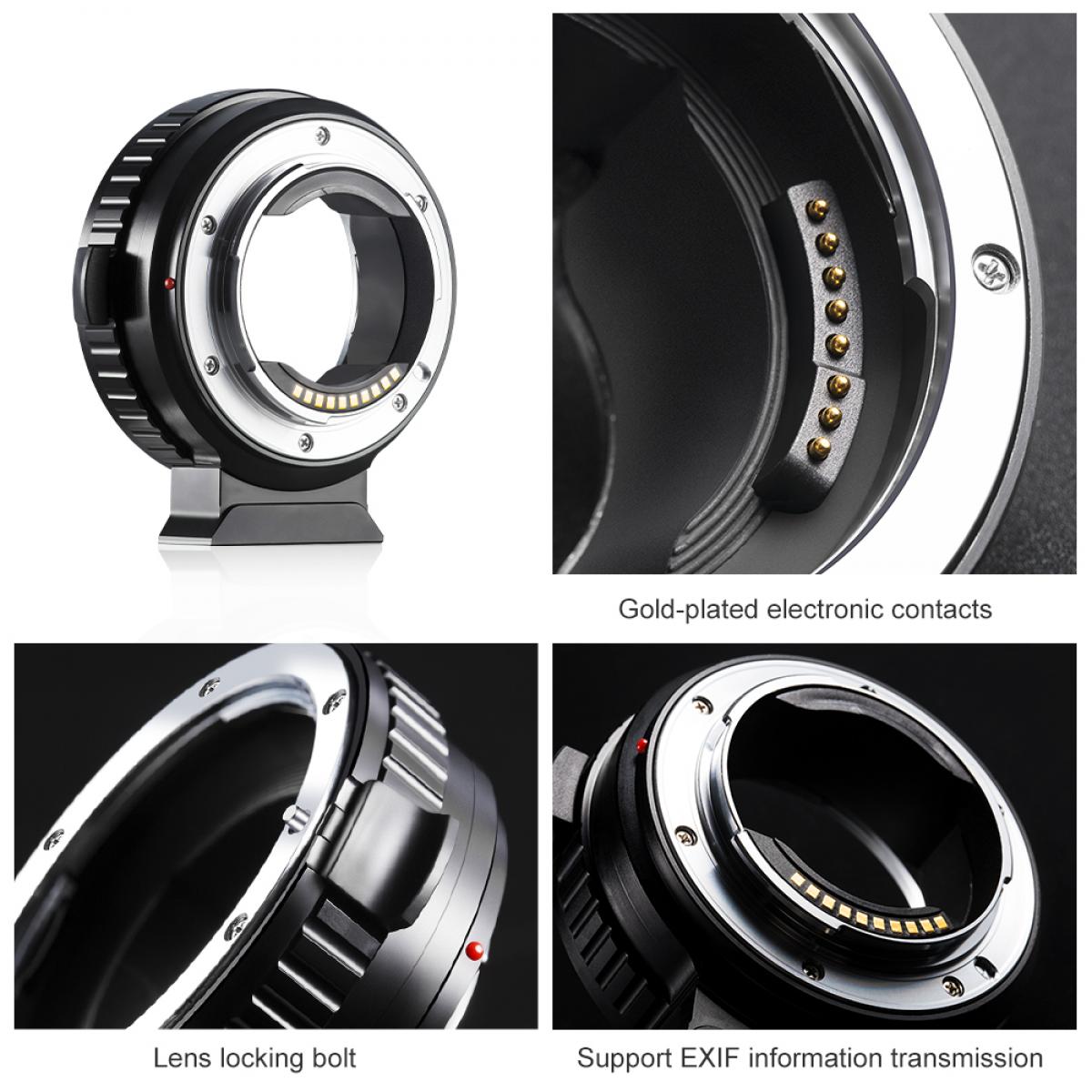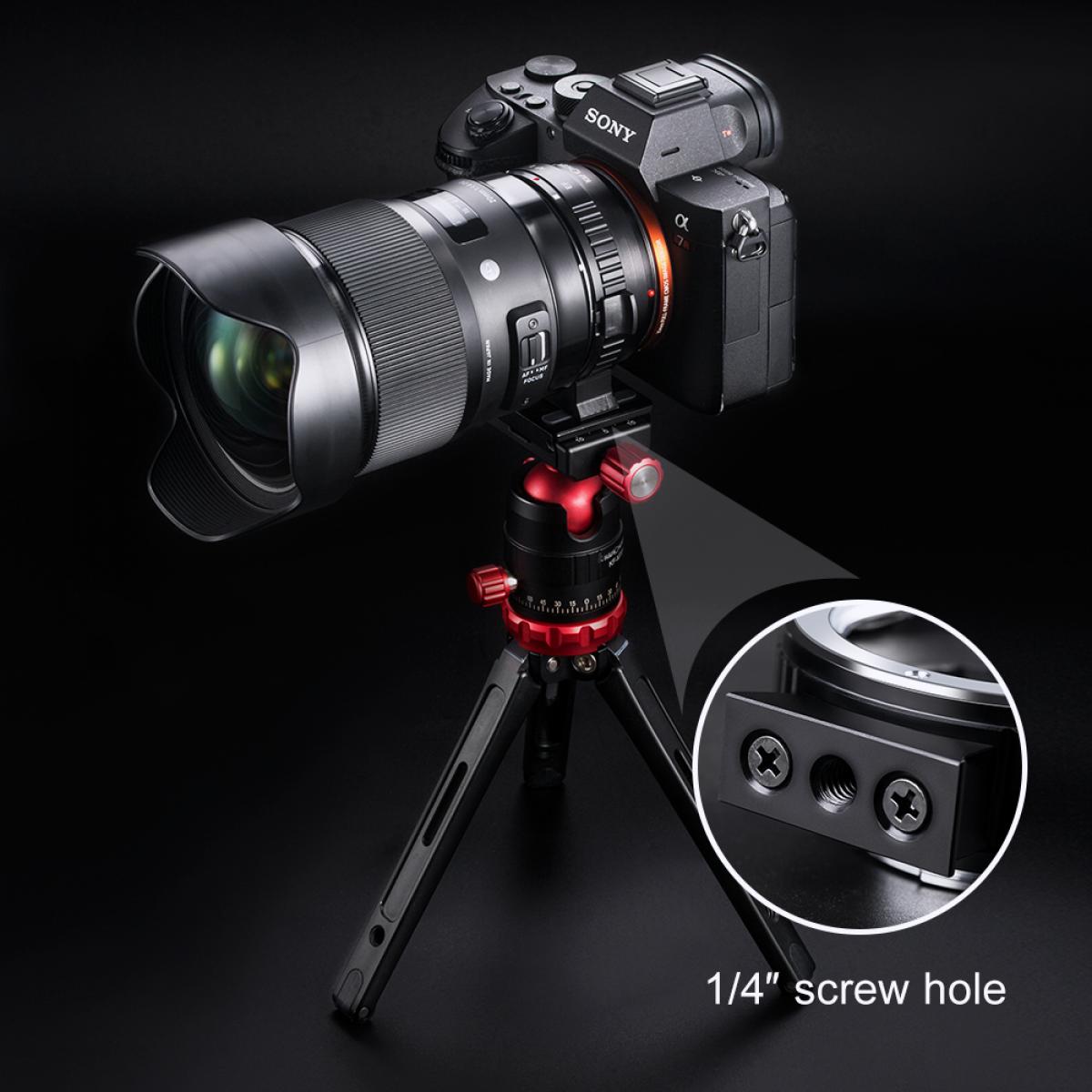 F mount adapter allows full aperture range for Nikkor 200mm f4 to Sony A7
The adapter for the Nikon G mount does not allow the 200mm f4 lens to stop down all the way. It stops at about f11. The default state of the lens is stopped down, so with the F mount adapter, one can control the aperture from f4 down to f32.
The connection of the lens to the adapter and the connection of the adapter to the camera are both solid. The adapter appears to be well made.
29/06/2021
Perfect
Flawless, solid and functional, what else could you ask for?

I have this paired with a 50yr old 200mm prime lens and works every time.

The pic was shot with a F4 200mm Jupiter lens attached via the K&F mount adapter
01/04/2021
Solid piece
Fast shipping, and solid quality adapter. Matches Sony coloring which is a nice touch.
04/03/2021
Great value
I was a bit skeptic as a few people wrote negative reviews, but....
They ARE wrong.
It is solid build
Works flawlessly with my Sony e-mount body.
Both stills and video are as good as the lens on the Canon from edge to edge.
The only drawback and it is an obvious point... you loose your auto focus and your auto exposure... not a big deal for gaining the optics.
20/02/2021
World peace is attainable!
Well made. Superb. A lawn full of four leaf clovers.
09/02/2021
These images belong to K&F Concept end users.
There are no faqs for this product.