49mm MC UV Protection Filter with 24 Multi-Layer Green Coatings HD/Hydrophobic/Scratch Resistant Ultra-Slim UV Filter
To
Australia
Expedited Free Shipping
3-5
business days
Buy K&F Concept 49mm mc uv protection filter with 24 multi-layer green coatings hd/hydrophobic/scratch resistant ultra-slim uv filter online, A$21.99 free shipping to Australia.

KF01.1772

SKU:

KF01.1772

21.99

https://au.kentfaith.com/KF01.1772_49mm-mc-uv-protection-filter-with-24-multi-layer-green-coatings-hd-hydrophobic-scratch-resistant-ultra-slim-uv-filter
Buy 2 get 5% off, Buy 3 get 10% off, buy 4 get 15% off
Features
* Premium Material UV filters is made of Japan imported glass, 24 multi-layer coated for extra transparency to 98.3% transmittance. Protect your lens from dirt, scratches, fingerprints, and accidental damage.
* 24 Multi-Layer Coatings 24 layer green coatings to help repel water and dust, reducing the amount of light that hits your camera sensor, giving you the chance to experiment different creative possibilities.
* Nanometer Coatings Hydrophobic, scratch-resistant, anti-reflective green coating, effectively prevent oil, fingerprint, scratch, protect the valued camera lens.
* Ultra-Slim Super slim and lightweight aluminum frame, maximum reduce the impact on light and effectively avoid dark corner for wide-angle shooting. The super lightweight CNC nonslip frame helps install and take off the filter quickly.
* This size nd filter is compatible with all 49mm lenses. Please verify your camera's lens thread size before ordering. This number is always preceded by a "ø" (diameter) symbol.
Shipping
To
Australia
Expedited Free Shipping
3-5
business days
Sale
Buy 2 get 5% off, Buy 3 get 10% off, buy 4 get 15% off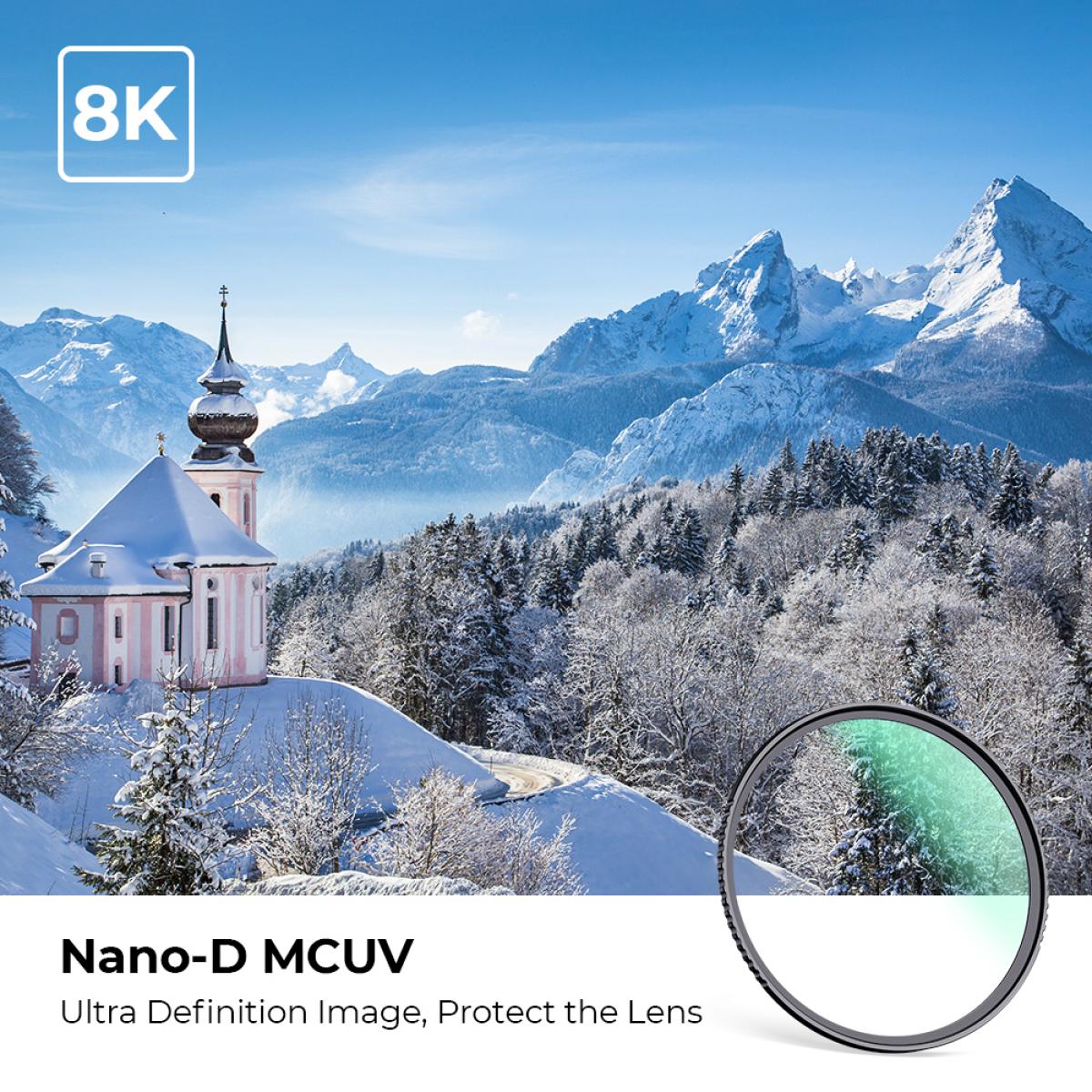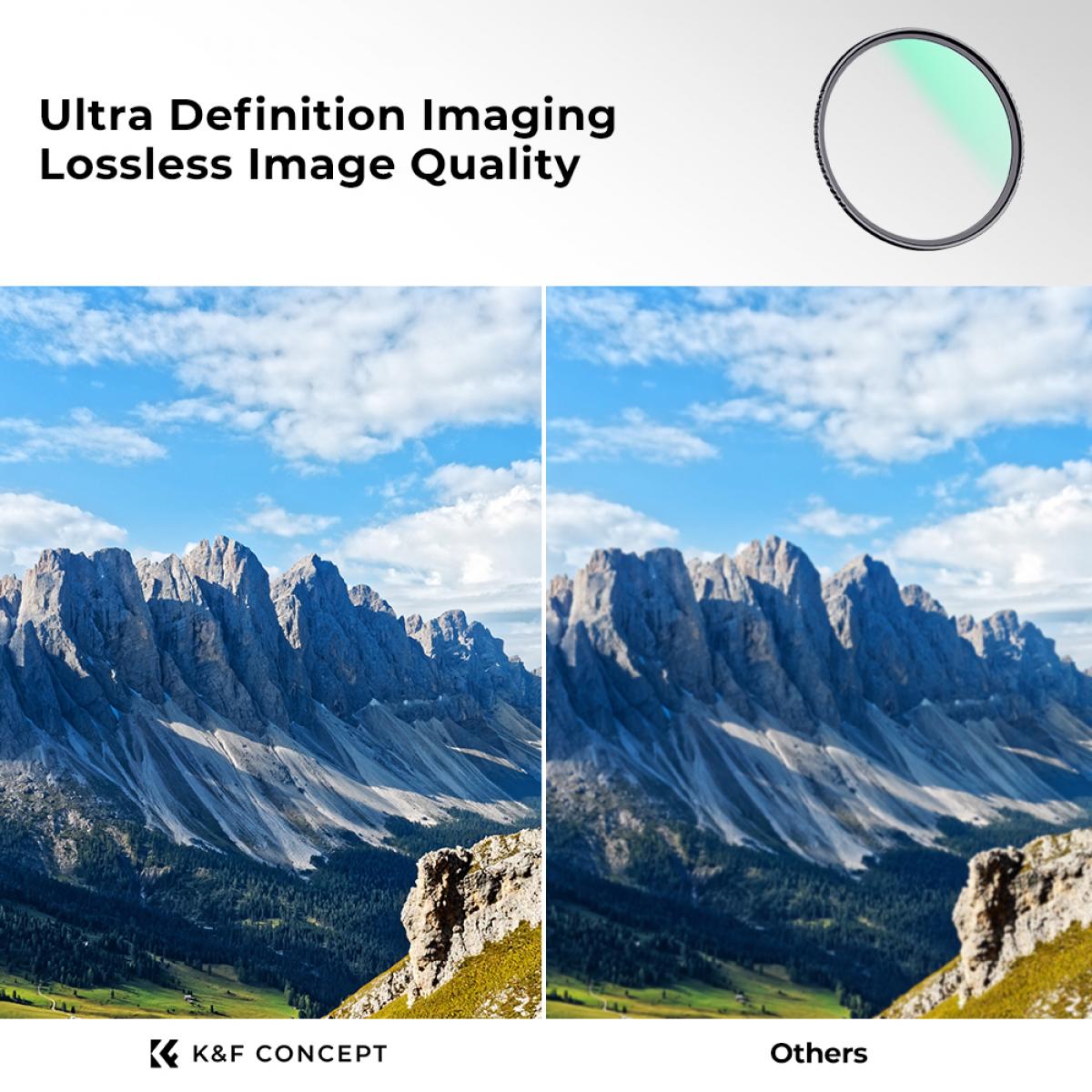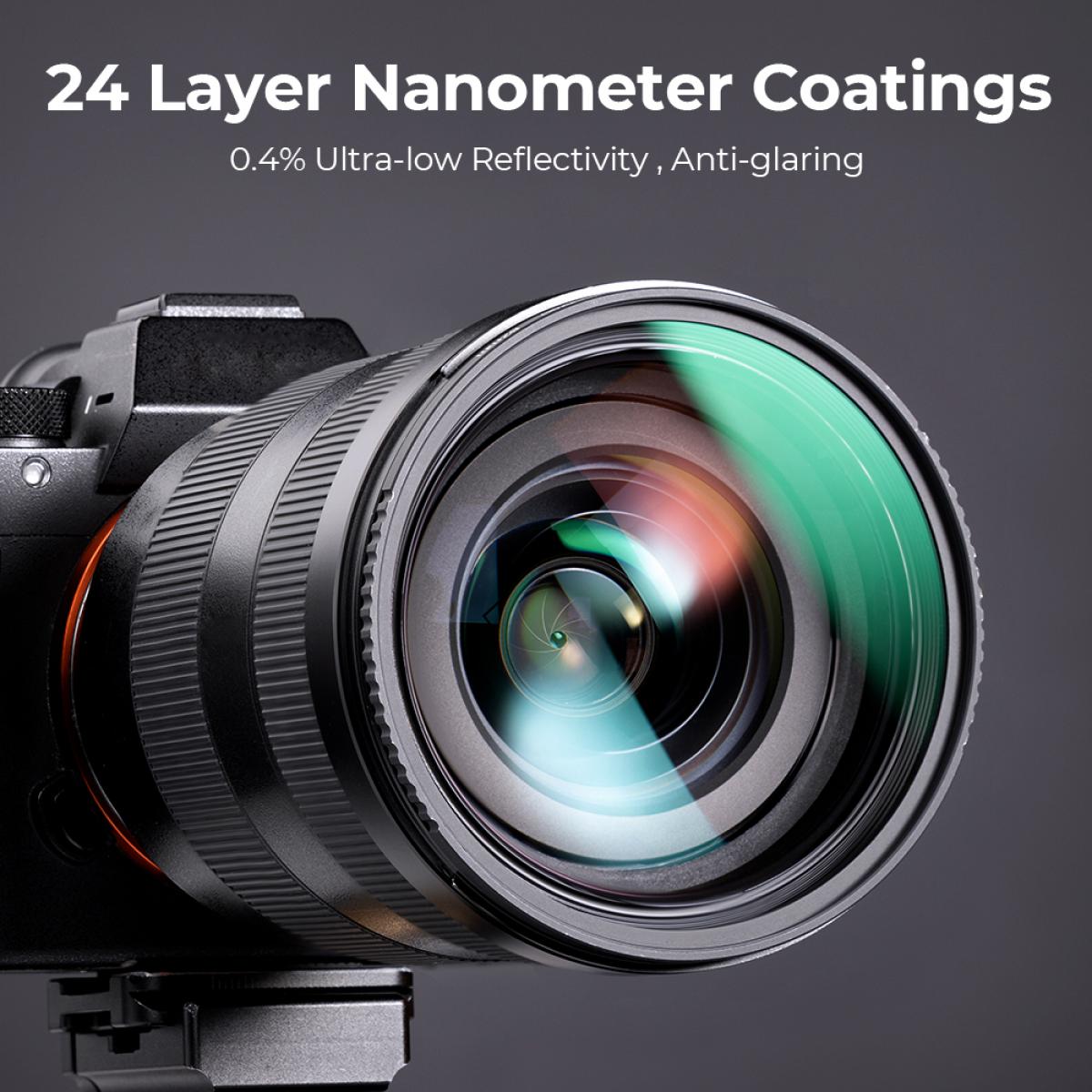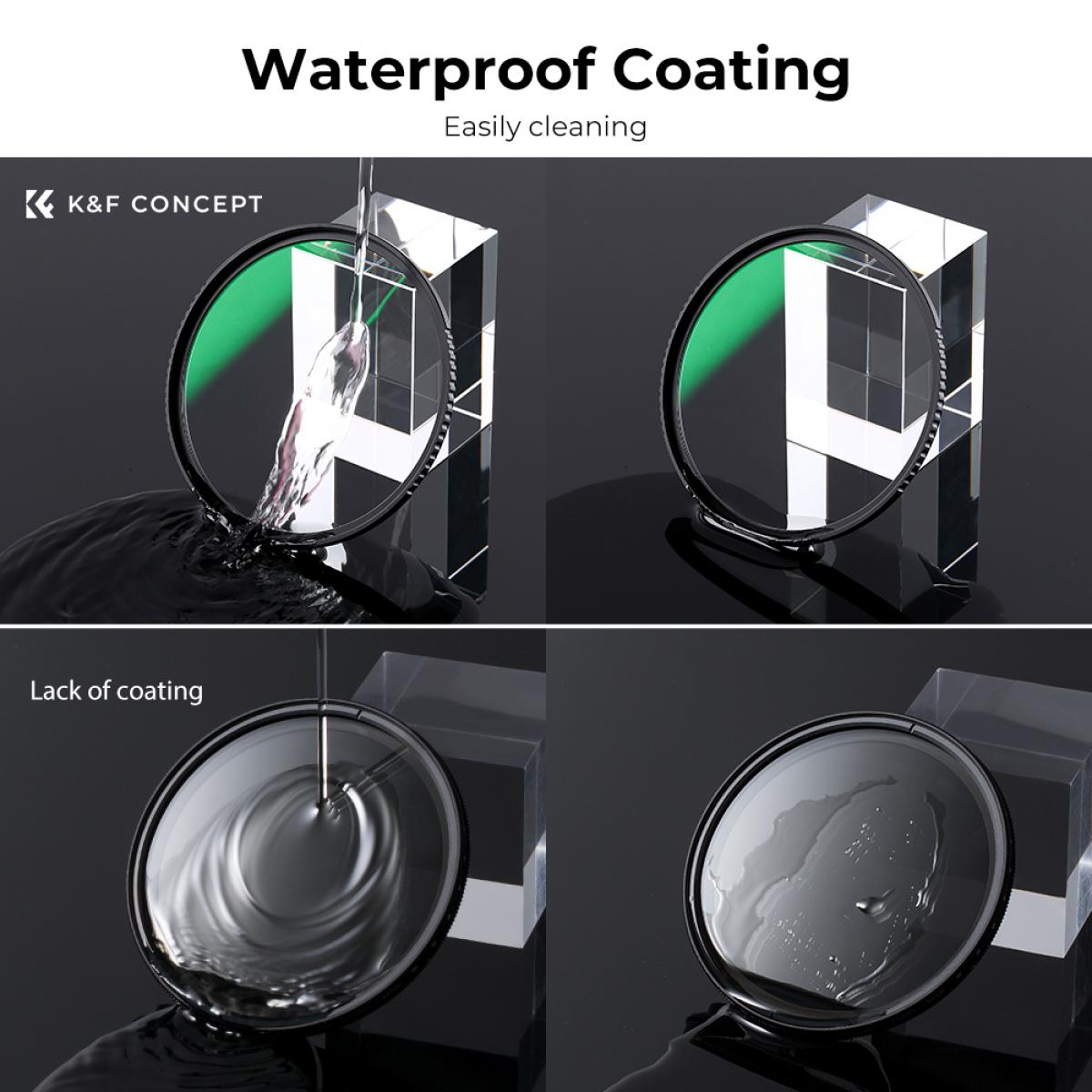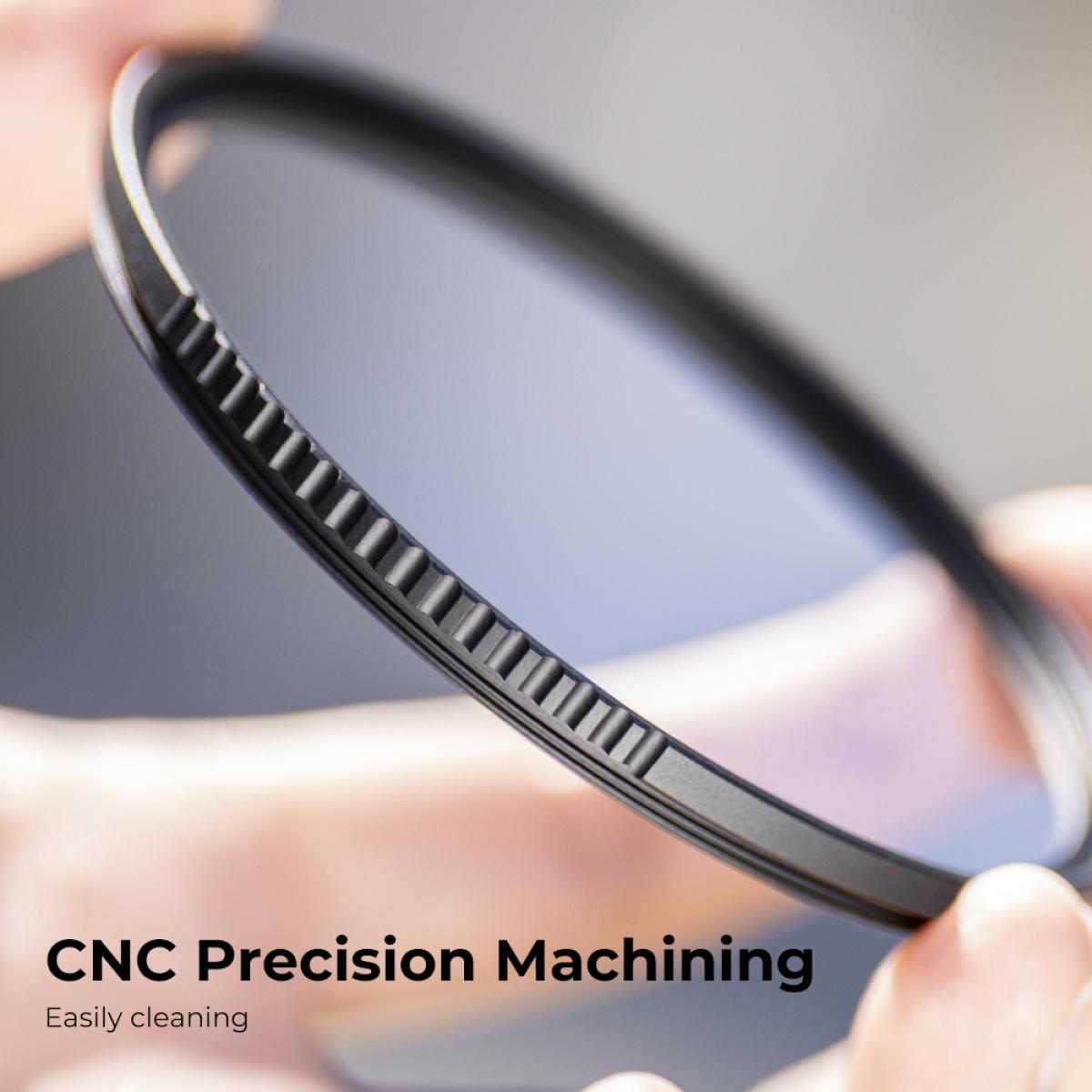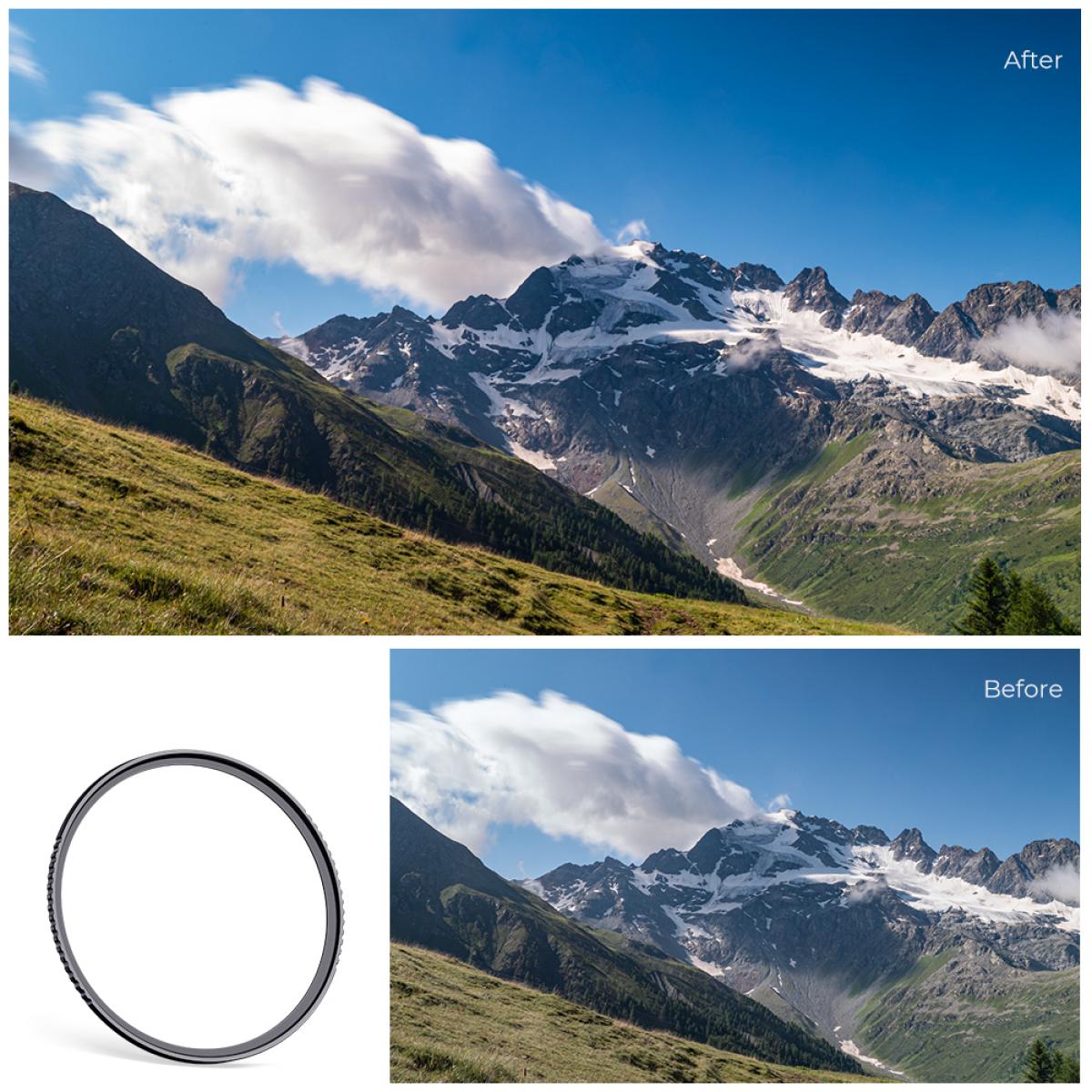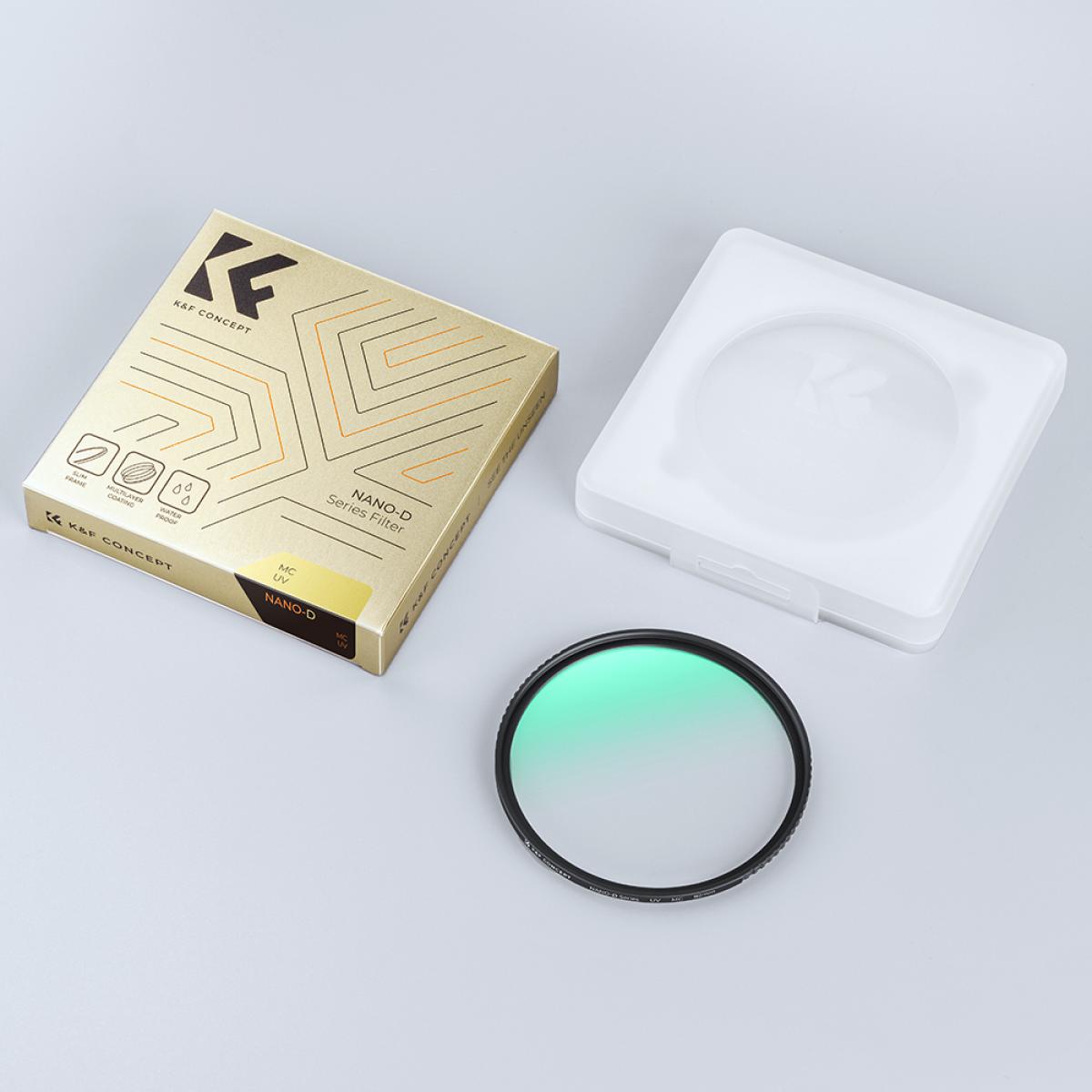 Rating

0 reviews.

20 reviews.

4 reviews.

10 reviews.

1 reviews.

8 reviews.
Price
A$21.99

A$40.99

A$20.99

A$28.49

A$37.19

A$30.99

A$54.99

A$52.99

A$61.19

A$22.99

Model
KF01.1772
KF01.983
KF01.1785
KF01.992
SKU.1658
KF01.K49

Filter Material

Optical glass
Japanese AGC Glass
Optical glass
Japanese AGC Glass
Japanese AGC Glass
Japanese AGC Glass

Multi-Coating

√
28
√
28
28
18

waterproof

√
√
√
√
√
/

scratch-resistant

√
√
√
/

HD

√
√
√
√
√
/

Transmittance

0.983
0.995
∕
∕

Antireflection

√
√
√
√

Filter Thickness

3.3mm
3.3mm
5.3mm
5.5mm

Shape

Circle
Circle
Circle
Circle

Ring Material

Optical glass
Aviation aluminum alloy
Optical glass
Aviation aluminum alloy

size

49mm
49mm

Screen

Nano-X series
Nano-X series
Nano-X series
Nano-K series

zoom range

All Scenes
Landscape photography
All Scenes
All Scenes

Resolution

Protect Lens/Obsord UV Ray
Eliminate stray light/ Color contrast enhancement
Protect Lens/Remove Glare/Enhance Color & Contrast
Protect Lens
There are no reviews for this product.
There are no faqs for this product.
Filter
Filter Material
Optical glass
Multi-Coating
√
waterproof
√
scratch-resistant
HD
√
Transmittance
0.983
Antireflection
√
Pattern
√
Filter Thickness
3.3mm
Shape
Circle
Ring Material
Optical glass