Camera leather wrist strap, LYNCA E6 adjustable camera grip belt (with quick release plate), excellent grip stability and safety, suitable for Canon Nikon, Sony Fujifilm DSLR cameras, etc. (black)
Out Of Stock
Product Unavailable
No Cancellation Fee
&FREE Shipping to Australia
Brand:

K&F Concept

Buy K&F Concept camera leather wrist strap, lynca e6 adjustable camera grip belt (with quick release plate), excellent grip stability and safety, suitable for canon nikon, sony fujifilm dslr cameras, etc. (black) online, A$47.49 free shipping to Australia.

GW44.0001

SKU:

GW44.0001

47.49

https://au.kentfaith.com/GW44.0001_camera-leather-wrist-strap-lynca-e6-adjustable-camera-grip-belt-with-quick-release-plate-excellent-grip-stability-and-safety-suitable-for-canon-nikon-sony-fujifilm-dslr-cameras-etc.-black
Features
* One end is a 1/4" screw quick release plate, and the other end is an adjustable hand strap, which can be firmly fitted to any hand shape. The material is made of high-quality genuine leather and is durable. The eye buckle allows you to use the camera shoulder at the same time Band and wrist strap
* The camera leather wrist strap provides additional safety protection and helps prevent accidental slipping out of your hand. Provide better protection for the wrist and camera, and enjoy shooting at any time.
* Filled with professional-quality leather grip belt, the hand pad fits comfortably on your palm, supports comfortably during use, and stabilizes the camera during shooting, which can effectively relieve hand fatigue. Easy to install and comfortable to use.
* The camera strap is adjustable, so you can adjust it as needed. The cowhide material filling ensures soft and comfortable use all day long. Brings higher stability and comfort for handheld camera shooting.
* Use the fast grip hand strap with any digital SLR camera, pocket camera or point-and-shoot camera. One end of the cable tie is connected to the camera lug, and the other end is screwed directly into the camera base through the tripod mount.
Shipping
&FREE Shipping to Australia
Frequently Bought Together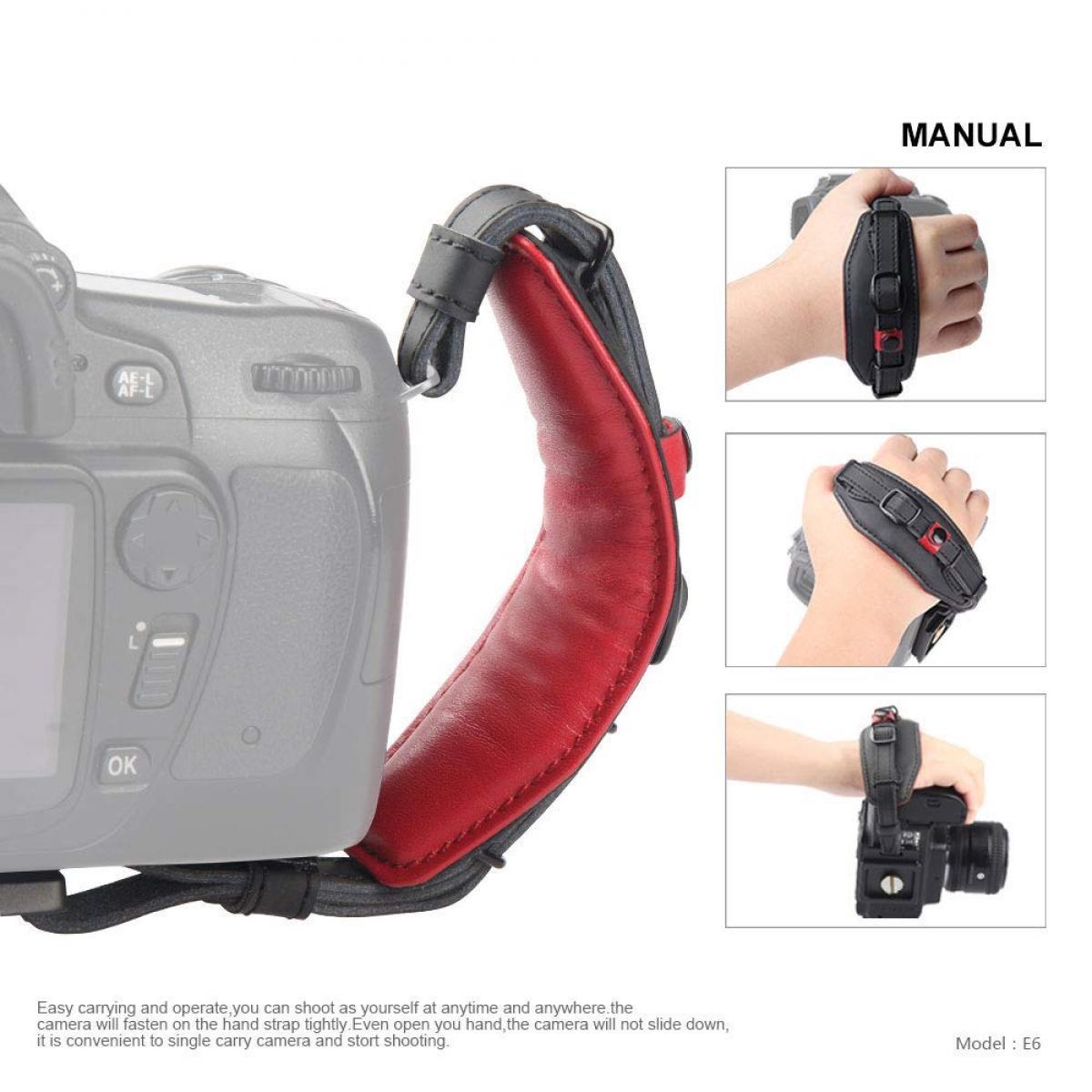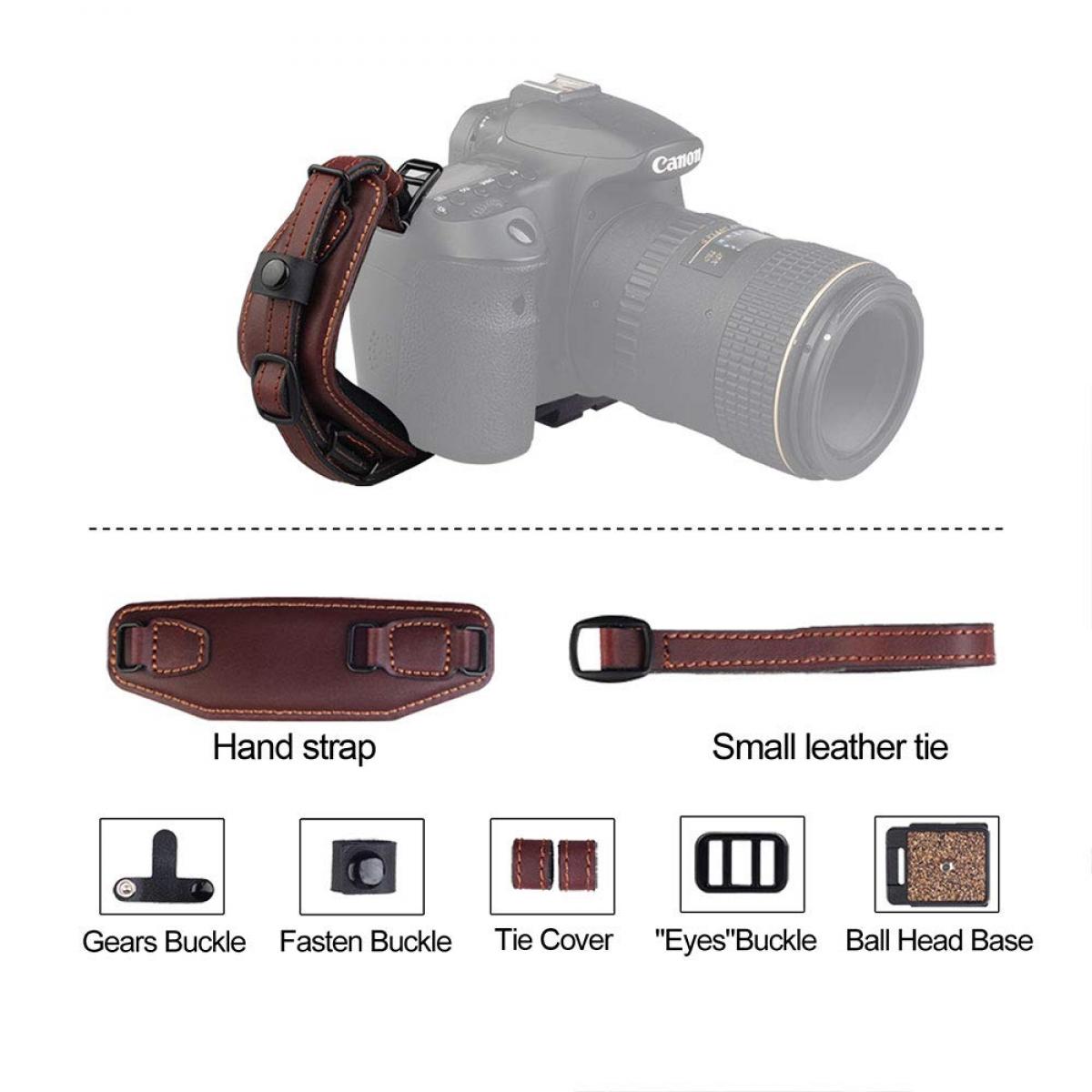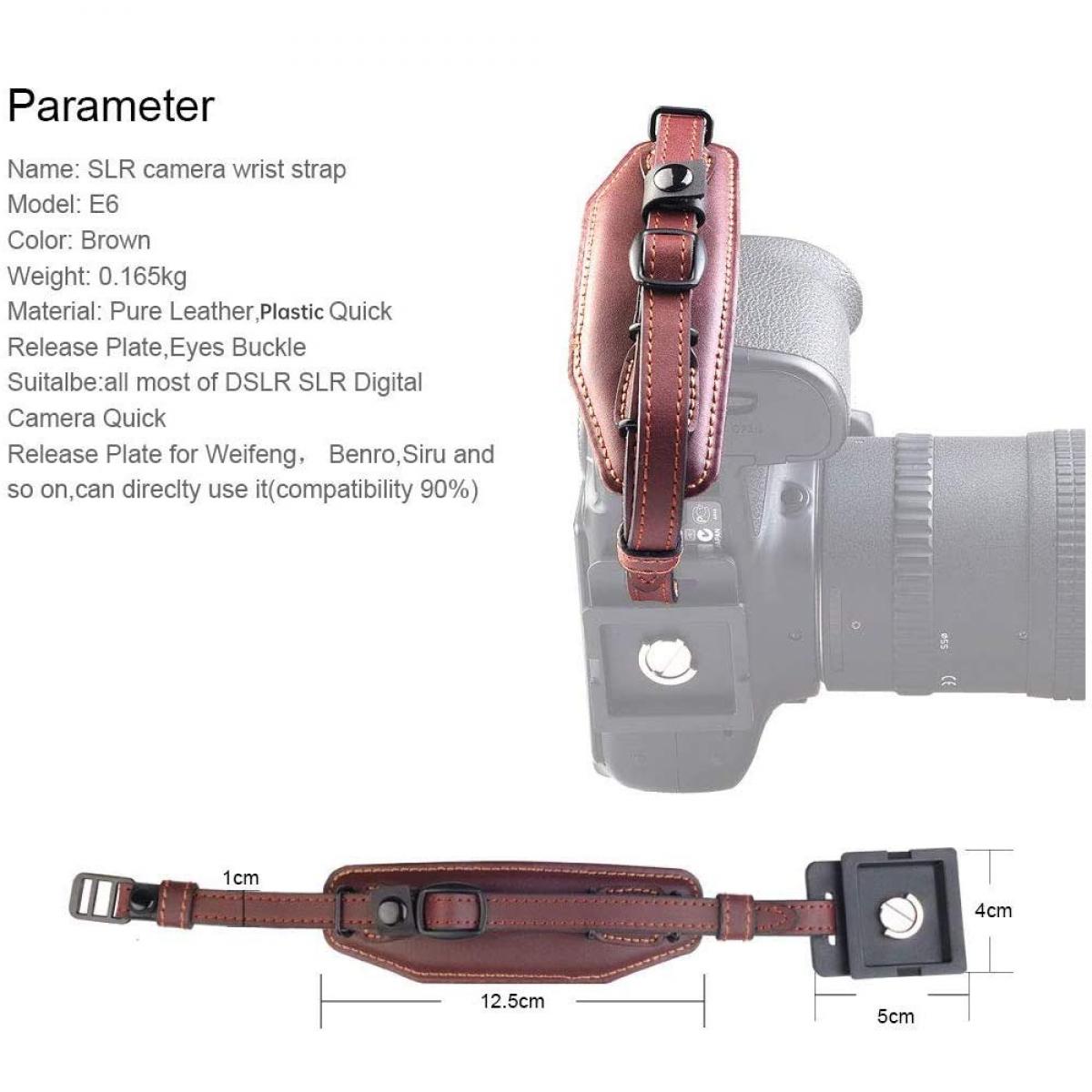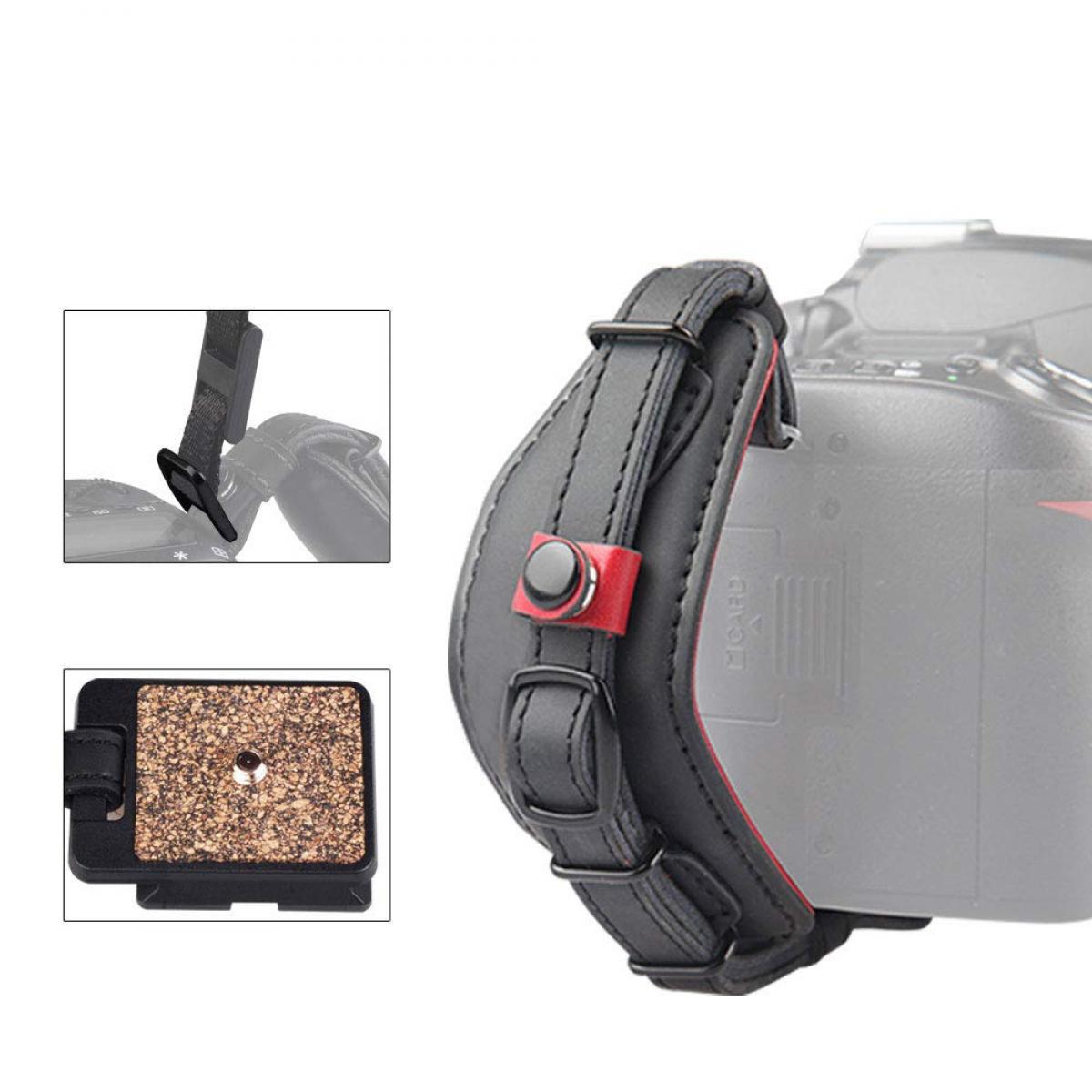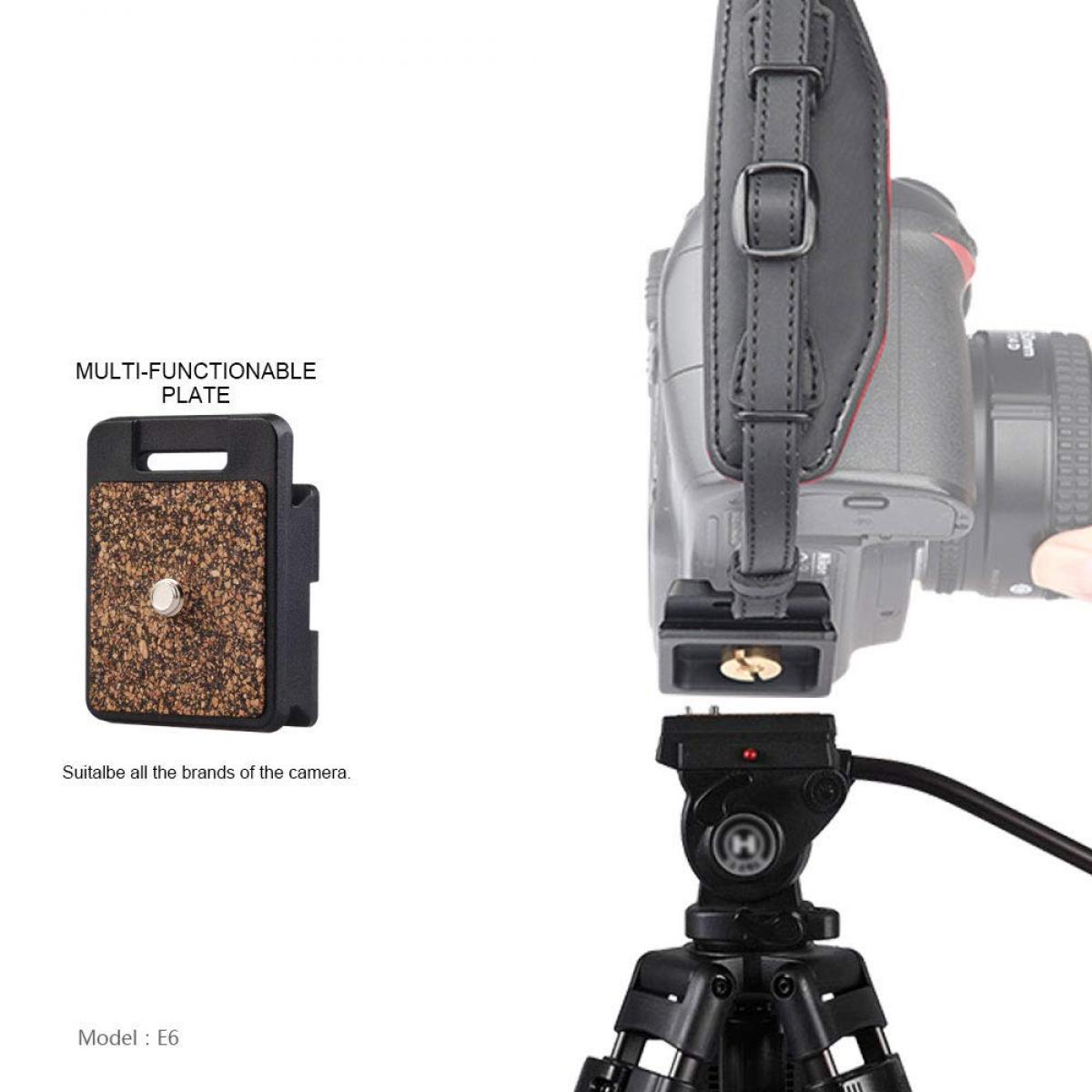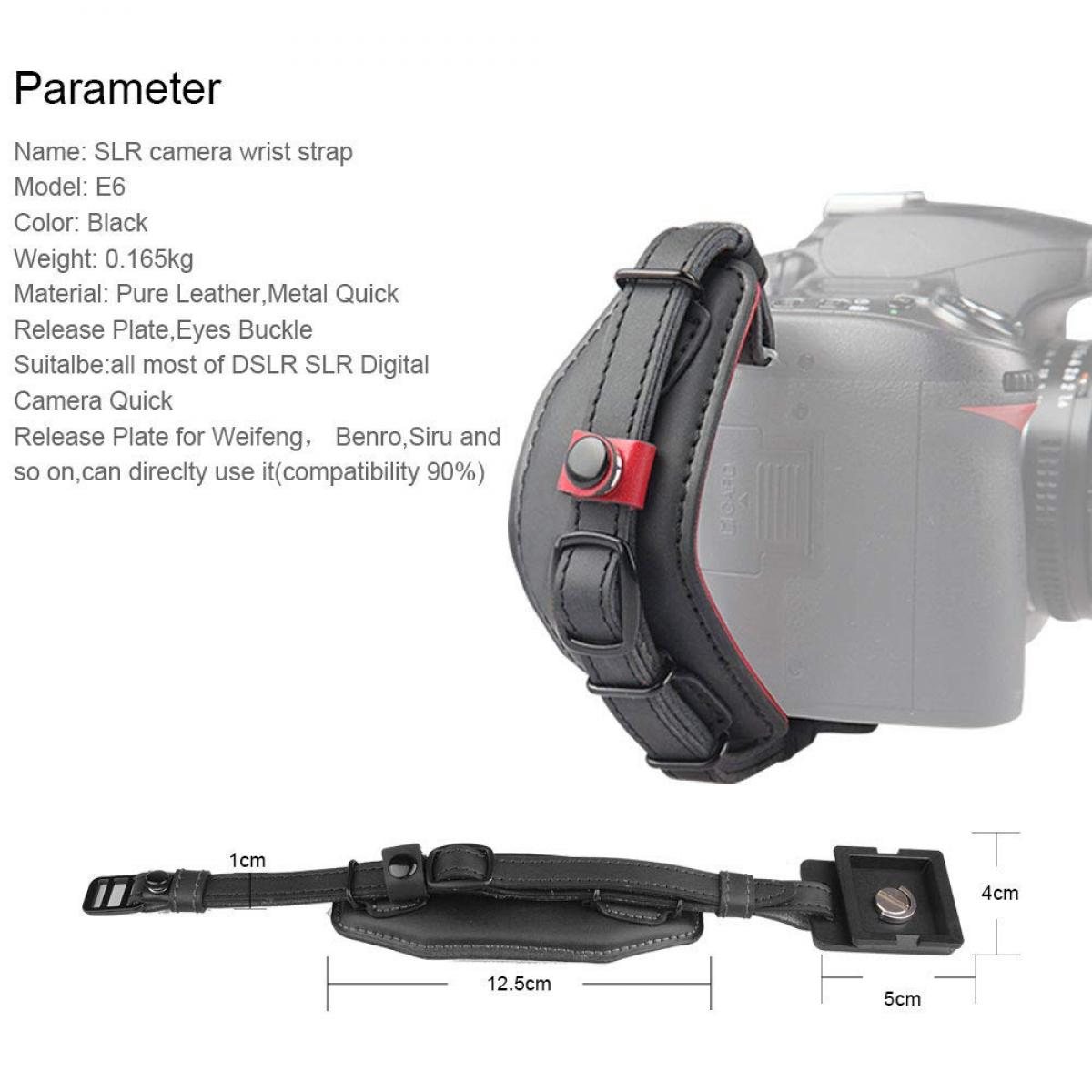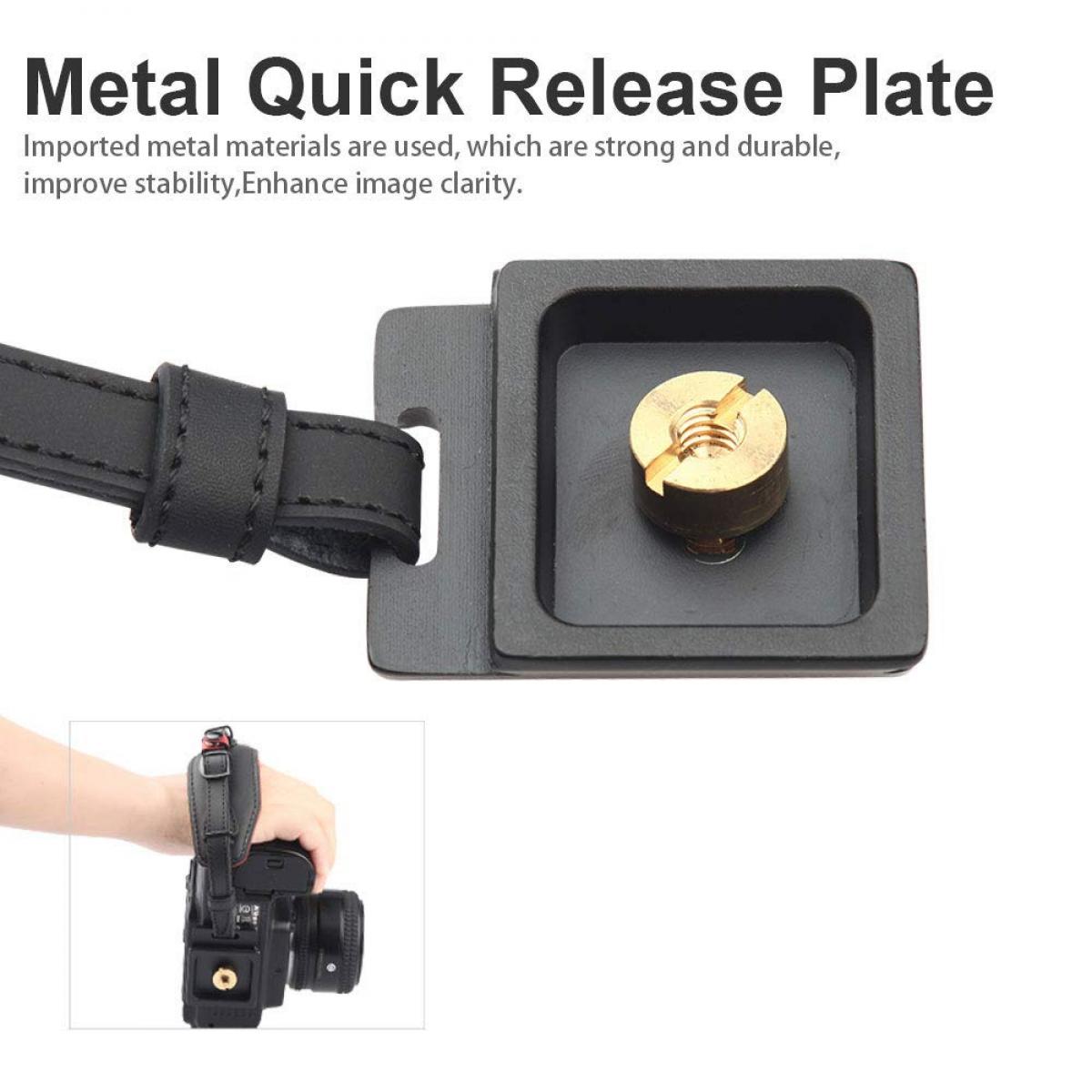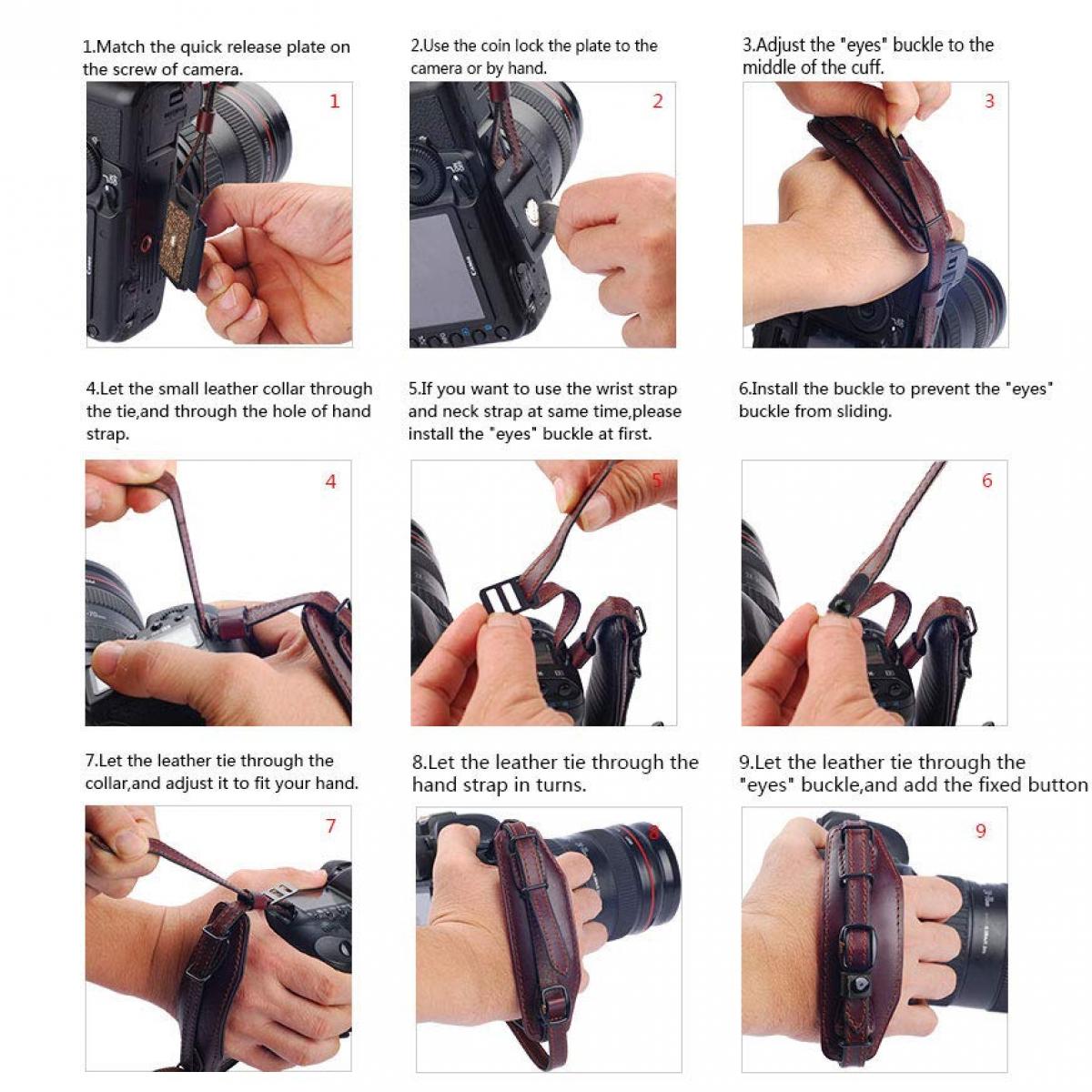 | | |
| --- | --- |
| name | SLR camera wrist strap material |
It's quantity
I Love this new wrist strap. Sooooooo much better. Going to purchase a second one
18/05/2021
Item arrived very quickly!
The item manufacturer COULD have hit a home run with this item.However, like many of the other reviewer's have pointed out (they) chose to make the base plate out of PLASTIC. I now have to buy a metal plate to replace it with. Maybe should have gone another route............
02/05/2021
Functional and attractive
It fits well and looks really good too
02/05/2021
Ok
Can't reach the shutter button when your hands are in it.
15/04/2021
wrist strap
it's nice but dosn't work well with a camera with battery grip
14/04/2021
Great Hand strap for my D-800
The grip/strip works perfectly for my Nikon D-800 with the added battery pack attached. Good leather and decent craftsmanship. Considering its low cost, the Lynca hand strap is a bargain.
21/12/2020
Excellent product, Not as big as it could be
The leather wrap is very nice in every sense. If I could change anything, I'd add a little more leather, but it is very nice. Great value for price!
06/12/2020
Much better than a neck strap
I never wanted to be tethered to my camera. This makes holding the camera safely without a strap. Not perfect for turning the camera 90 degrees to take a shot but I can deal with it. Great price, great quality.
22/10/2020
Upgraded the plastic plate
I received this strap as a birthday present to use with my Nikon D5600. The leather feels and looks great. My only complaint is the plastic quick release plate. I replaced the stock plate with a Colorado Tripod Arca Plate 60mm.
21/10/2020
this totally replaces shoulder strap
I found this comfortable and useful to stabilize camera while not using a tripod. I am a woman with small hands so can only refer to my own size when I say it is very comfortable.
17/10/2020
There are no faqs for this product.