NV3185 Night Vision Monocular Infrared for Hunting Video Recording Photo Taking for Outdoor Camping Hiking
A$191.80
A$230.16
16% OFF
&FREE Shipping to Australia
NV3185 Night Vision Monocular Infrared for Hunting Video Recording Photo Taking for Outdoor Camping Hiking

KF33.032

SKU:

KF33.032

191.8

https://au.kentfaith.com/GW01.0228_nv3185-monocular-night-vision-device-portable-digital-lcd-infrared-night-vision-device
Features
* Full black observation distance: 200 meters-300 meters, starlight sensor, low light observation distance: 3 meters-infinity offers clearly black and white image. Perfect for viewing wildlife at nighttime! Great for camping and night exploring.
* Picture size: 1M (1280x960) Video size: 960P(1280x960)/30fps; 720P/30fps; VGA:/30fps
* Infrared light: 3W, 850nm, strong infrared spotlight, 7-speed infrared adjustment lens: FOV=10°, diameter 24mm
* Easy to use-whether you are hunting games or bird watching, this night vision monocular occupies a small space in your backpack and features an ergonomic design and hand-held belt, which fits your use comfortably
* Don't Let Night Stop Your Adventure - If you love spotting wildlife during the night, hunt coyotes & feral hogs, monitor your cattle, or just keep a watch out for intruders, we designed the most efficient digital true IR Night Vision Binoculars.
Shipping
&FREE Shipping to Australia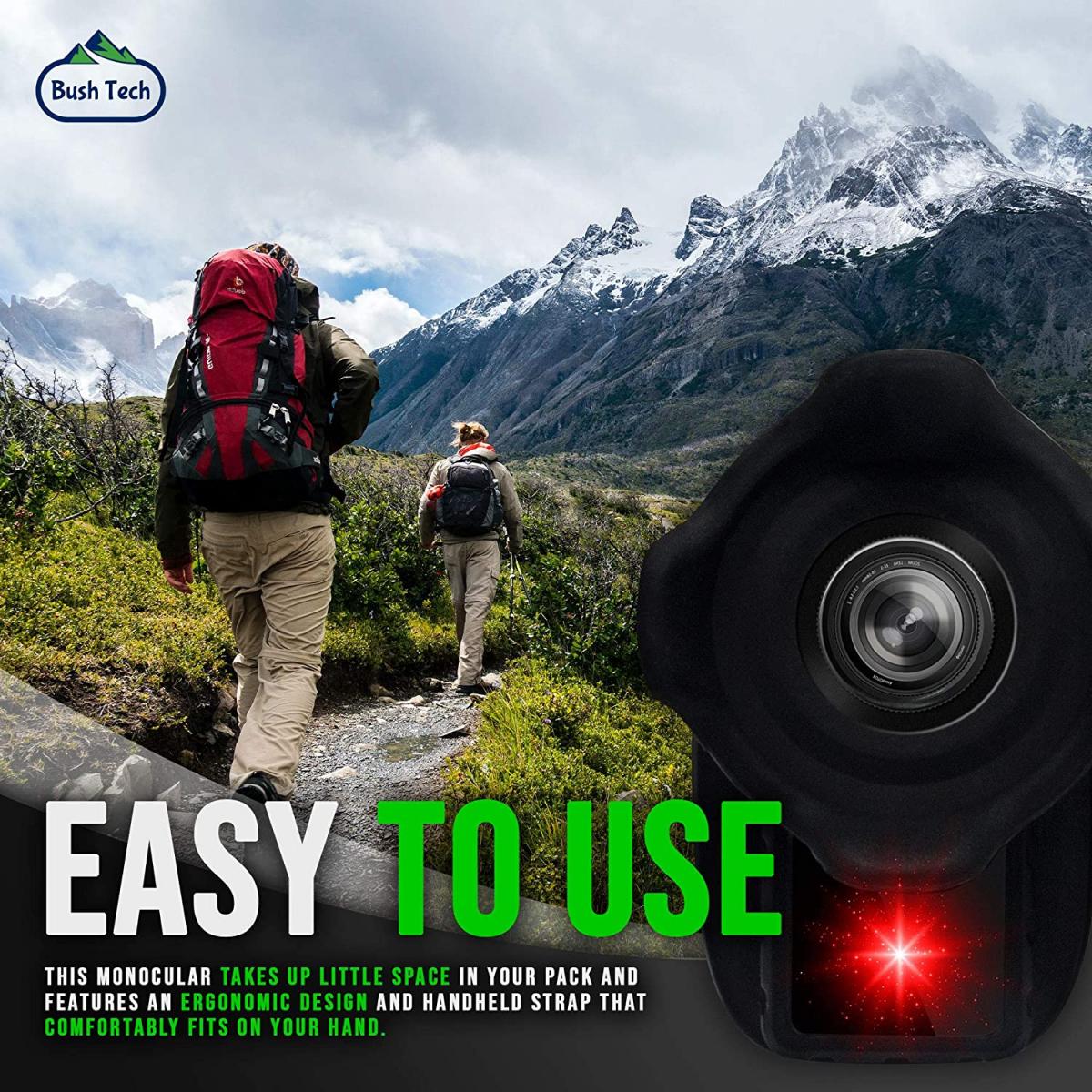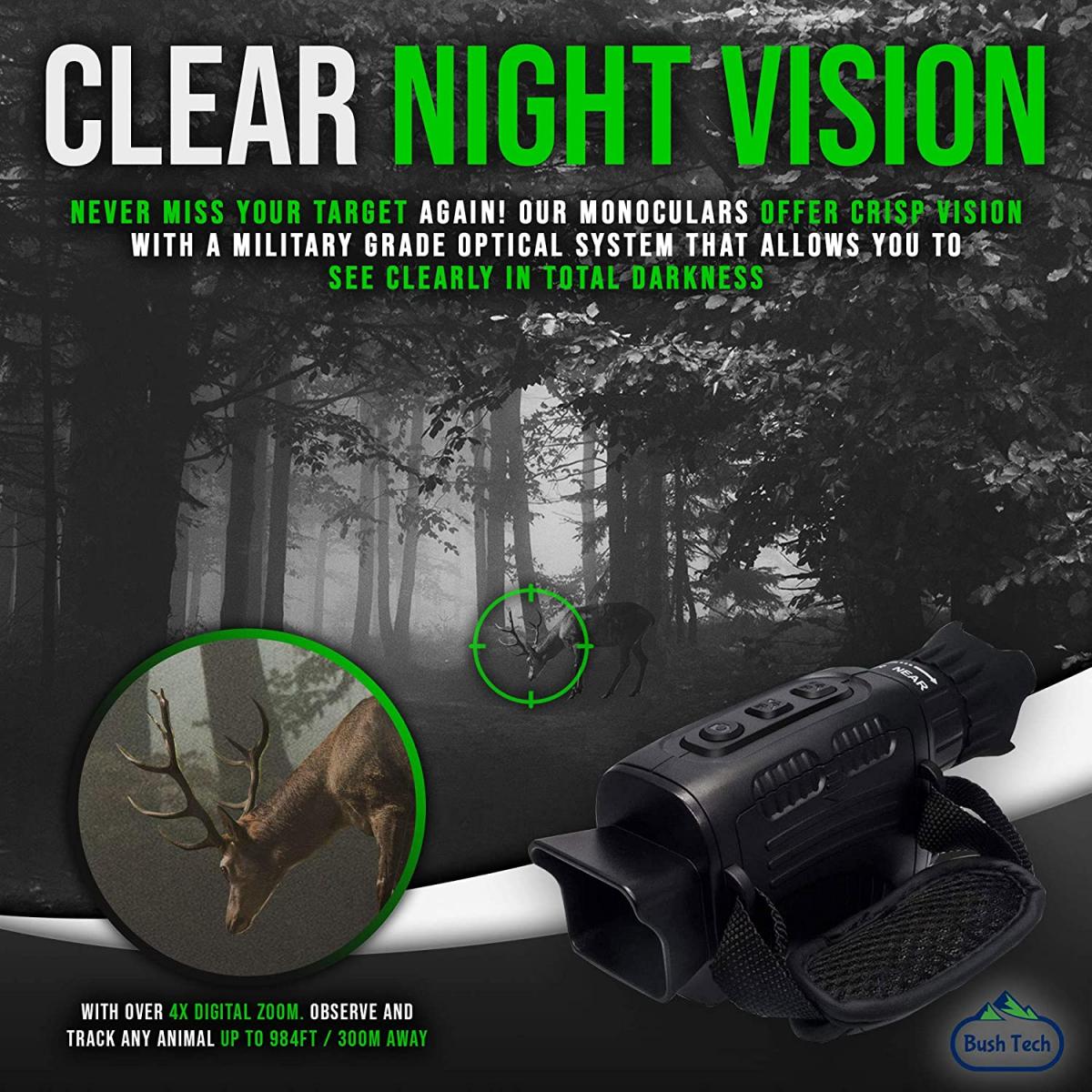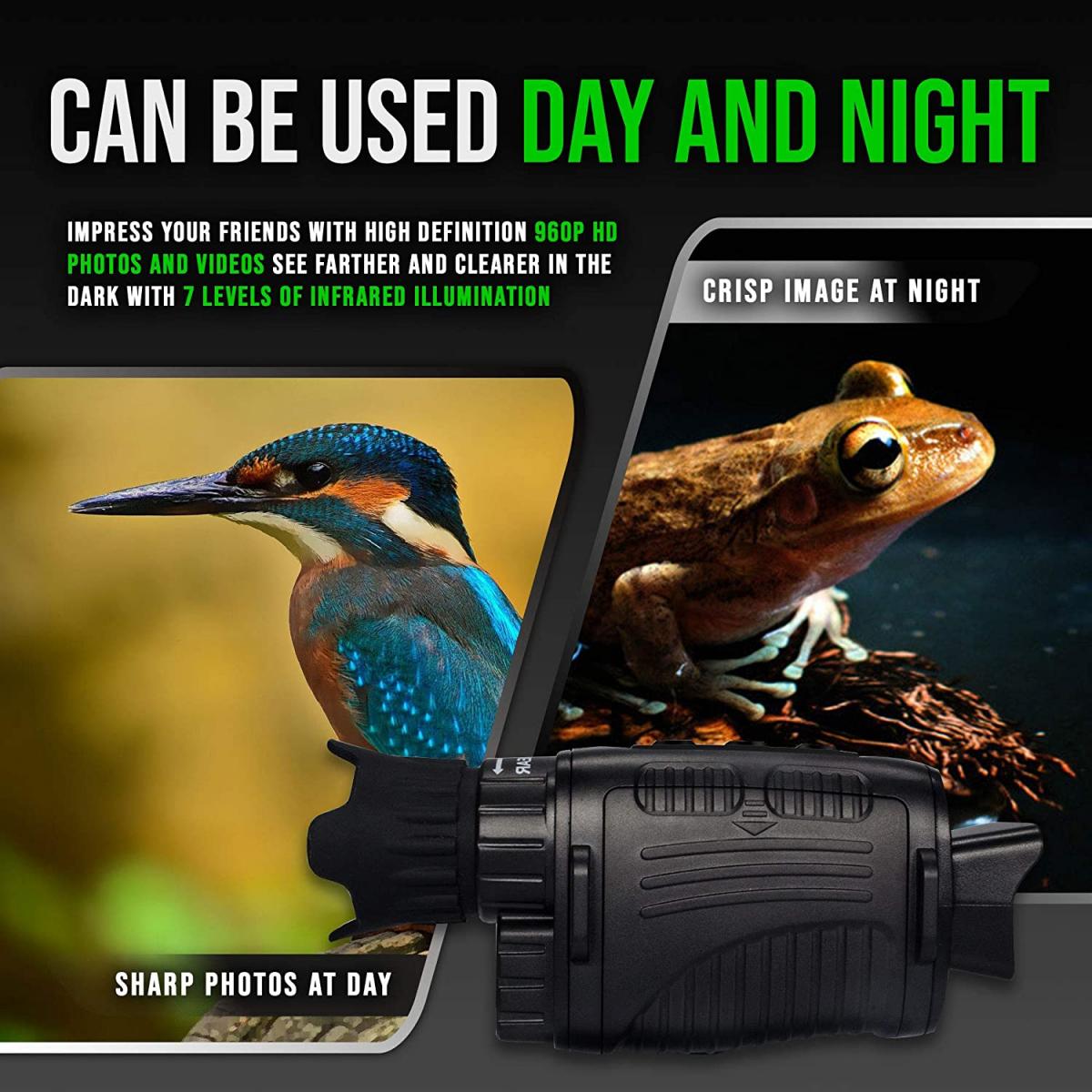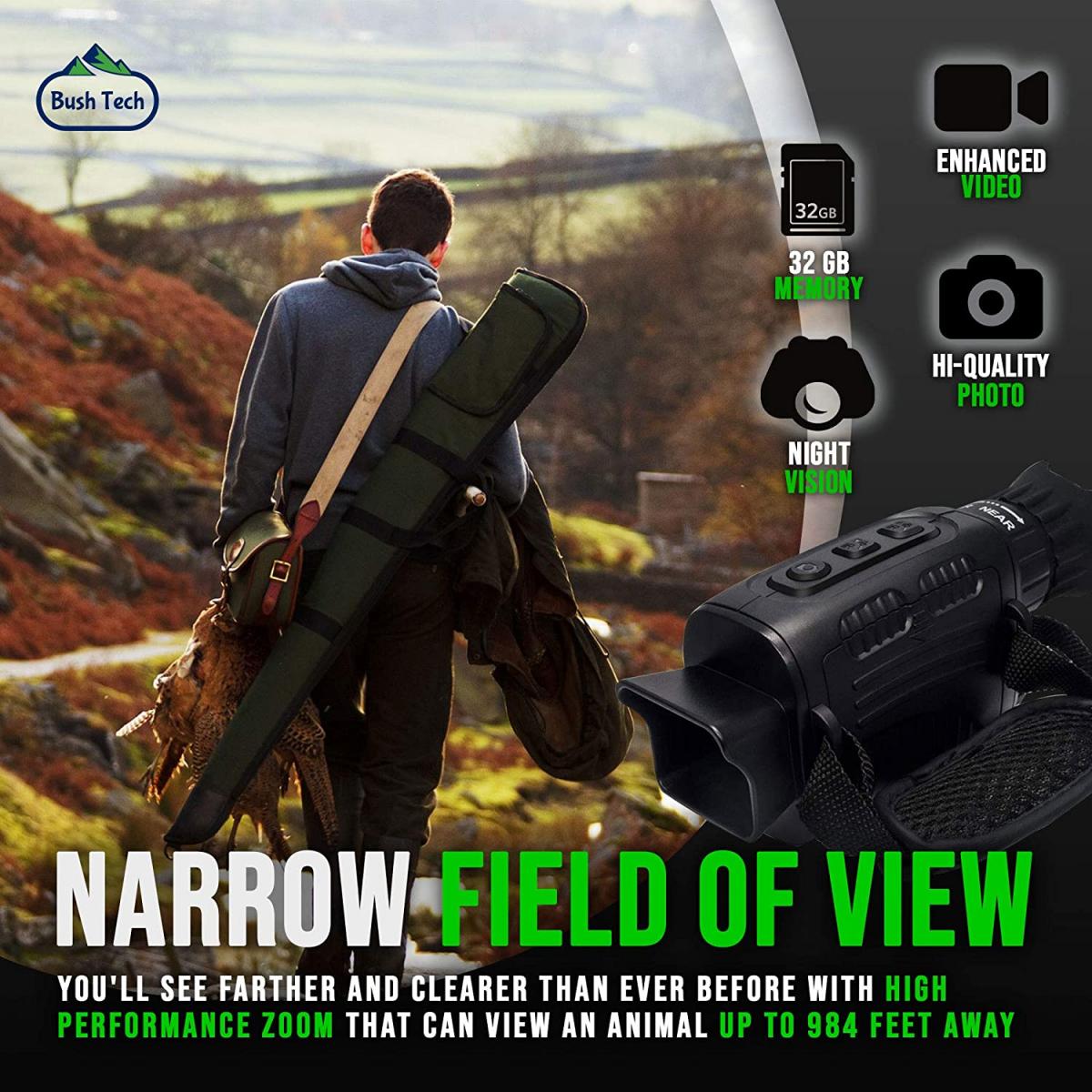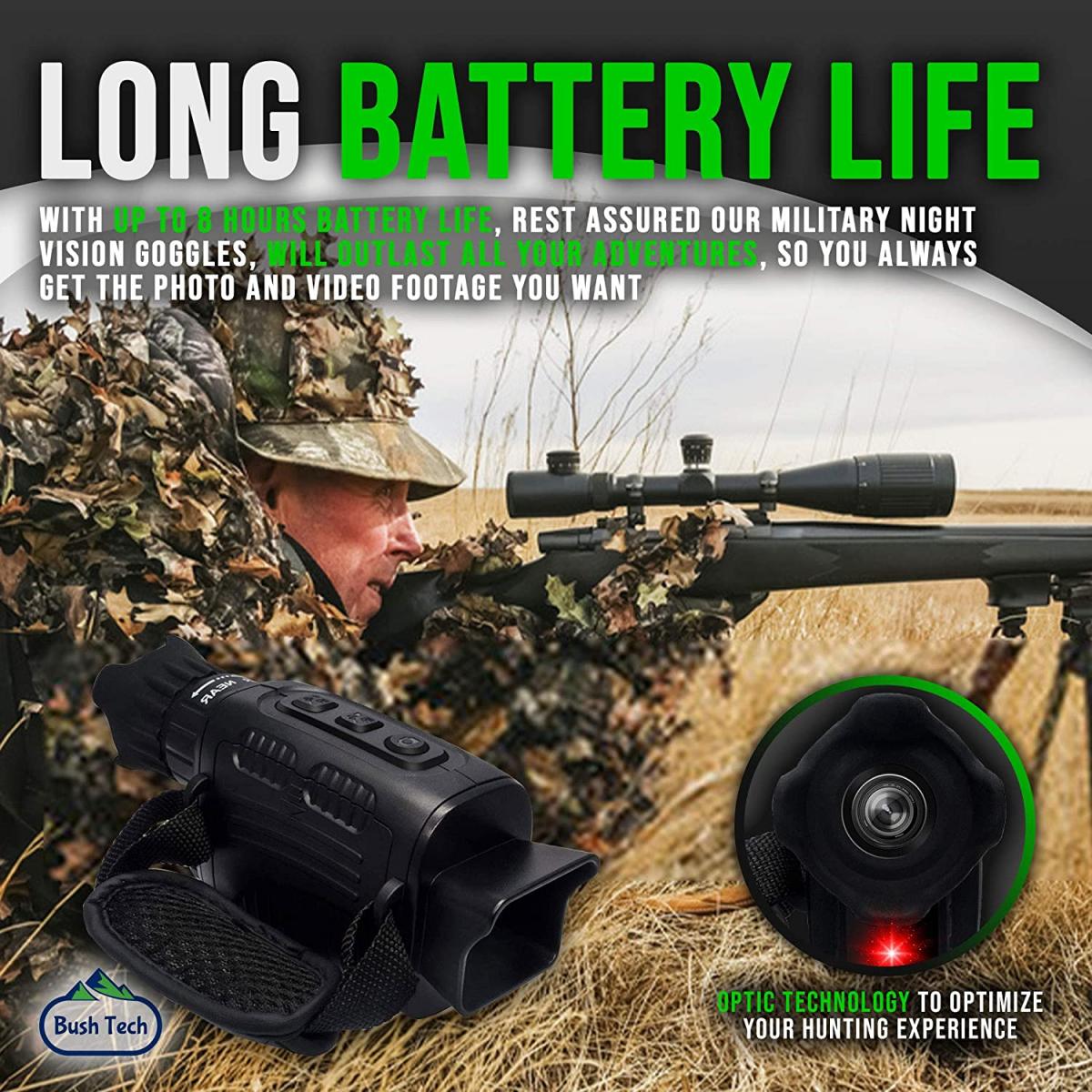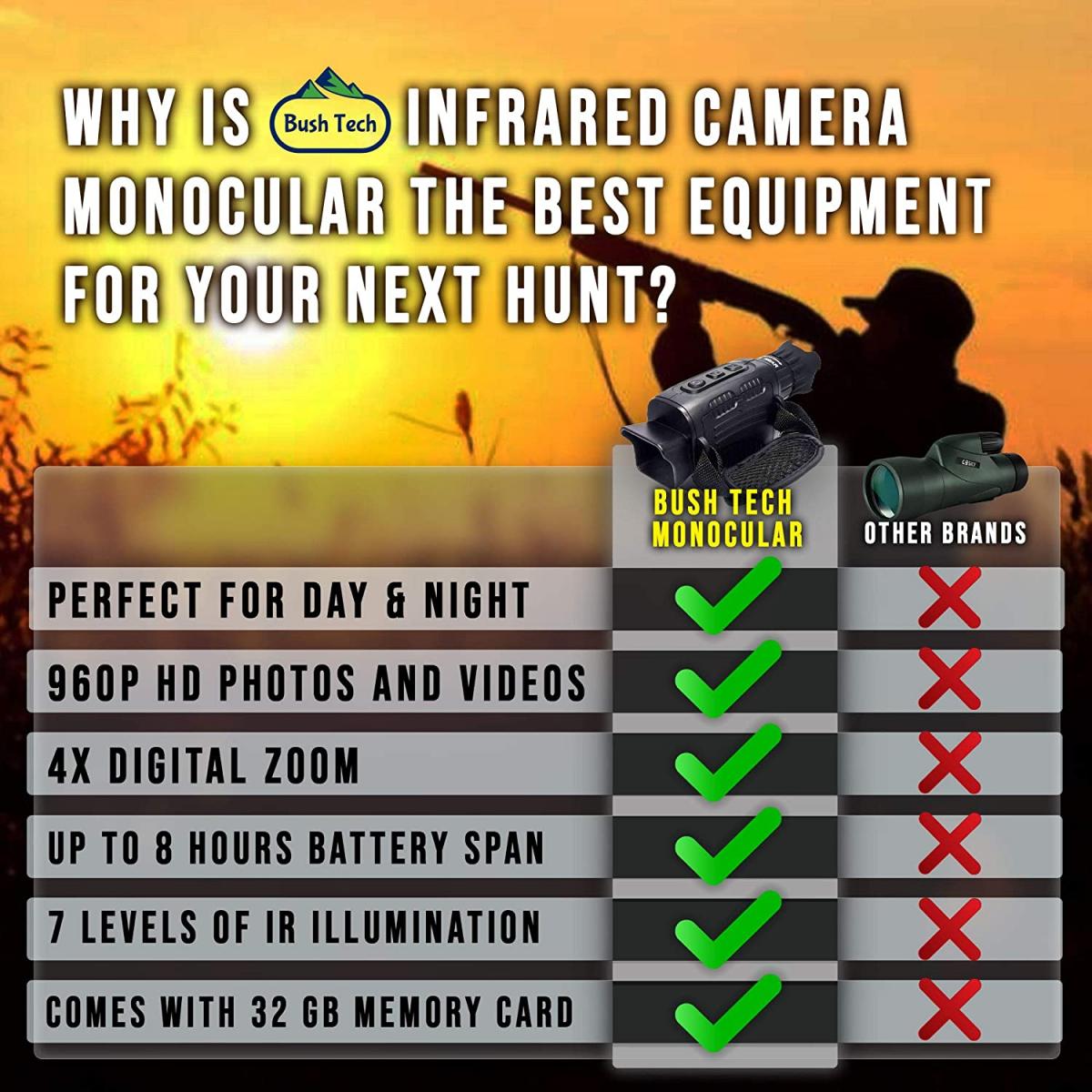 | | |
| --- | --- |
| Display screen | 1.5" HD TFT inner screen |
| Video size: 960P(1280x960)/30fps; 720P/30fps; VGA | /30fps |
| Product Size | 140*48*69mm |
| Package dimensions | 132*173*70mm |
| product weight | 177g |
| Package weight | 318g |
| Package Contents | Night vision device*1 USB cable*1 |
Great product for the price.
My family and I love going camping, but sometimes you hear sounds near your tent but can see what it is. So I decided to get this really cool night vision goggles to help with that. We have been playing with the goggles and it's incredible. The picture quality and the distance is really cool. The ability to take photos and video is really nice too. To get night vision for this price I think is very reasonable. I recommend this product to anyone who is looking night vision goggles.
26/02/2021
Once you get it setup, easy to use!
It wasn't as intuitive to use this product as I would have thought, but it does work well! I did have to read the manual just to turn the thing on. Some things to note:1) It does not come with a memory card or batteries. You need to purchase a micro USB. I got a 32GB one for about $10. It needs 5 AA batteries, and it does not charge via the USB cord as far as I can tell. The USB cord is for transferring the photos and videos.2) You must hold the power button for 3 seconds for it to power on, and the power button is on the side. It was more intuitive for me to look for the power button on top, but it is on the side.It also took some messing around with to figure out how to turn the infrared light on. Once it is on, it works sufficiently well in a dark room. We are increasingly spoiled with user friendliness of our technology, so I will not take any stars off for the fact that I had to read the manual, but I do recommend reading it! It will save you the time of having to play around with the thing.The photo quality was plenty good and overall a good product!
24/02/2021
Good buy
Easy to use. Good optics. I mounted the monocular on a tripod. This was a very good buy at this price.
07/01/2021
Nice product/low cost
Easy assembly and instructions. Bravo!!
04/01/2021
great Value at Camera with a Super Price Point
Great Camera the first night out I was watching wild hogs at 100yds with great clarity.
02/01/2021
There are no faqs for this product.